These rooms are like a house within a house: they were once just a 90-square-meter bedroom on the second floor.
/// THAILAND ///
Story: Nawapat Dusdul /// Photography: Nantiya Busabong /// Design: Fatt! Studio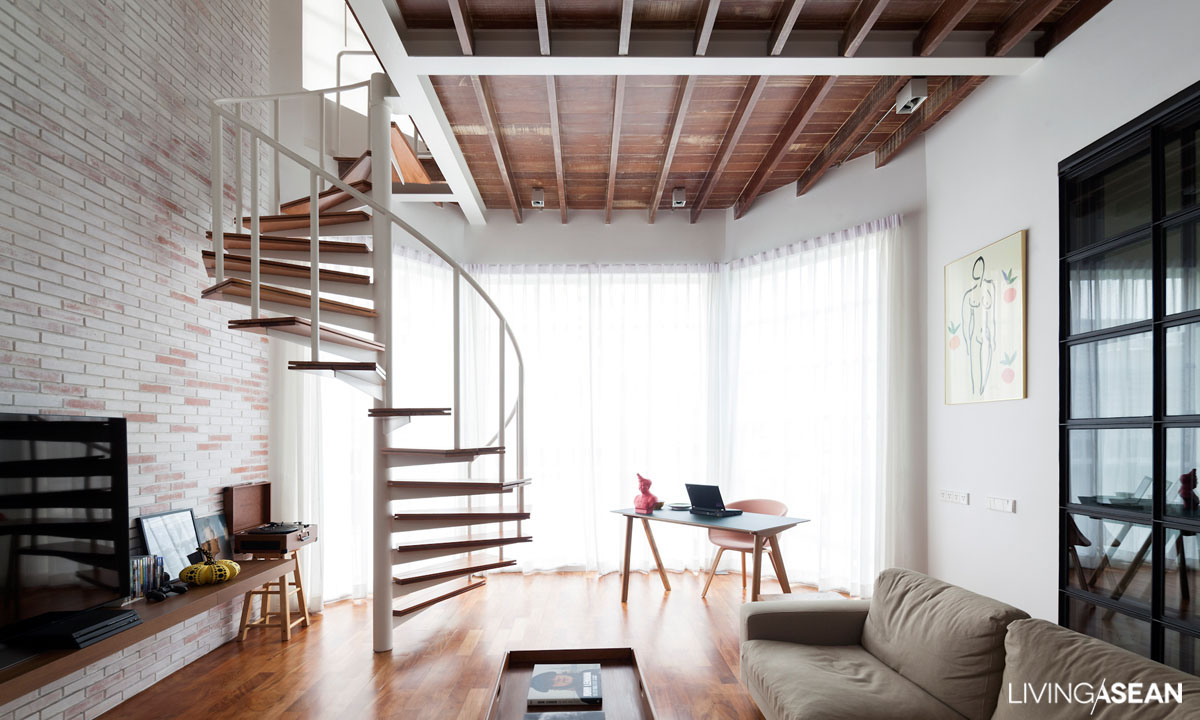 Starting life as a married couple, lovebirds Sitthidej Chirapanda and Nicha Pongstaporn took on the challenge of renovating Sitthidej's sister's old bedroom. After dividing a second-floor usable space of 70 square meters into living room and bedroom, they added in the 20-square-meter octagonal loft to create an art gallery.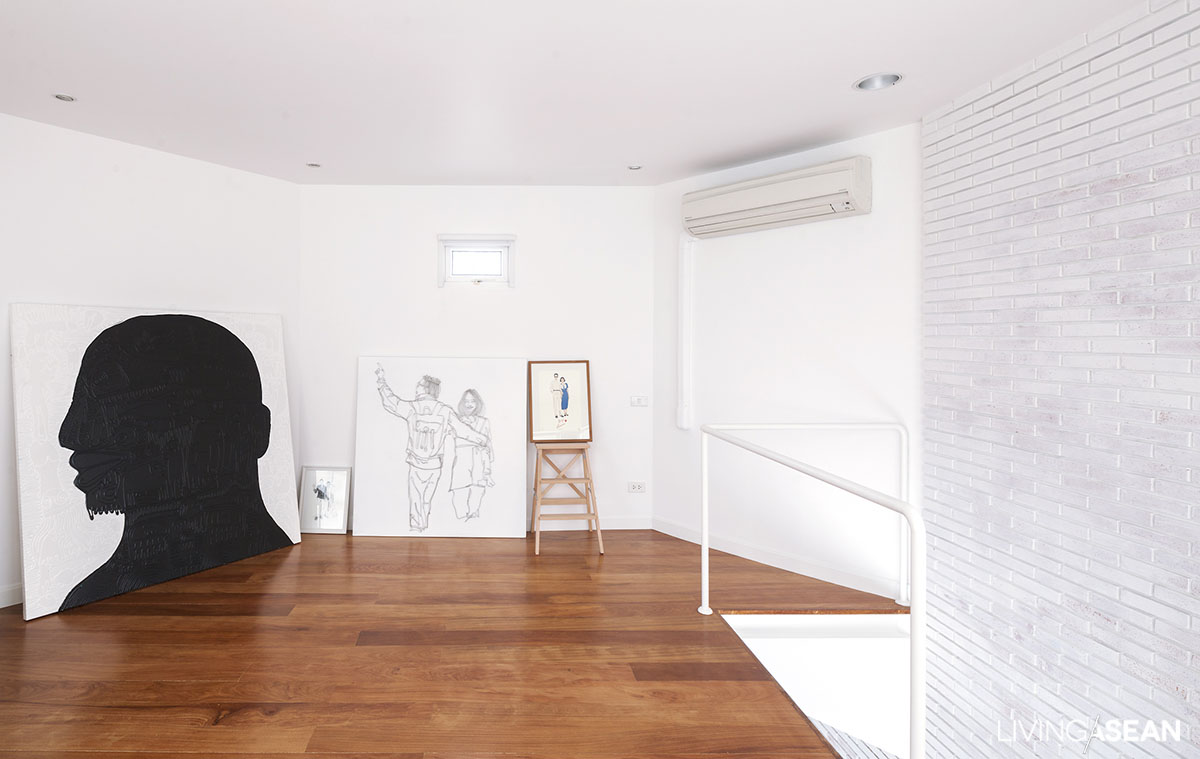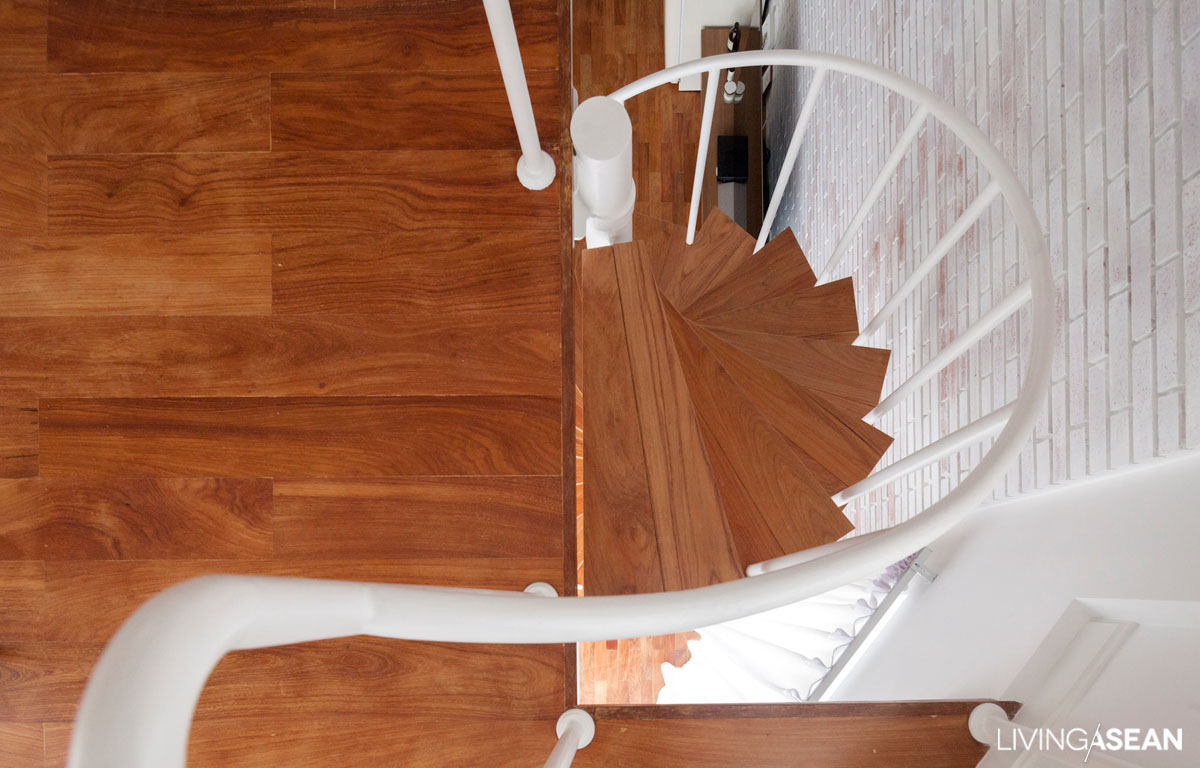 Architects from Fatt! Studio took on the job, and kept the original structure almost intact, but did save space by changing the floating staircase from its original design to a helical (spiral) one, adding an implicit eye-catching point of interest to the space. This required careful measurement to get the proportions right, so tall people wouldn't hit the ceiling going up. Here, too, the meticulous, painstaking work of master craftsmen was employed in creating a finely detailed brick wall. After a first coat of plain white paint they daubed, trimmed, and polished the bricks in different spots piece by piece to create the sort of unique patterning the residents were looking for.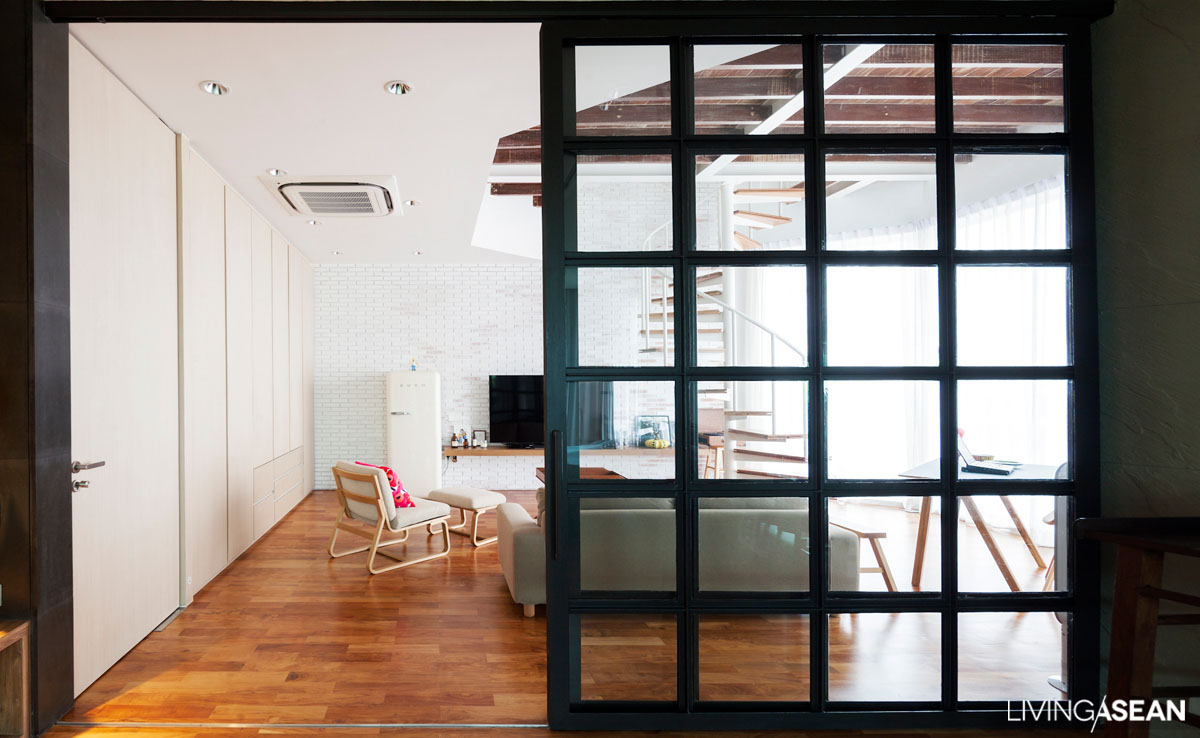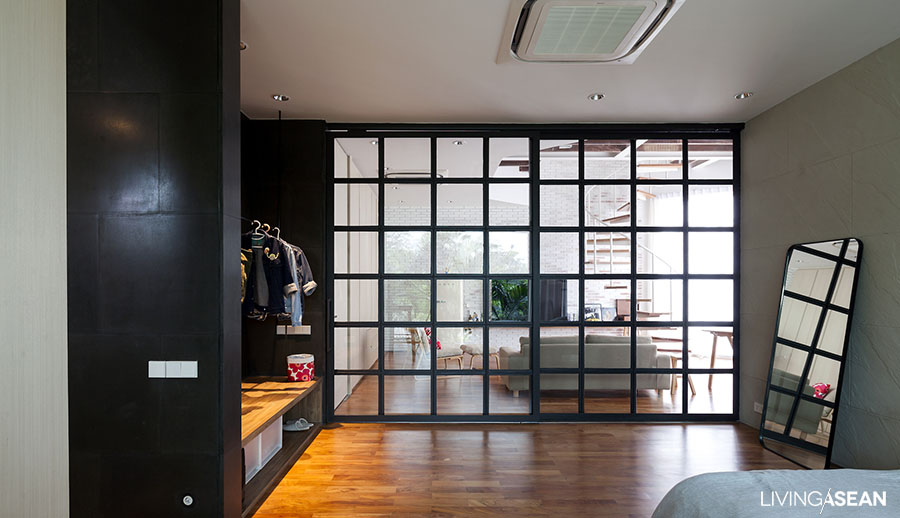 The architects retained the original makha wood floor, carefully abrading the wood to soften it, then surfacing it with a round of oil-based finisher. It was decided to completely remove the original living room ceiling so as to open the space up much more. A ceiling-specific demolition method was used, enabling display of the bare surface of the red wood above, which was polished, softening colors until the unique grains of each panel showed clearly.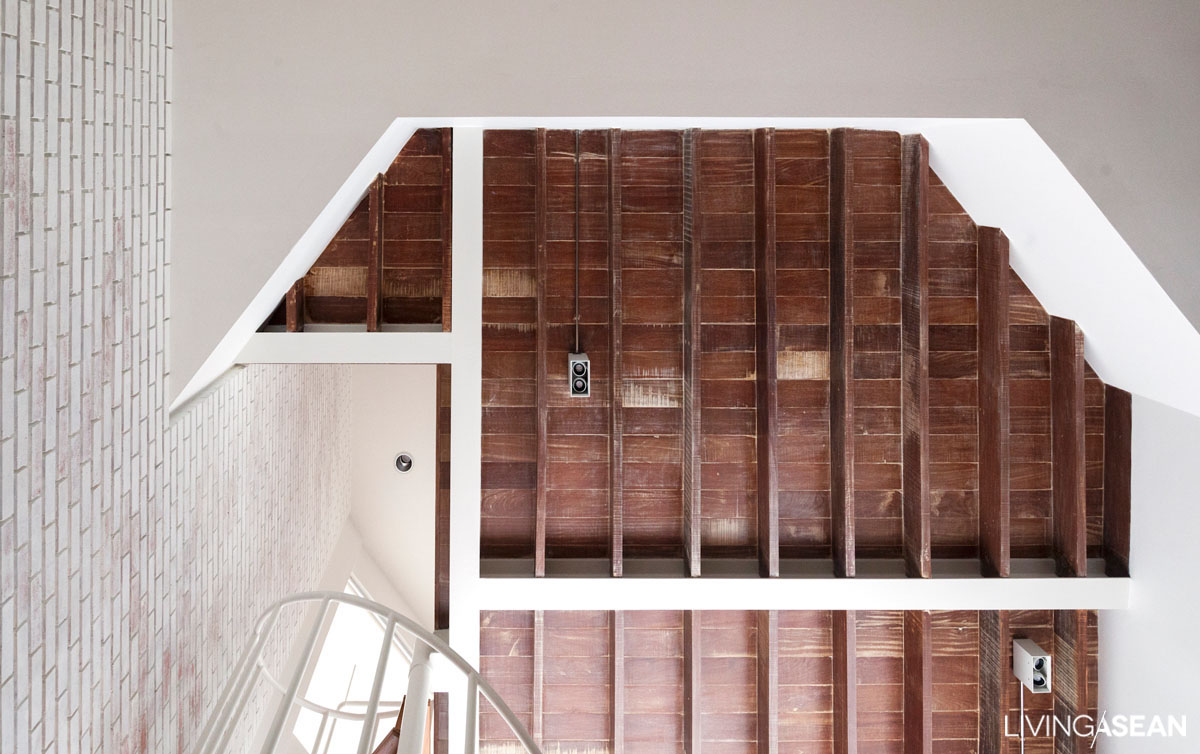 In the octagonal gallery the original window was replaced with a one set with square panes painted white, offsetting the black-paned sliding steel door between living room and bedroom. The division of the main floor is quite noticeable, as the colors split it off into two sections: the living room is mainly white, while the bedroom is defined by darker, more austere tones, giving it a quieter, more restful mood.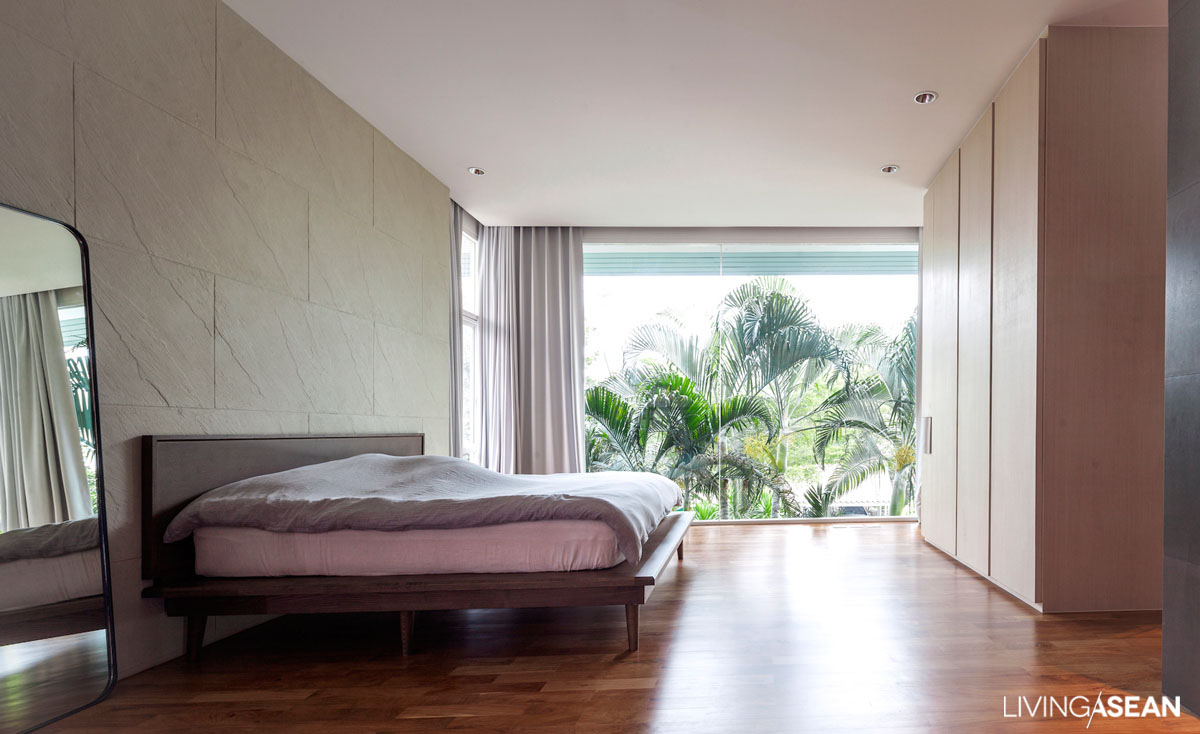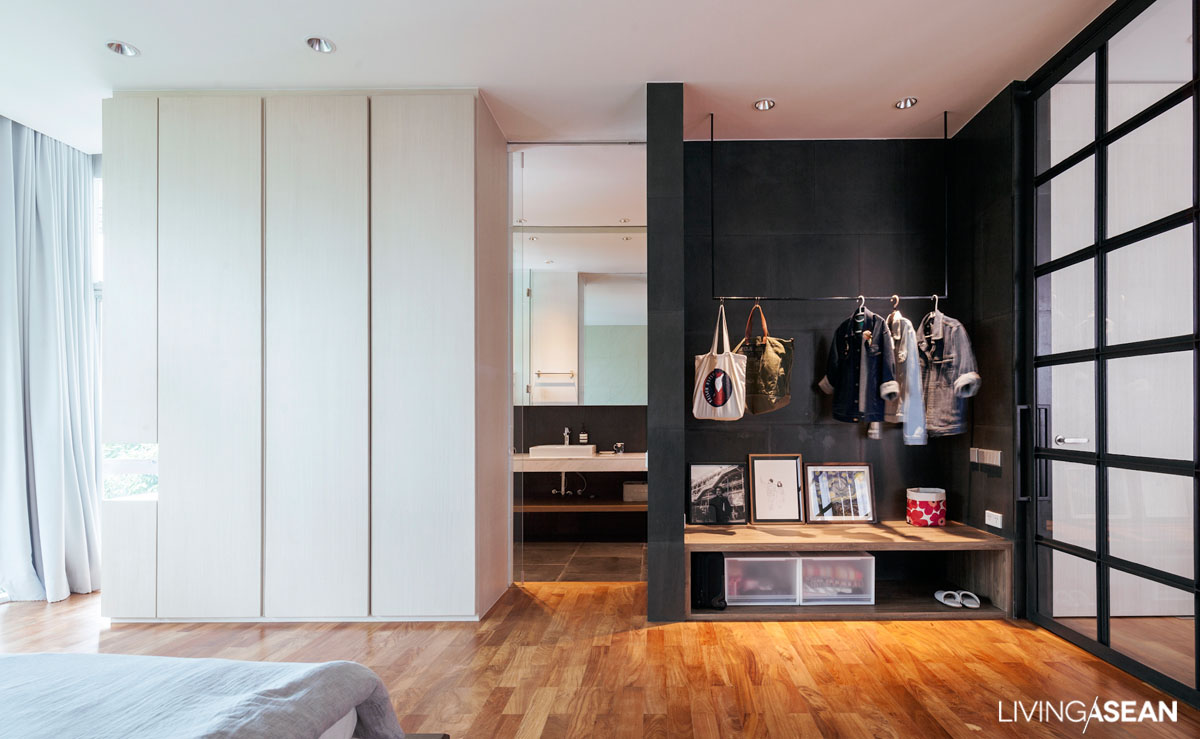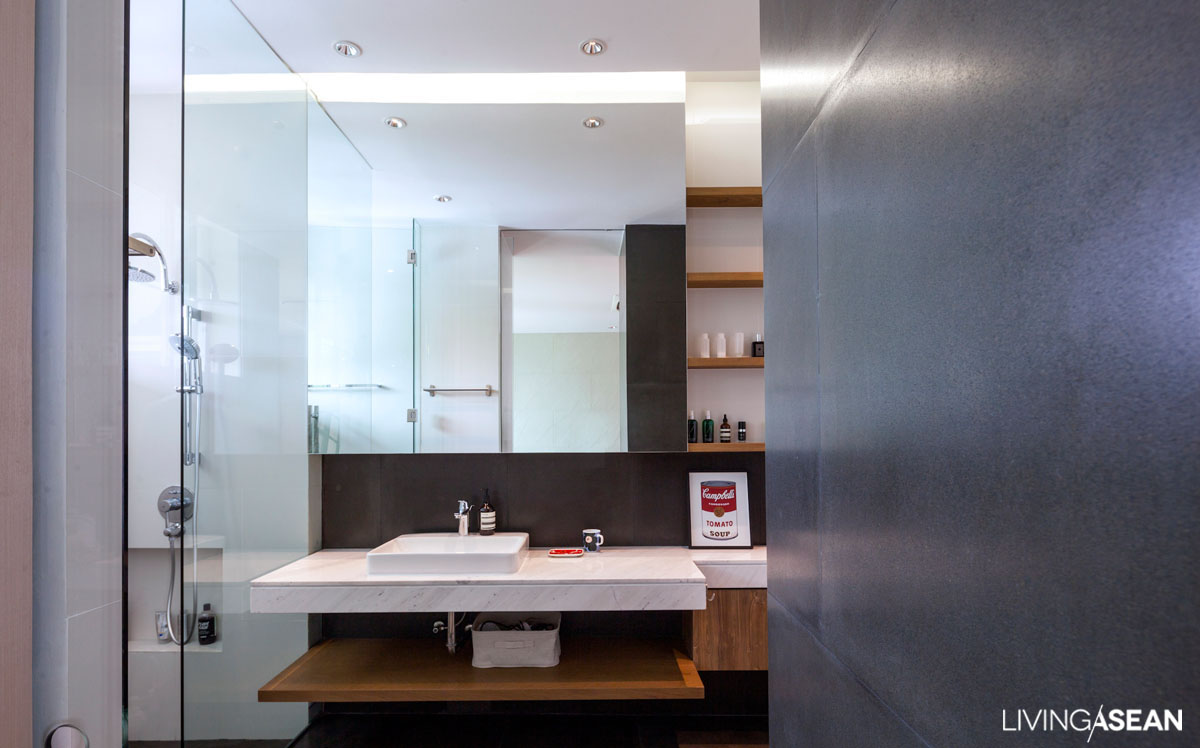 Even on a day when the weather is not all that favorable, the overcast, sunless firmament shading the wall surfaces, the room we're standing in exudes warmth of other kinds: it's warm in color and style, and warmed by the smiles of this lovable couple who get to live on and on within this private space they themselves once called the stuff of dreams.