It's right in the middle of the city near a SkyTrain station – but open to breezes and sunshine. This contemporary tropical-style house is as cool and comfy as a country resort.
/// Thailand ///
Story: Patharasiri /// Photography: Soopakorn Srisakul /// Architect: Puchong Sathiraphipatkul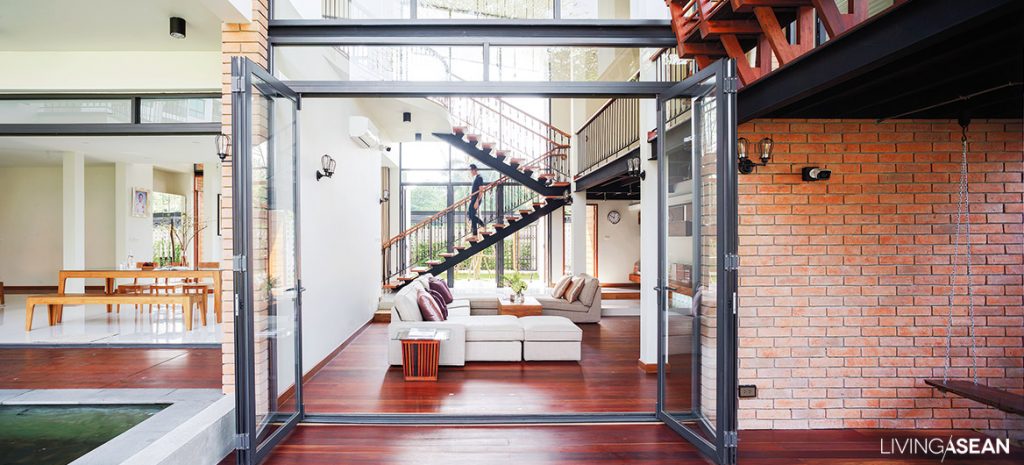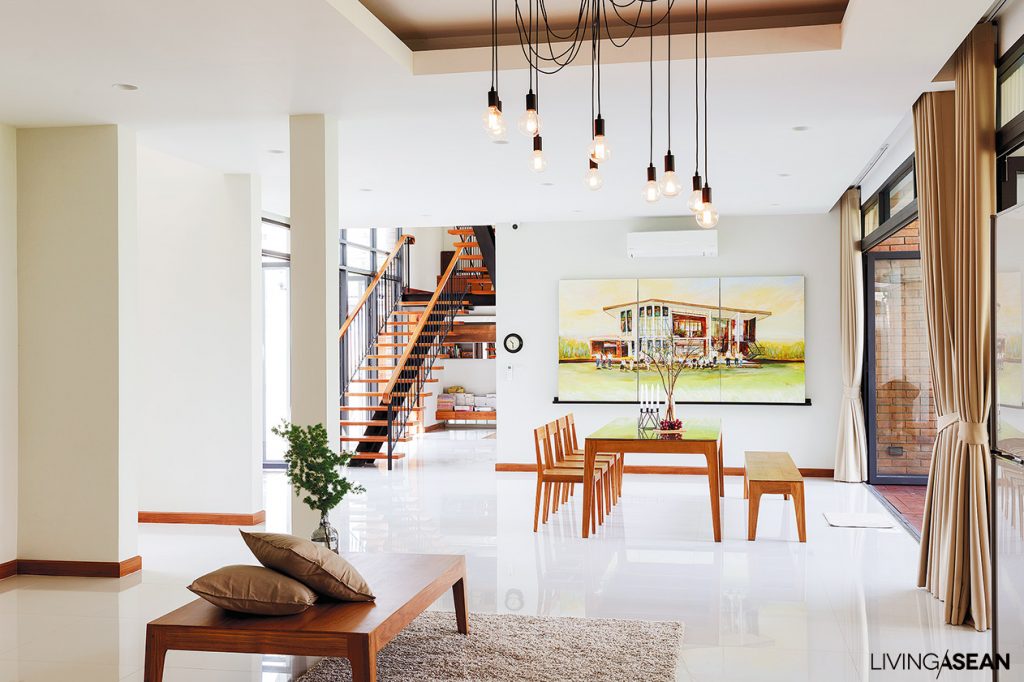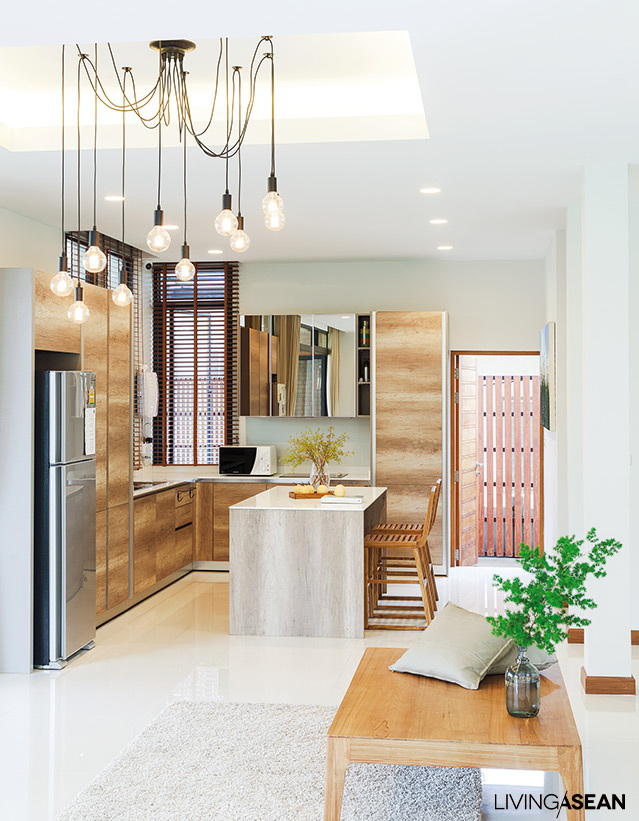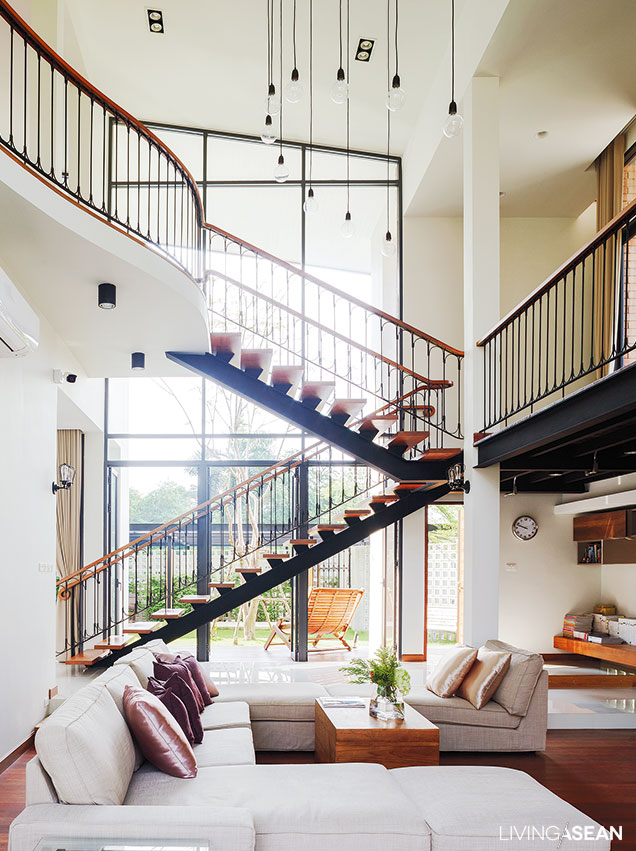 "The clock's ticking. How much time do we have?" Earth (Puchong Sathiraphipatkul) asked himself. Their old family home was surrounded by tall buildings and his mother and father, grandpa and grandma were rapidly aging, so in just his third year of architectural studies he decided to take it on as a project, and his first customer was . . . his mother!
"I was thinking time might not wait for us, so with my studies not finished and without much experience, I fell back on advice from teachers and older professionals." Earth, now an architect with A49 House Design, says that the first challenge posed by his super-important customer was to create what she called a "Sukhumvit-style" house along the lines of the Spring & Summer Restaurant she liked so much, which had formerly been a residence in the Sukhumvit area.
"Mom is Mom. She's the "decider," always has to be pleased in every respect. In two years of professional life since then I haven't had such a difficult customer. Back then I was constantly visiting stores and houses around Sukhumvit to get ideas on space configurations to suit our family's lifestyle."
They were lucky to get this huge plot of land in a short, quiet alley and near the SkyTrain station. Taking sun and wind direction into consideration, Earth faced the house north, narrow sides to the east and west making space for a big yard. He also used landfill to raise the house 150 cm height for a better view.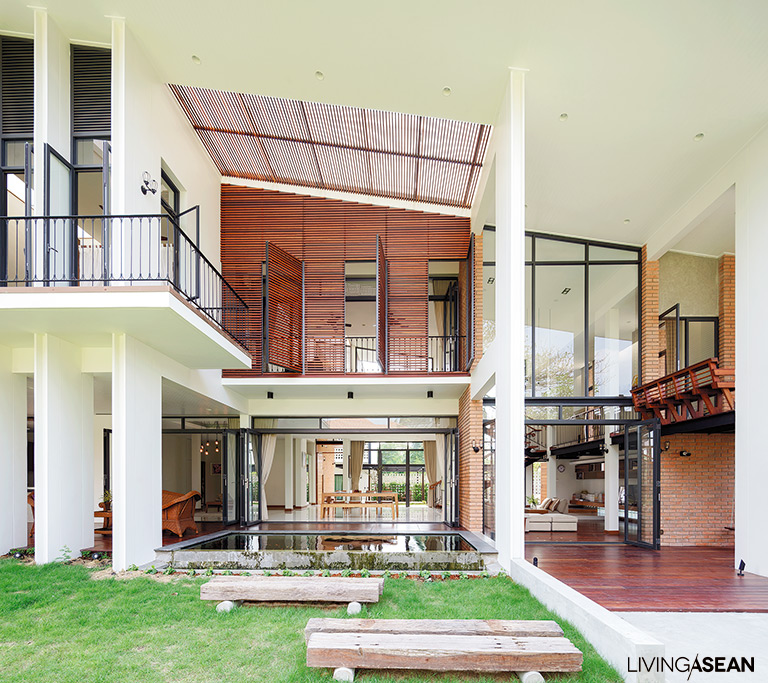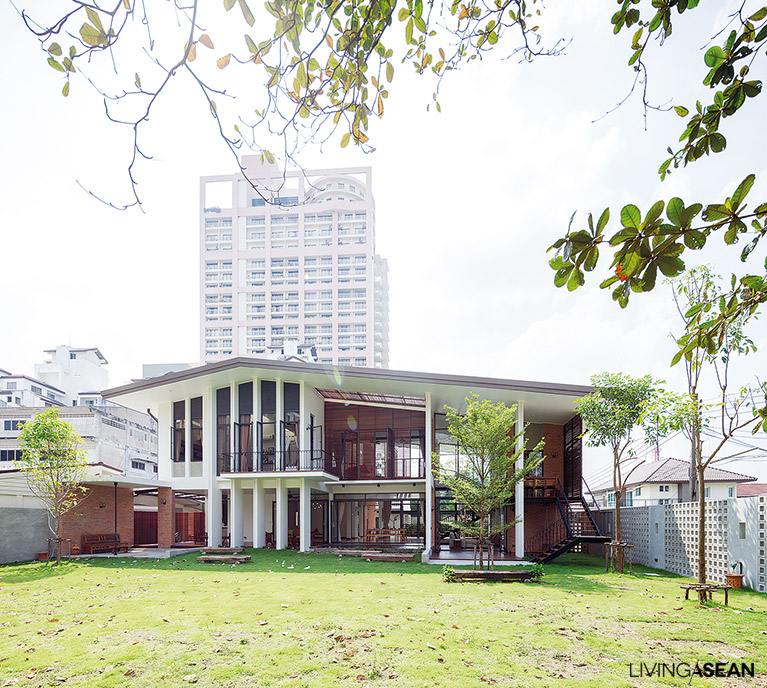 "Starting with that trendy "Sukhumvit" theme, next comes "comfort design," then "space design" for individual and common spaces and 'transitional' areas." Earth shows us the outside fence, the carport, the walkway all around leading up to the reception hall and smaller spots, then up to the common areas and bedrooms above that.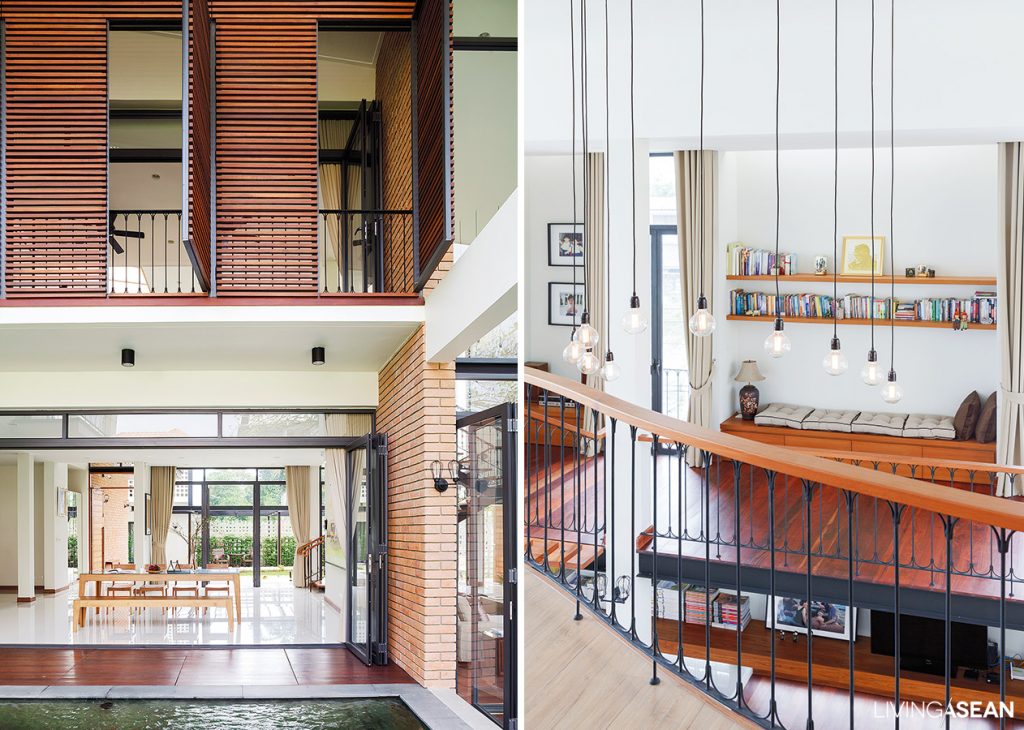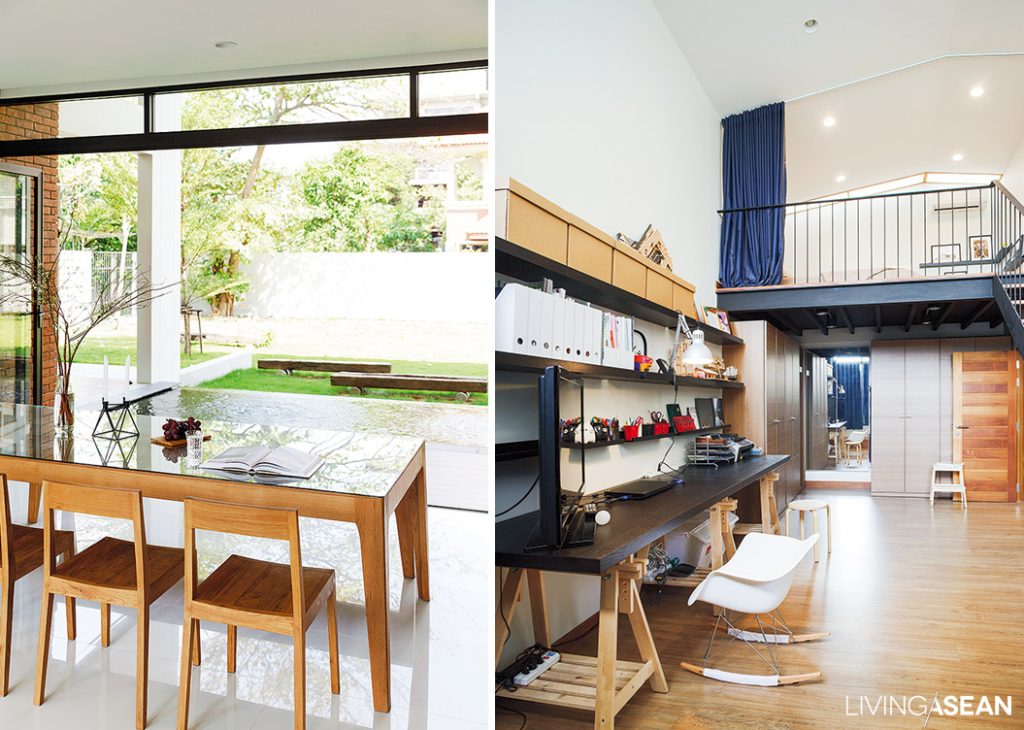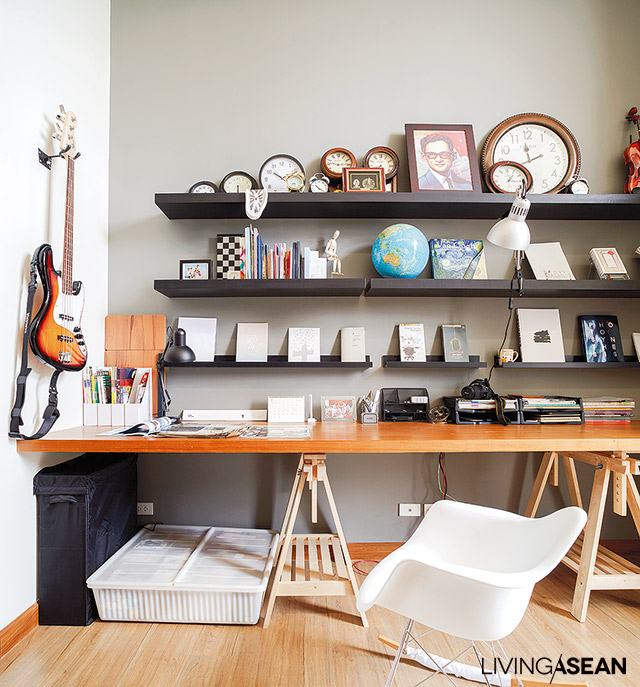 "The home is fundamentally tropical Asian, its heart open to sun and wind. It's in the form of two 600-square-meter blocks one atop the other, facing north onto the garden, the southern sun mostly falling on walkways, staircases, and outside balconies. The central ceiling is high, for good circulation. The west side has a thick concrete wall for sun protection. It's a 'passive' design: architecture in harmony with nature, no wasted budget on technologies of comfort."
Earth ends by saying he couldn't have perfected his vision if it hadn't been for the great contractors, relatives of a close friend, whose exquisite craftsmanship really shows. "Others may see this house as a little off-beat, but it completely fits our family's style, in a balanced way. Sure works for me."