This steel-frame Thai house, a vacation home with a tai thun (open space below), is pared down to modern-style essentials and incorporates elements of a Buddhist temple. Natural ventilation is good enough that it doesn't need to rely on air conditioning.
/// THAILAND ///
Story: Samutcha Viraporn /// Photography: Soopakorn Srisakul /// Design: PO-D Architects
Regarding "Baan Loy Lom," as the home is known, a PO-D Company architect said, "This house in the Baan Rai Thaw Si Project presented the challenge of creating a restful getaway for meditation practice on holidays, eliminating all nonessentials. The house's owner didn't want to come here and have it be like everywhere else, but rather to have a temple mood, with a monks' hall, a place to invite dear friends to come sit in a meditation circle and practice dharma." There were two more challenges. First, the owner was partial to Thai houses, but wanted this one to have a steel frame. One reason for that was that the house had connections to the steel industry, and another was a village conservationist regulation forbidding use of land fill above a certain height.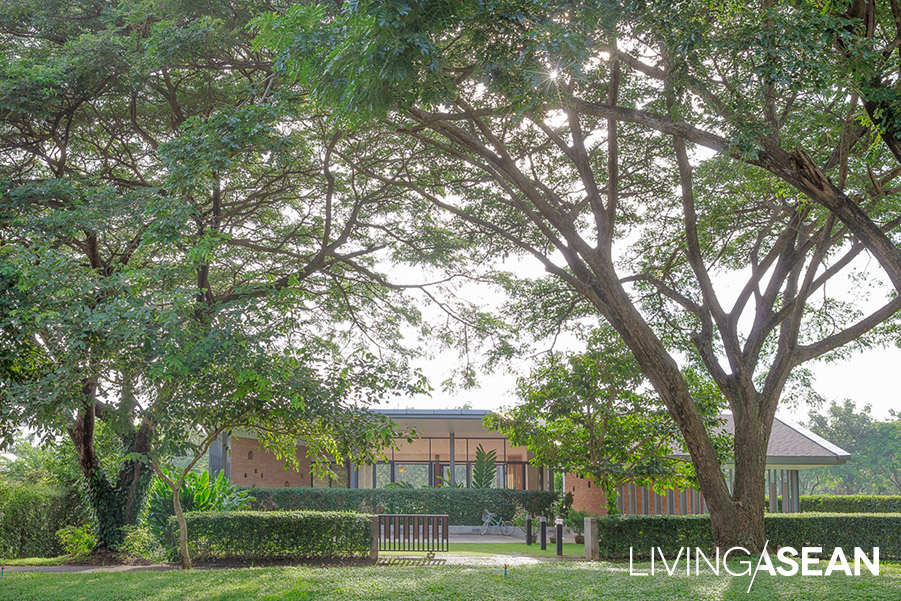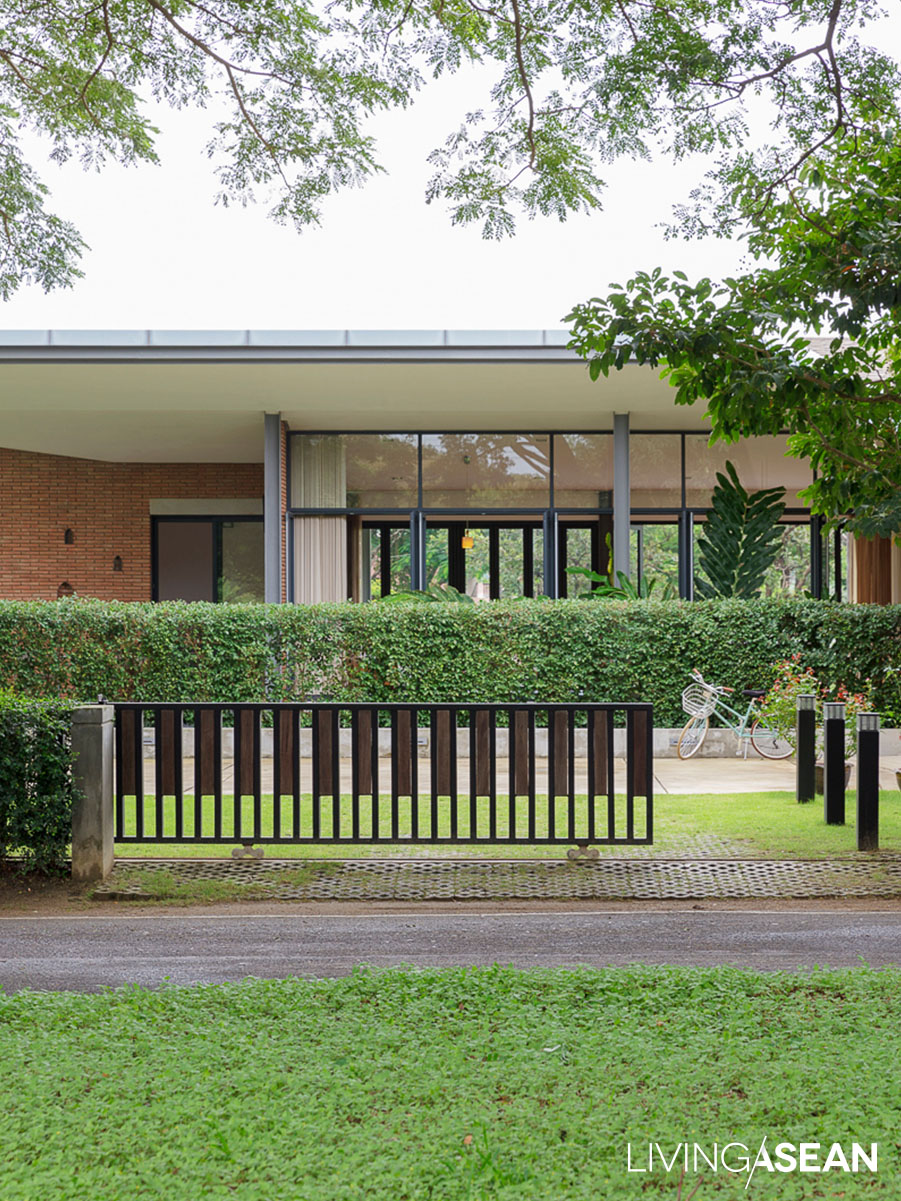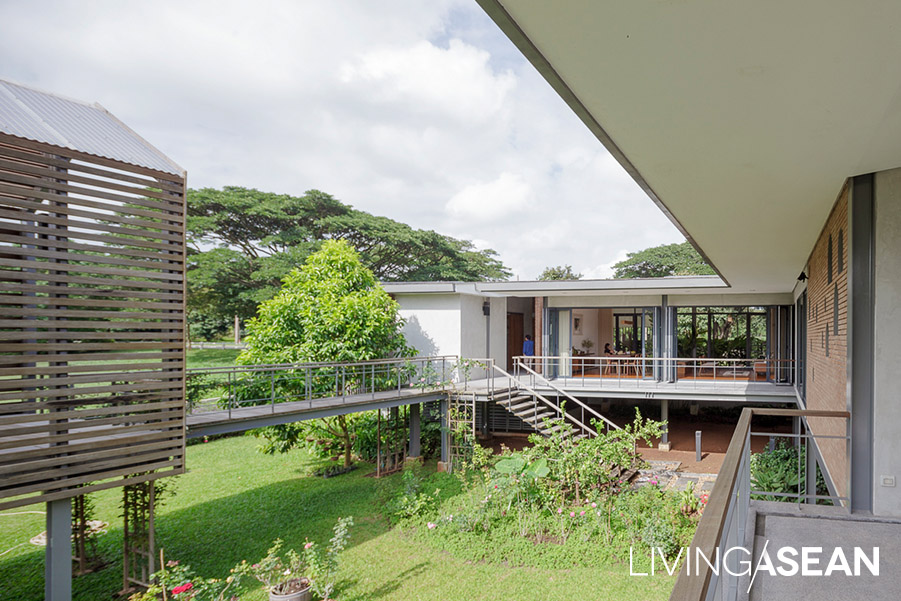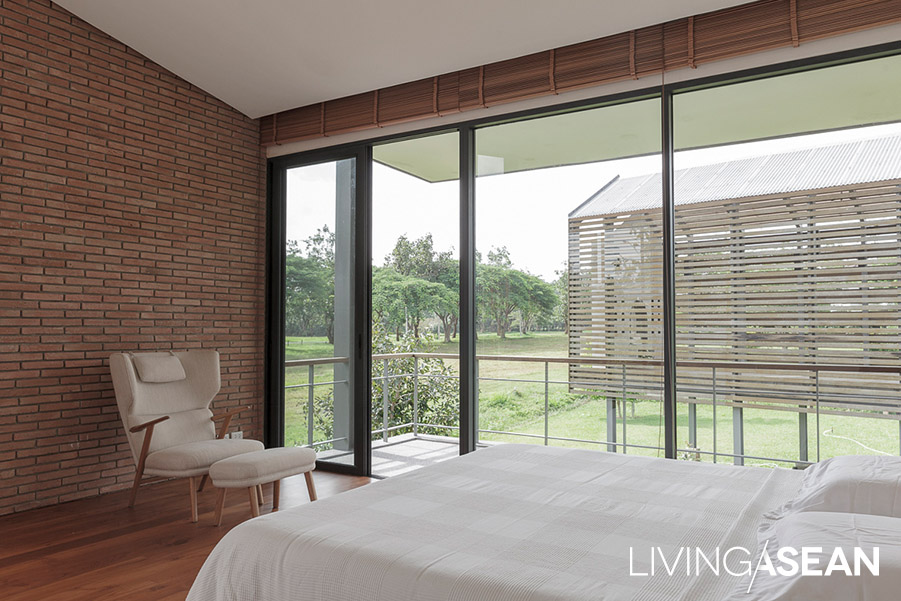 Design began with the steel frame and then added features that give the house truly Thai characteristics. A high tai thun open lower space was added, with display columns independent of the house frame. Usable space is separated into blocks connected by open areas. The roof's partially gabled section connects with a single-sheet roof. Other signature additions include open panels, latticework, openings for light, and folding doors, all elements of traditional Thai houses, but arranged differently here.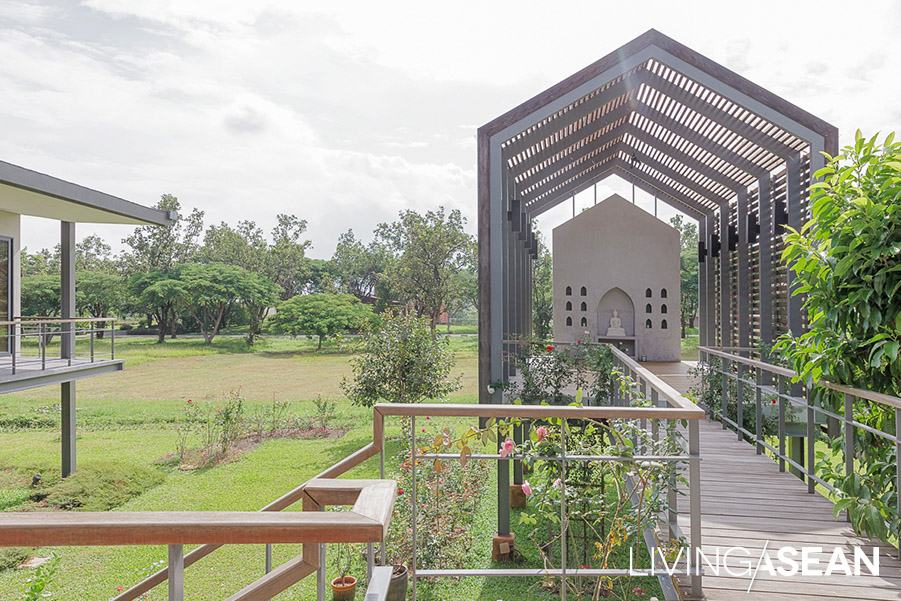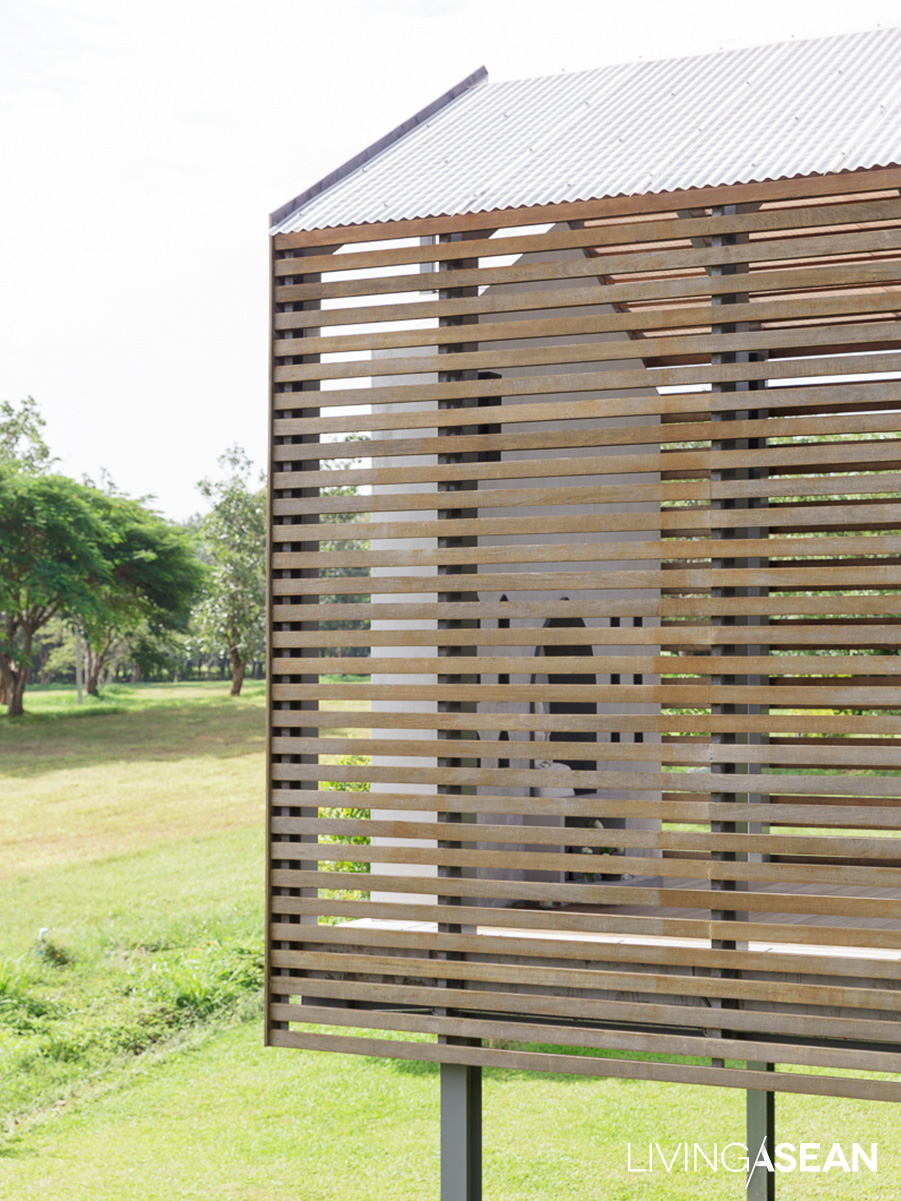 The "monks' hall" takes central importance, so by design it is visible from every room. For privacy's sake, though, it can't be seen from the street. The walkway has a bent axis to give desired angles of view. Brick walls are of Lampang clay, with a lighter shade and more relaxing to the eyes than brick from elsewhere. Apertures inspired by the shape of a temple are cut into walls, but these are of varying sizes and arranged in ways that aren't always orderly, so that the house doesn't appear too austere. Similarly, latticework is arranged to give the house a warm look and also to let in breeze and light as appropriate.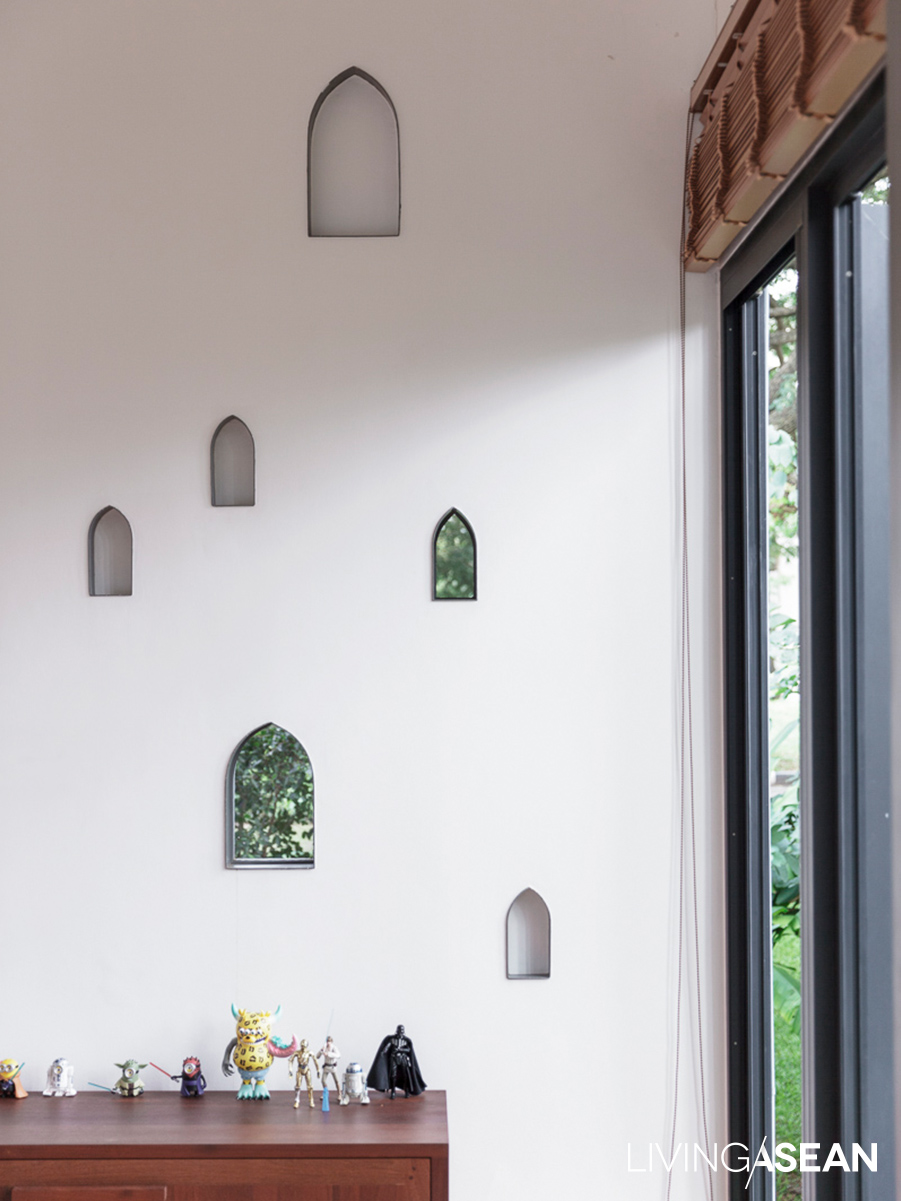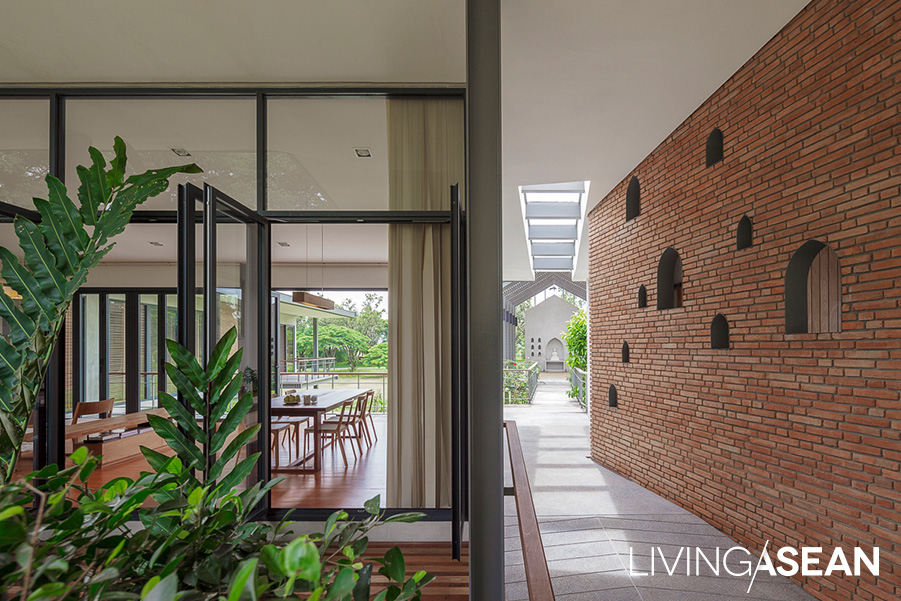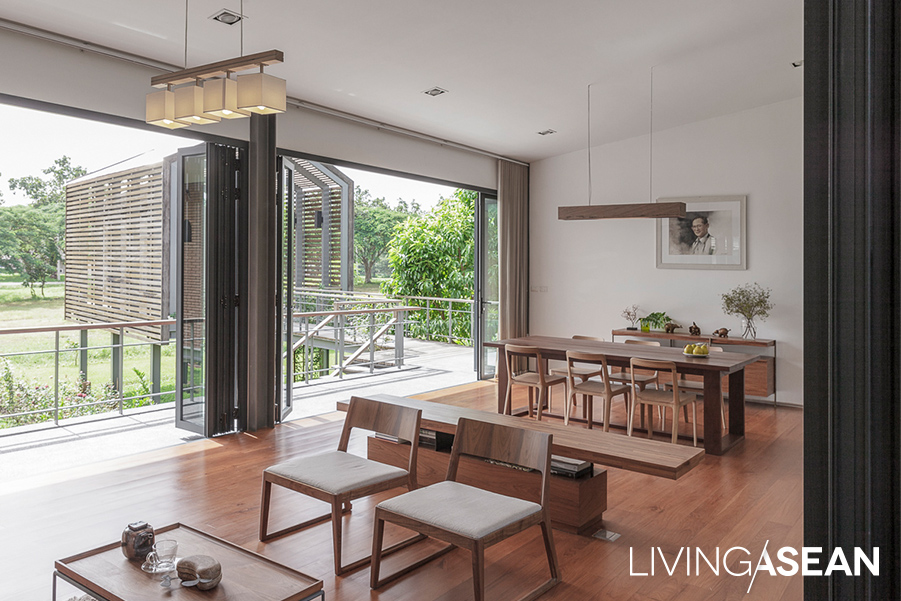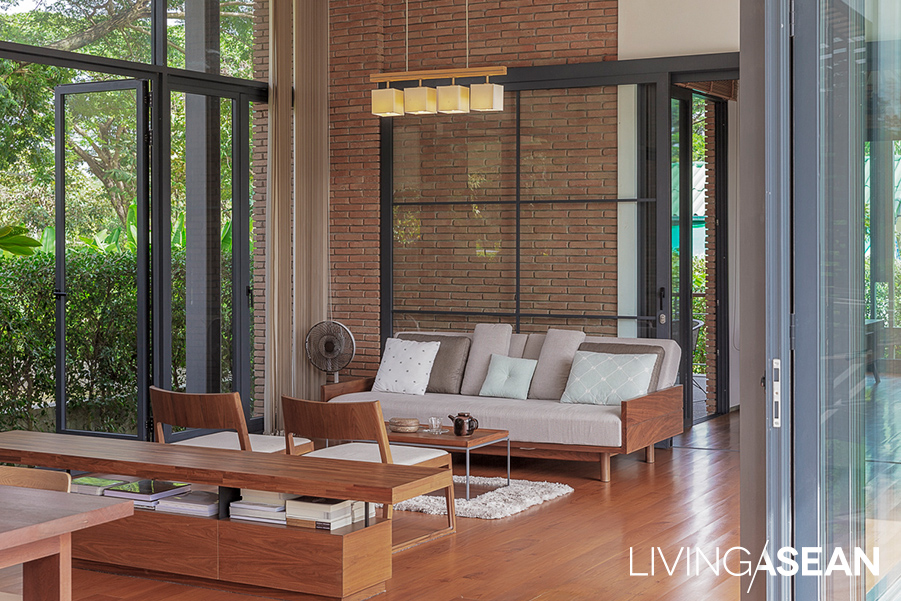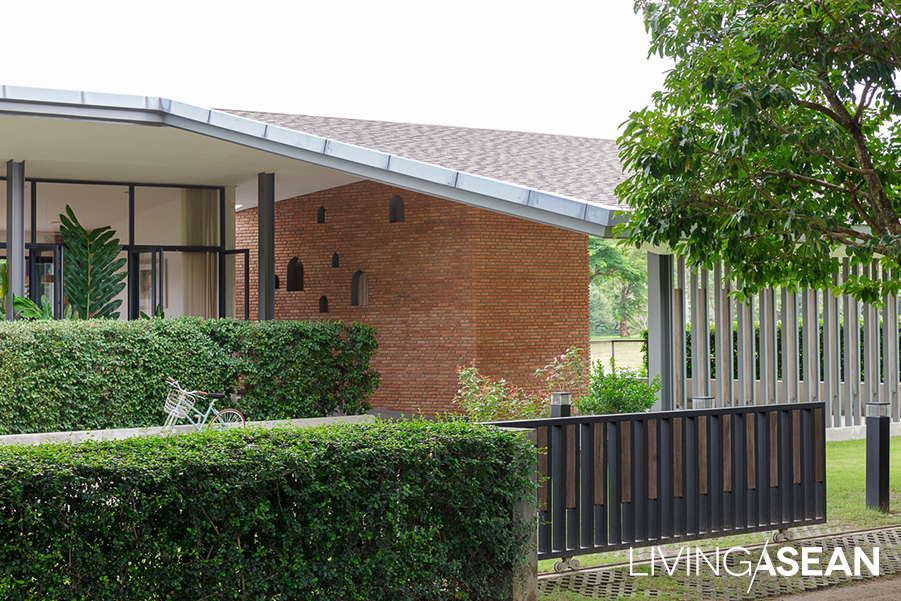 Inside, especially in the living room – which is like a shady, roofed platform – we feel the air circulating around us, never too warm. This shows the success of the design plan, based on Thai-style traditional construction from roof to wide openings for air and light, but enhanced with modern materials such as steel, channeled through the wisdom of an architect with the ability to find solutions matching the wants and needs of the people who live here.