Box-shaped design highlights a perfect blend of form and function, plus an exotic Tropical style garden. The result: A lovable livable home with a panoramic view from the bedroom.
/// Thailand ///
Story: wanoi /// Photography: Soopakorn, Nantiya /// Design: Ornnicha Duriyaprapan, Patchara Wongboonsin of POAR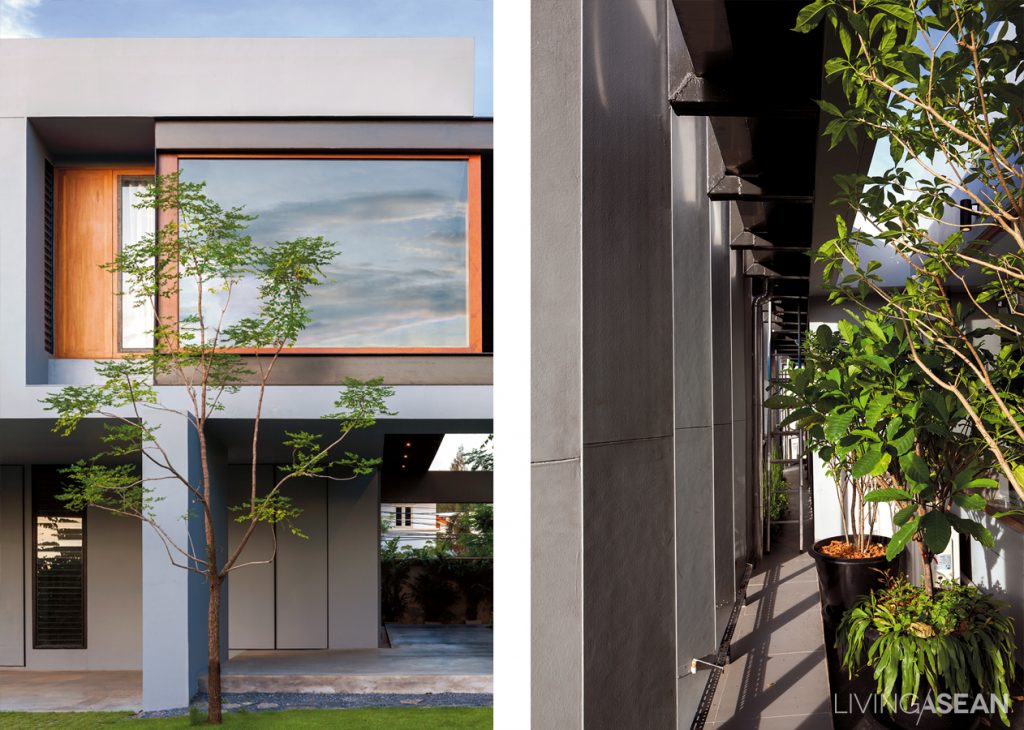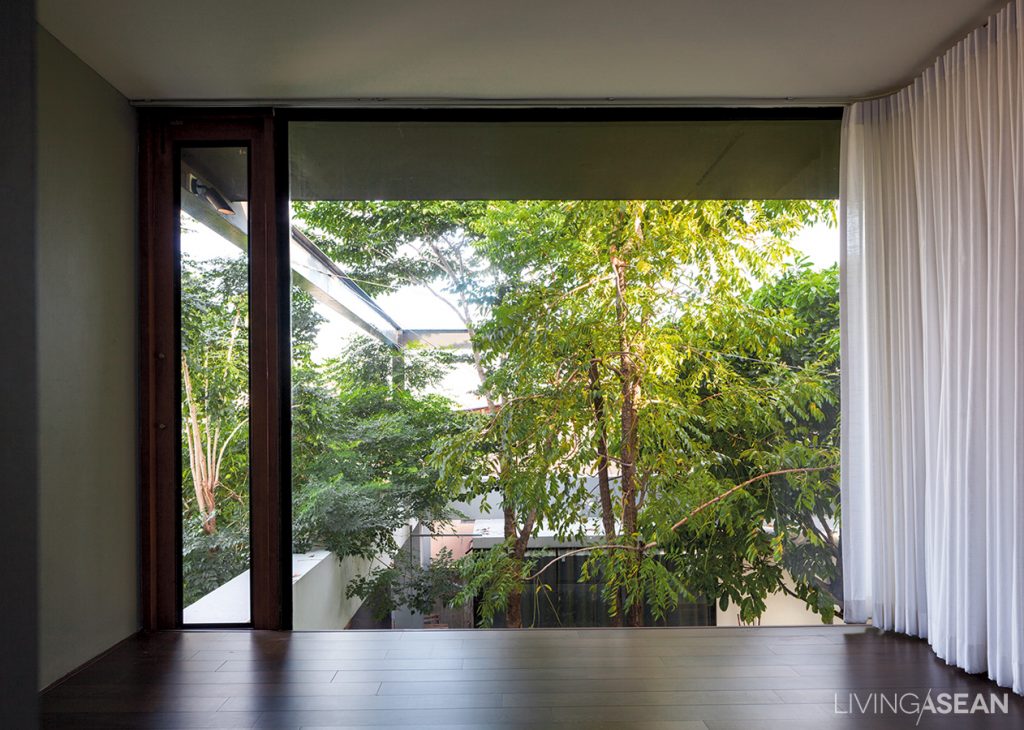 "This house was not built to be photogenic," said Patchara Wongboonsin, architect at POAR, when asked about his outstanding design. The 350-square-meter, modern cube-shaped house took two years in the making.
Everything in the house has a reason for its existence. Take for instance big steel beams that make the house look unique. They are there for future expansion. The layout is uncluttered and well thought out keeping in mind sun directions and sunlight phases at different times of day. Bathrooms, storage spaces and maintenance area are located in the west side, where the heat of the afternoon goes to work removing stuffy odors.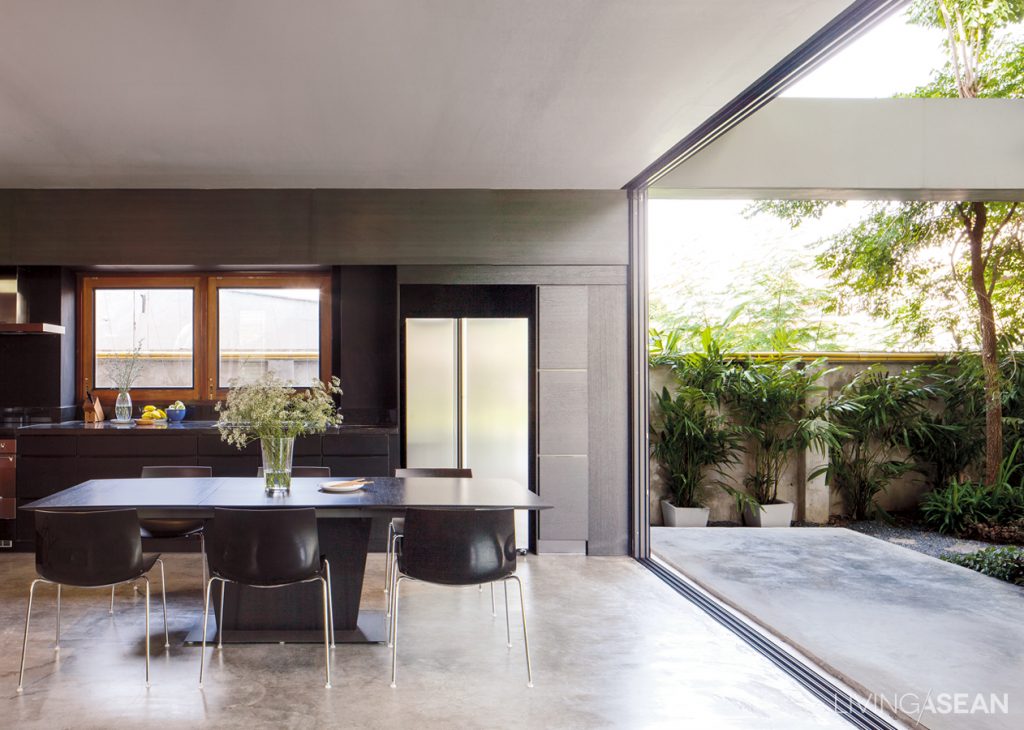 The first floor boasts an airy living space with 2.8-meter-high ceilings, while windows invite enough natural light into the house. There is no need for air conditioning or electric light during daytime hours, which saves money on utility bills.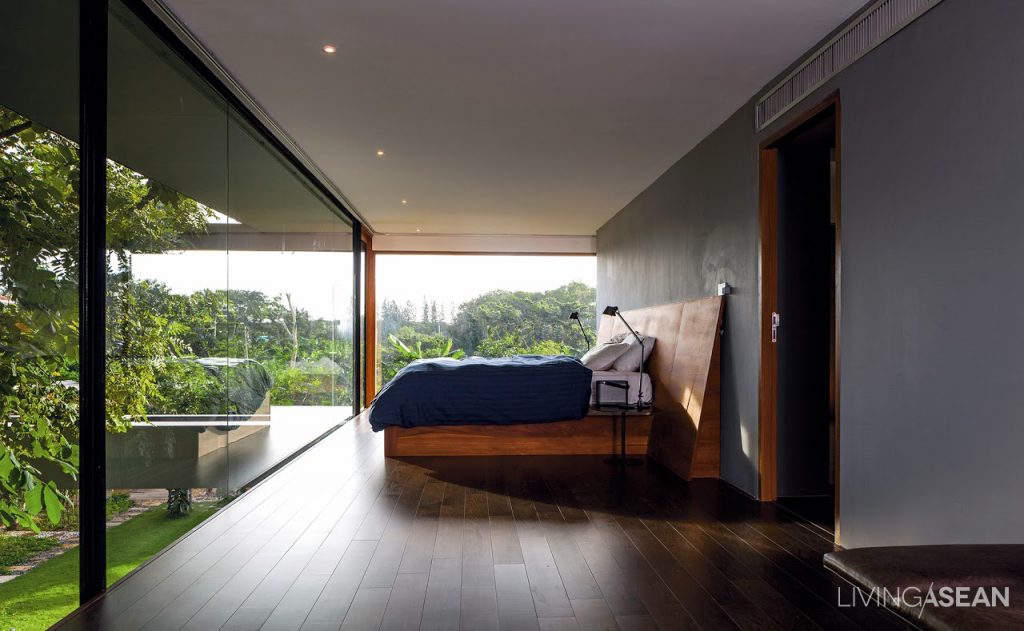 The most eye-catching feature is the master bedroom, which spans 13 meters from one end to the other. It sits facing the courtyard garden. The architect didn't hesitate to put in floor-to-ceiling glass windows for the entire length. The result is a panoramic view of trees that the homeowners enjoy in the comfort of their bedroom.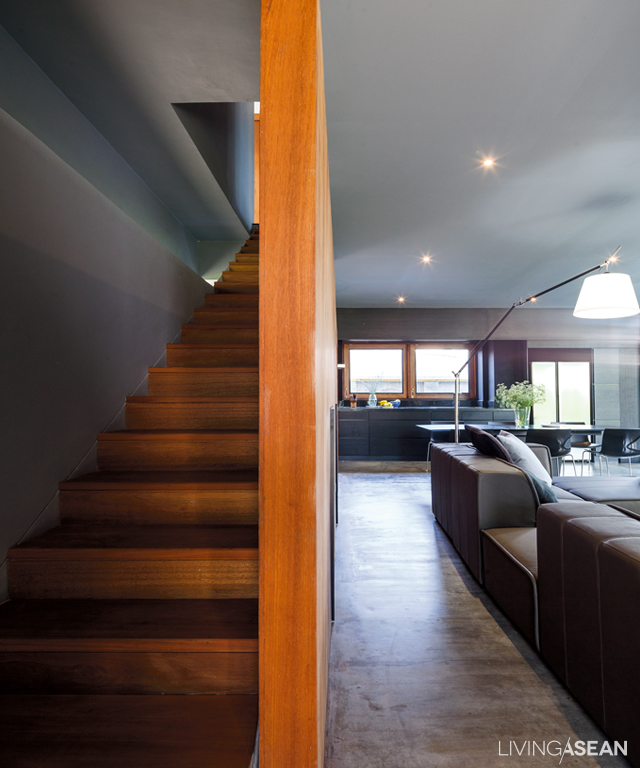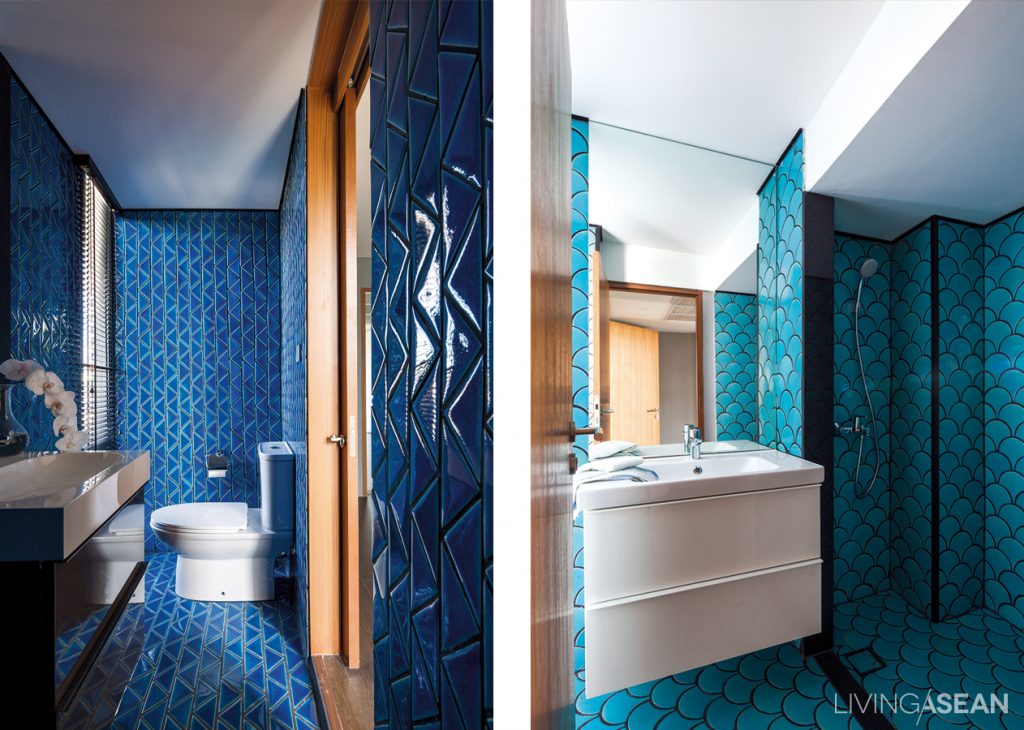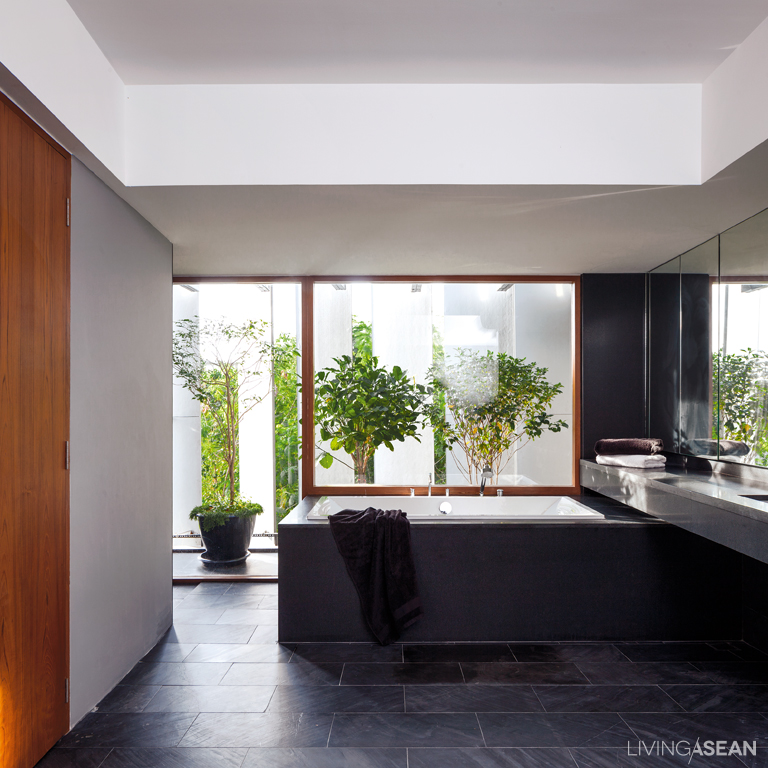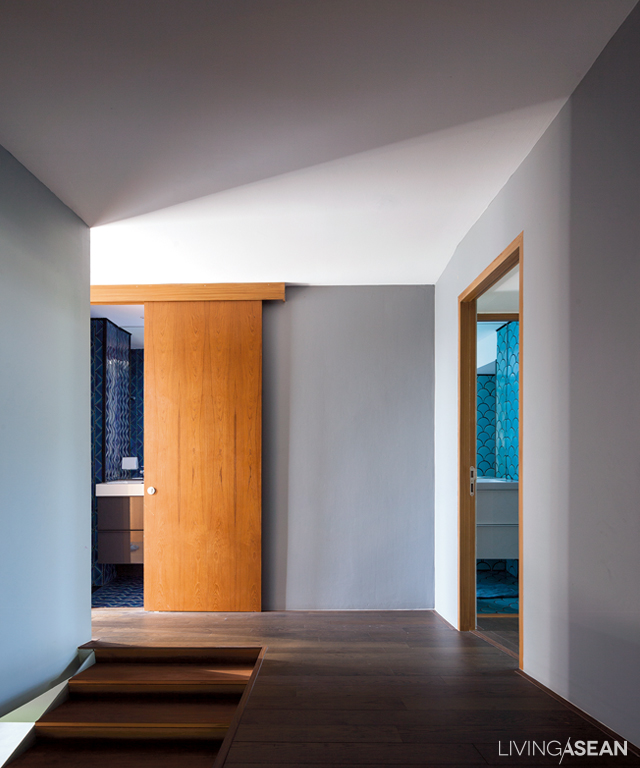 Interior colors are well thought out. The walls are painted soft shades of gray to enhance special effects from the nearby green space. The architect also used wood jambs and engineered oak wood flooring to create warm interior spaces.
Interestingly Patchara said that he didn't have a particular concept when he put pen to paper. The look wasn't important at all. He just wanted to craft a practical house, one that let nature permeate and felt like home sweet home for the owners.