With lush greenery and a relaxing atmosphere, this light and airy house brings the whole family a step closer to nature.
/// Thailand ///
Story: ATH /// Photos: Sitthisak Namkham /// Style: Pakhawadee Pahulo /// Architecture/Interior Design: Architecture and Interior Office Co., Ltd. (AIO) by Kowit Suriyporn /// Garden Design: Worawut Kaewsuk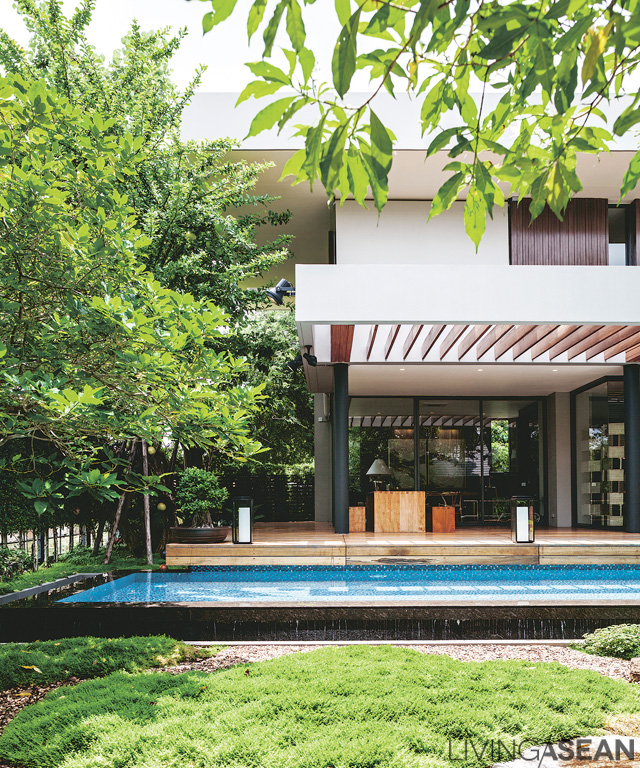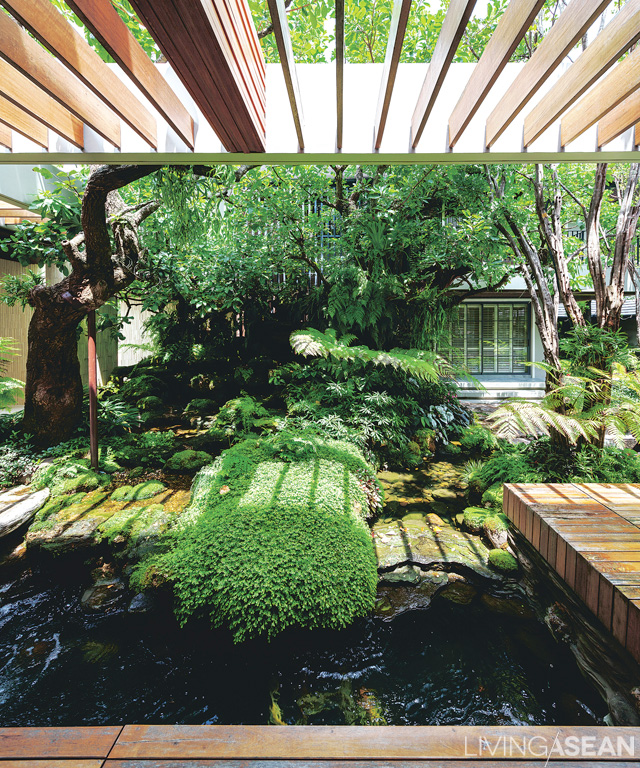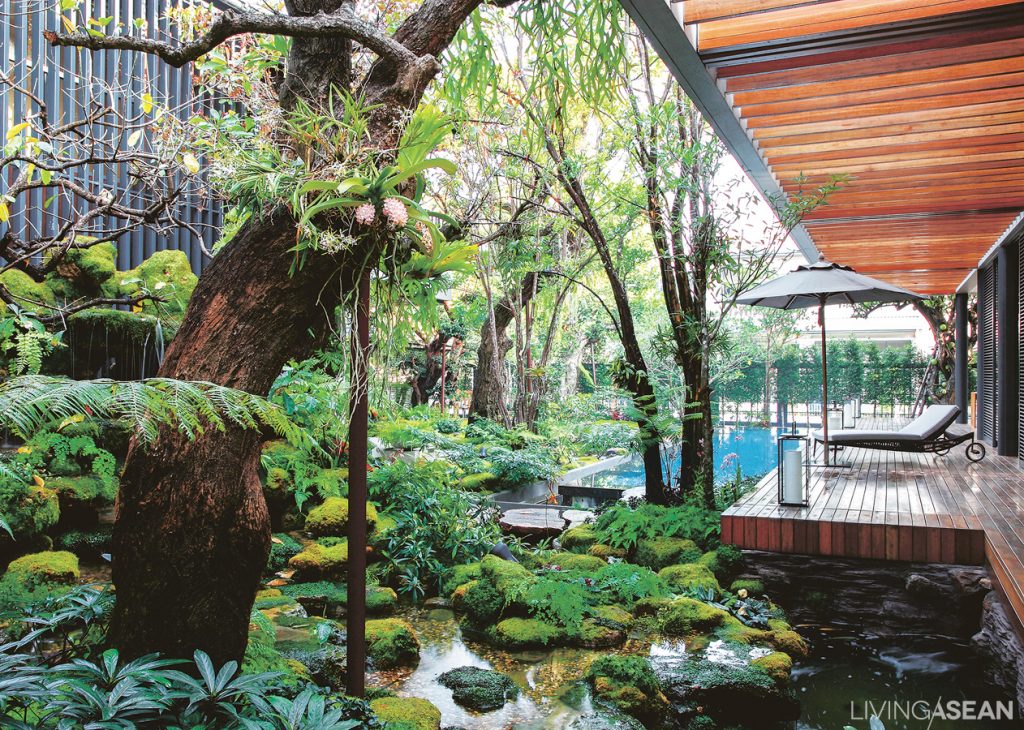 After living in this home for 30 years, the Srijakarin family bought additional parcels of land and rebuilt it to comfortably house three generations of family members.
The newly rebuilt house is divided into three main sections. The first is the old house, which was set aside for the owner's parents, so remodeled with the comfort of older people in mind.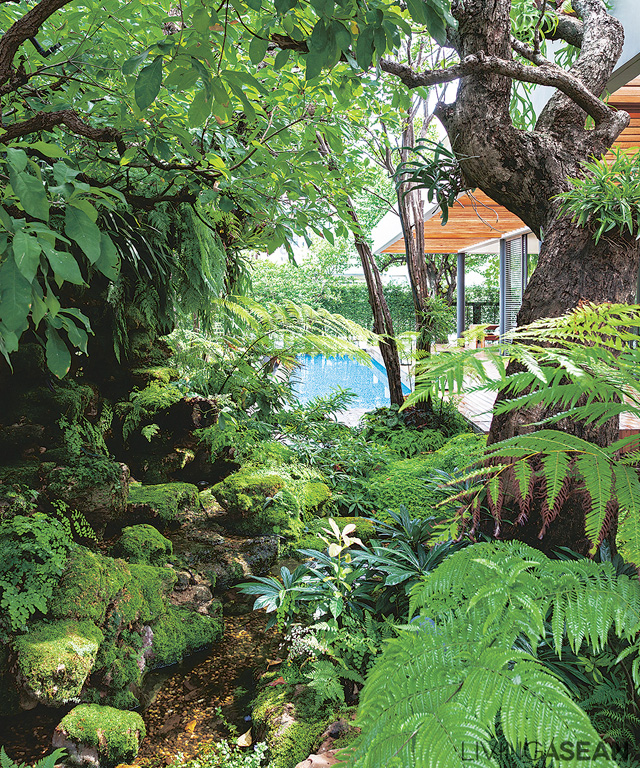 The second building is a two-storey house where the owner lives with his wife, and the third a modern tropical-style structure with a relaxing, resort-like atmosphere where the owner and his wife keep their belongings and stay during weekends and holidays.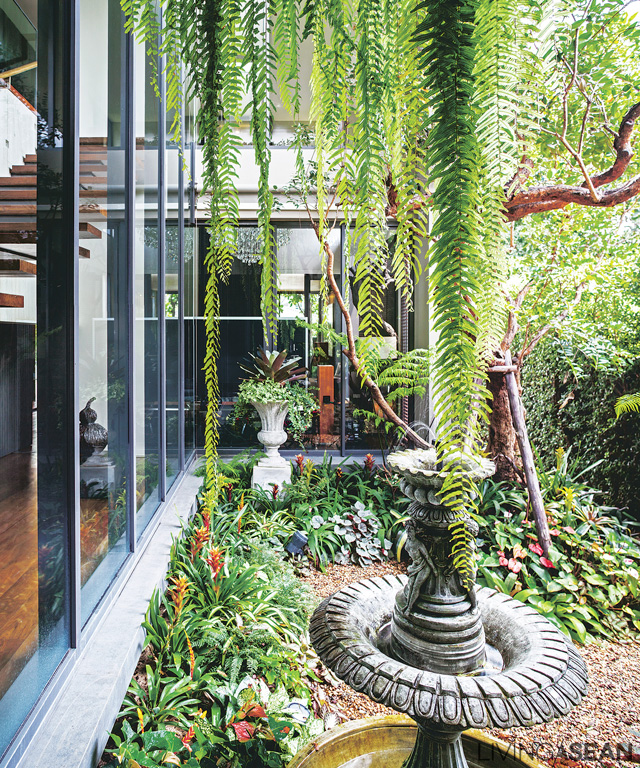 The front garden is in the English style. This section is arranged in clean, neat lines, with benches set in corners and trees in zones with bright flowers planted in large urns.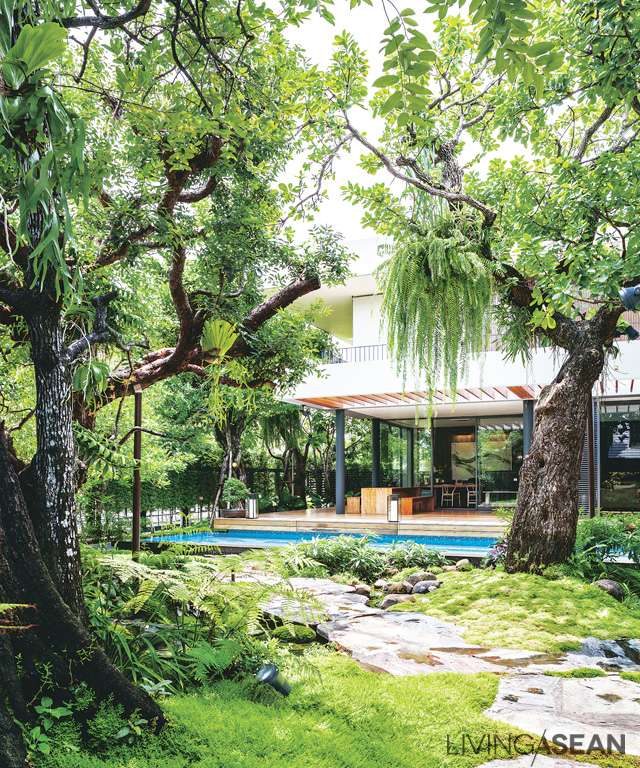 The inner zone is a tropical rainforest garden. There's a good-sized waterfall, and the gentle sound of a small brook. The garden is filled with verdant green mosses under the shade of trees carefully selected with the help of the landscape architect.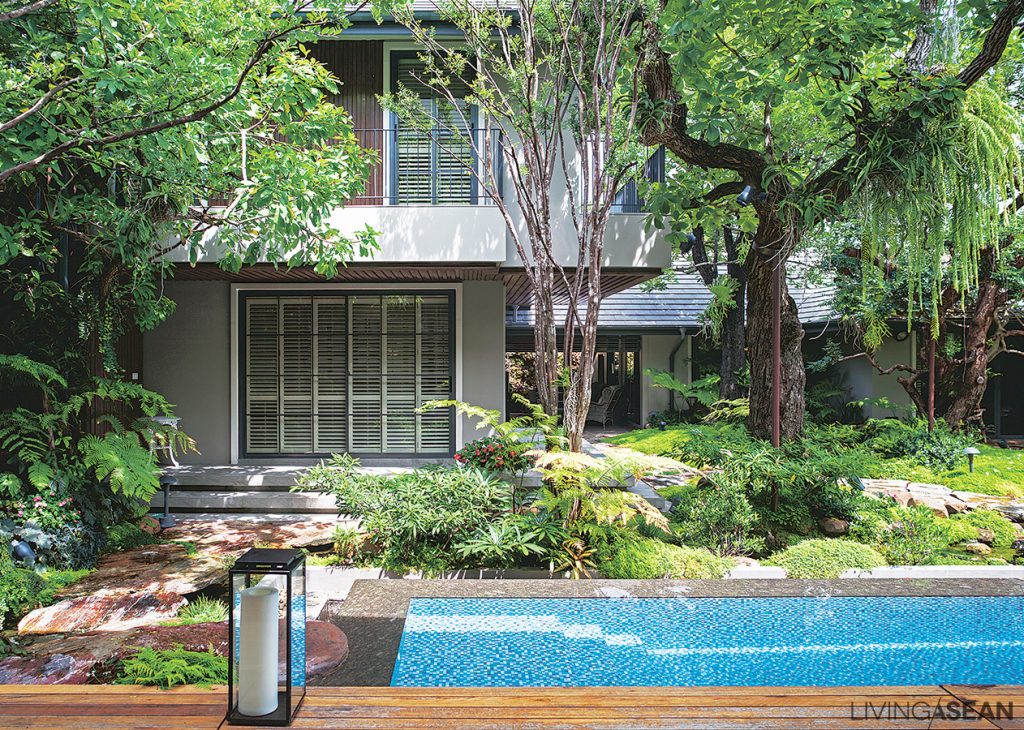 It's not easy to put together a landscaping combination like this, but in the end a skillful and artistic combination of components, textures, patterns, and colors brought about a lasting and unified harmony of two garden styles.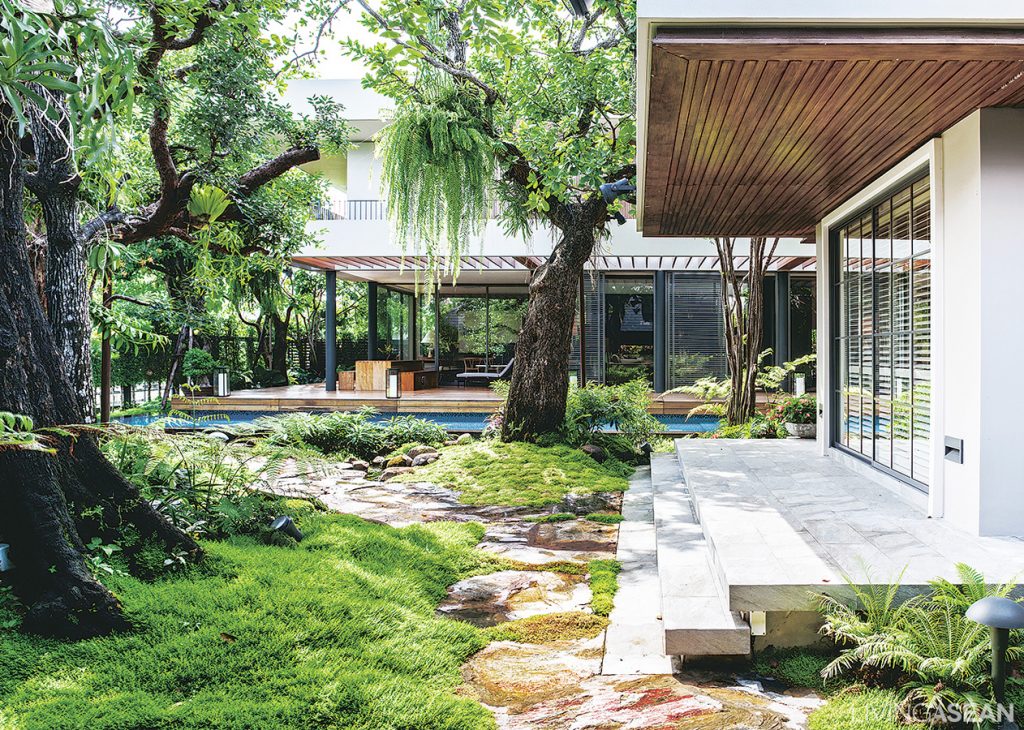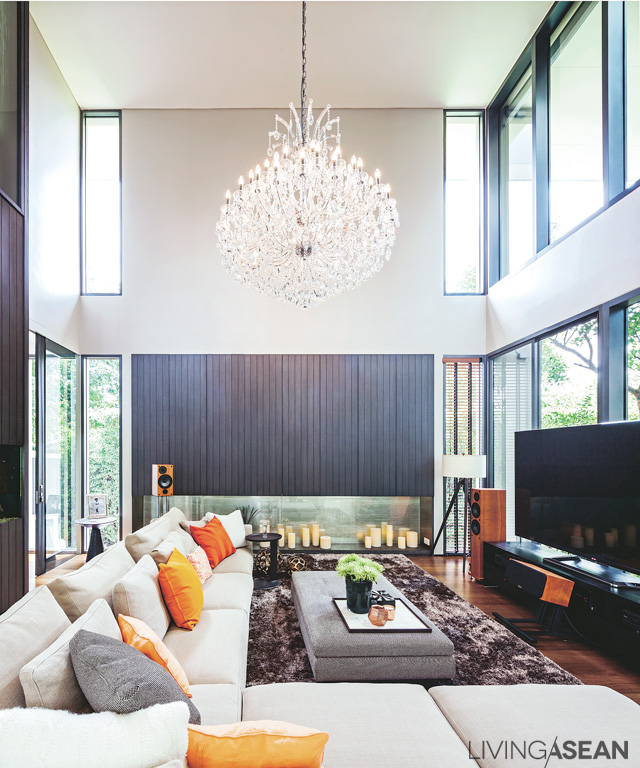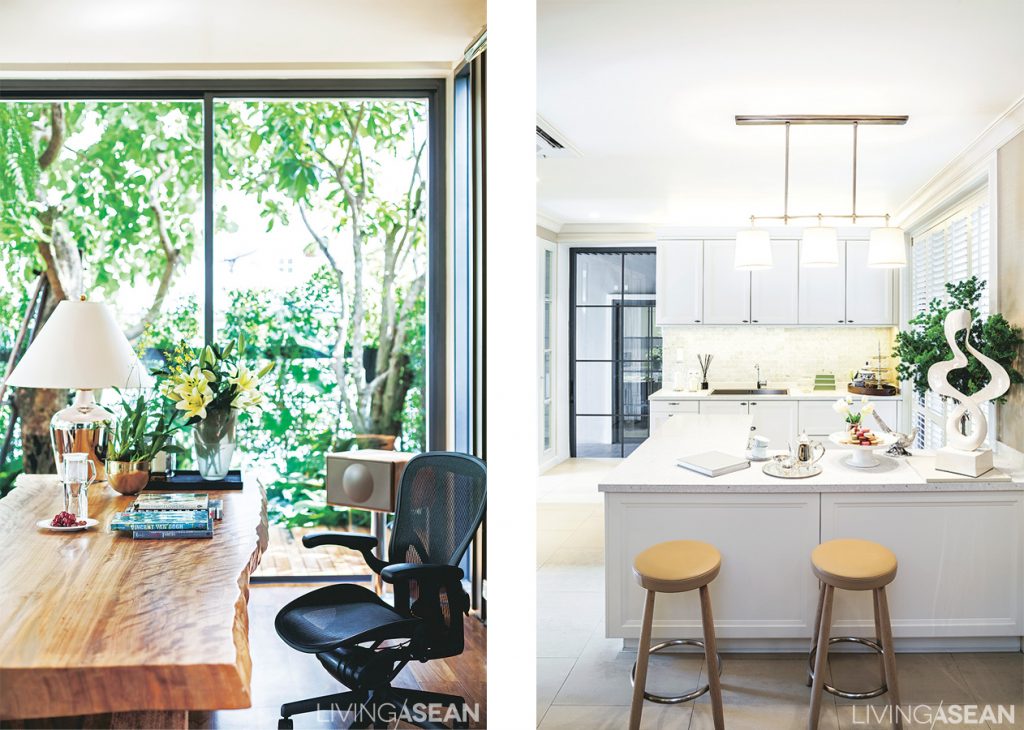 House and gardens are a perfect fit, reflecting the combined happiness of three generations of family.