Living ASEAN takes you to a house that looks small, but was remodeled to answer the needs of all family members. From the front it has a straightforward, contemporary look. Inside it has great ventilation.
/// Thailand ///
Story: Ajchara Jeenkram, Wuthikorn Suthiapa /// Photography: Sitthisak Namkham /// Owner & Designer: Mr.David Chan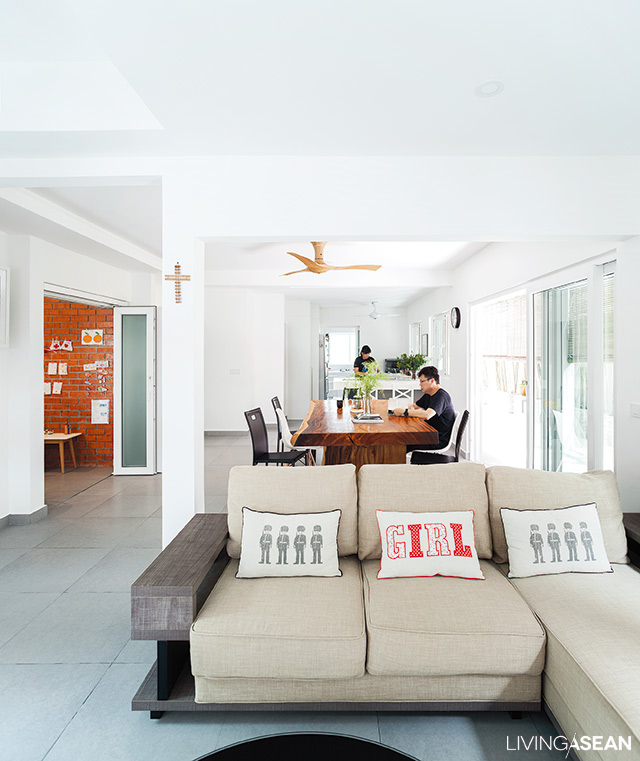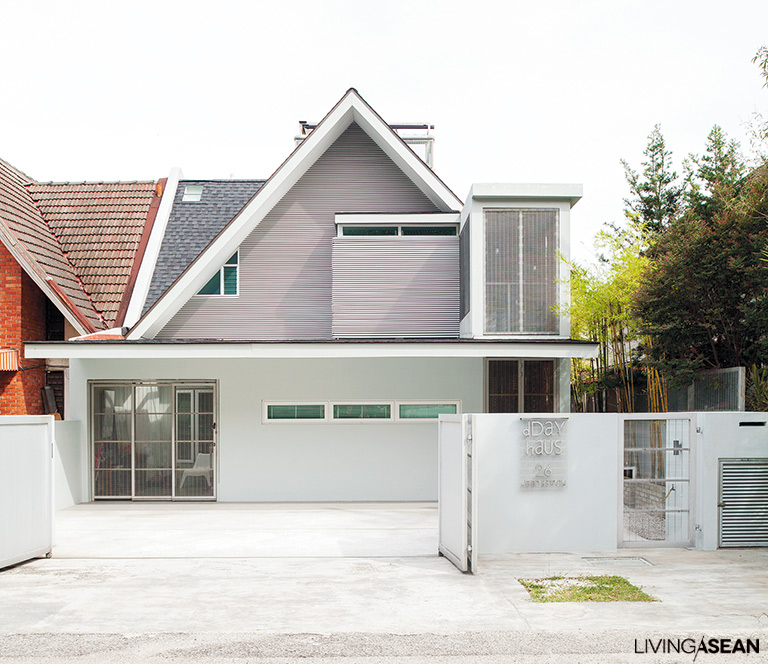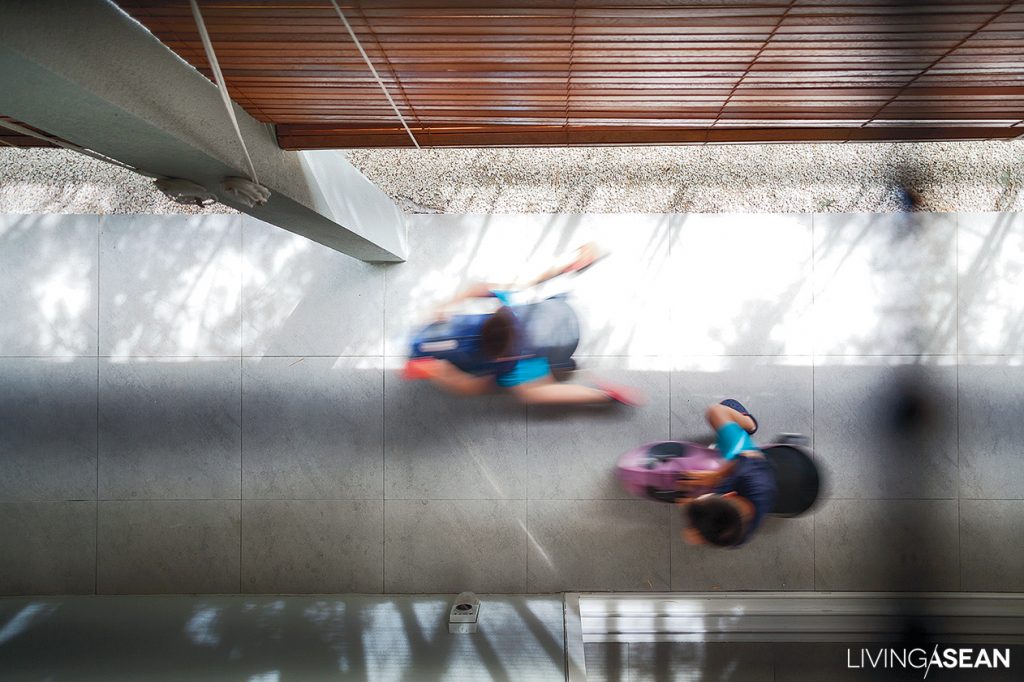 Here we are in Selangor State, Malaysia, where a sign in front proclaiming "Dday Haus" informs us we've arrived at Mr. David Chan's residence. The unusual name comes from the first initials of his and his sons Daniel and Delan's first names, even though the architect responsible for the house design, though, is actually more his wife, June Lim Sue May. You could say this is a continuation of David's old house, which he uses as a home office and is tucked away right across a tiny village street.
This town house from the 90s retains its original façade but has been redone with better materials, giving it a contemporary flavor so that it stands out from its neighbors. Though the outward appearance hasn't changed much, the interior is another story, featuring a full complement of conveniences, everything needed for comfortable modern living.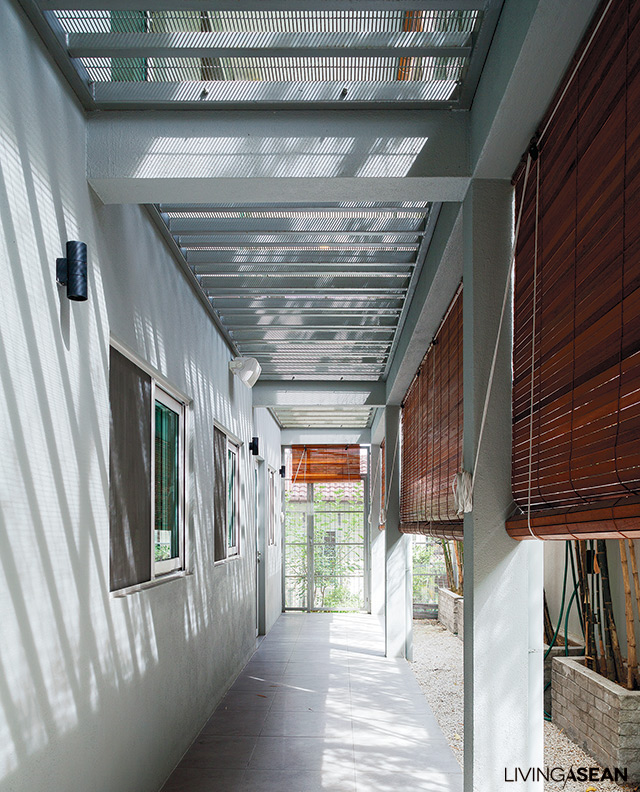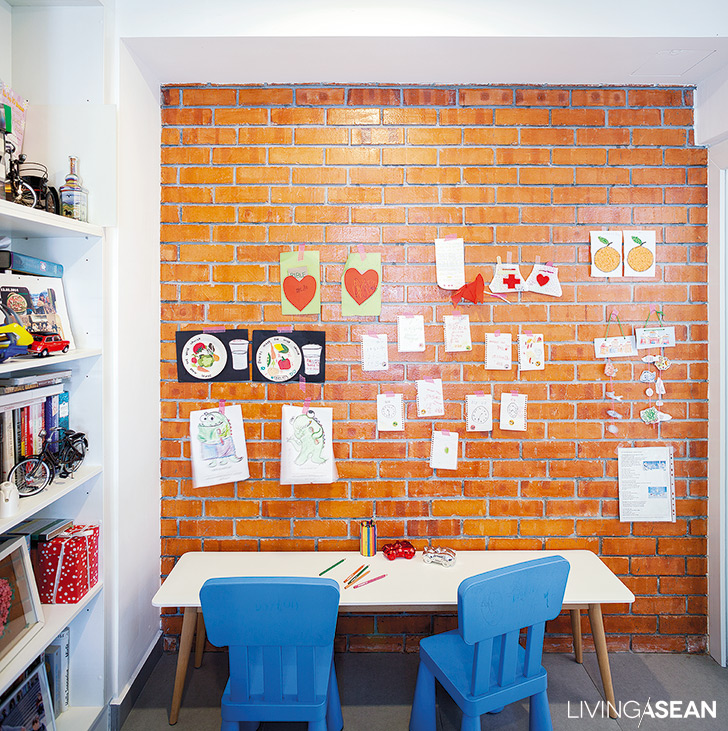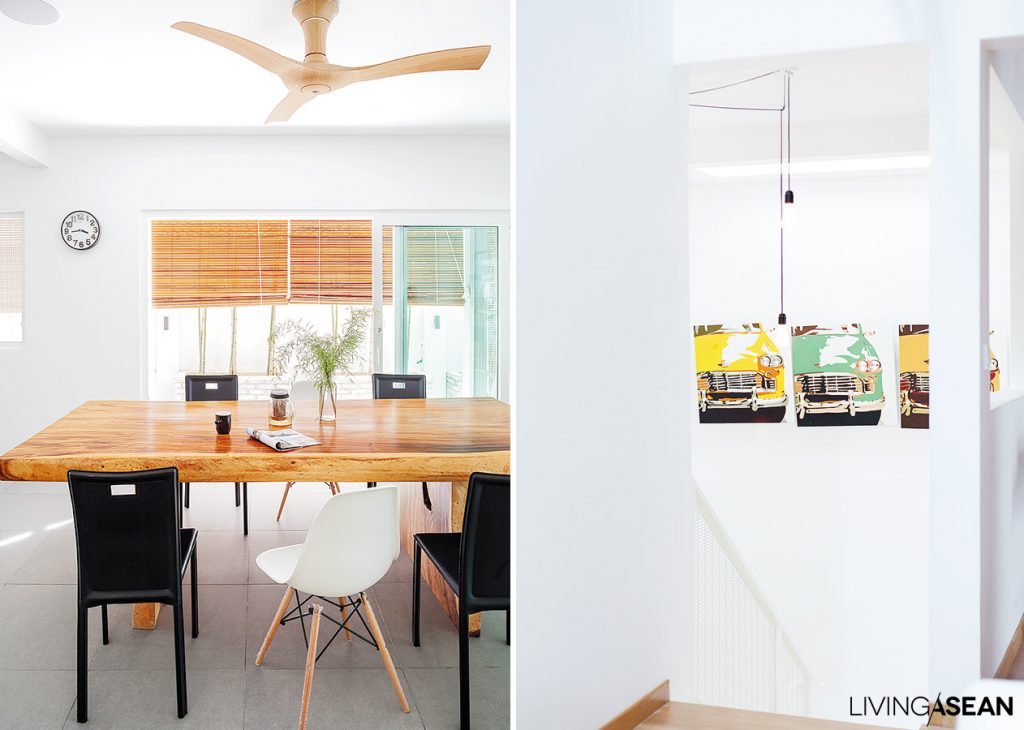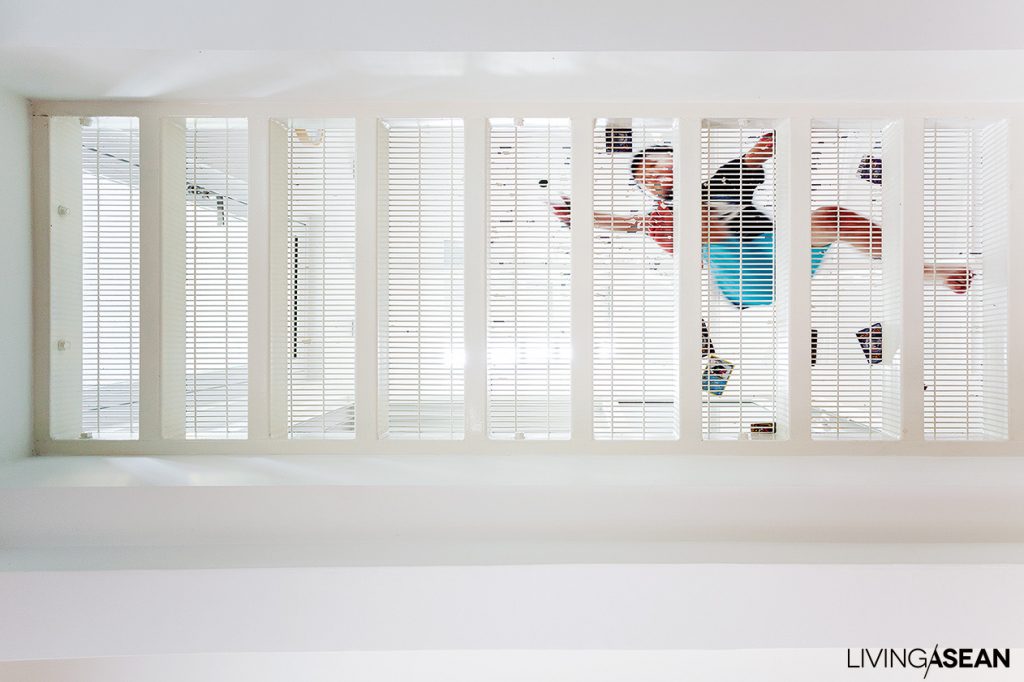 Downstairs, the children's homework room adjoins the parlor, with the . kitchen and dining nook behind. Second floor splits left into a family room and children's bedrooms, and to the right is the master bedroom with a mezzanine. David tells that the other house is used for an office and receiving guests, while this one is just for family life.
"We started out thinking this would be an office, but after more research we leaned more towards what we needed in this stage of our lives." As a result, there are now more rooms, and more opportunity for family togetherness and comfortable living.
David spent many of his earlier years living in apartments, and enjoyed it, and the house is designed to reflect that. For instance there's a section reaching up the entire four storeys which he calls "the tower." A staircase winds upstairs from the kitchen on the first floor to a laundry/drying room on the second, and at the very top, a private living room with a mini swimming pool for the kids.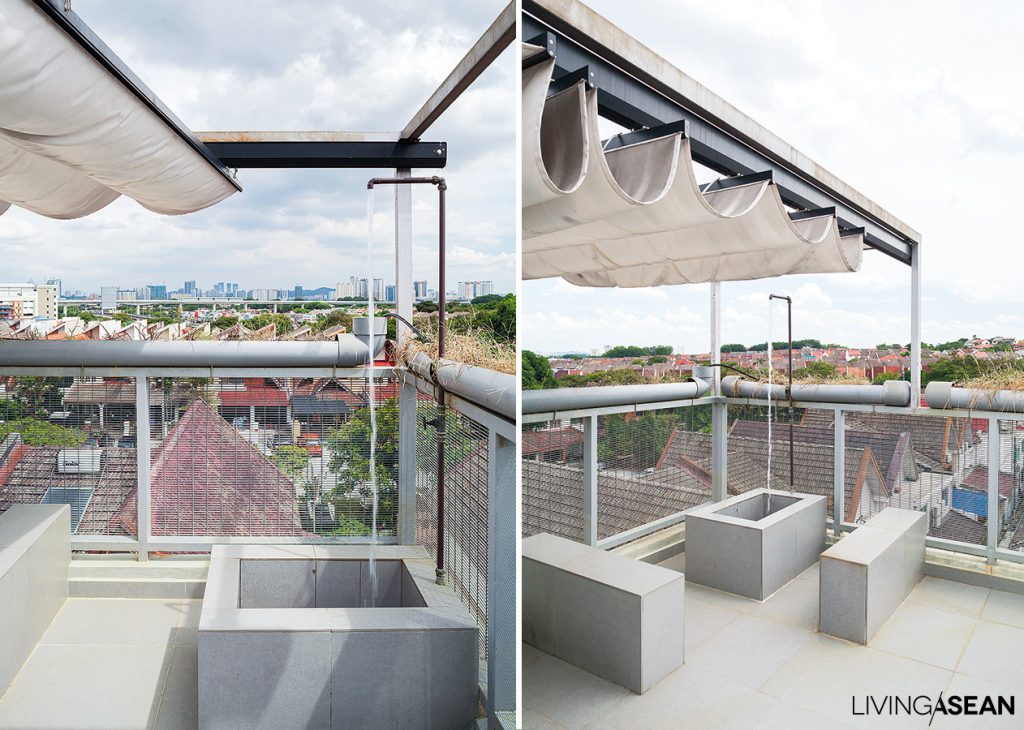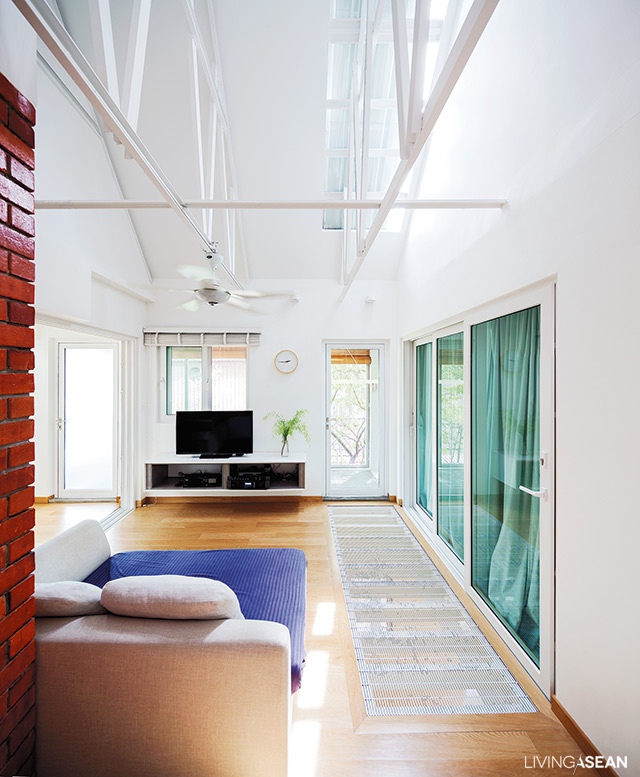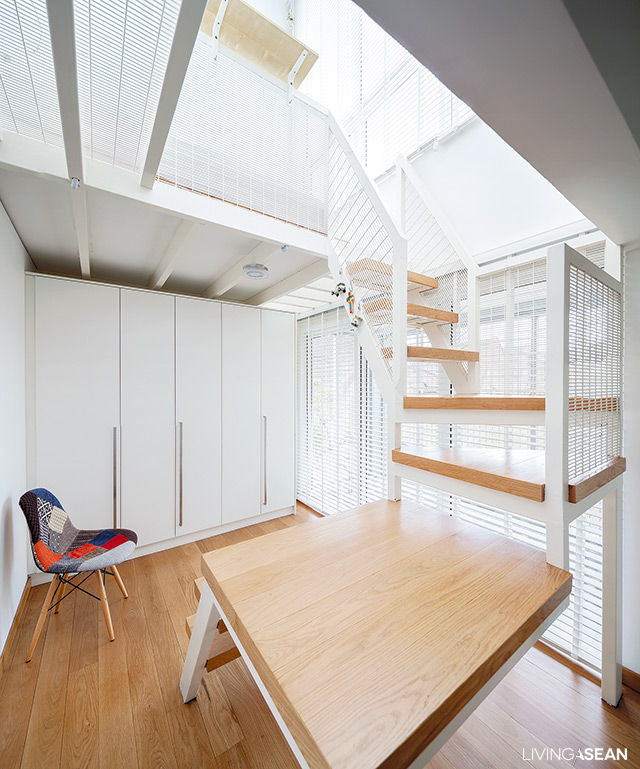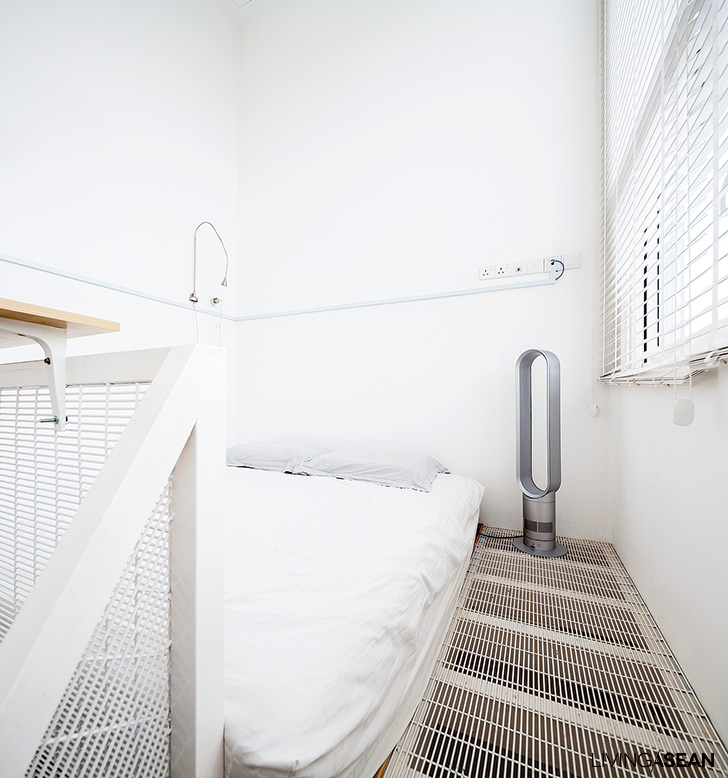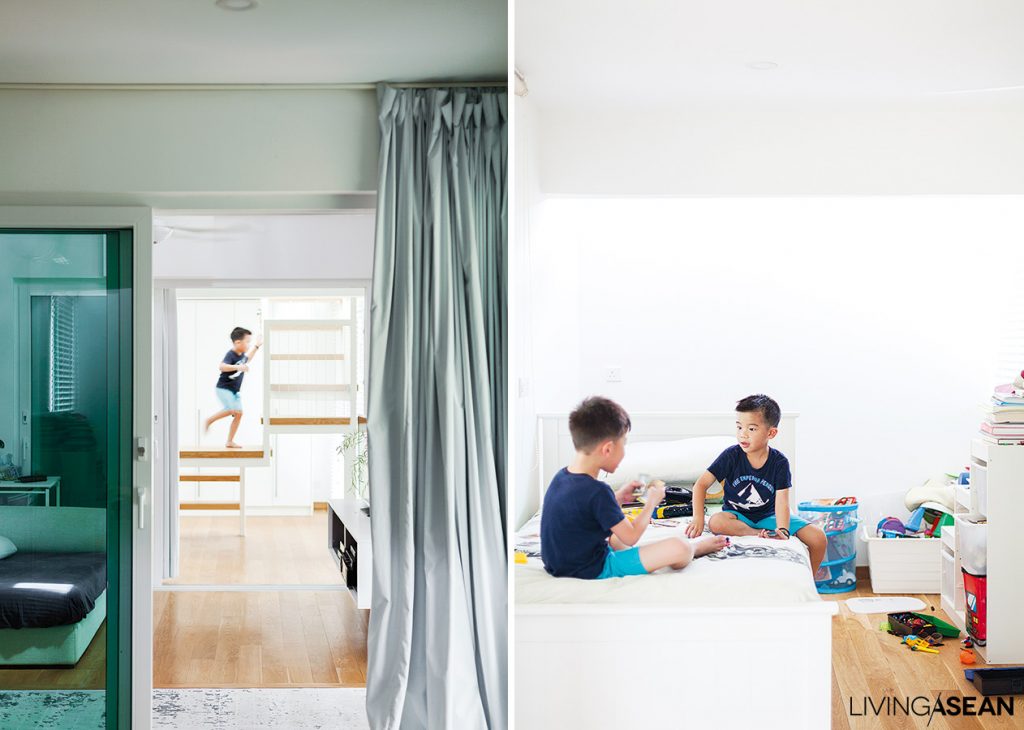 The house is designed to meet the challenge of balancing close family connections with the need for privacy. A unique solution here is in the see-through metal gratings found here and there in walls and floor, which build a feeling of lightness into the house and give it personality.
David places high value on interior ventilation as needed for comfort: wind direction and flow were important design considerations. The air flow comes straight in through the long front balcony out to the back, then up through a service opening placed above to allow the release of hot air as the cooler breeze blowing in below keeps the house cool all day.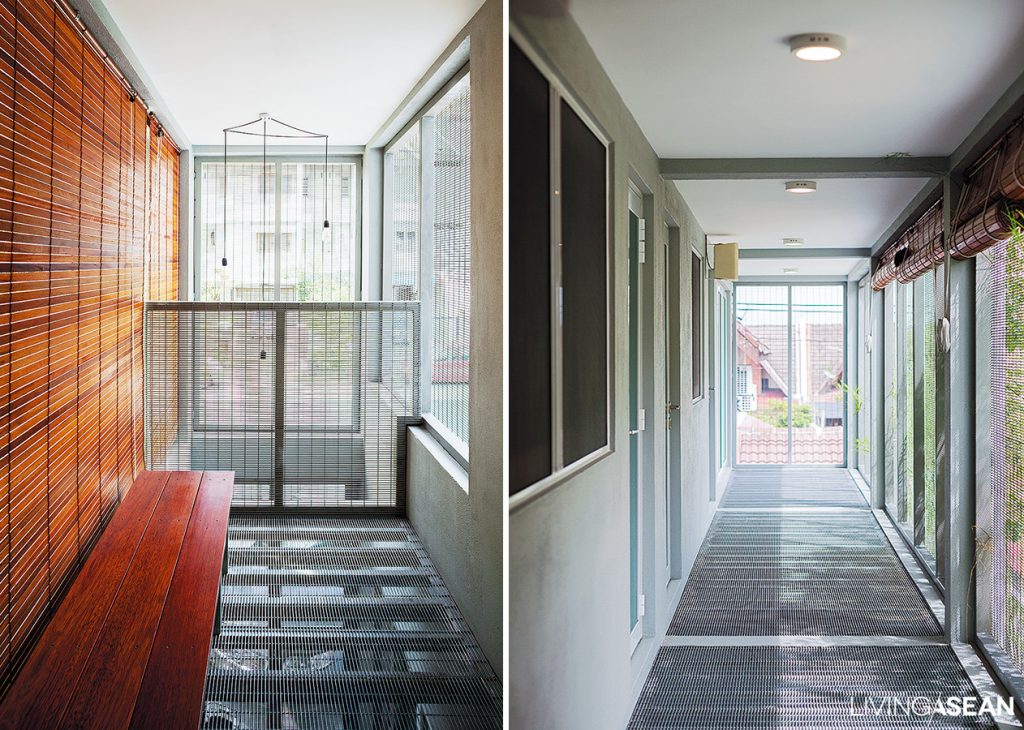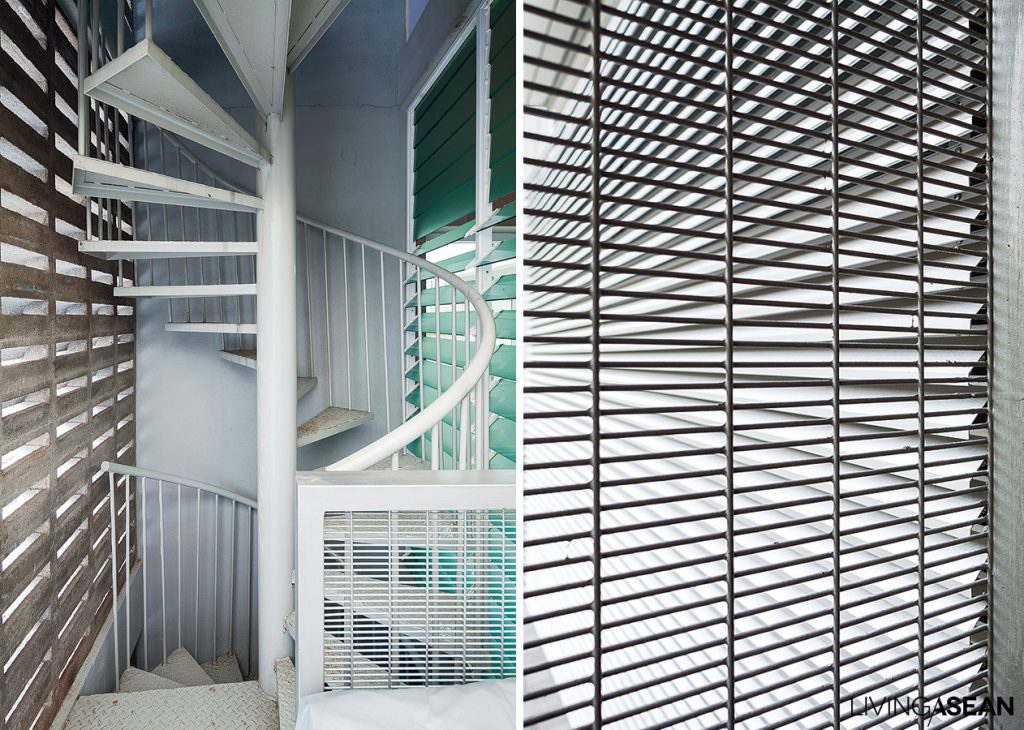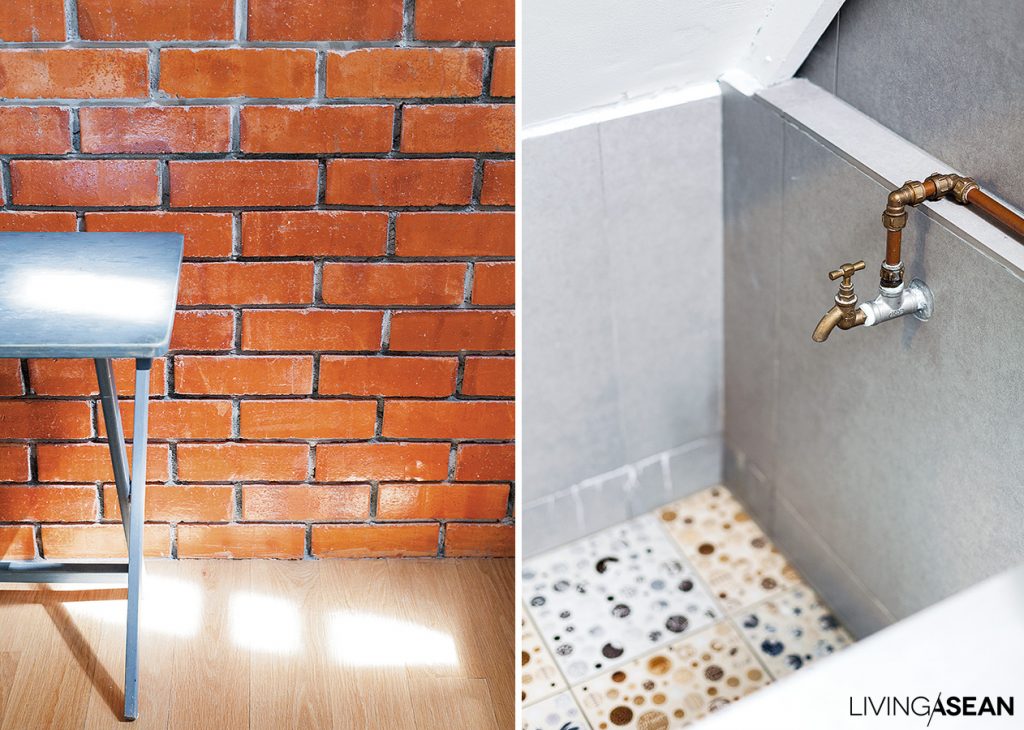 Link : https://www.dca.com.my/