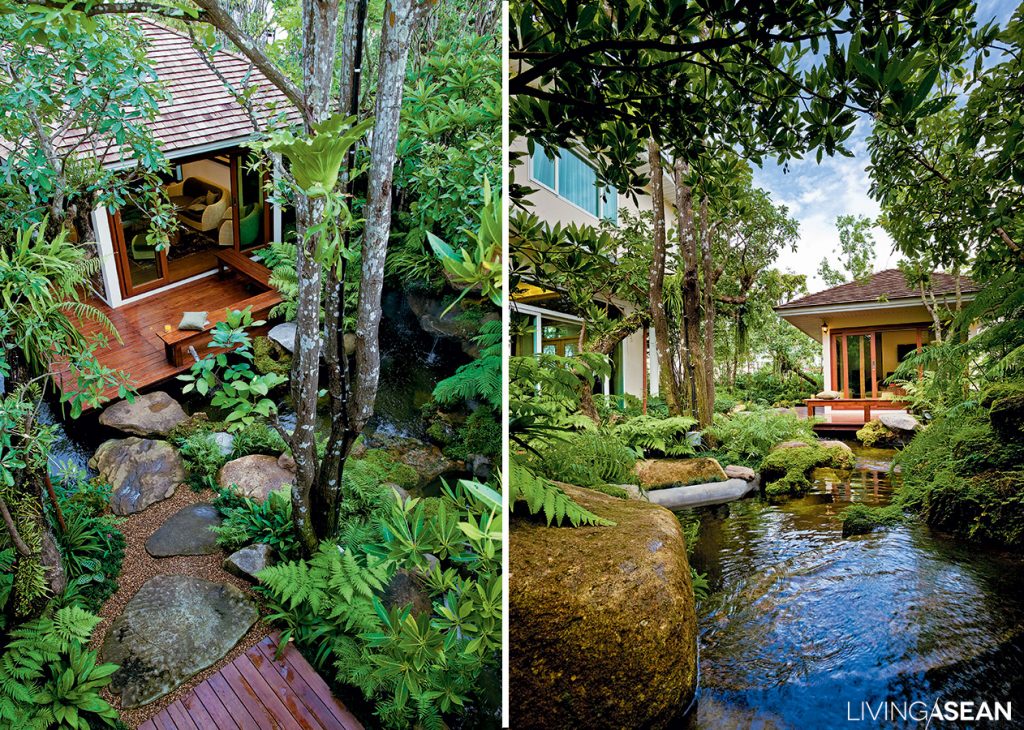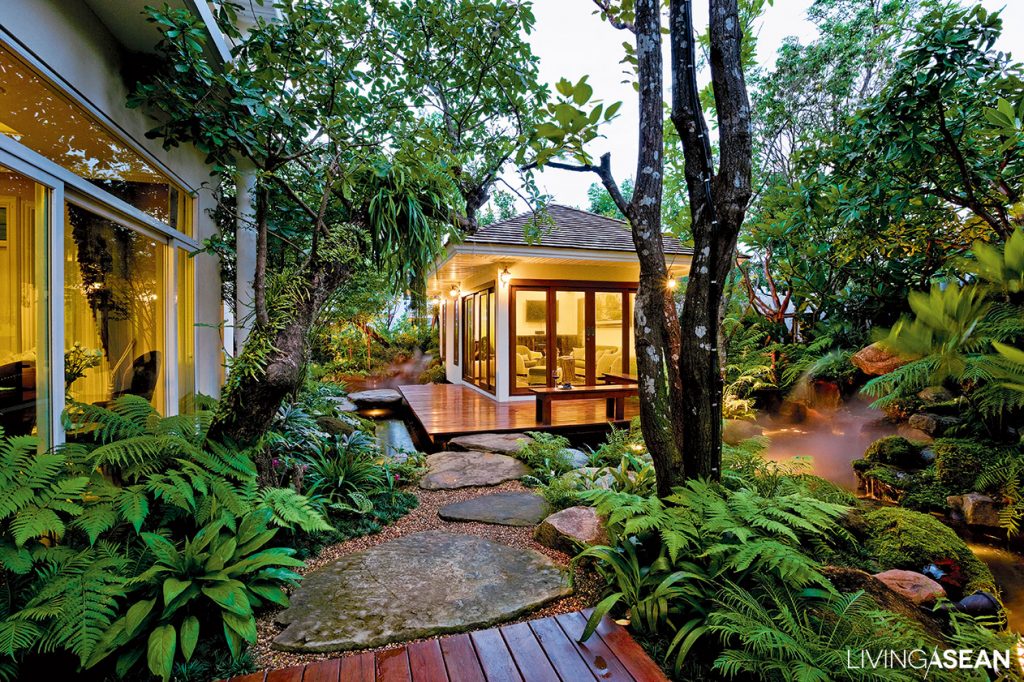 – Creating an Ecosystem –

In general the garden should be based around medium-sized and small plants. Plan sections with plants that grow naturally by themselves: vegetable fern, various kinds of glochidon, forest lilies, roselle, Malay ginger, rhododendron, etc. Combine these with plants available in the general landscaping market: monkey grass, Siam tulip, turmeric, elephant ear, and so on. Use as few imported varieties as possible and organize them so they can adapt symbiotically, offering natural benefits to each other; this will make for easier maintenance.
---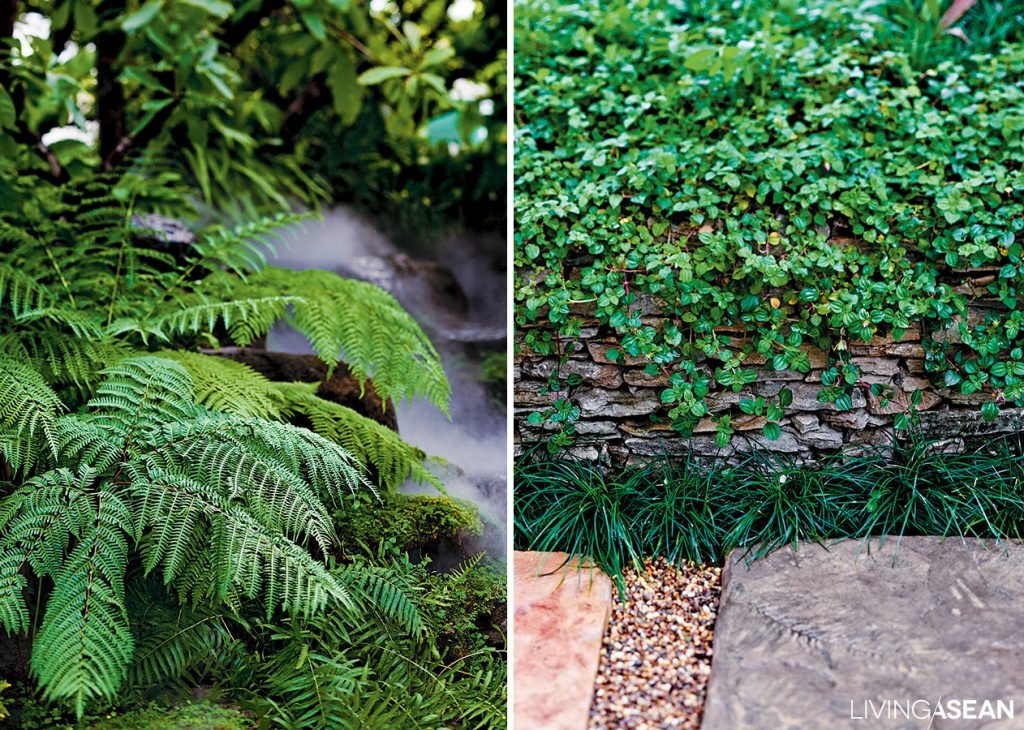 – A Standout Point : Easy Maintenance –

This type of garden requires little maintenance and doesn't use ordinary grass, although surrogates such as monkey grass can offer a similar atmosphere. Where it's shady, pebbles or fine gravel can be used as ground cover: this gives the garden a tidy look, and can be used to create a walkway around the house, protecting against the entry of poisonous animals. Maintenance of a rainforest garden mostly involves only pruning, and with minimal exception, pesticides or poisonous substances aren't needed.
---
You may also like..