BANGKOK / As many probably already know, Fort Canning Park is one of Singapore's largest public parks. It features nine historic gardens that are part of the "garden city" vision introduced in the mid-1990's. Do you know that in the near future, upon completion of Phases 2 and 3 of the Benjakitti Park expansion project, Bangkok will join the ranks of ASEAN capitals with vast networks of parks to preserve local ecosystems. It represents an important step forward to increase the quality of life for many residents as well as visitors.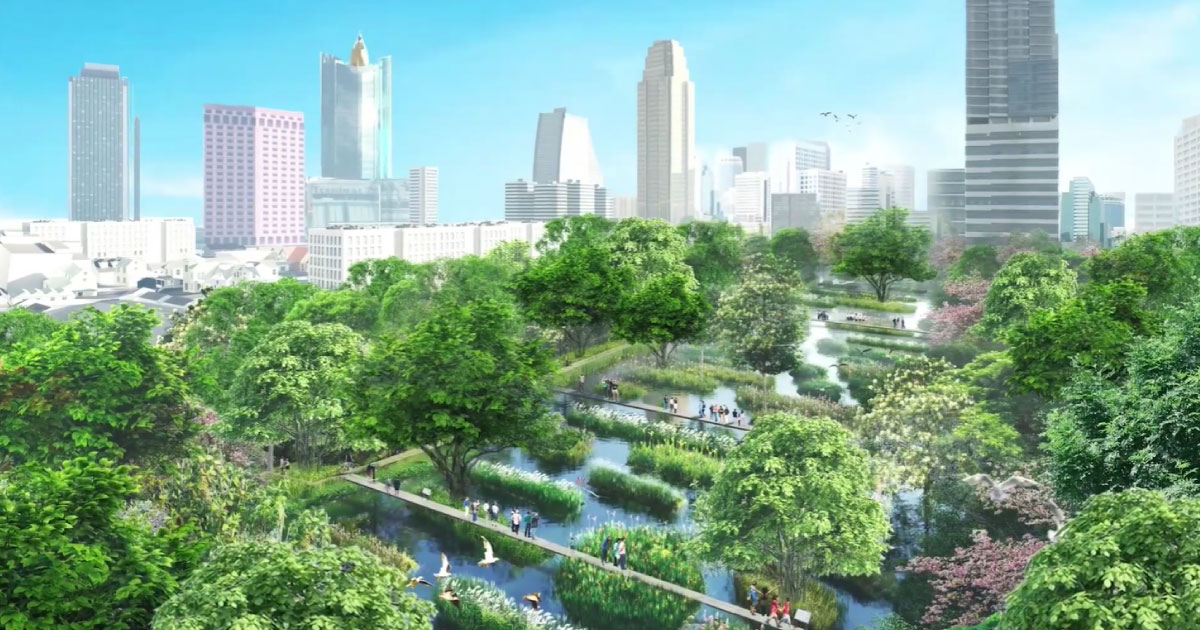 Opened in 1994, Benjakitti Park underwent the first phase of renovations in 2016 on an area of 61 rai. Phases 2 and 3, which include an expansion and landscape improvements, are currently progressing on schedule. The new, updated Benjakitti Park extends over an area of 259 rai that originally was home to a tobacco manufacturing facility. Costing 652 million baht to build, the monumental forest park project is a joint enterprise involving the Finance Ministry Treasury Department, the Royal Thai Army, and the Arsom Silp Institute of the Arts, which is responsible for design.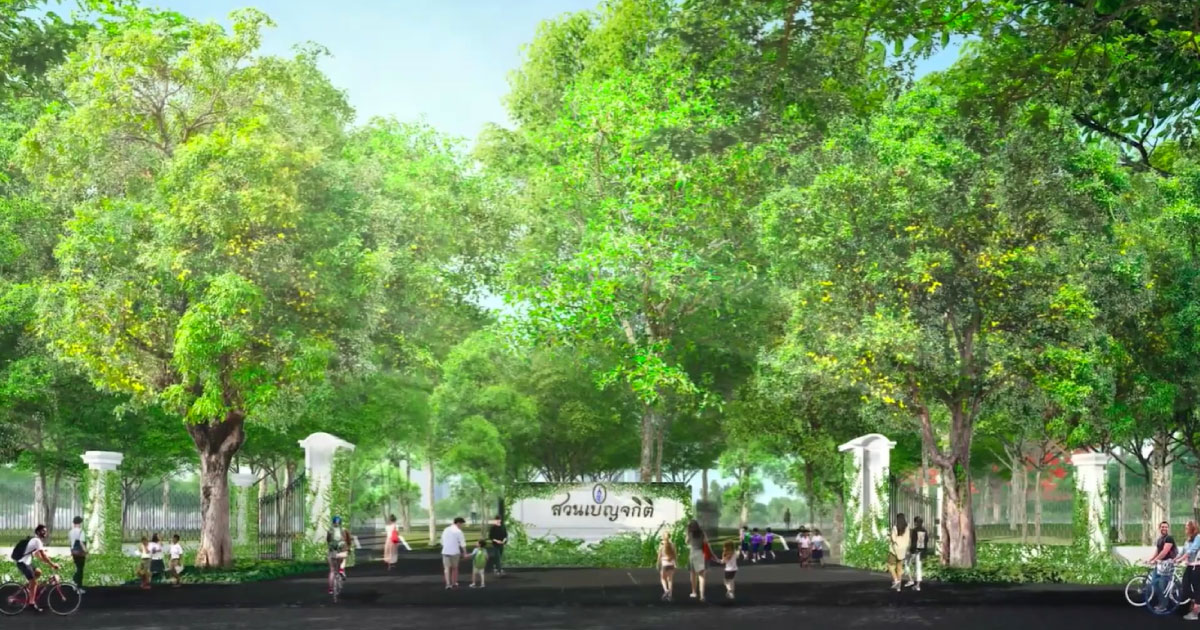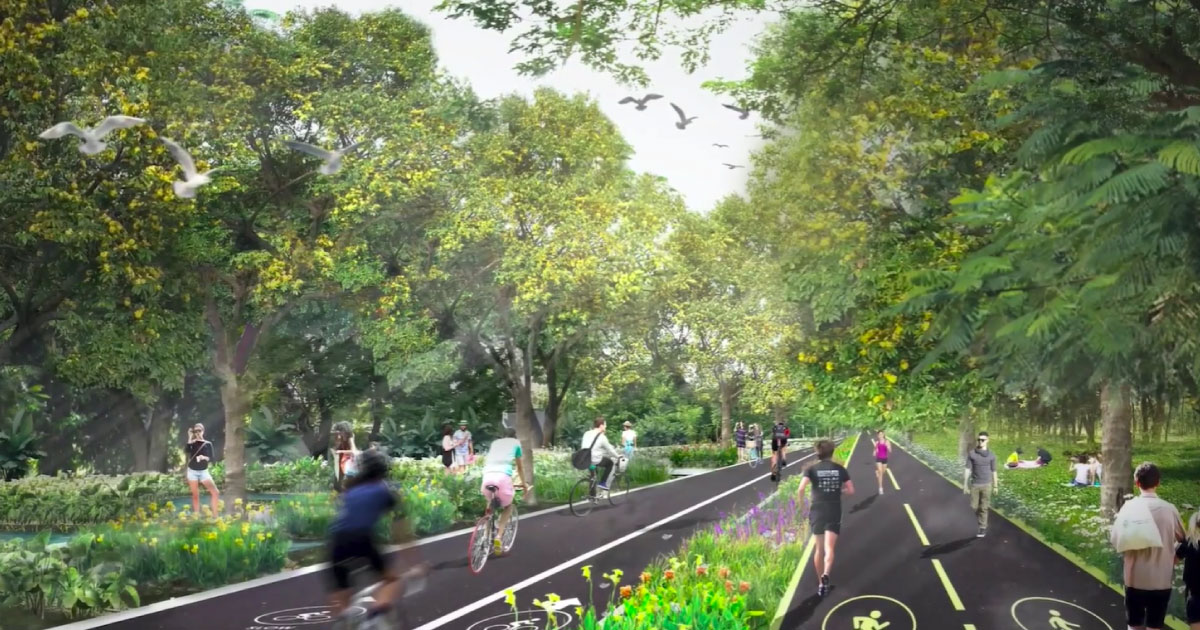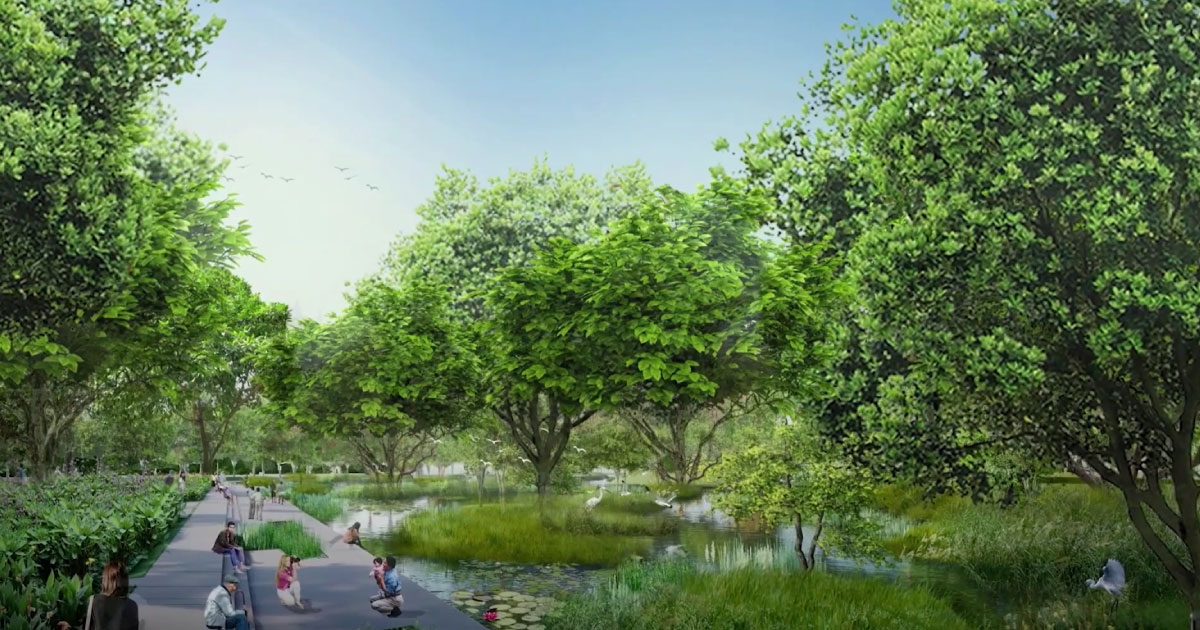 The urban forest project will provide a new ecosystem that supports the quality of life in the city. It's designed to give rise to a biological community that depends on an intricate network of water channels, which in turn is crucial to the growth of trees and shrubbery and habitats for many animal species.
Like a super absorbent sponge, the park's unpaved grounds are capable of soaking up in excess of 128,000 cubic meters of storm water during the rainy season. Plus, it doubles as a treatment plant that produces as much as 1,600 cubic meters of treated water per day. The existing trees, 1,733 in all, have been preserved. To create a pristine forest landscape, they plan on adding a variety of native tree species, among them Lumpae (Sonneratia caseolaris), Lumpoon (Sonneratia ovate), Kheelek (Senna siamea), Sadao (Neem), Bodhi or sacred figs (Ficus religiosa), Banyan trees, Yangna (Dipterocarpus alatus), and Takhian (Hopea odorata).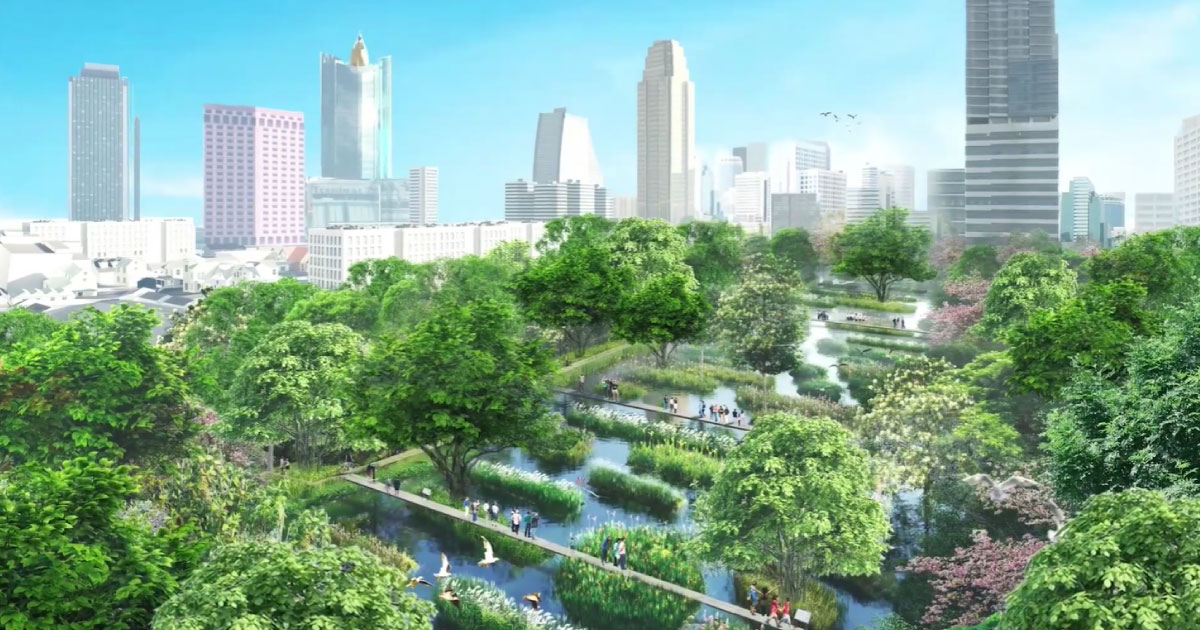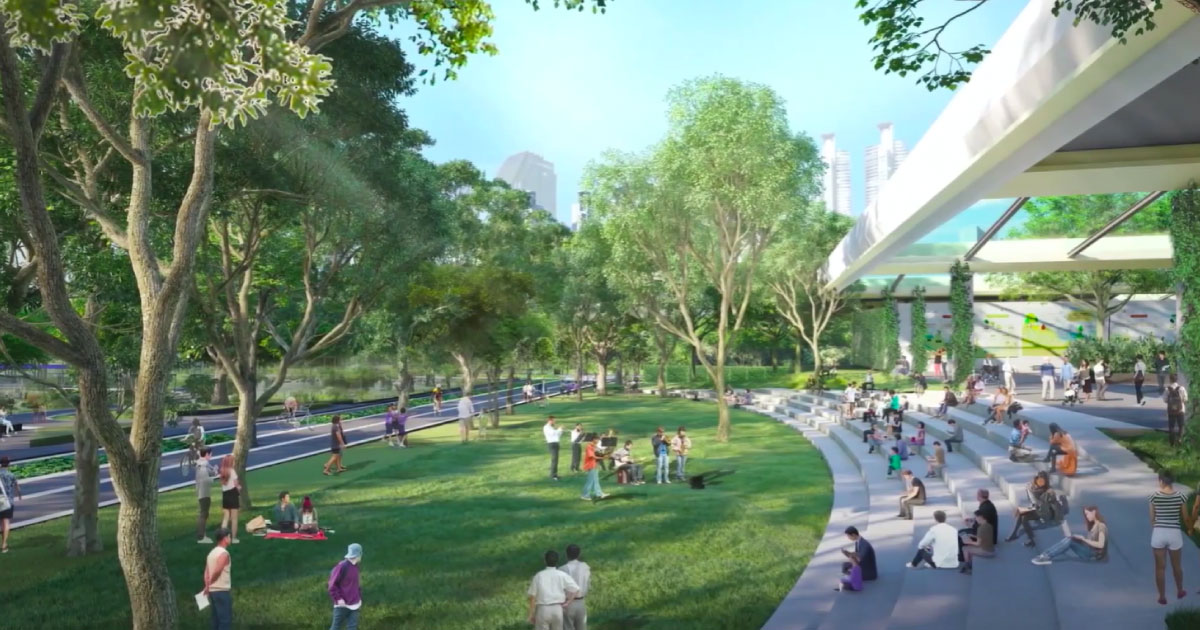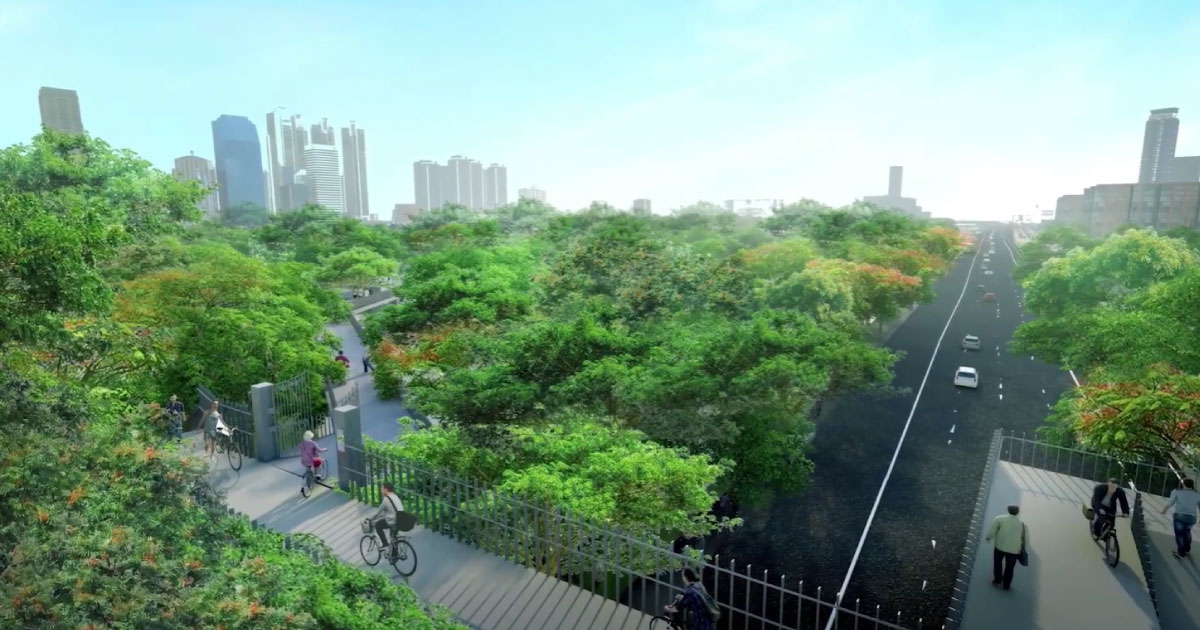 That's not all. Currently plans are afoot to connect Benjakitti Forest Park with a trade show pavilion and three nearby museums; namely the old tobacco factory building, an urban forest life museum, and a museum in honor of Her Majesty Queen Sirikit the Queen Mother. There will also be demonstration rice paddy fields for kids, plus bike trails and a skywalk system connecting to Lumpini Park, a landmark public green space in Pathumwan District.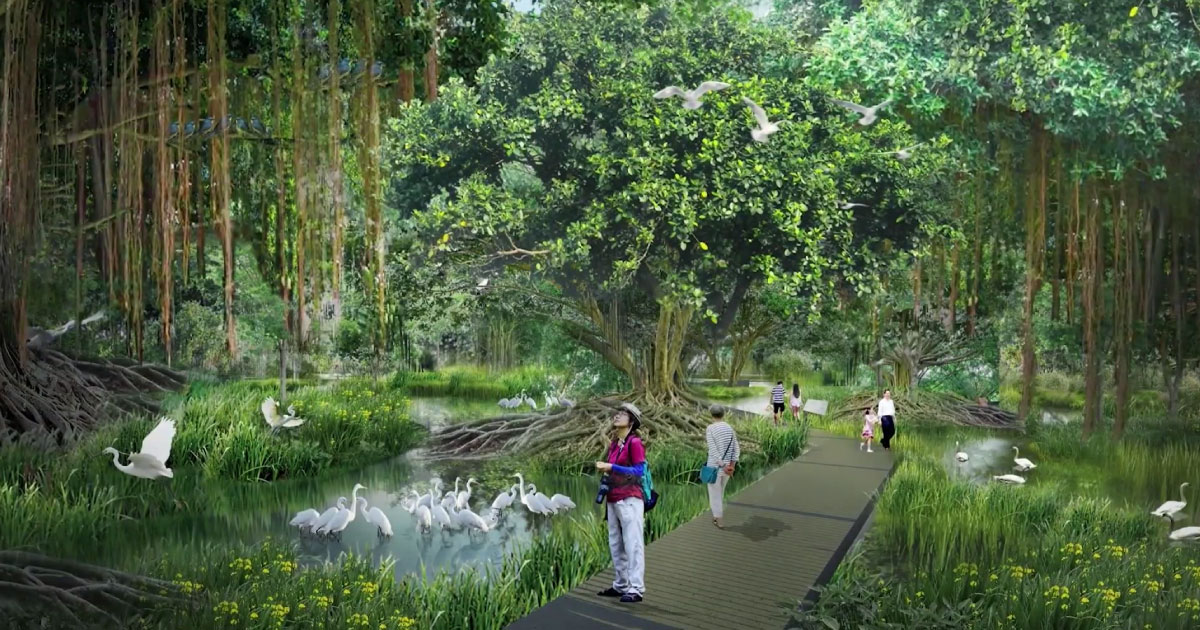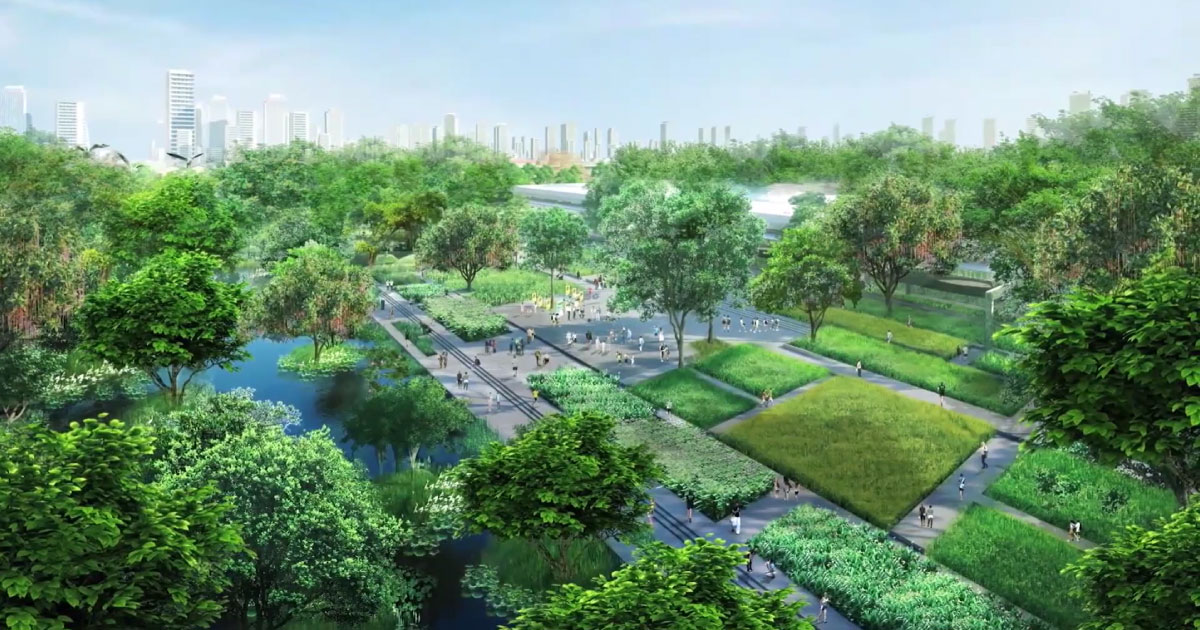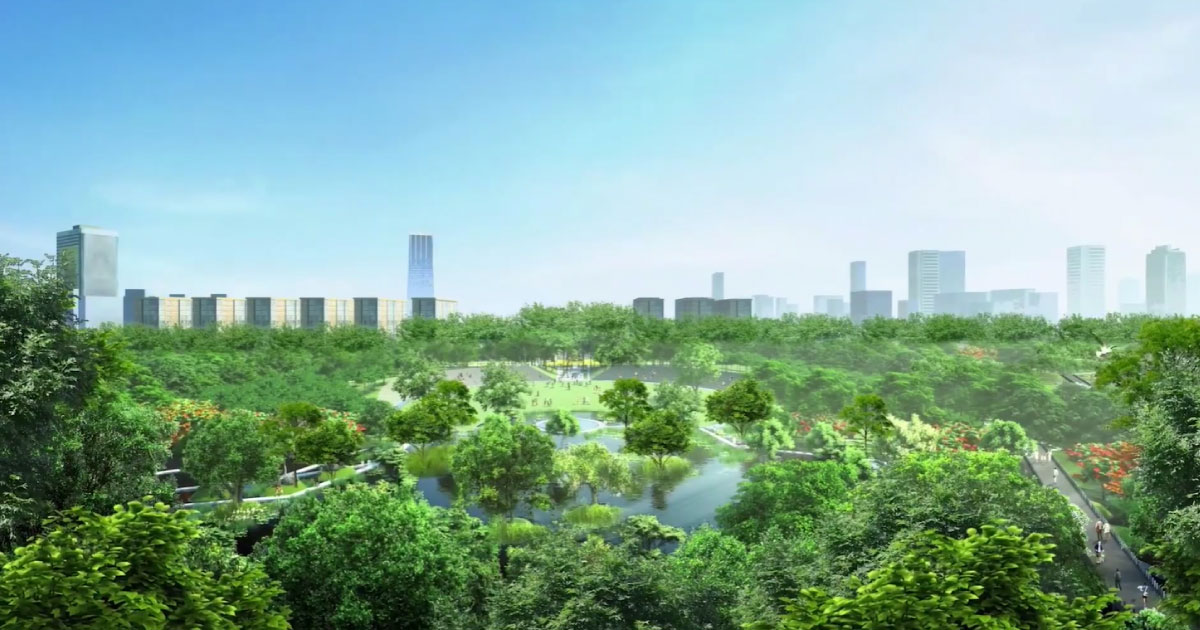 The forest park project will bring benefits to not only the city and its people, but also healthy habitats for many animals. It provides temporary refuge to migratory bird species, a place for physical activity, and room for our children to spend more time outdoors. Most importantly, it removes pollutants and gives us clean air to breathe.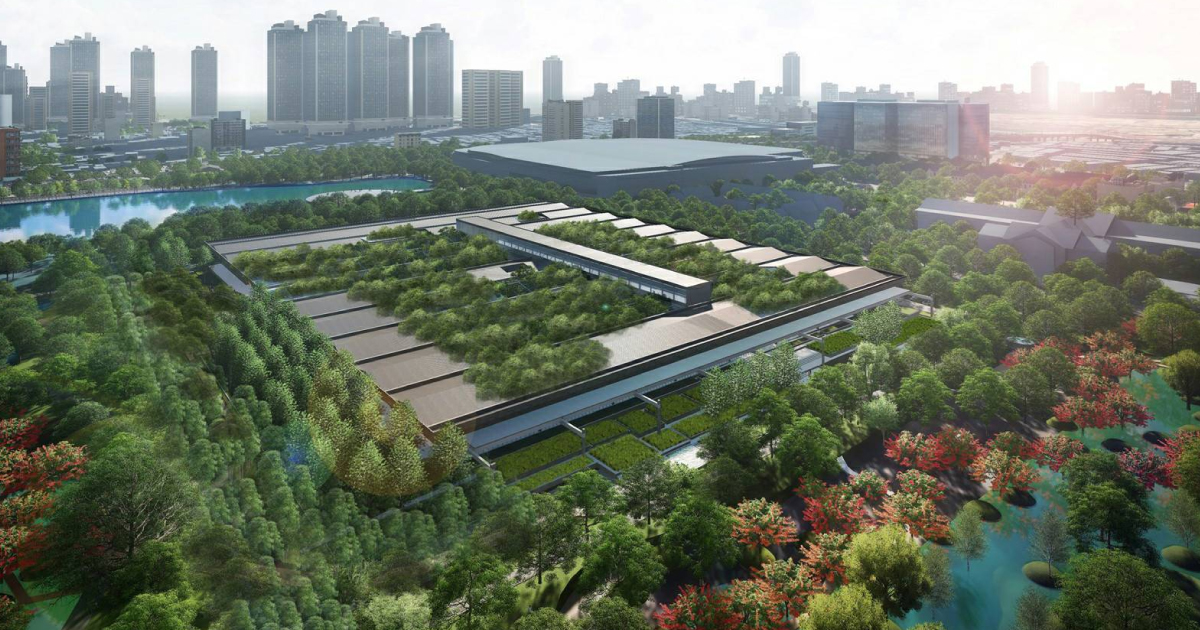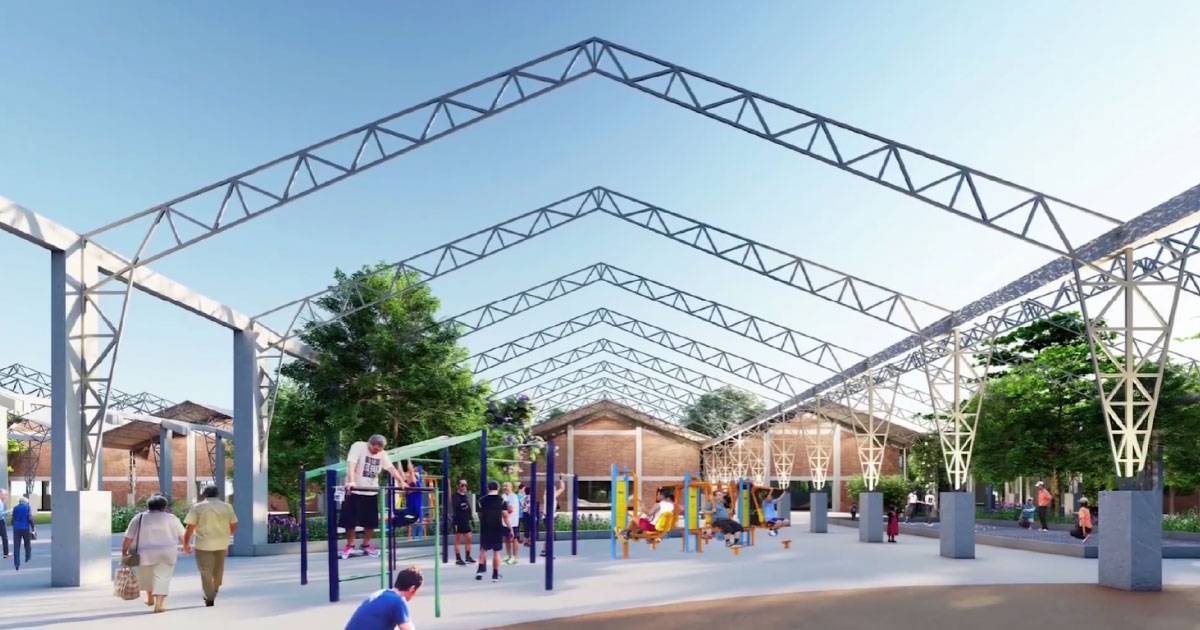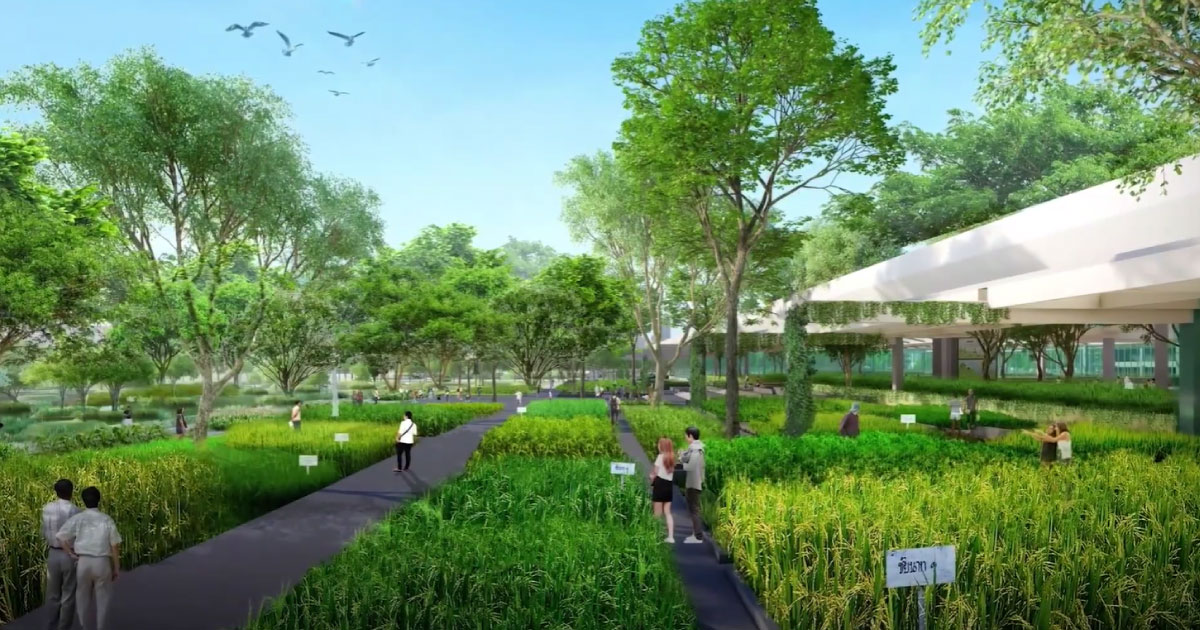 Benjakitti Forest Park will be open to the public in phases, the first of which is scheduled for the 12th of August this year. Access to the entire project will open around February 2022.
Source: Facebook / Army PR Center
https://www.facebook.com/armyprcenter/videos/1302628316766472/
https://www.greennetworkthailand.com/สวนป่า-เบญจกิติ/

Images: Facebook / Army PR Center