More than 19 years of event planning experience have prepared us at Baanlaesuan Magazine Group for the job of hosting the best home and garden fair in Thailand and the ASEAN region. "Real Life Galleria" is the theme of the 2019 Edition of Baanlaesuan Fair Select, which is now in its second year. The exhibition is brought to you by room Magazine. Look for room Showcase at the fair for imaginative designs and inspiration. Experience the excitement of modern design that comes with every showroom on display during the five-day event. Good design inspires the admiration of everyone, and it's one that answers your specific lifestyle needs. For the 2019 Edition of Baalaesuan Fair Select, Room Magazine proudly presents a collection of masterpieces by some of Thailand's distinguished designers.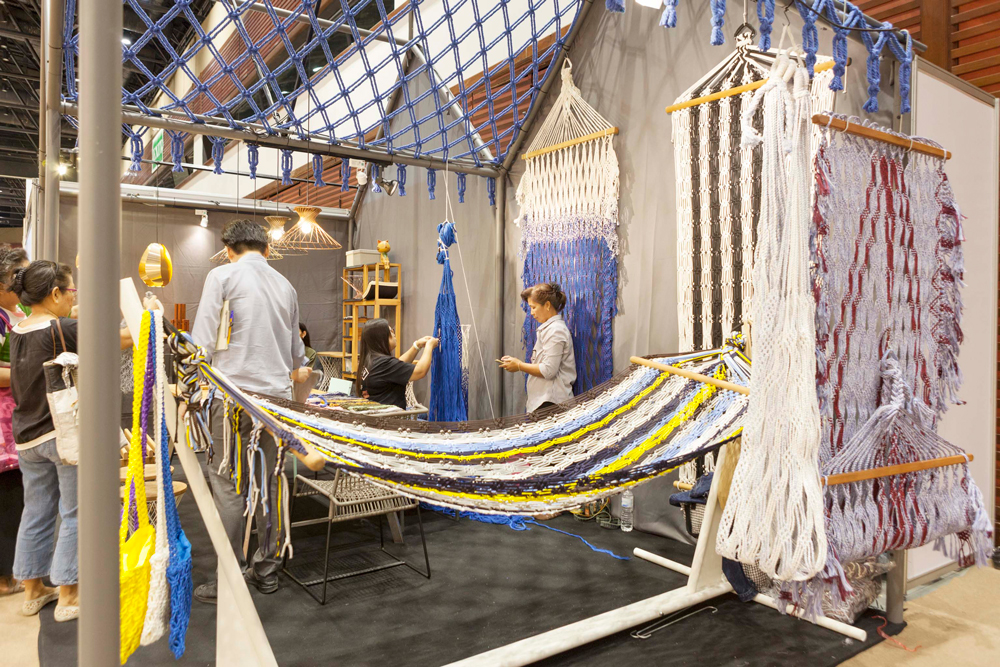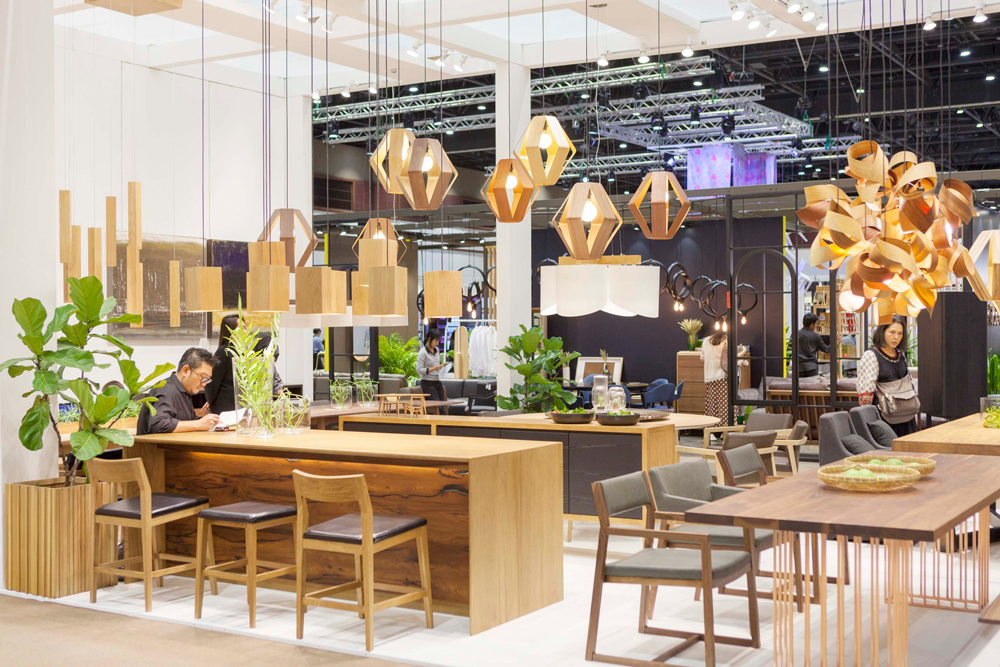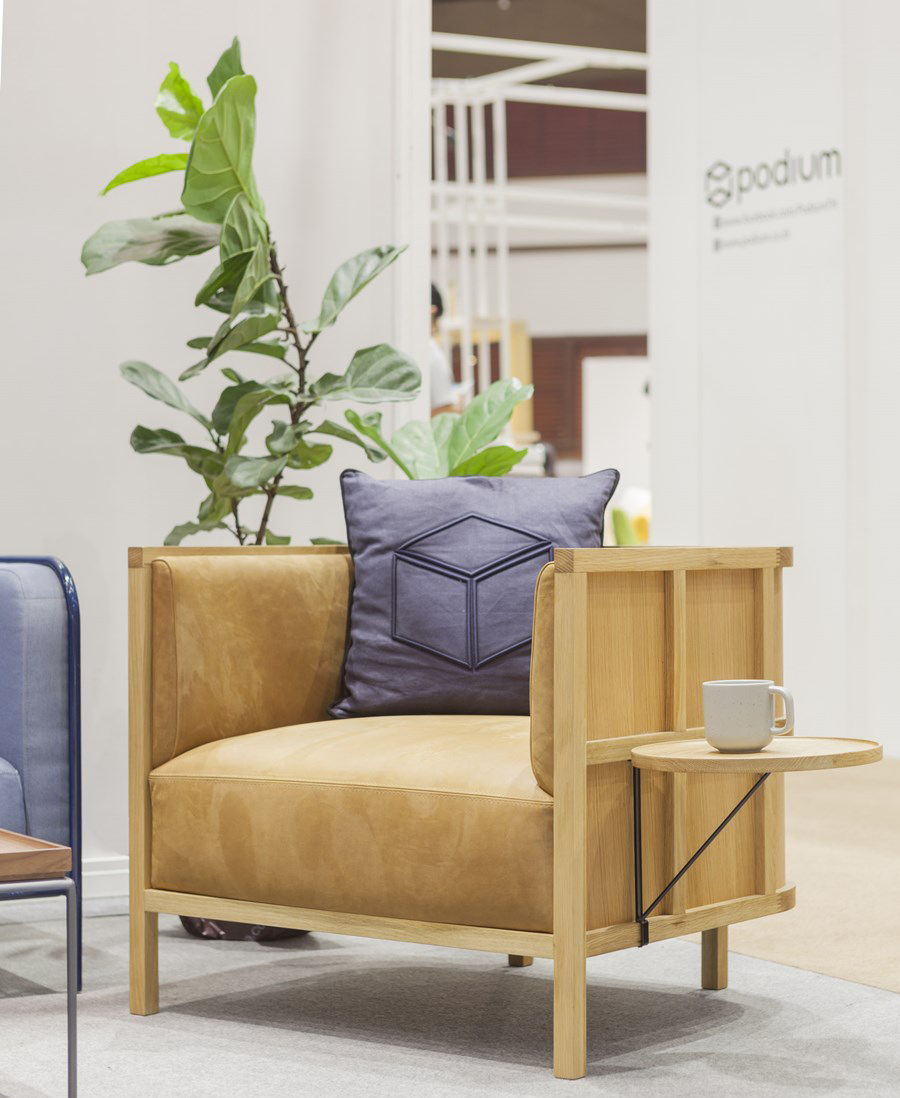 If you are handicraft lovers, there's a special zone for that. Look for My Craft Zone at the fair for new ideas and inspiration for your next project. Whilst there, drop into The Book House to browse and shop new books and other bestsellers on the topics of home and garden. For those who are enthusiastic about small garden ideas, Baanlaesuan Pocket Garden offers a wonderful richness of small garden ideas. Just a reminder, the home and garden fair is happening from 20 to 24 February 2019 at the Queen Sirikit National Convention Center.
The floor plan, 2019 Baanlaesuan Fair Select (Click here)
Entrance to the Galleria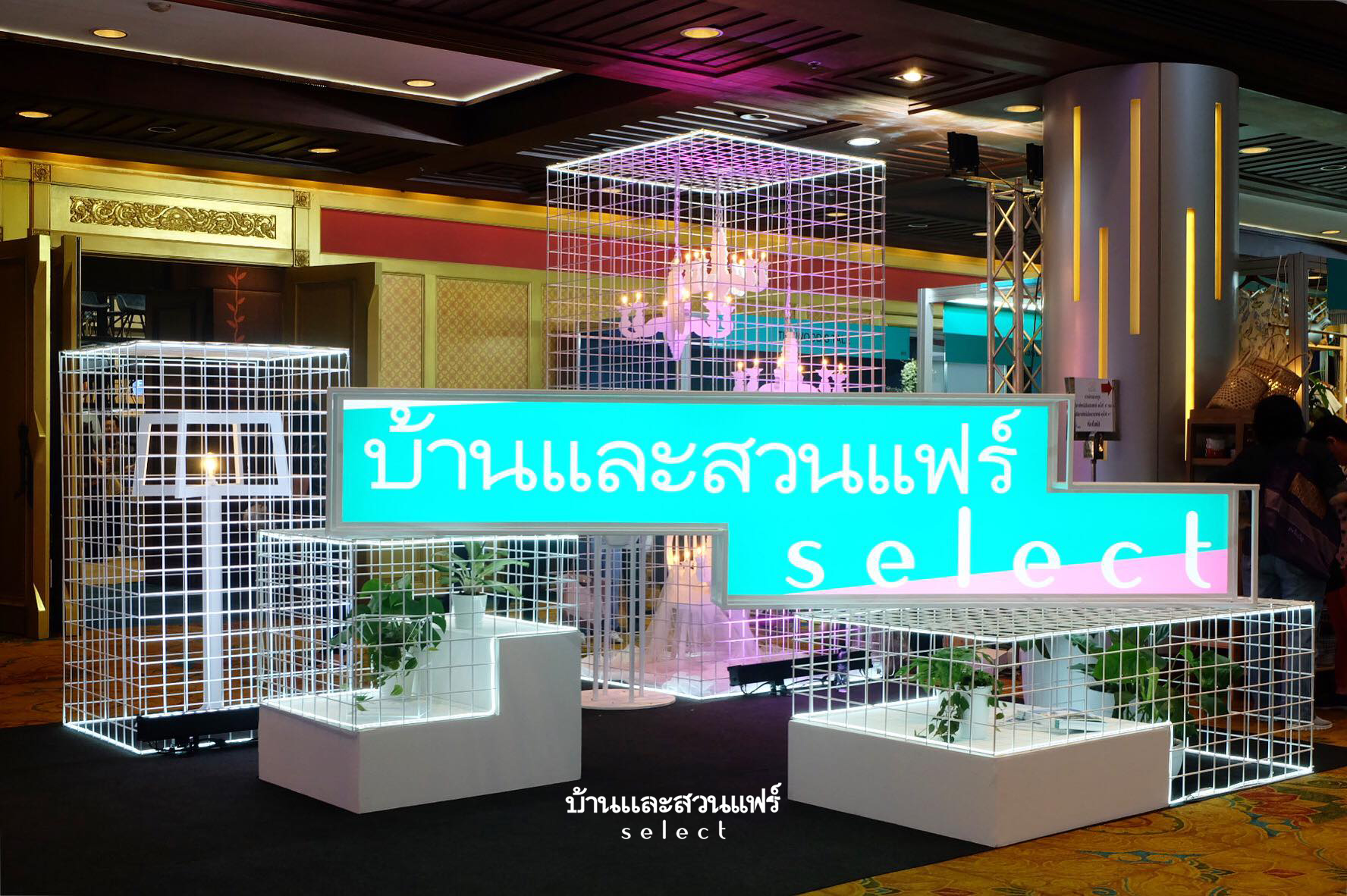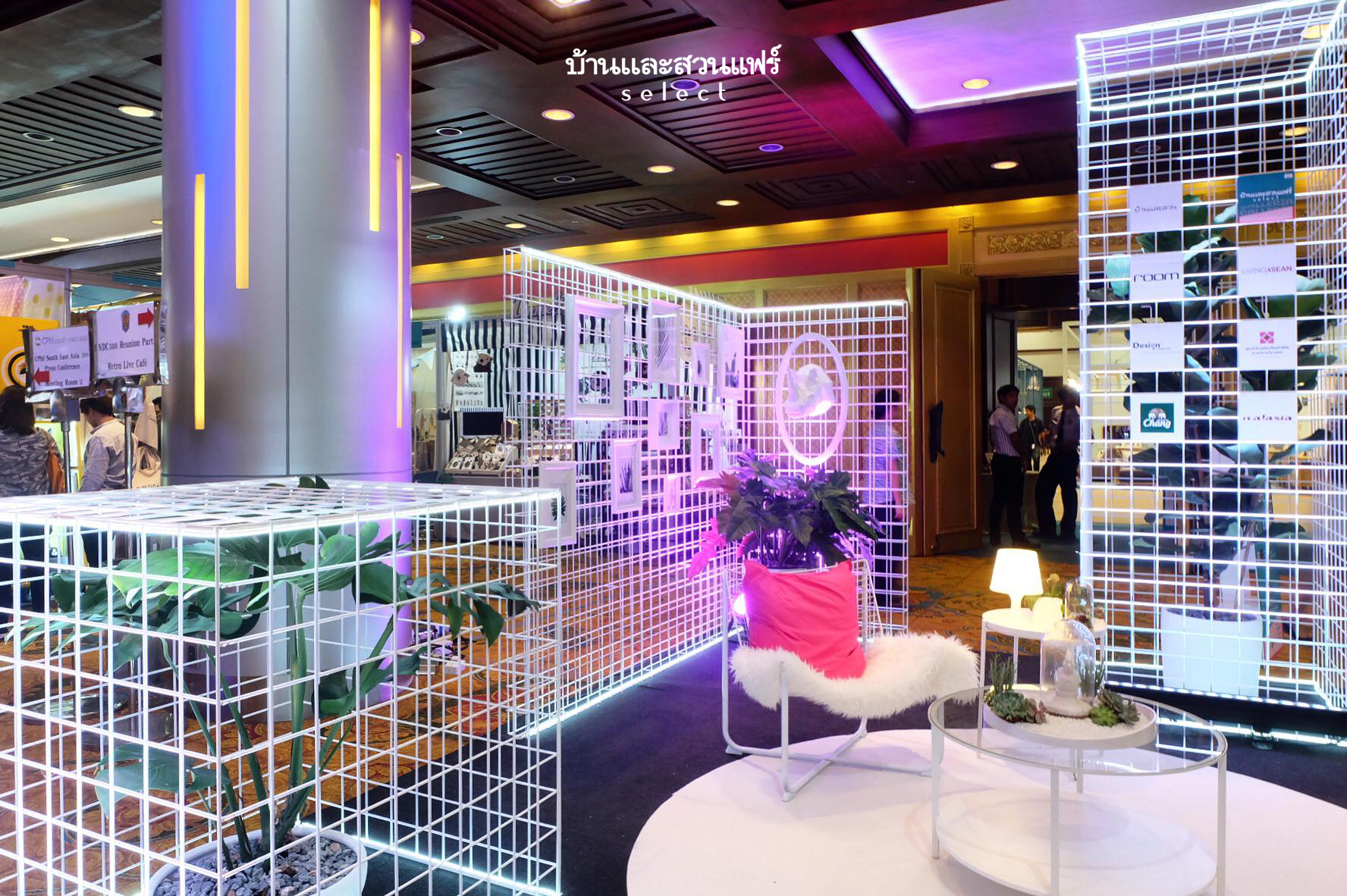 To create an inviting atmosphere, the entryway to the Galleria is decorated showroom style. Simple, clean designs paired with perforate metal patterns give handy hints about furniture, home goods and decorating ideas. The paint color, the furniture, the lighting combines to make the area awesome. Drop by for a photo opportunity. There's something good in every show.
room Magazine Showcase
Real Life Galleria: The Secret of Showroom Making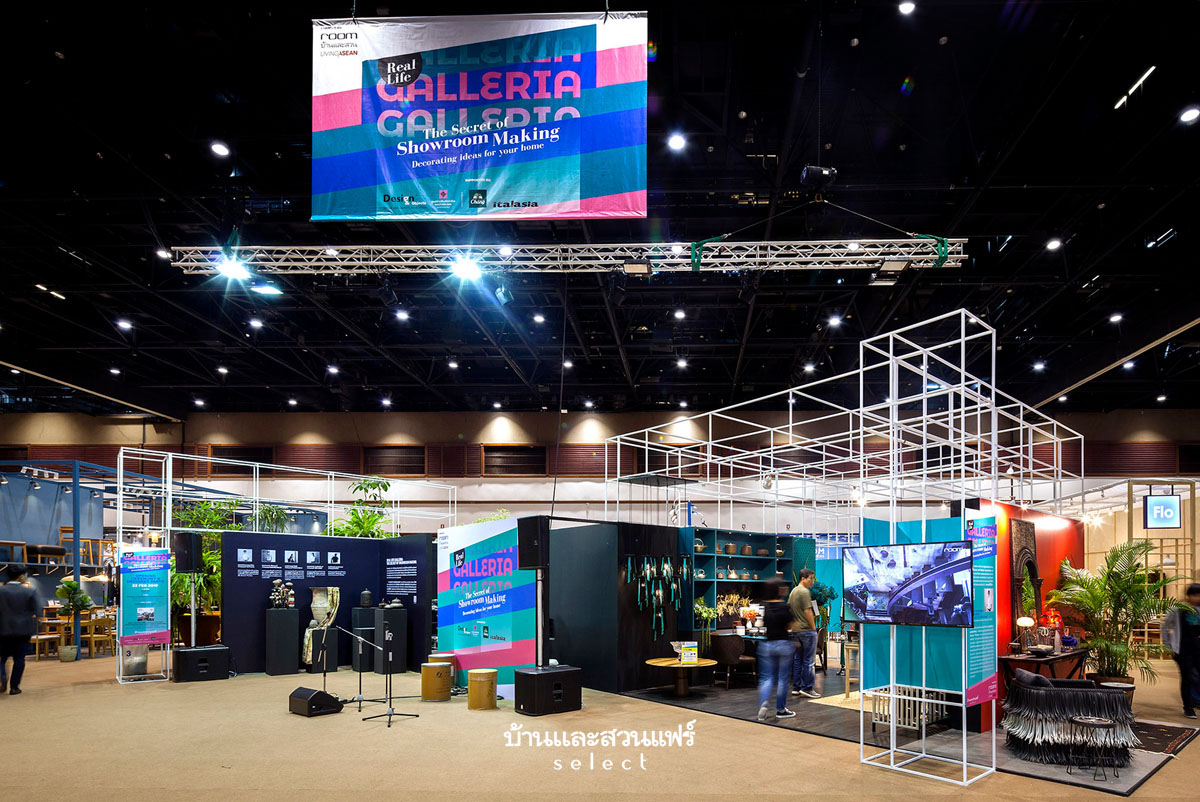 Real Life Galleria is a show about design masterpieces by some of the country's top-notch designers. Organized on theme of "The Secret of Showroom Making", the exhibition provides a conducive atmosphere for learning and exploring design possibilities. It's the product of a collaboration between the Baanlaesuan Magazine Group and the Design and Objects Association. The 2019 Edition of Baanlaesuan Fair Select proudly presents five masterpieces by five leading homegrown designers. They include Suwan Kongkunthien, M. L. Pavinee Santisiri, Amornthep Kachanont, Jirapan Tokhiri, and Rangsan Narathasajan. Together, they let us in on their secrets in "giving a home the look and feel of a living art gallery". Over time, our curators have worked jointly with diligent care and effort to choose five designs that answer different lifestyle needs. Not only are the showpieces fully functioning as expected, but they are awesome in ways that bespeak their unique style.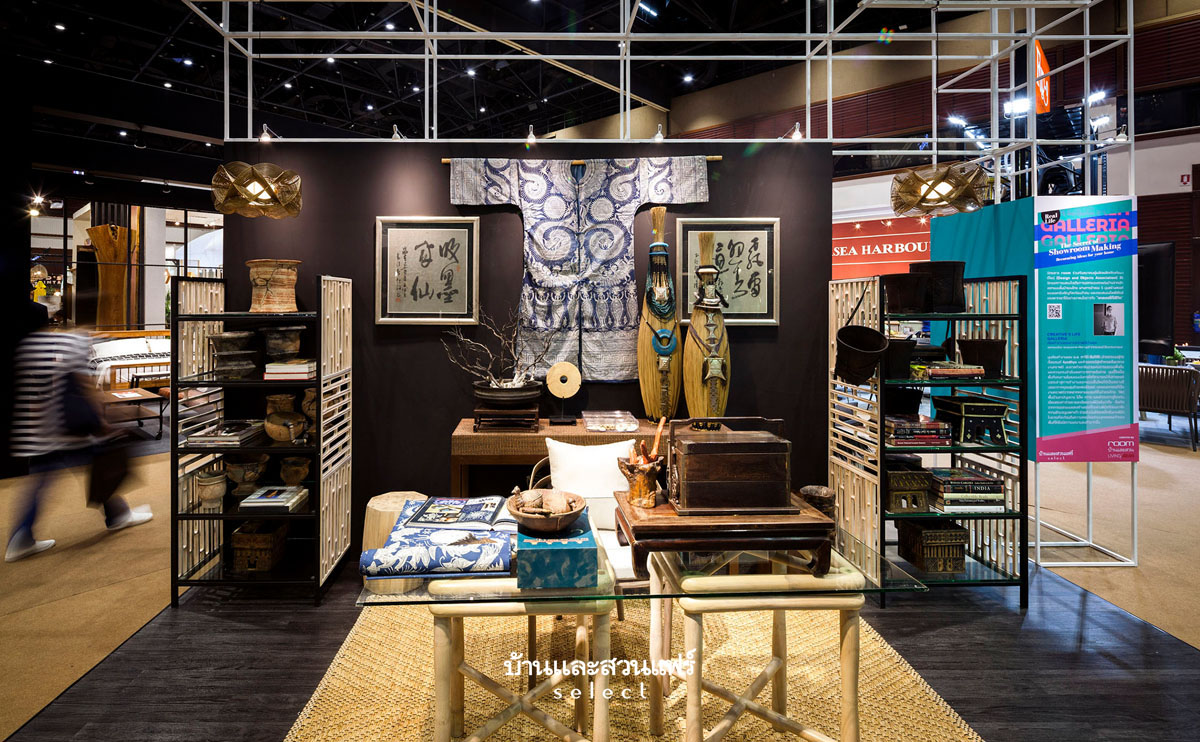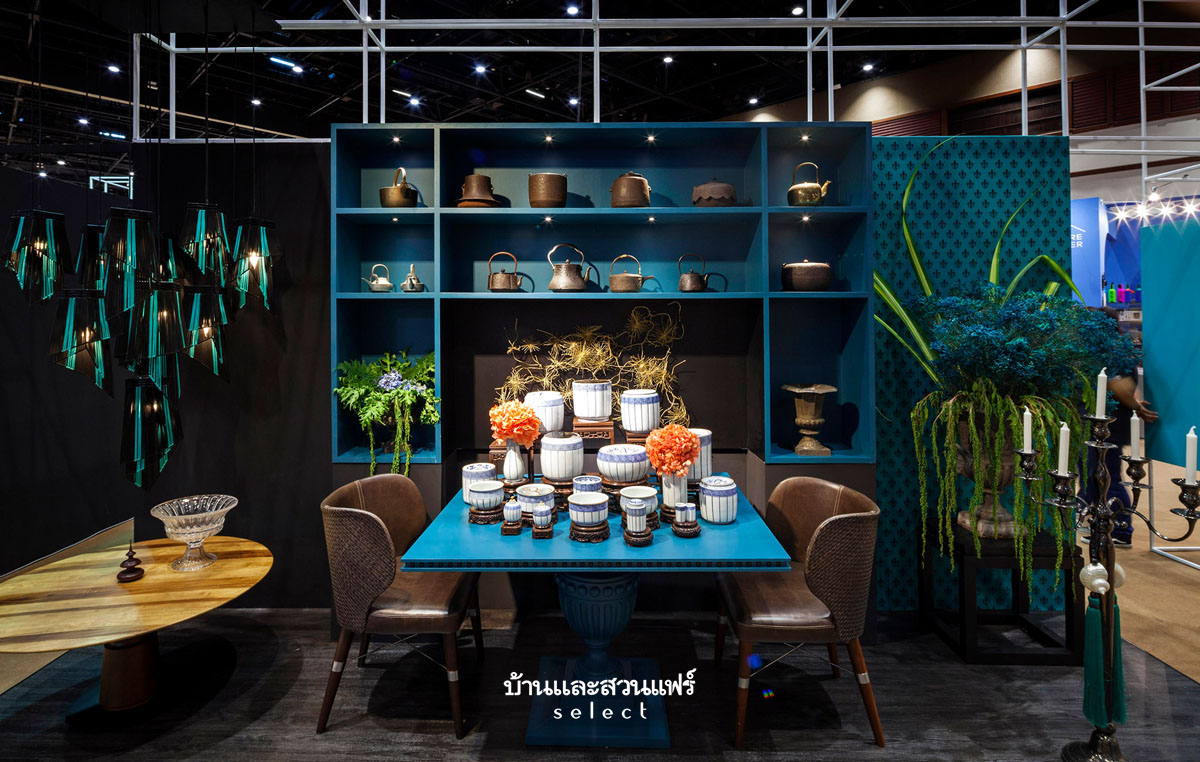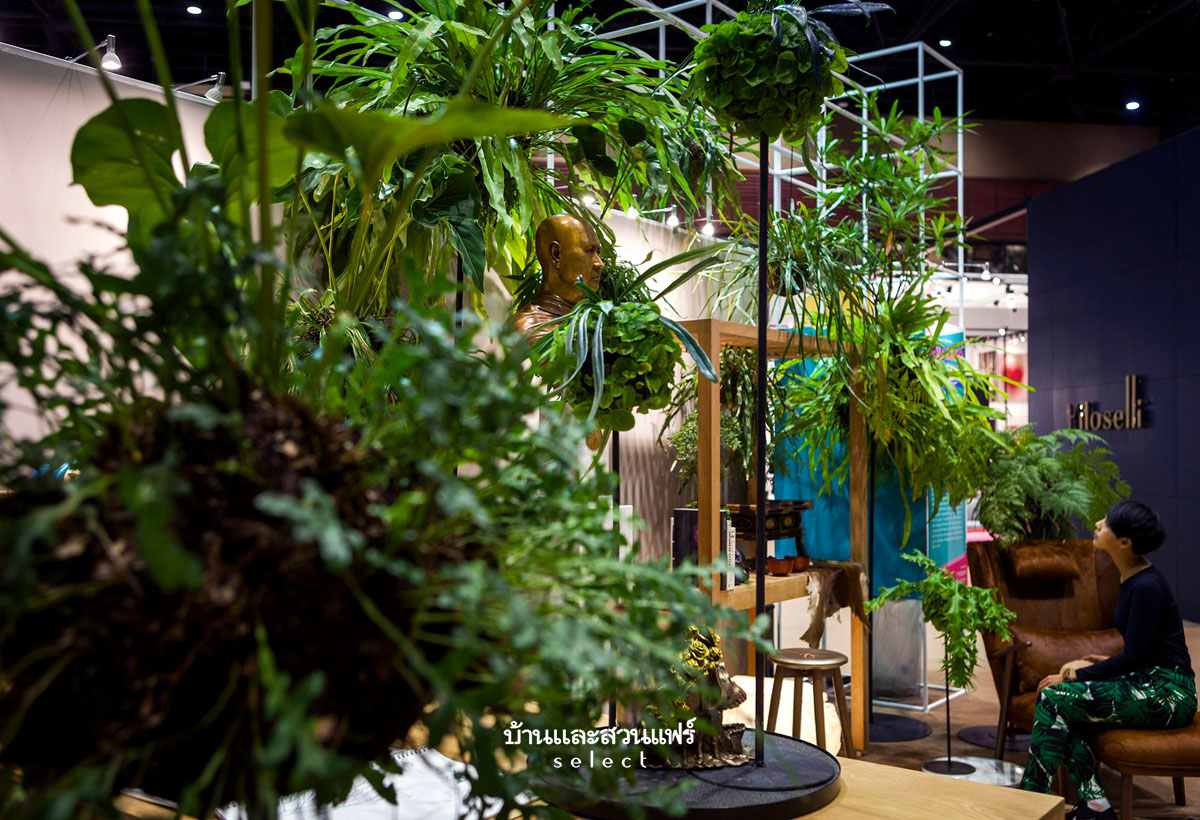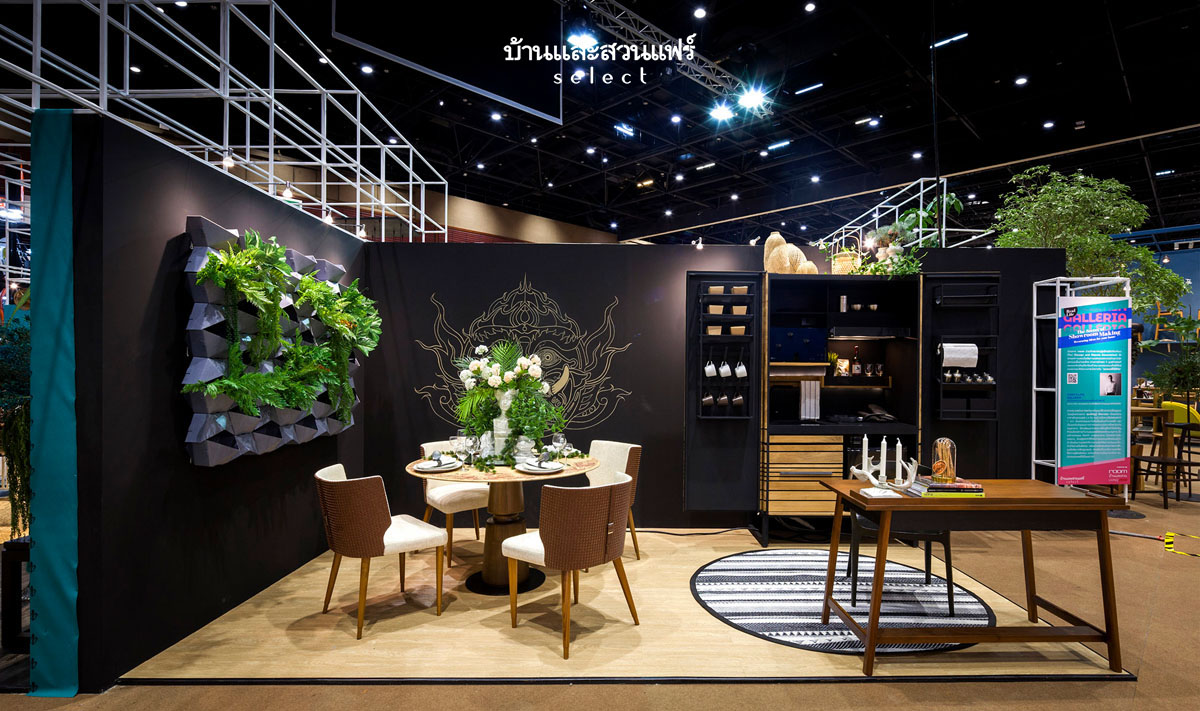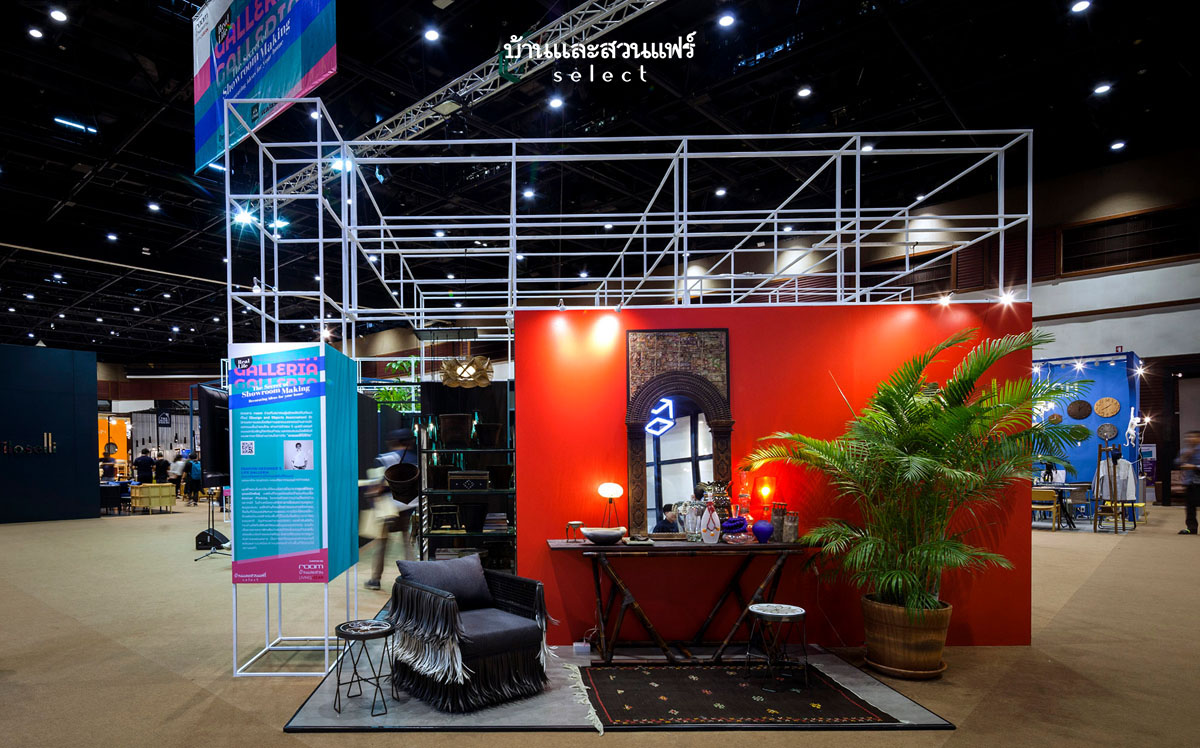 The Book House at 2019 Baanlaesuan Fair Select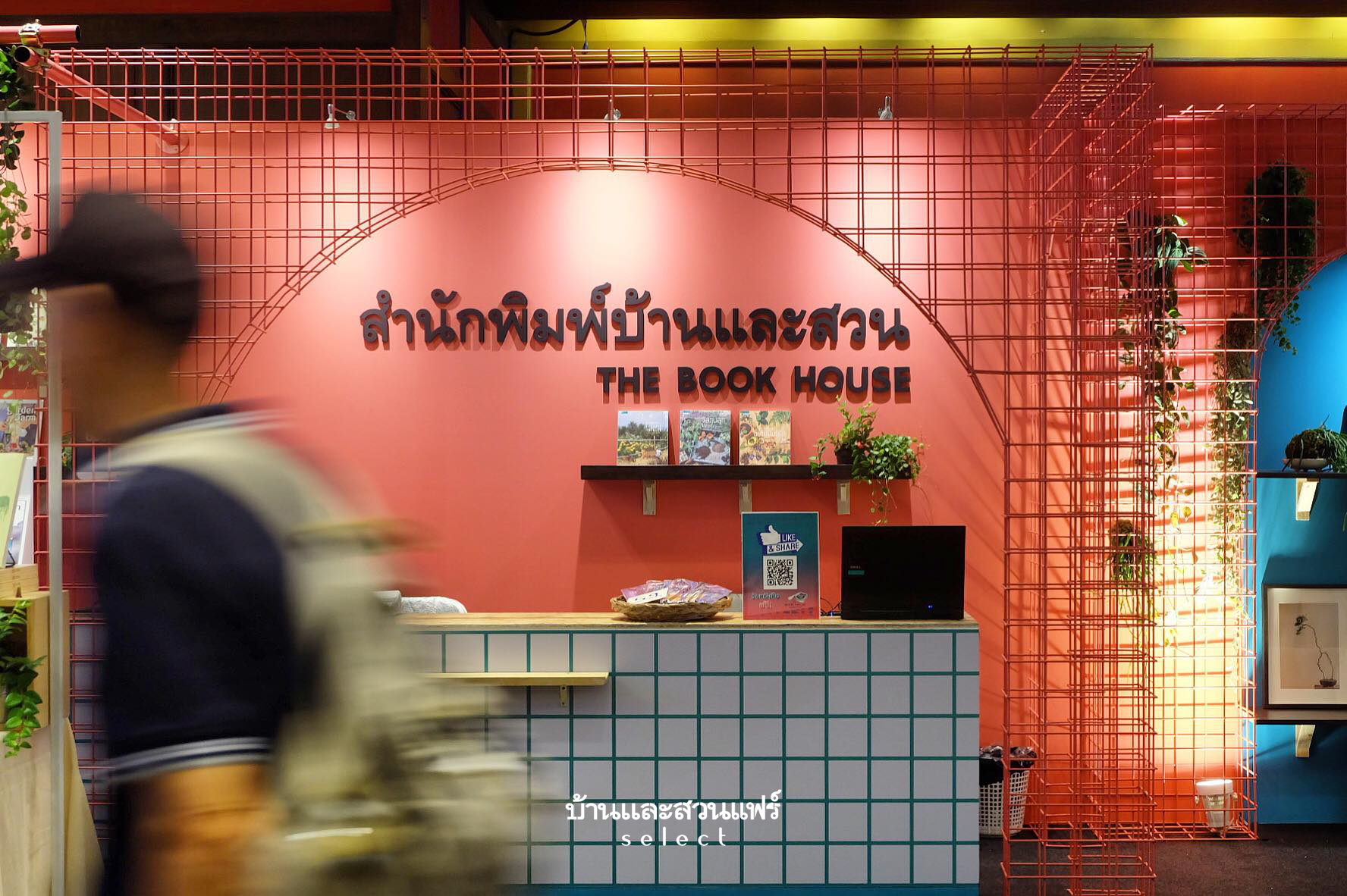 Real Life Galleria is also the theme of this exhibition booth. The relationship between color and texture in the room is defined by a gridiron design that sits atop a series of archways painted contrasting shades of red and green. Where appropriate, small green plants thrive from hanging containers creating a welcoming atmosphere. It's designed to be an ideal place to browse, read and shop books specially screened and chosen by a team of editors at Baanlaesuan Printing.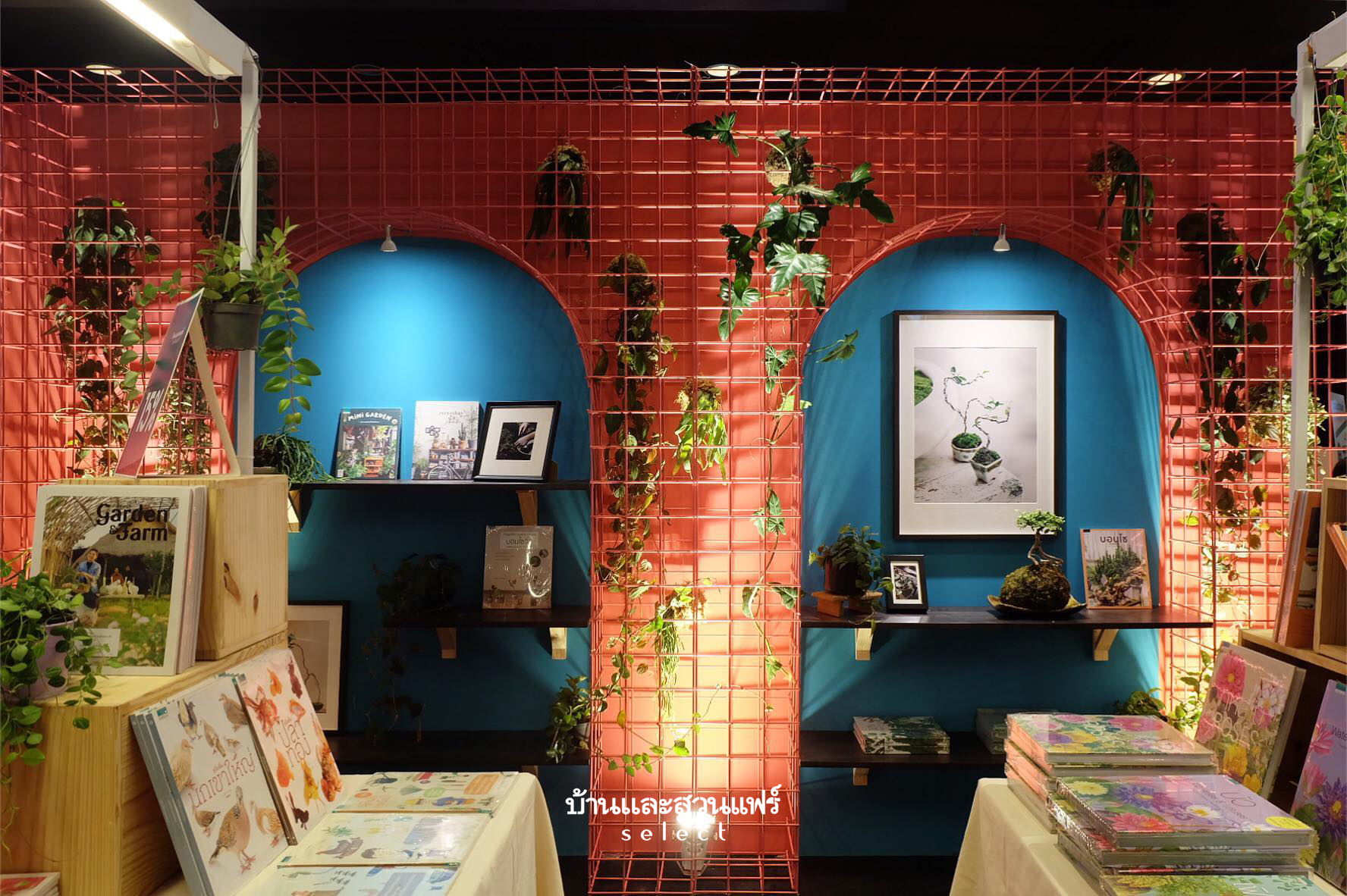 Special Promotions! Buy books from Baanlaesuan Printing on this occasion only and get:

* 15% discounts when you buy 1 to 3 books.
* 20% discounts when you buy 4 books.
The Book House and Chang Green Oasis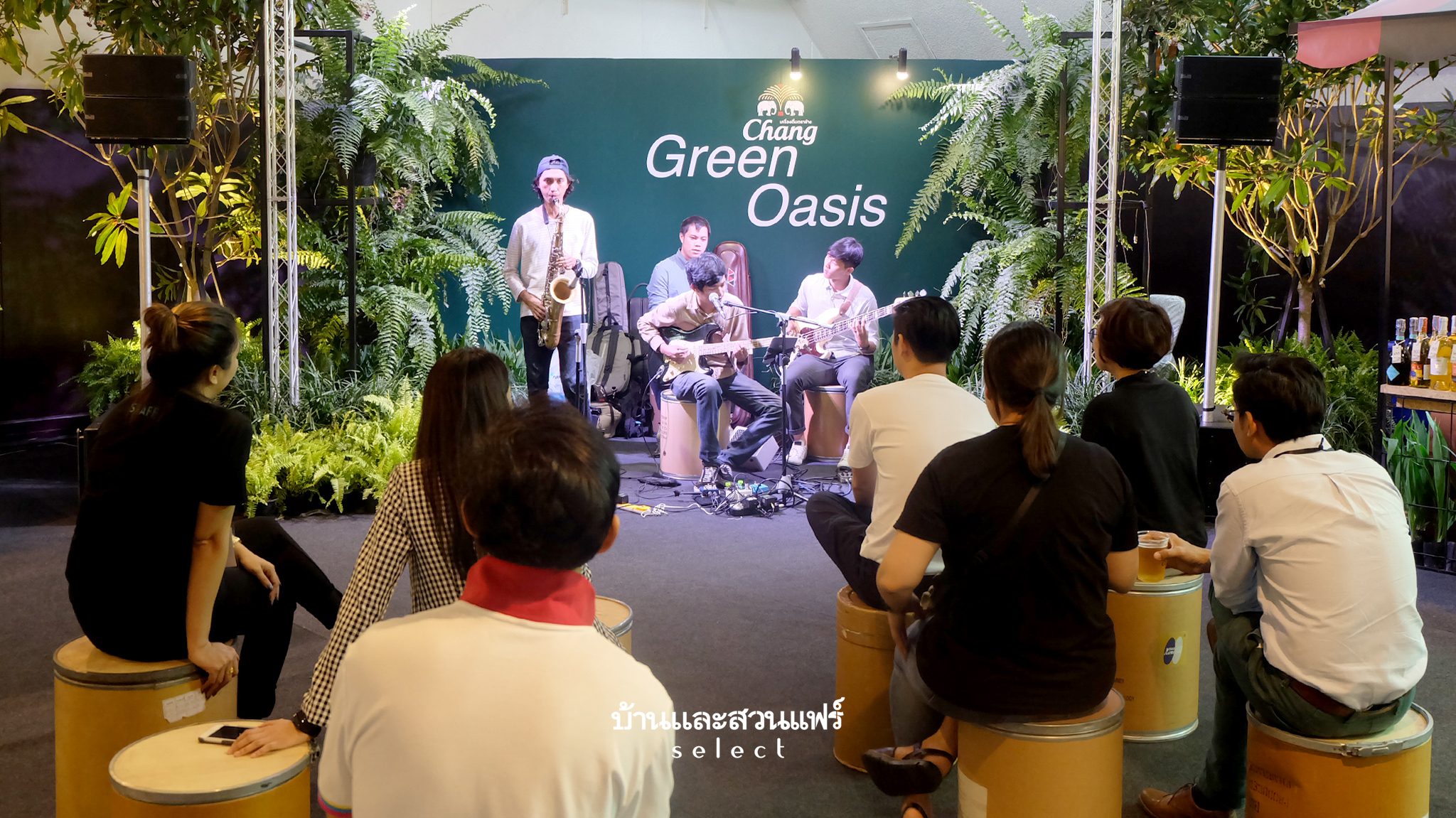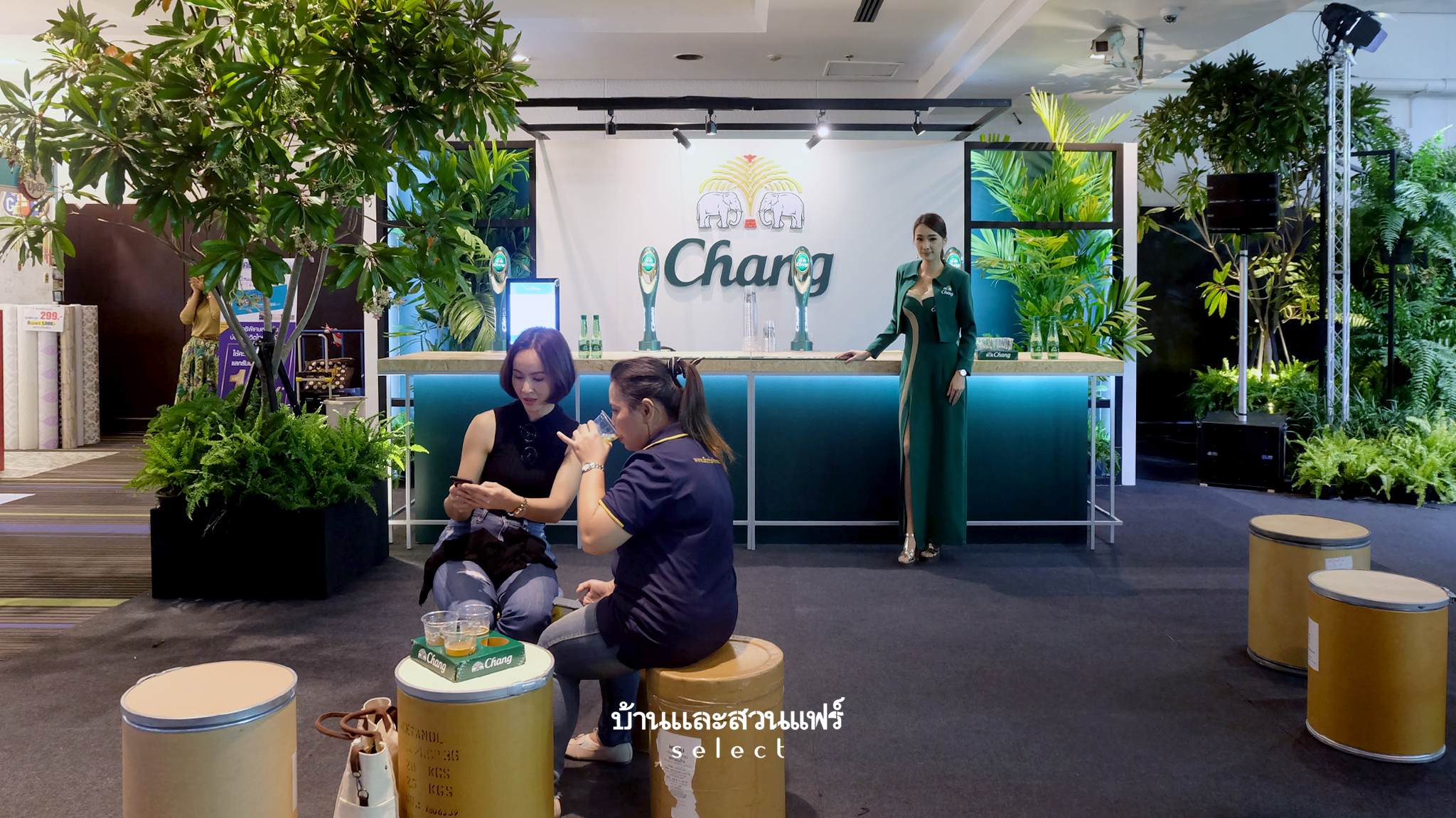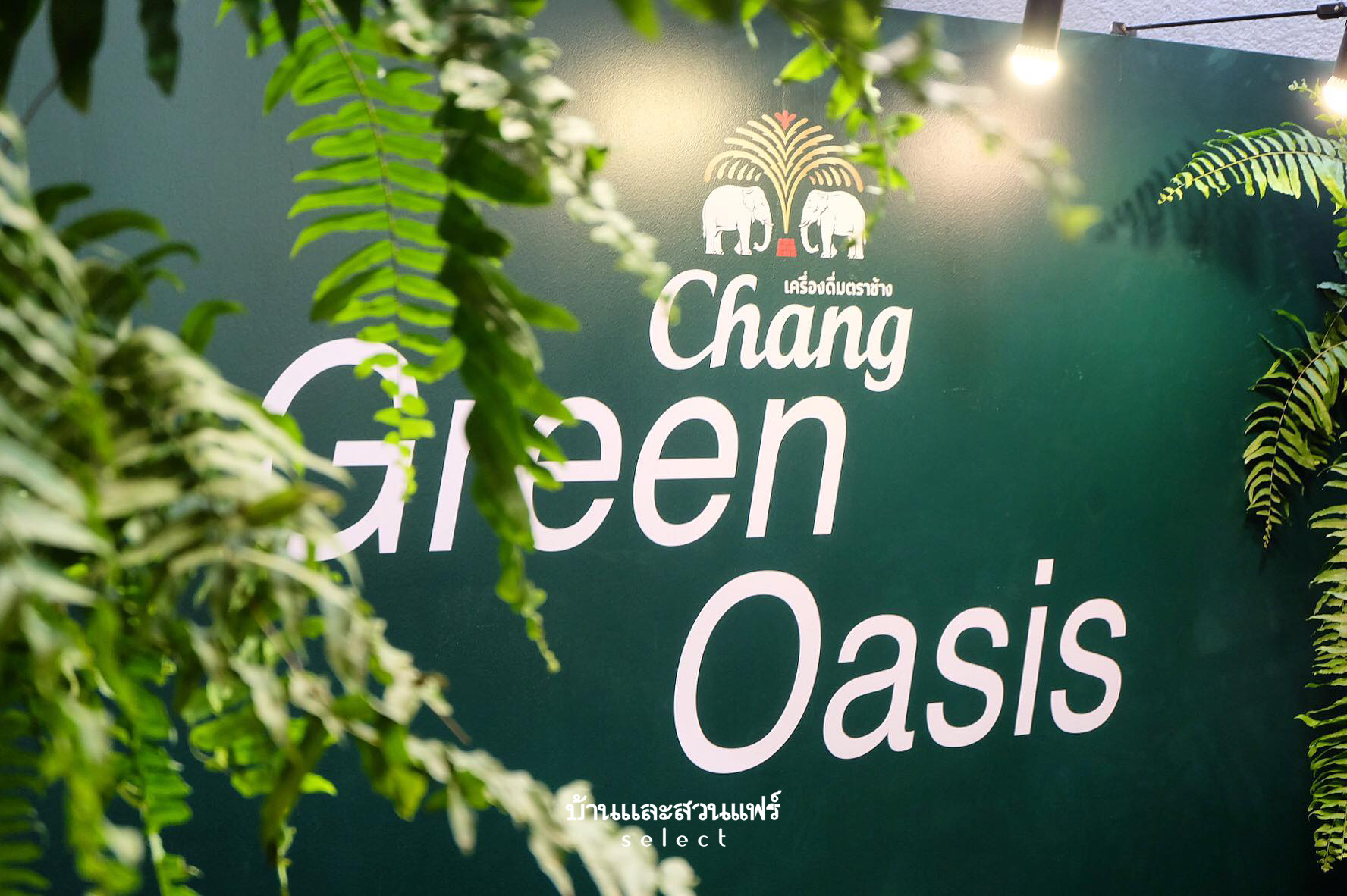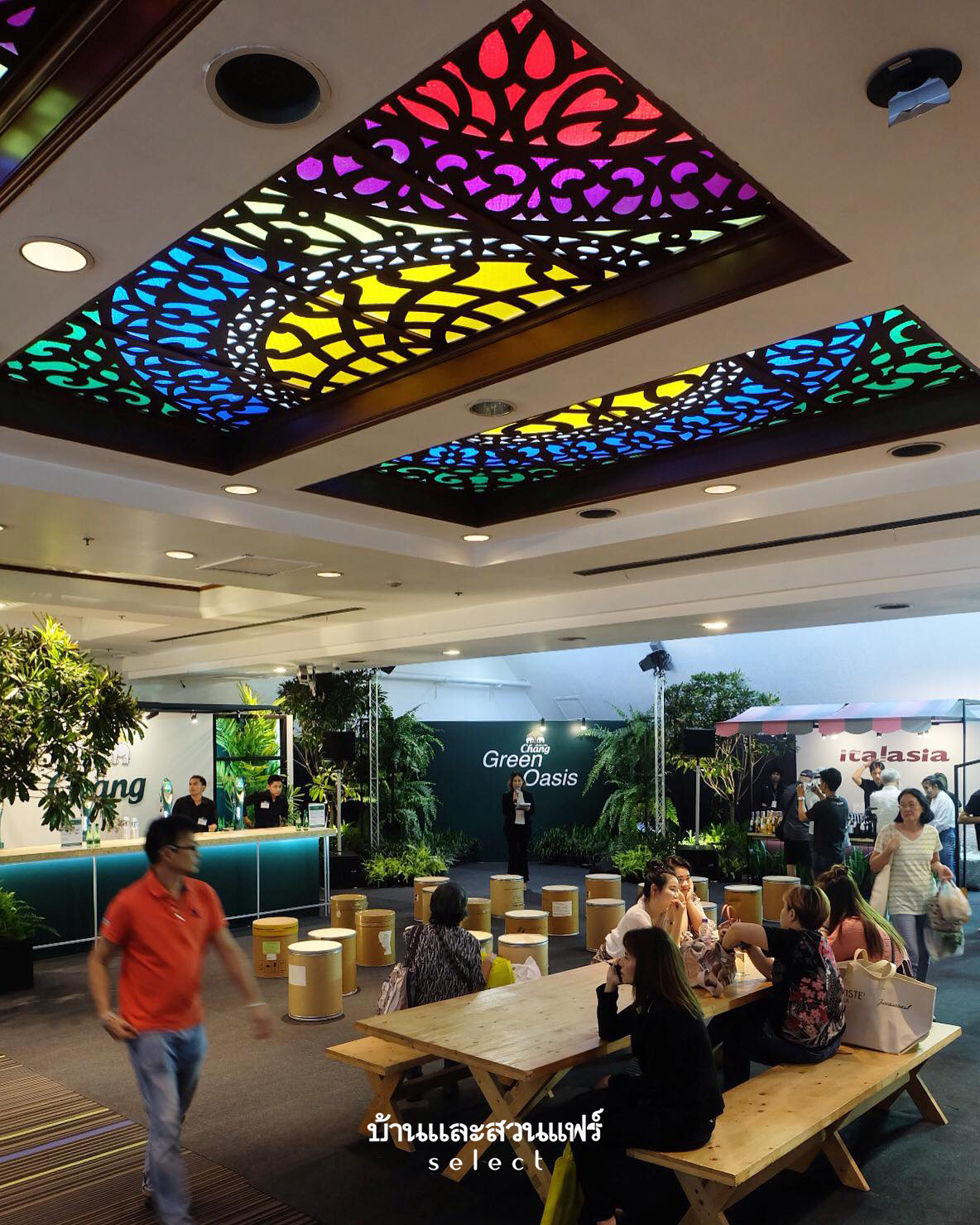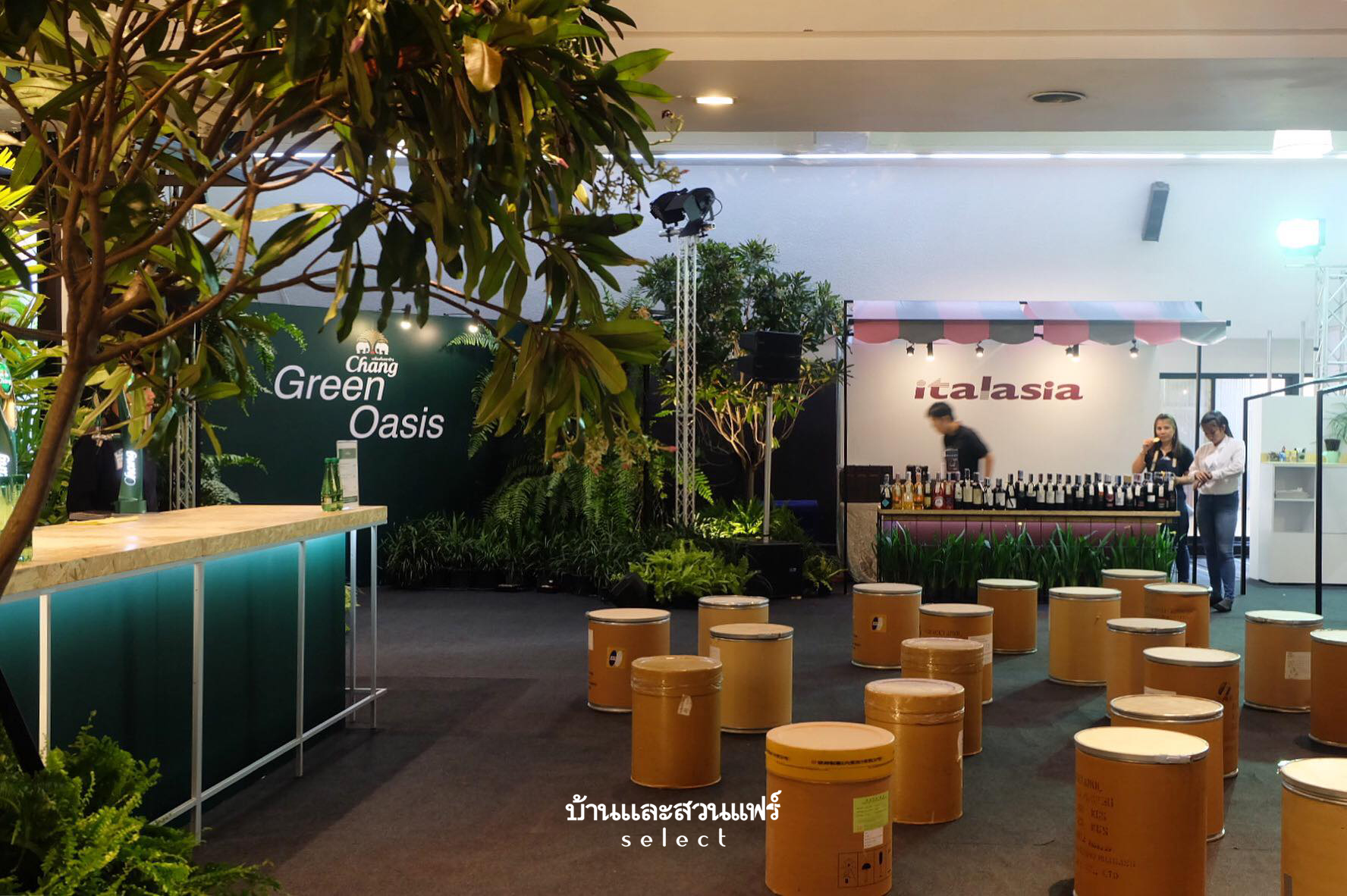 Relax Zone for Garden Lovers
The Relax Zone is a stress free area for garden lovers. It's pleasing to the mind to be able to sit down and do some reading after a long walk. And if you think it's time to grab a bite to eat, there's a very nice café for that. Plenty of food and drinks to enjoy in a relaxing environment! It's also a center for home decorating demonstrations and workshops for those who are interested. Decorated urban café style in a garden setting, the Relax Zone makes a visit enjoyable thanks to live music courtesy of Chang brands.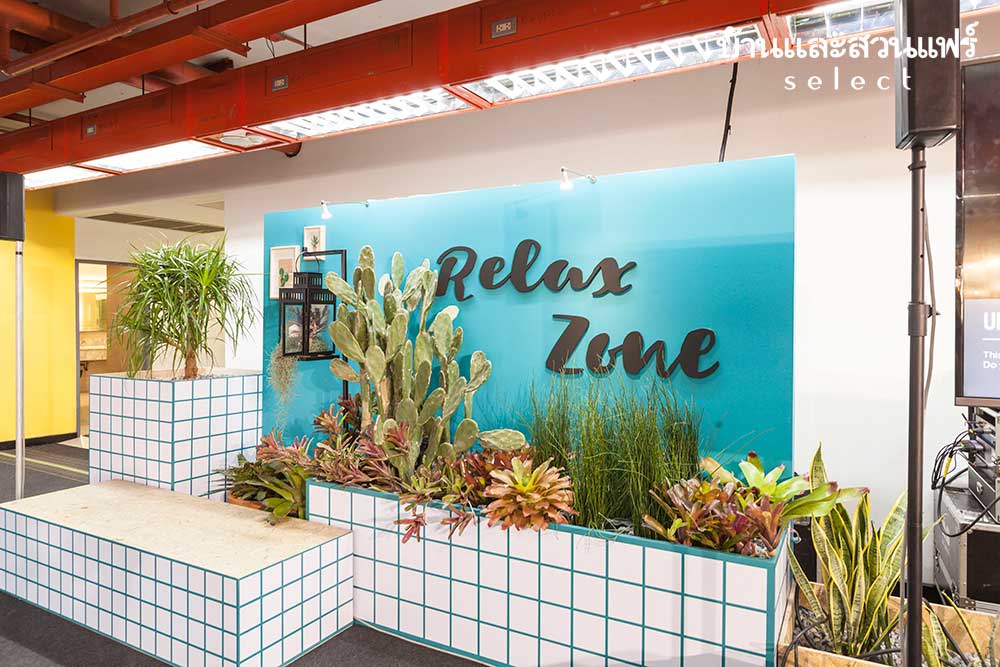 Besides good food and a cup of coffee to replenish your energy and recharge your spirit, the Relax Zone will put a smile on your face. There are plenty of design ideas to take home to liven up your favorite family hangout.
Urban Pocket Garden Ideas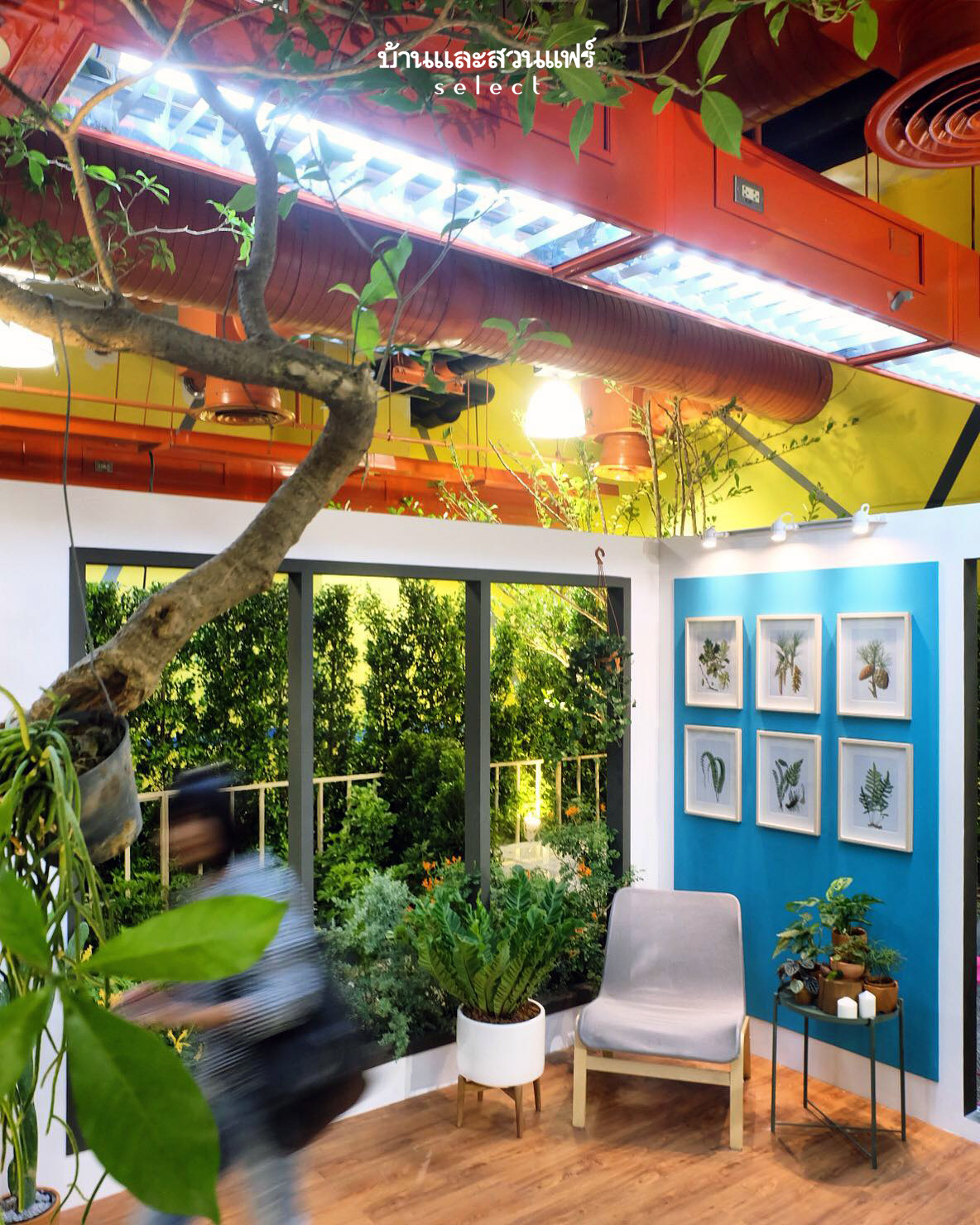 Urban Pocket Garden Ideas are the theme of a show for people living in small spaces. They come in handy to brighten the home with living plants, whether it be a backyard patio, small terrace or indoor space. Healthy green foliage provides unexpected pops of color and texture that can soften the harsh appearance of the built environment. The show garden offers clever tips for choosing plants and decorative containers suitable for small spaces. There are plenty of cool designs to transform a niche of space into a stunning garden that bespeaks your unique style. They include living green walls or vertical gardens, potted gardens, and urban green space ideas. Drop by for a good photo opportunity.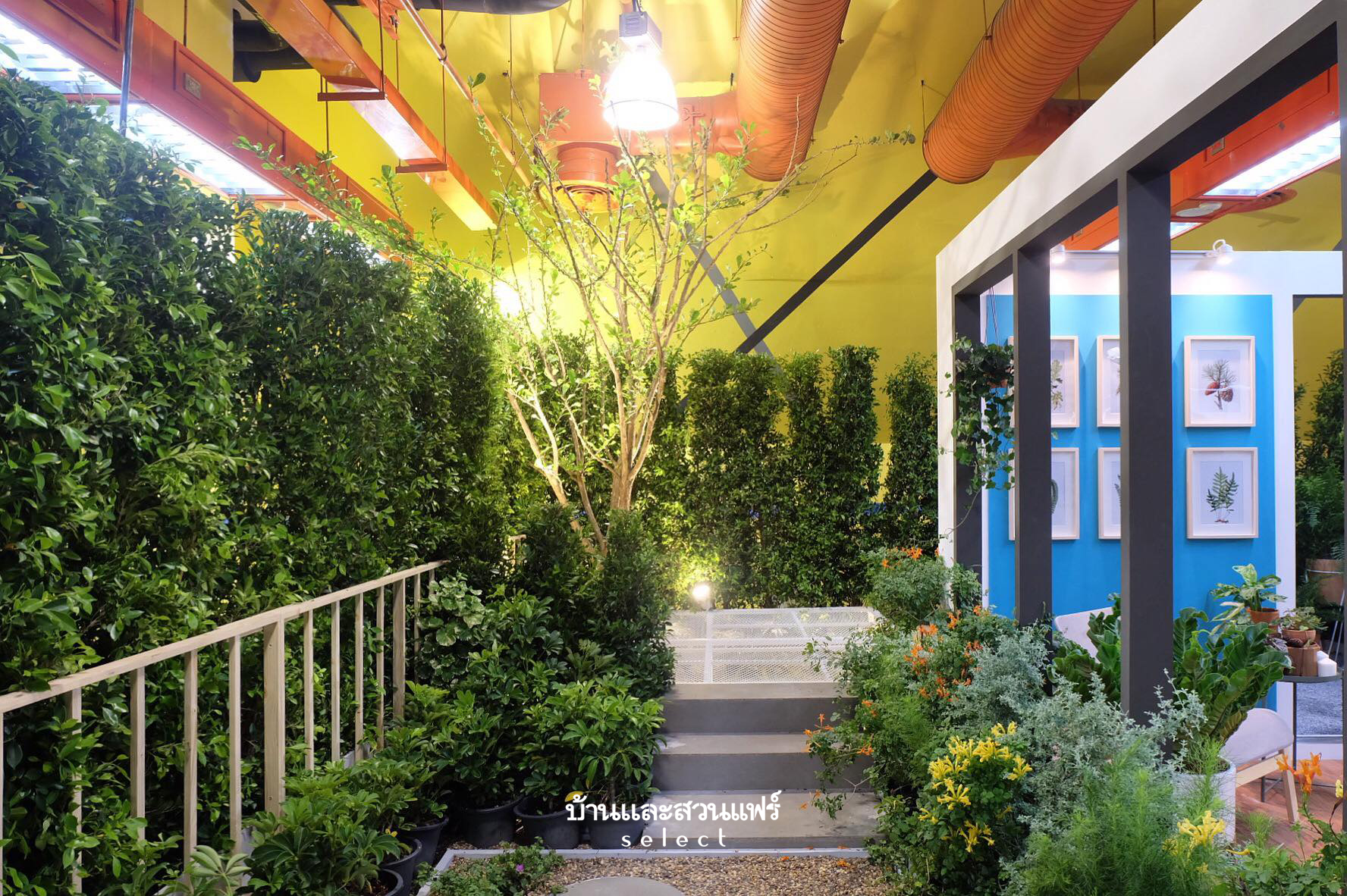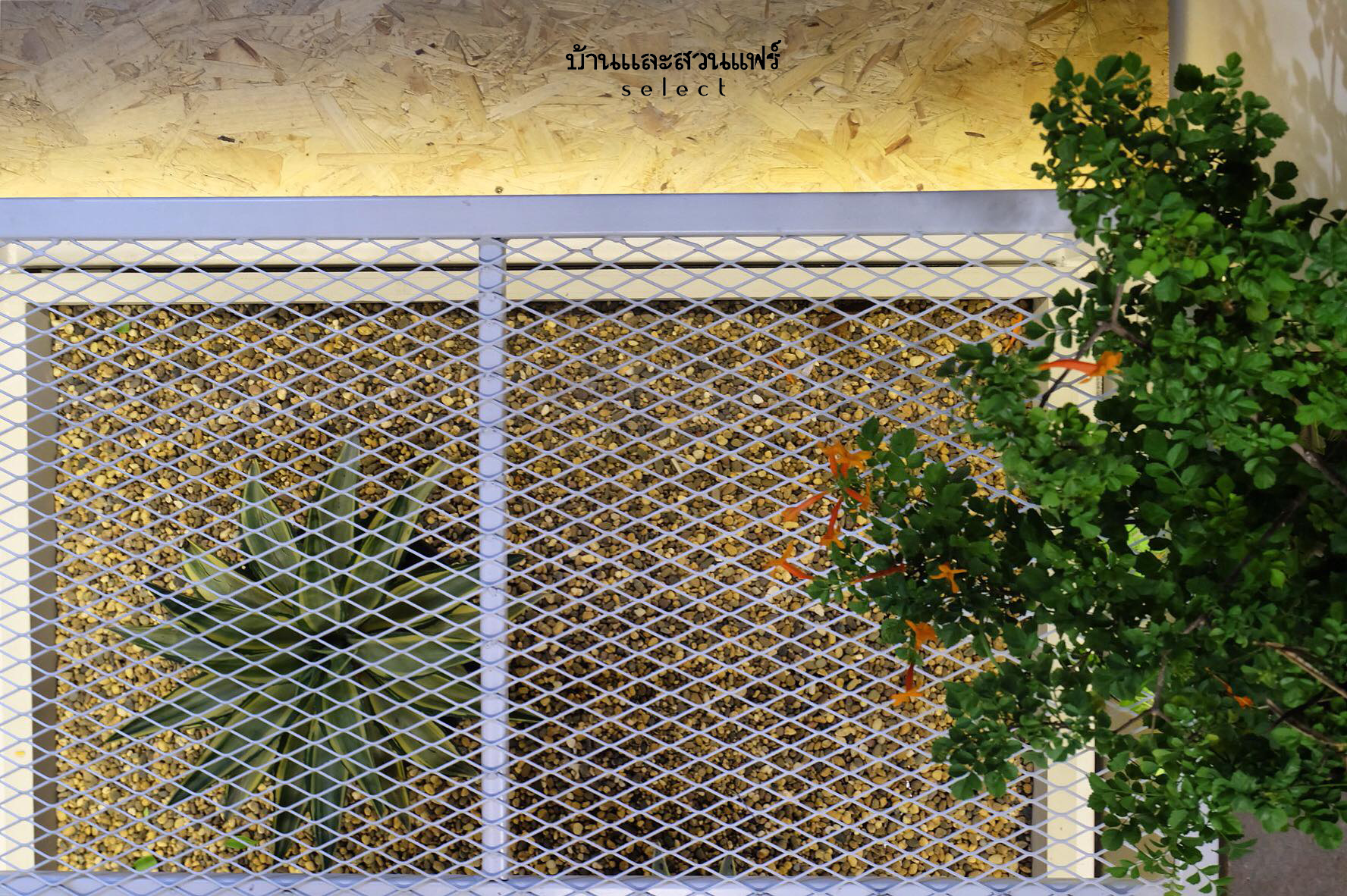 Art and Craft Zone
Looking for decorating ideas to create a personal oasis? Art and Craft is a zone for home goods, décor accents, even small ornaments for every room in the house. Save on home accessories from across the country, among them unique screen prints from "The Archivist", cool items of clothing and nice looking hats for summer from "PALINI", and more. There are plenty of handmade ceramics and imaginative décor materials to make your home awesome.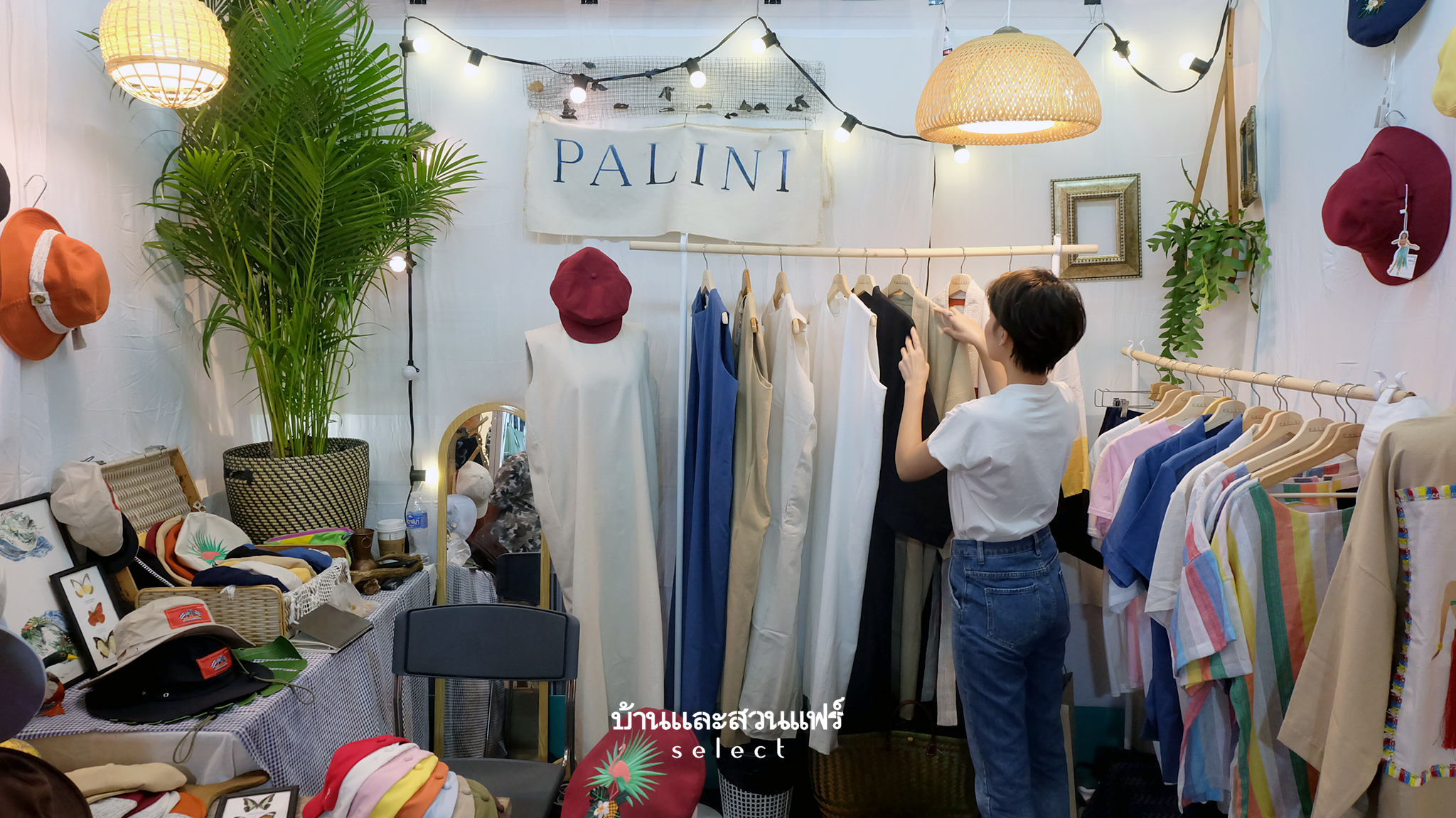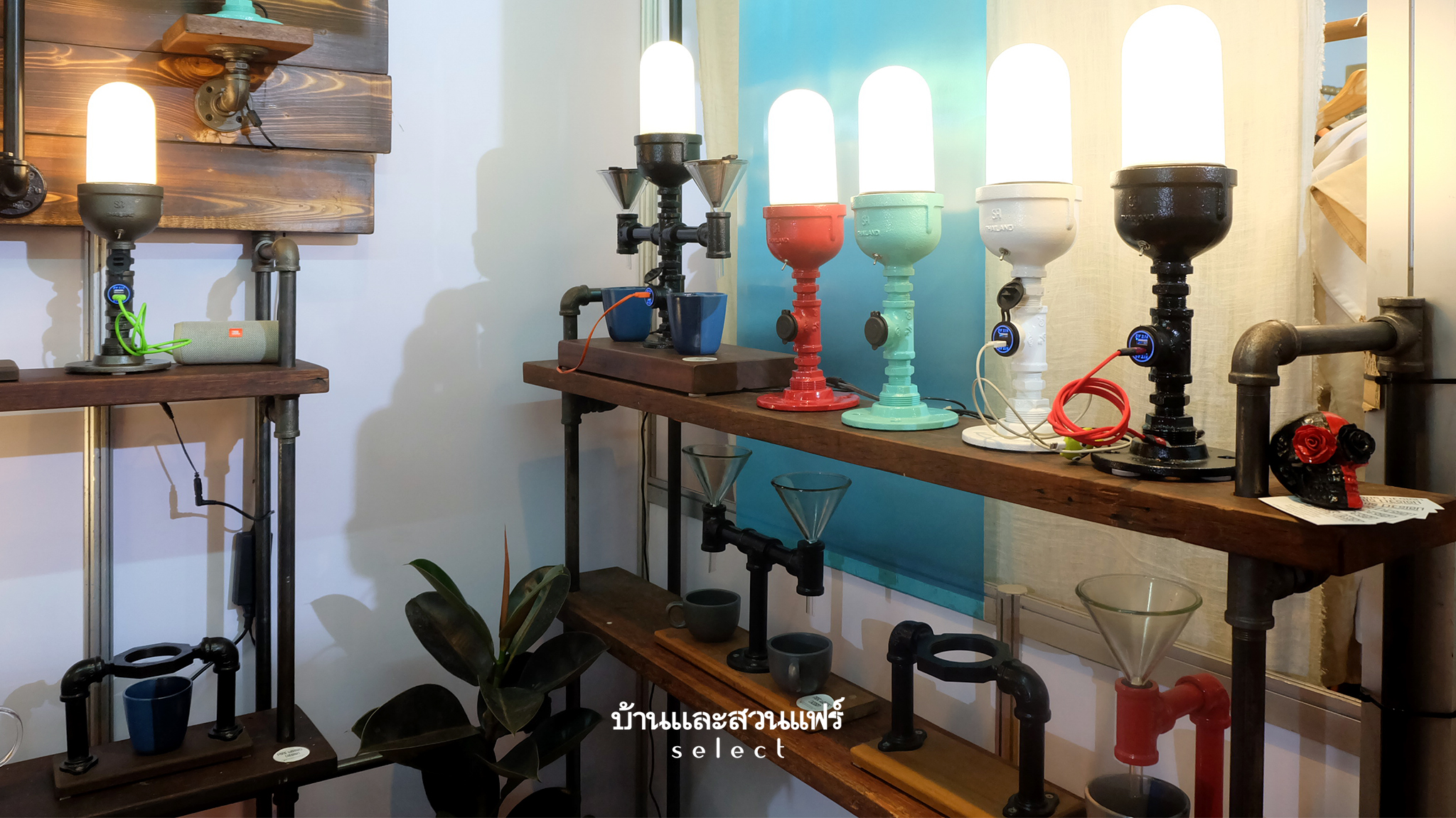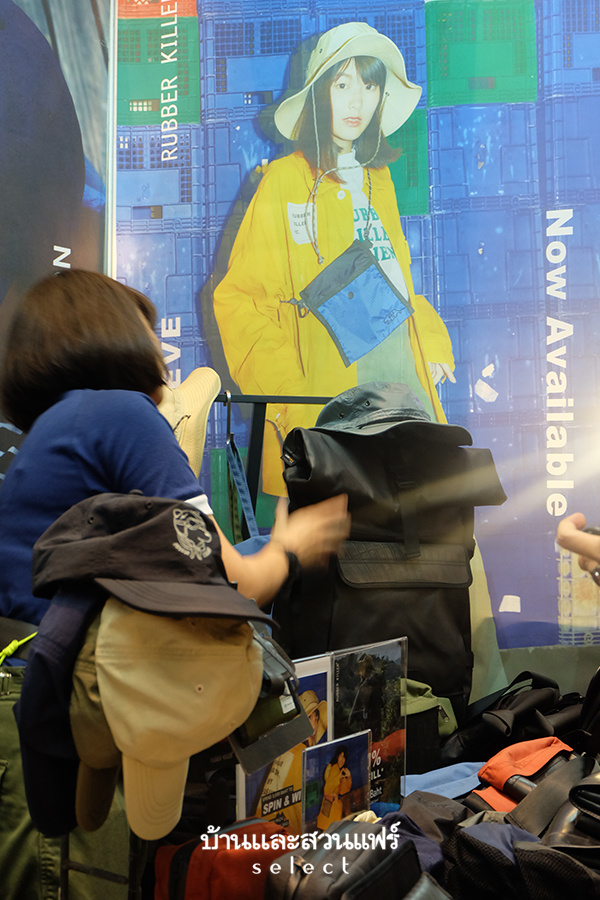 Just a reminder: The 2019 Baanlaesuan Fair Select is happening from 20 to 24 February at the Queen Sirikit National Convention Center. It's open from 9.30 to 21.00 hrs. See you there.
You may also like