The live performance of Bogus Séance Version Bangkok 4.0 ("Four for Nothing") at ChangChui tingled with electricity with one of the most artistic performances at Bangkok Art Biennale 2018. This was the work of Pichet Klunchun, progressive leader and winner of the Silpathorn Award for Performing Arts in 2006, the Routes ECP Princess Margriet Award for Cultural Diversity in 2008 awarded by the Princess of the Netherlands, and the title Chevalier dans l'Ordre des Arts et des Lettres from the French government.
/// THAILAND ///
Story & Photography: Singhanart Nakpongphun 
Pichet Klunchun prepared himself to be the spiritual medium "Angel 4.0," to enter the being of everything and everyone, telling their stories to the audience, furious stories, biting social critiques and satire, stinging and irritating, with light, sound and full effects.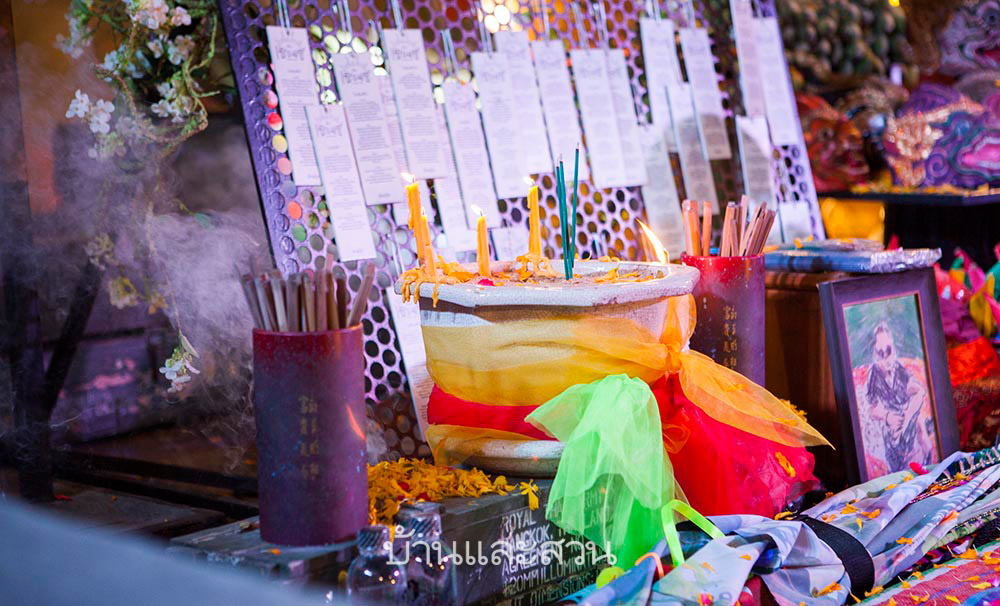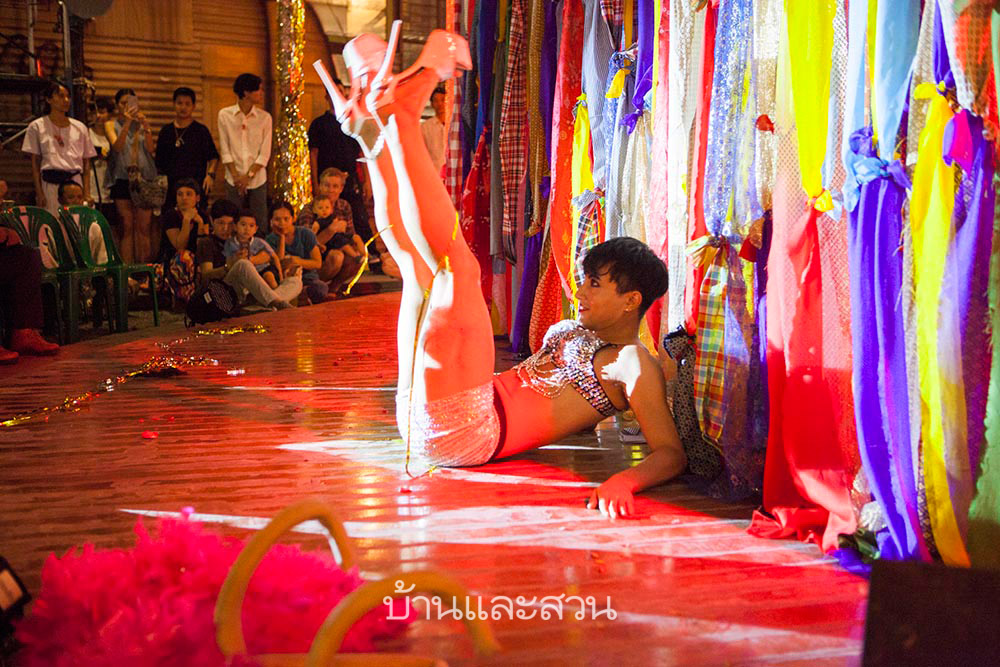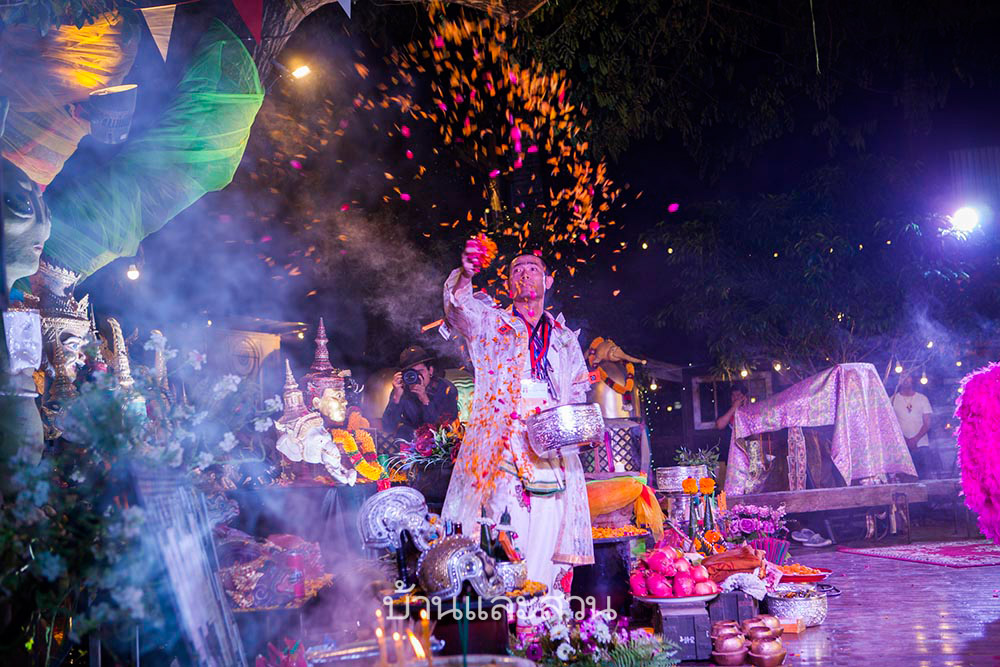 The show started with a dance in front of the curtain, calling up selected guests with a song full of fun, and ended with "Khrang Chue Ai Nae," a song highlighting dramatic social issues. In between, "famous monk" angels with cute nicknames arrived to do some serious body impressions: "Flying Saucer Temple Monk," "Whistle Monk," and "Commando Monk" interacted with Somchai Songwattana, founder of the "Flynow" fashion label, ChangChui Professor Dr. Apinan Poshyananda, President and Artistic Director of Bangkok Art Biennale, some audience members who had registered early online, and special guest Michael Elmgreen, a Danish artist and one of the exhibitors at BAB 2018.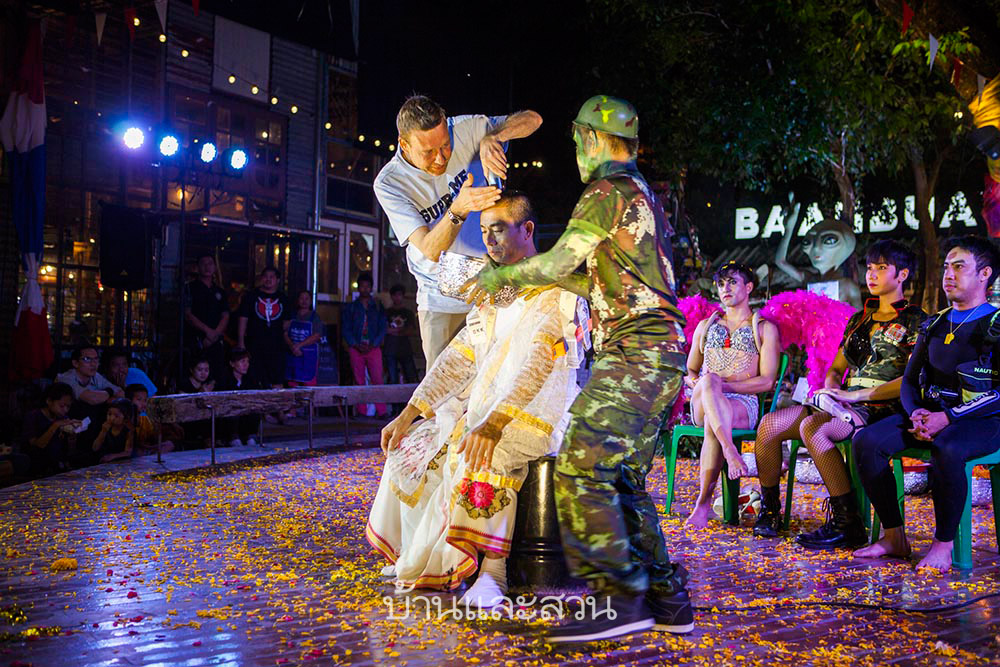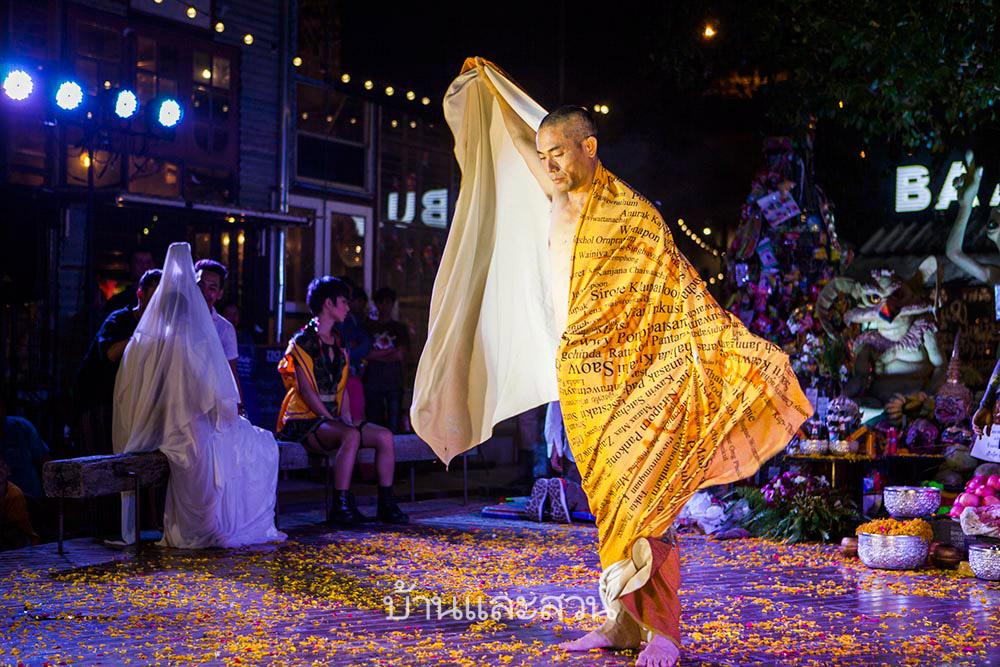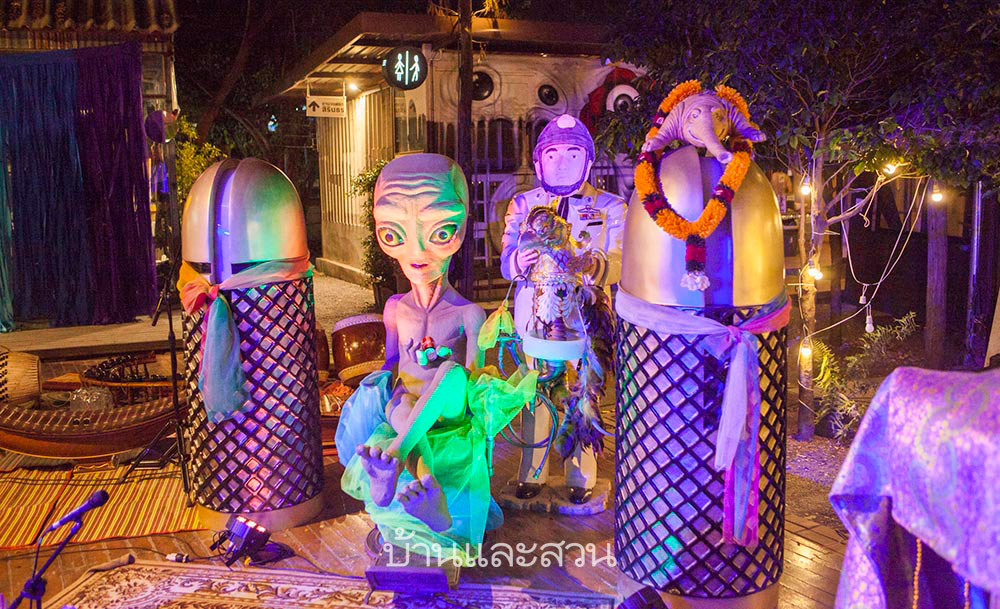 The Thai gamelan group sounded an intro, and the angels started to do their thing! Characters in the show came on the scene to entertain with all sorts of artistic dancing: modern, Indian, Chinese, and the kind of Thai classical dancing you might have seen in traditional khone dramas.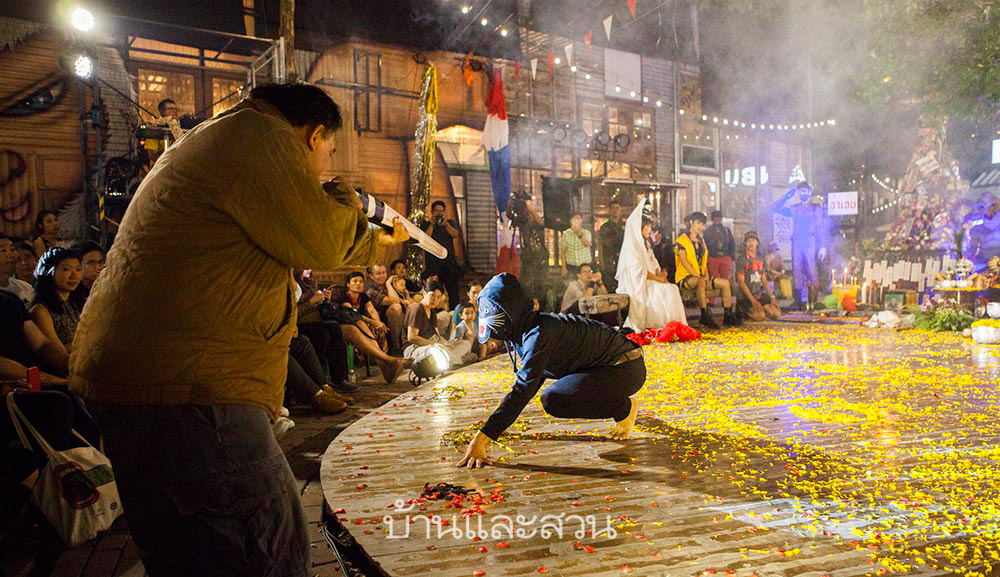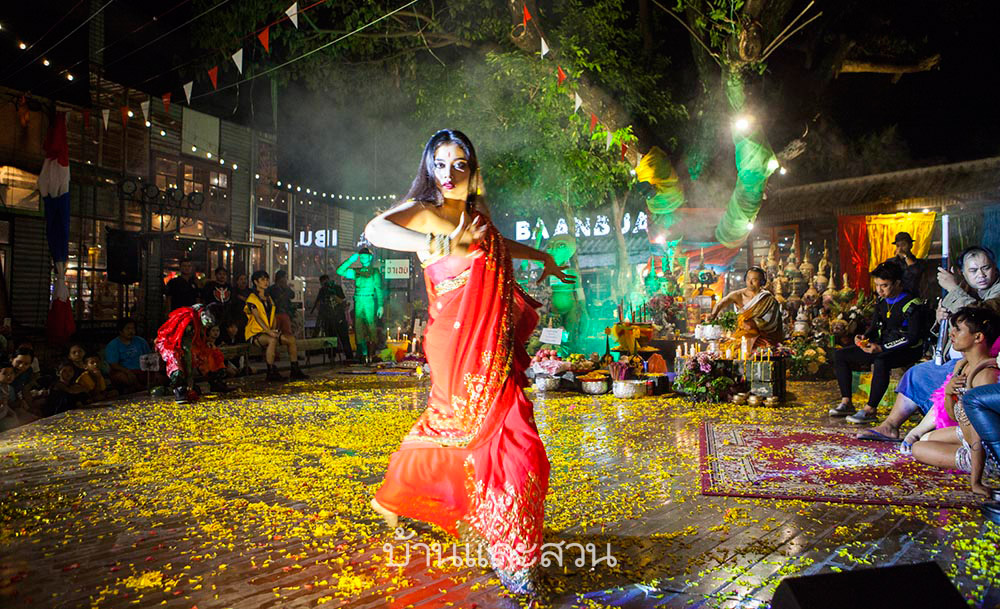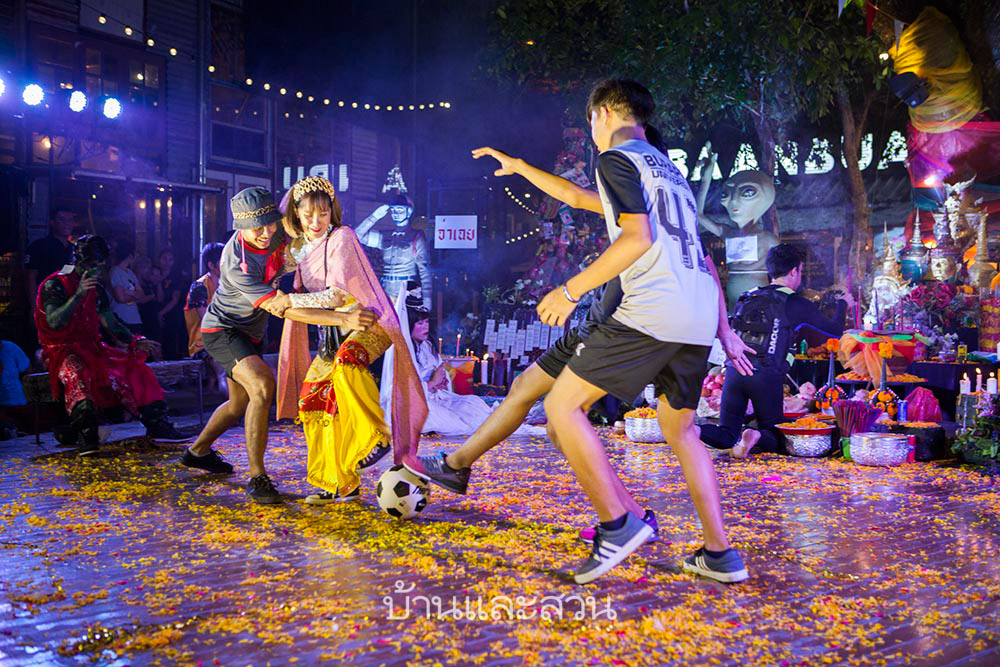 From this point things surged even higher. Each of the performers danced wilder and wilder, sometimes jumping or screaming, to reach a climax with the composition that has become such a hot issue in society recently, the Prathet Ku Mee "Rap Against Dictatorship."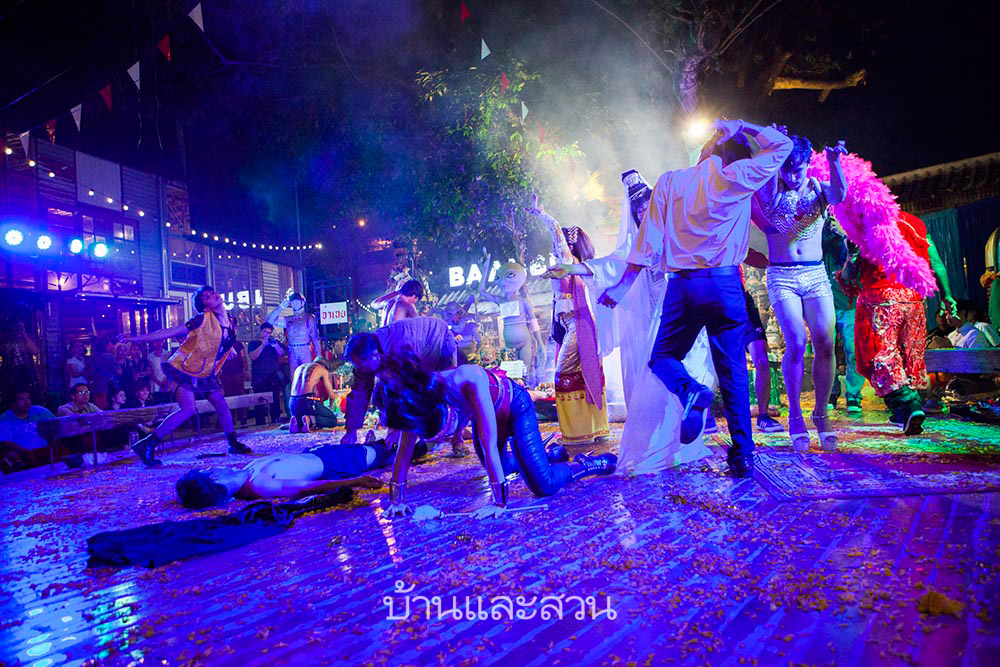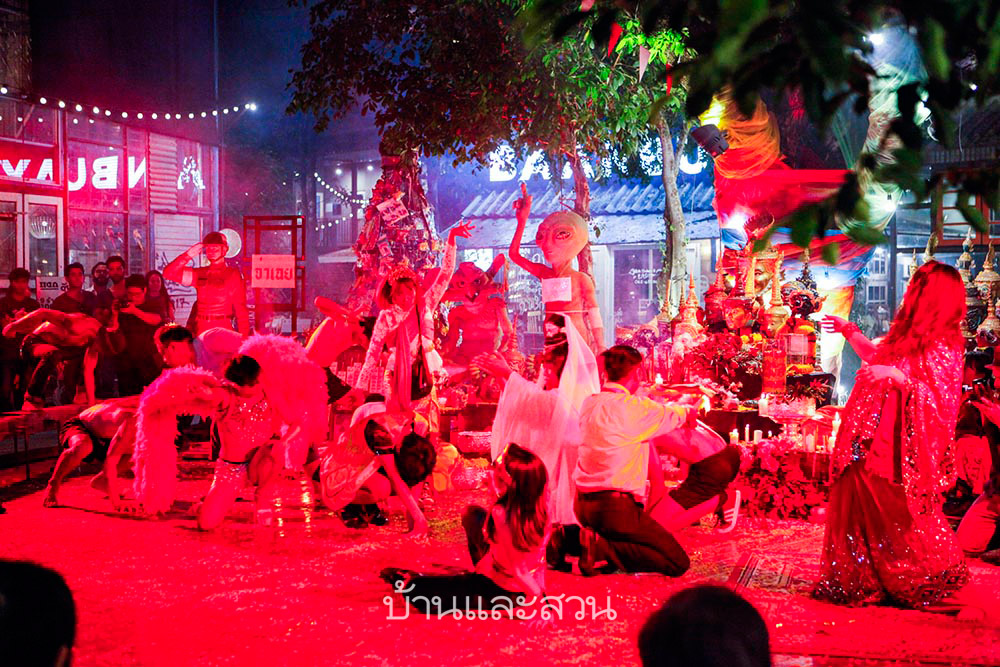 After the angels finished performing, Angel 4.0 took some time to give the audience a period of "heavenly prophecy," where individuals could ask whatever questions they wanted. Naturally the top questions were about the winning lottery number, or requests for a husband, or queries about the election. Angel 4.0 had no end of clever answers that kept everyone in stitches, laughing and happy.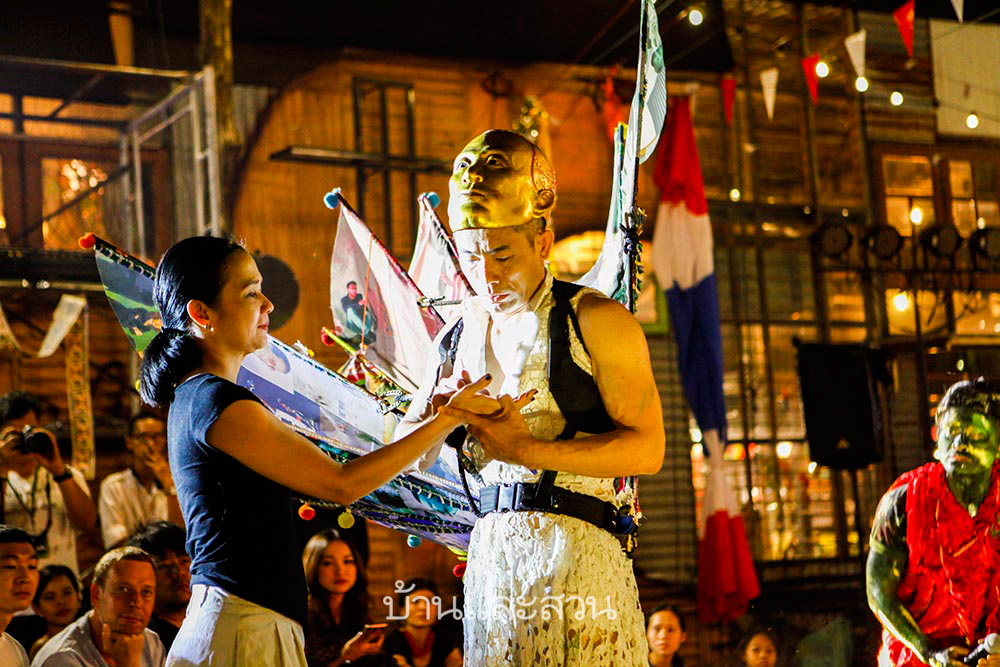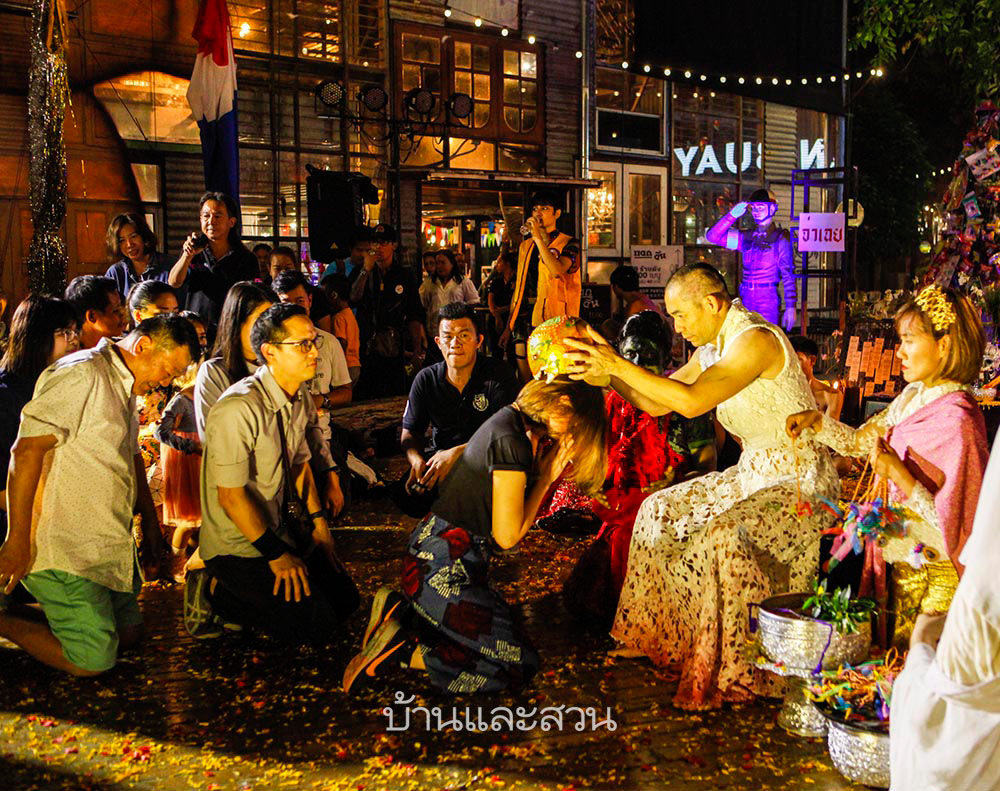 Just before the end, "Father Teacher" Pichet Klunchun presided over a modern ceremony to honor teachers, passing out sacred objects from Bogus Séance Version Bangkok 4.0 for worship. Then the performance stage was transformed into a dance floor as angels, performers, and audience all came together in fun to dance, just the way this show had been promoted:
"Is your life all jammed up? Want to brighten up and shake things loose? Come dance with us, and thrive in life!" (and have some fun while you're at it)