Southeast Asian Games Game statistics are a hot topic right now. The upcoming 29th SEA Games in Kuala Lumpur, under the slogan "Rising Together," will mark the sixth time that Malaysia has hosted the biennial competition. Thailand historically has the most championships of all participants, with 13. Follow along as we look at this and other fascinating stats and stories about the Games.
/// ASEAN ///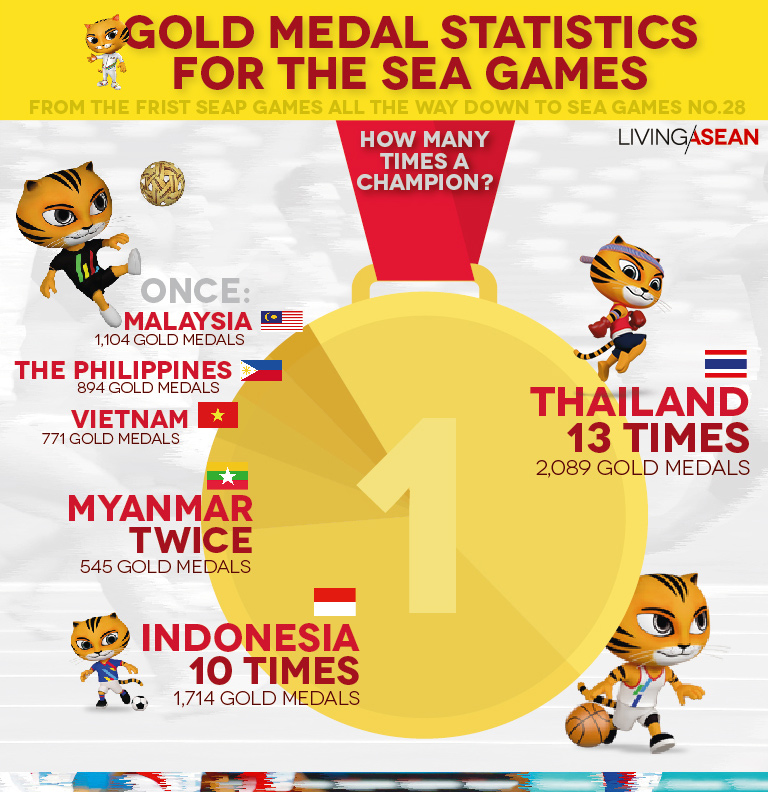 Thailand's 13 championships are followed by Indonesia, with ten. Myanmar, formerly Burma, has won twice, and Vietnam and the Philippines have each come out once as the winner. It's also interesting that out of 28 events, the host country has emerged champion at 15.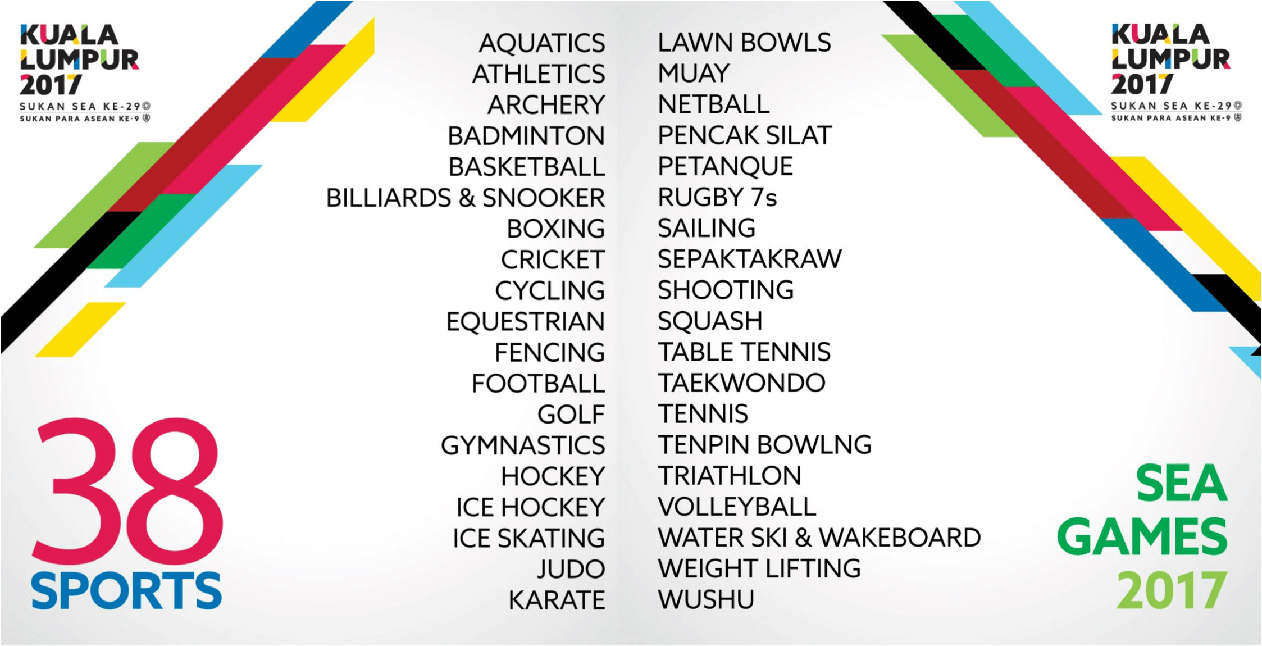 Thailand also has won the highest total number of gold medals altogether 2,089. Again, Indonesia is in 2nd place, with 1,714, with Malaysia in 3rd with 1,104. Timor Leste, with 3, has the fewest, since it's the newest country, only starting to compete in 2003.
Six types of competition were held just once, and then abandoned: Contract bridge, Floorball, Paragliding, Roller sports, Sport Climbing and Soft Tennis.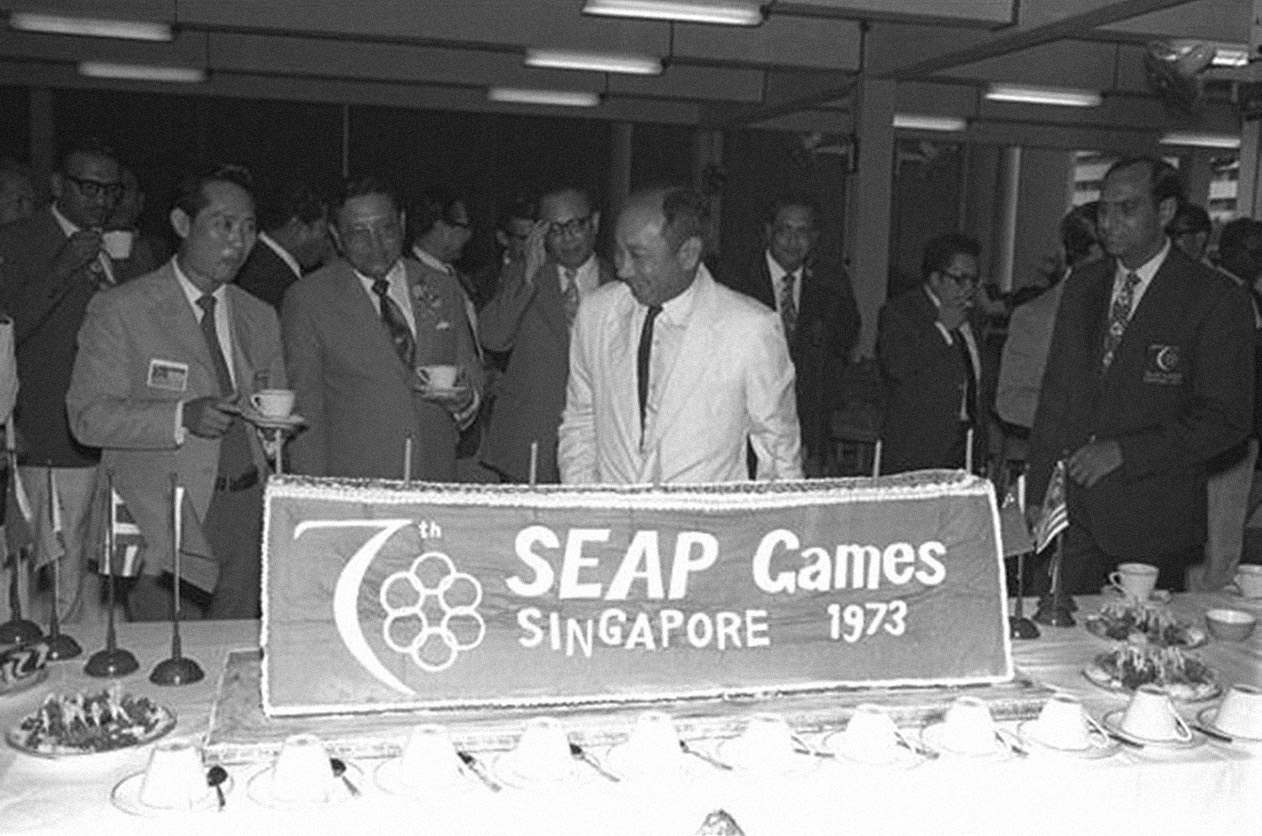 The one year the SEAP Games (South East Asian Peninsula Games) were scheduled but had to be canceled was 1963. The Games were set to be hosted by Cambodia that year, but at that time there was serious social unrest in the country which made that impossible. Major sports, such as men's football, have been a continuing tradition each time. The first SEA football champion was South Vietnam, although the Thai team has the most championships, with 14. Behind Thailand are Myanmar and Malaysia, each with 4. Indonesia had 2 championships, and Malaysia one.
So who's going to win at the 2017 SEA Games? Get out there and cheer for your favorite!

You may also like: