Many think the Tropical cocktail Mai Tai is of Thai origin. At least the name sounds like the word for Thai silk. Far from it! Mai Tai comes from a Tahitian cry for "Very good!" It's hot out there. Let's find out which one of the tasty cocktails actually has its origin in the ASEAN Region.
/// ASEAN ///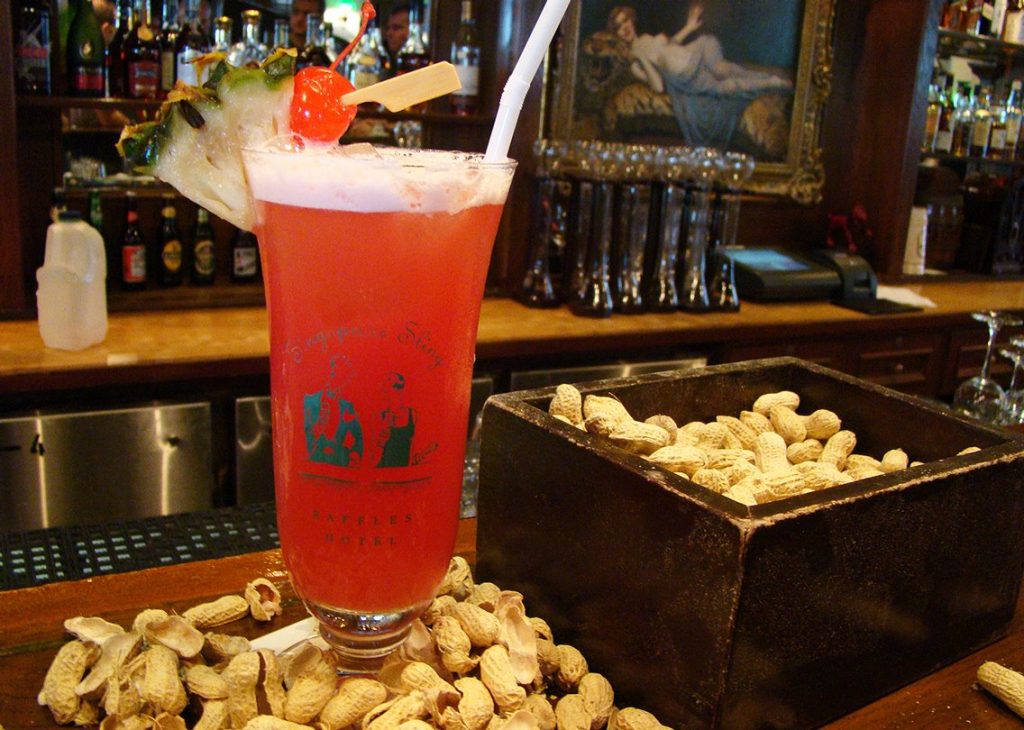 – Singapore Sling –
The Singapore Sling is a gin-based cocktail invented around 1915 by Ngiam Tong Boon, a Hainanese bartender at Raffles Hotel, Singapore. Ngiam wanted to create a cocktail for ladies. So he mixed gin and pineapple juice, along with Grenadine, lime juice and Benedictine into a long drink. Its sweet and sour taste is perfect for summer. That's why even male drinkers don't shy away from ordering this rosy cocktail. Nowadays it is widely regarded as a national drink of Singapore.
Variations of the popular Tropical Cocktail abound. But the original recipe is still served at the Long Bar in Raffles Hotel. Peanuts are its longtime companion there. Singaporean barflies in the Roaring Twenties went to the Long Bar and sipped Singapore Sling while tossing peanut shells onto the floor. The Long Bar was the only area where littering was permitted at that time.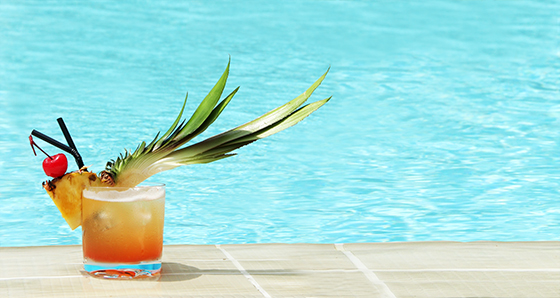 – Jungle Bird –
When the nightlife of the 1970's was swarming with delicious cocktails, the Aviary Bar at the former Hilton Kuala Lumpur launched its version of Tiki drinks. The exotic rum-based cocktail is a mix of pineapple juice, Campari, lime juice and simple syrup. It was named Jungle Bird.
The Aviary Bar is no more after the Hilton Kuala Lumpur has moved to a new location. But the Jungle Bird has flown across the globe. It has become a popular Tiki cocktail in every bar that embraces the romanticized concept of Tropical cultures.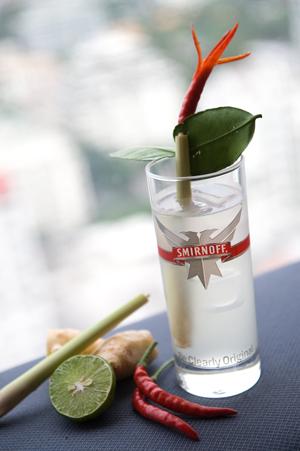 – Siam Sunrays –
Even without a long history, the Siam Sunrays is widely regarded as "Thailand in a glass." The long drink was created by Surasak Phanthaisong, who won the Thailand Signature Drinks Competition in 2008. The recipe is publicized as a national cocktail by Thailand's Tourism Authority in a campaign to promote travel to the Kingdom.
Inspired by the taste and aroma characteristic of Thai food, the Siam Sunrays is a mix of vodka, coconut liqueur, kaffir lime leaf, lemongrass, ginger, lime juice, Thai chili pepper, syrup and soda water. It may look like Tom Yum in a tall glass, but it sure is one refreshing way to beat the heat. The tasty Tropical cocktail can be found at many bars and restaurants around Thailand.
As cocktails are becoming popular again in this present day, aspiring mixologists across Southeast Asia have invented new cocktail drink recipes based on experience and the taste of local cuisine. In Thailand, it's easy to find hip bars that serve traditional Ya Dong (Thai herbal rice spirit) in a cool manner. Meantime in Indonesian, bartenders mix elegant cocktails with their Tuak, locally brewed "moonshine" from palm trees. And if you love sweets, there are cocktails that look like ABC, an acronym for the Malaysian shaved ice dessert.
The next generation recipes feature a perfect blend of fresh, new ideas and old-fashioned spirits. Who knows? One day they could rise to fame and earn pride of place in the world of mixology like those big names that came before them. Cheers, see you later!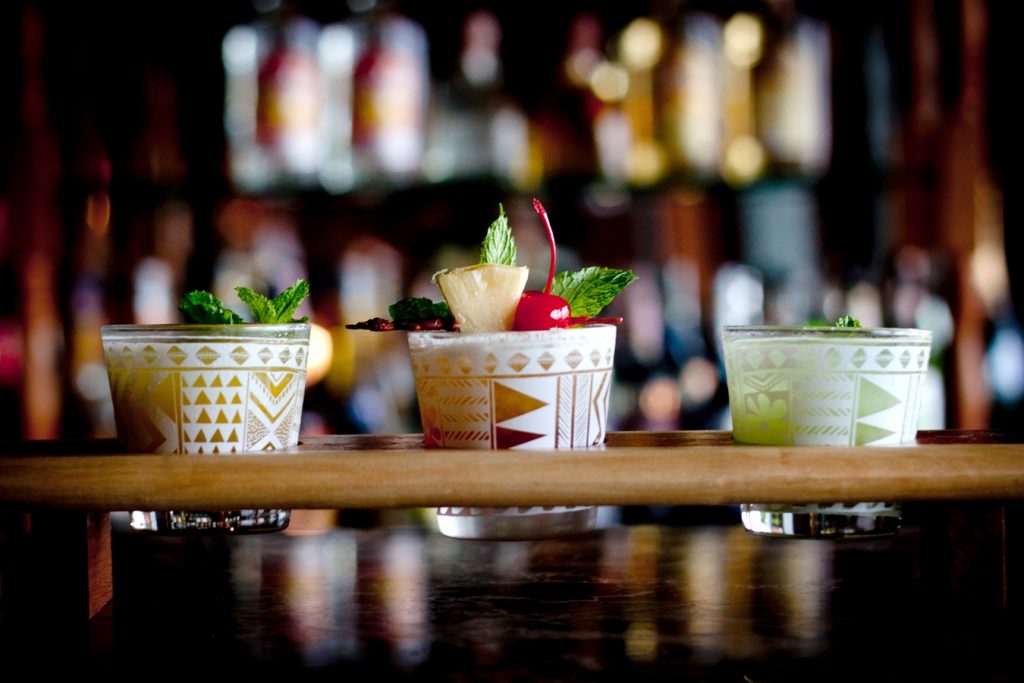 Did You Know?
Many Thais think the Tropical cocktail Mai Tai is of Thai origin, because the name sounds like the word meaning Thai silk. Actually, Mai Tai is a rum-based Tiki drink invented by Victor J. Bergeron, the founder of Trader Vic's restaurant. Legend had it that when he served this cocktail for the first time to some Tahitian friends, they cried out in the Tahitian language, "Maita'i roa ae," literally "Very good!" So, he named this cocktail "Mai Tai."
Having misunderstood it all along? No problem! You can enjoy the original Mai Tai in Thailand, too. Trader Vic's restaurant at Anantara Riverside Bangkok Resort could very well be your next favorite hangout place.