Hot weather, wet weather, cold weather. The ASEAN Region has it all. Did you know that it snowed in some parts of Southeast Asia, too, and there were times when temperatures plunged to as low as minus 57C? Take a look.
/// ASEAN ///
– MYANMAR –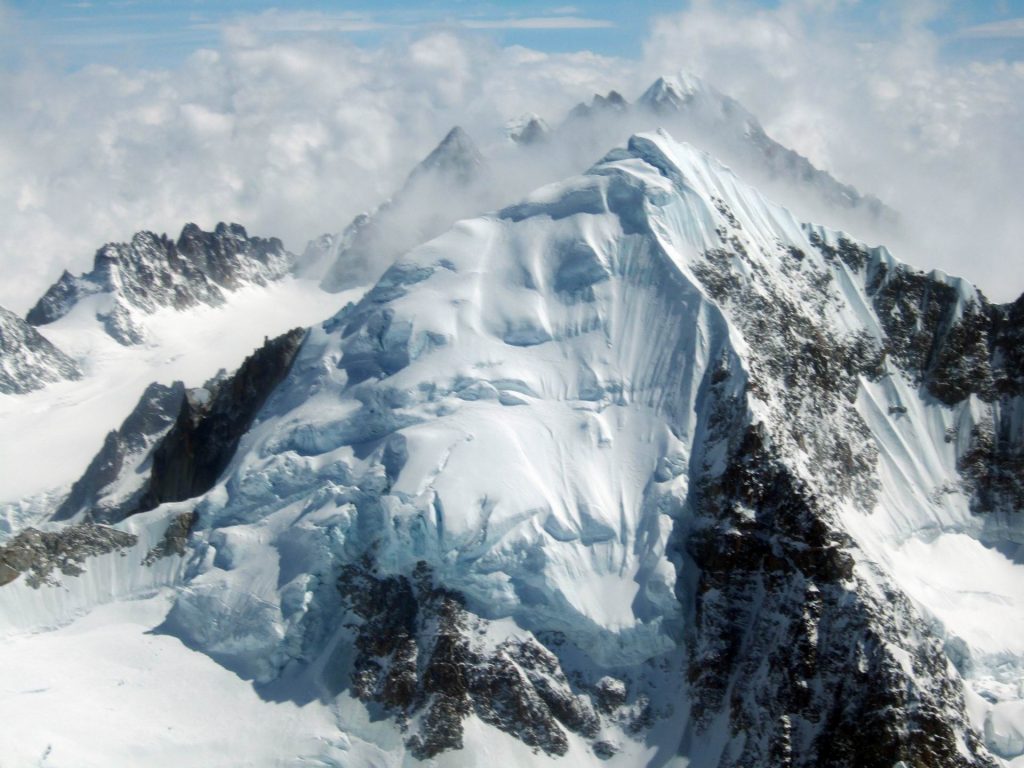 The Hkakabo Razi is the highest mountain in Myanmar. The mountain peak and namesake has had a fair share of coldest days on records when temperatures took a deep dive to a record low 57.9 degrees Celsius. Dubbed the highest peak in Southeast Asia, the Hkakabo Razi is known for its alpine climate, or the average weather for the regions above the tree line. Thick snow blankets much of the highlands of Myanmar during winter months. Spending winter here may not be the most enjoyable activity in the world. If you wish to conquer the top or love watching snow-capped peaks, the Putao Mountain in Kachin State is probably more interesting as a safer destination. The Putao is known for very beautiful hiking trails leading to the twin peaks, called the Phangram Razi, and the Phongyin Razi. They are not as high as the Hkakabo Razi but safer. By the way, extreme cold weather is guaranteed. So come well prepared.
– LAOS –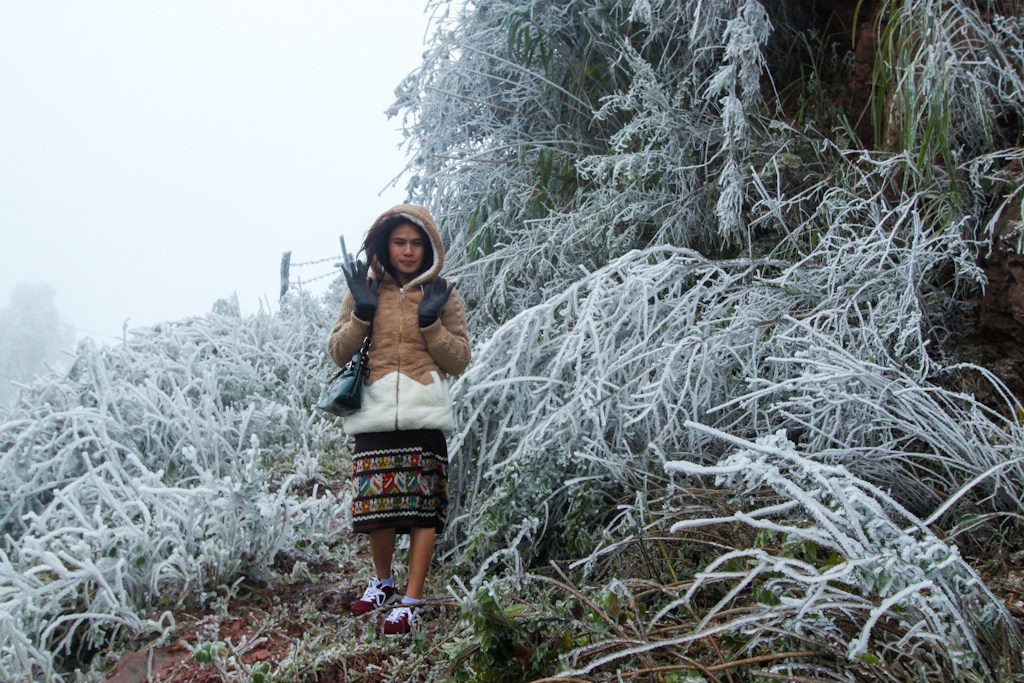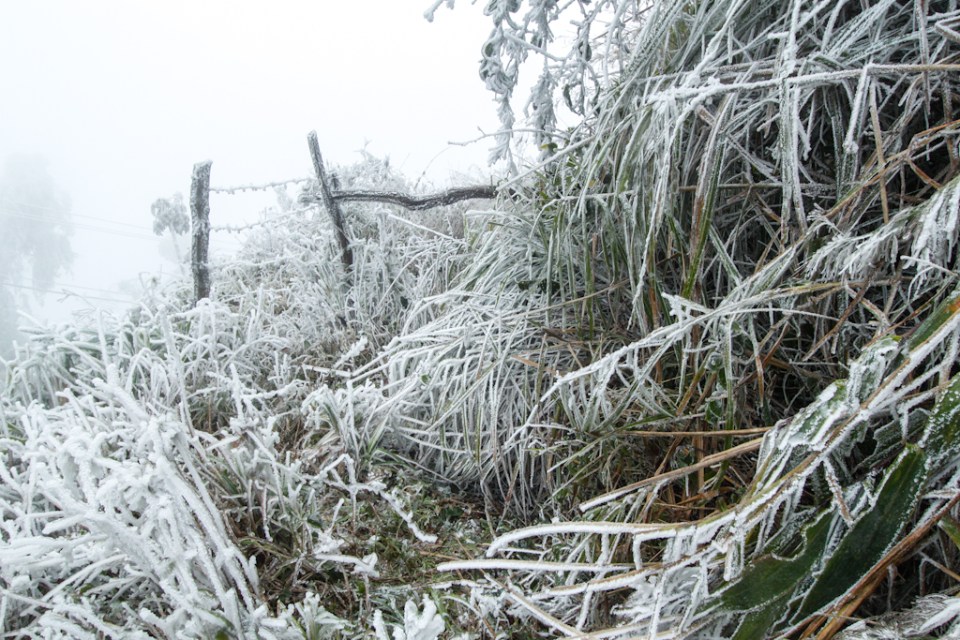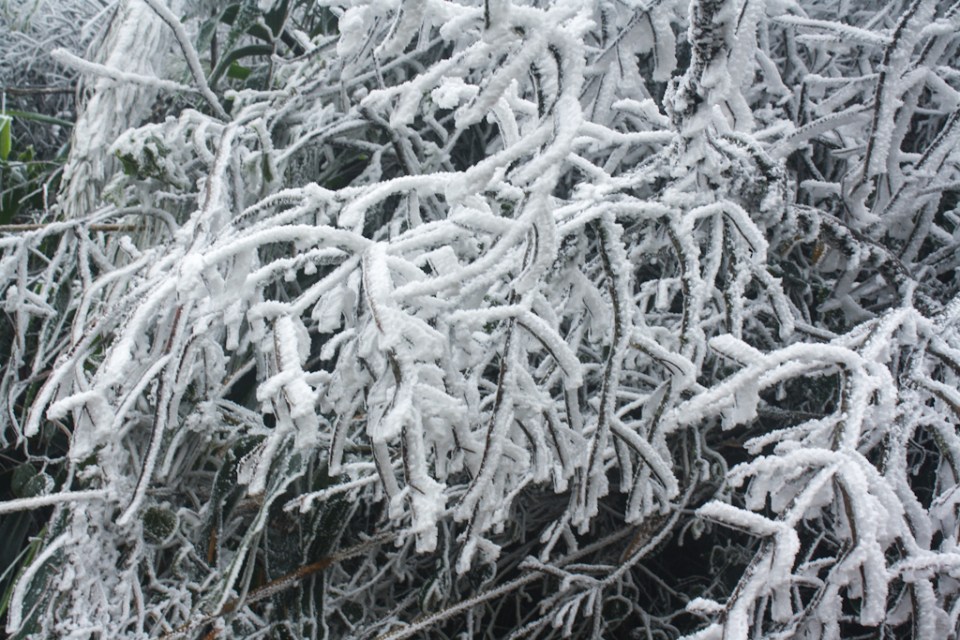 For a brief period in January, temperatures in the northern province of Houaphanh can drop to minus 3 degrees Celsius, giving the people of Laos a chance to experience plenty of frost and hail first hand.
Locals get on with their lives dressed for the weather, while visitors are just happy showing up with the latest in winter trends. It's not uncommon to find "selfies" and video clips from northern Laos showing people in warm clothes and fur jackets on social networks and the Internet.
While many believed it was snow they were seeing, the weather authority said the phenomenon was actually frost caused by sudden exposure to waves of cold weather. Oftentimes the cold waves would linger on for a few days before the weather quickly returned to normal.
– VIETNAM –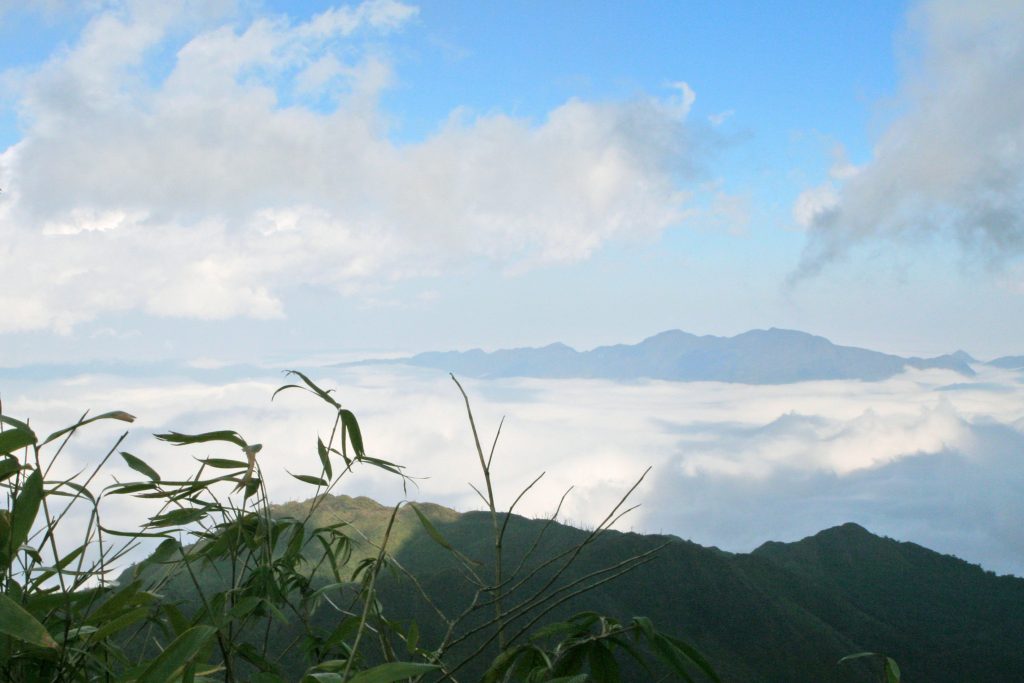 Every year, the top of the Fansipan Mountain is covered with snow. Like the mountains in Myanmar, hiking tours are available. The excursions usually take a few days to reach the mountaintop. For those opting for the less adventurous way, the recently opened cable car service is ready to help you conquer the summit in no time. Meanwhile, take your time to enjoy bird's eye views of the picturesque landscape.
– THAILAND –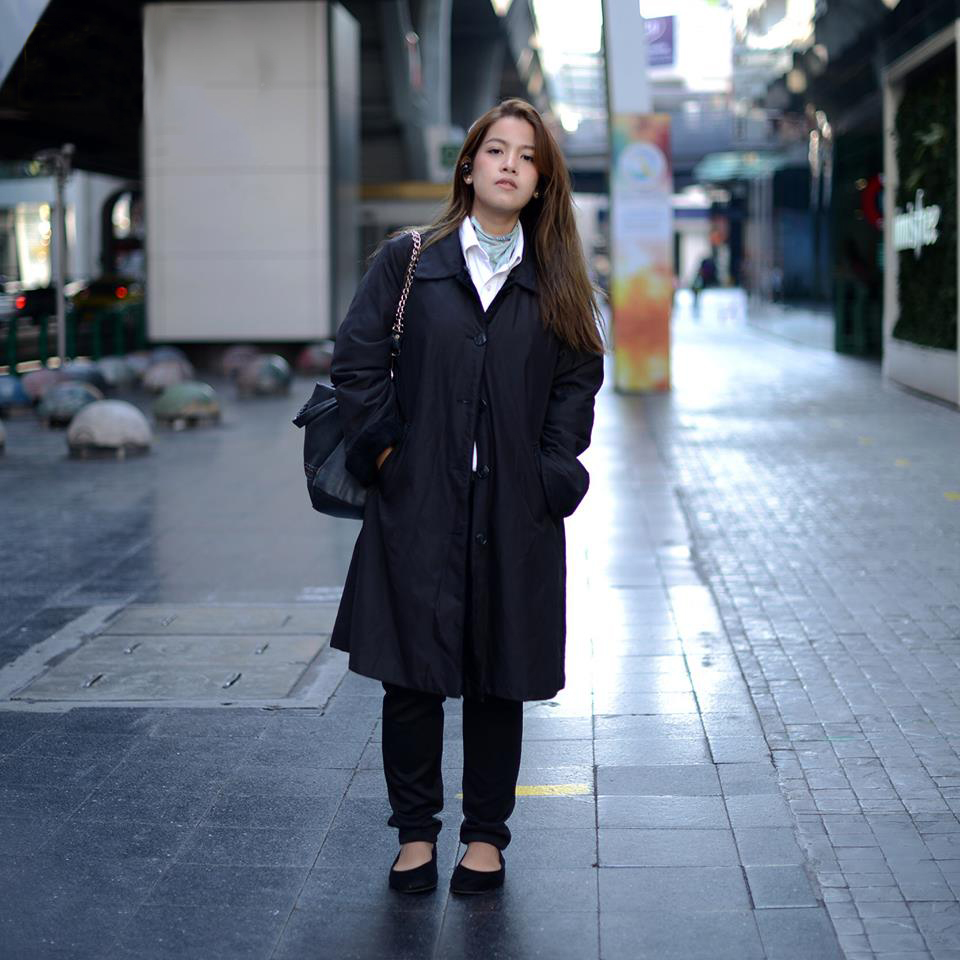 Every year, people in Bangkok and the vicinity look forward to the arrival of cold winds as a reprieve from punishing heat. What really happens is a far cry from cold European weather. Towards year end, cool breezes can be felt heralding a change of season from rainy to cold. It is not winter in every sense of the word. In an unlikely scenario, temperatures may go below 20 degrees Celsius, and that is good enough a reason for the city dwellers to get excited and get into warm clothes, albeit for a short time.
The Northern Region provides plenty of wholesome destinations to celebrate "winter." The best time of year comes when atmospheric vapor condenses turning morning dew into frost blanketing much of the landscape, a phenomenon known as "Mae Khaning" or "Moey Khaab."
These beautiful sights along with seas of dense valley fog make for great photo opportunities and continue to attract city people looking for a touch of the country. Many wish that snow were here one day, although the chances of that actually happening are very remote.
– SINGAPORE –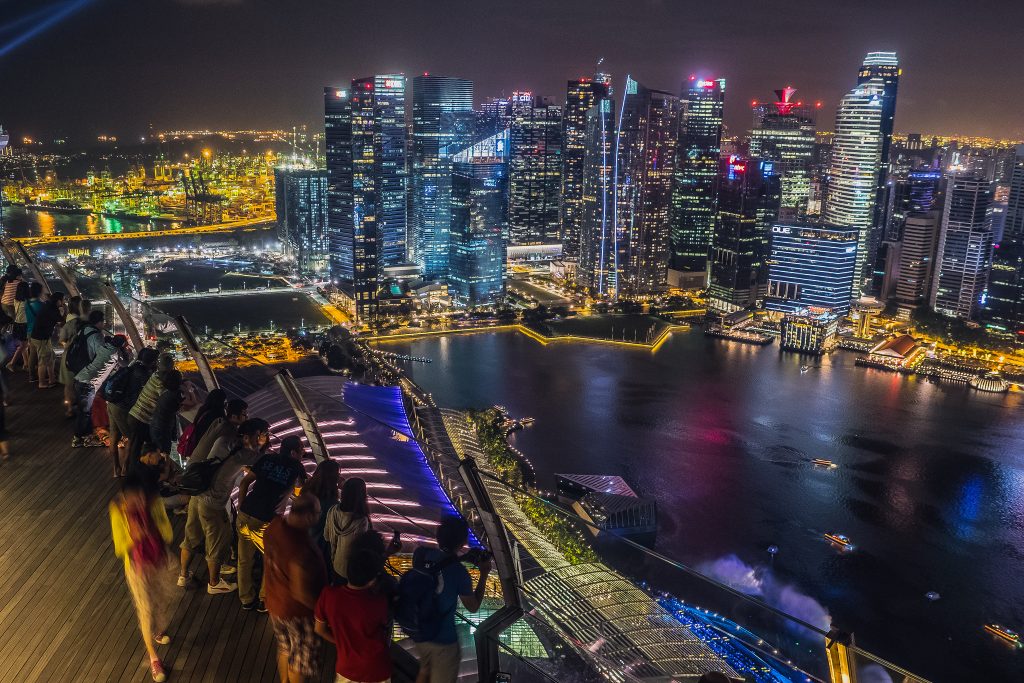 According to www.yoursingapore.com, despite having no real snow or reindeer to offer, Singapore promises a big and wonderful Christmas celebration.
Every year, Orchard Road transforms into a Christmas wonderland with sparkling lights and flowery archways. Turkey seasoned with Asian herbs and spices are also up for grabs.
Of course, there's no snow here. But plenty of Christmas and New Year promotions should be more than enough to satisfy every shopper.
– MALAYSIA –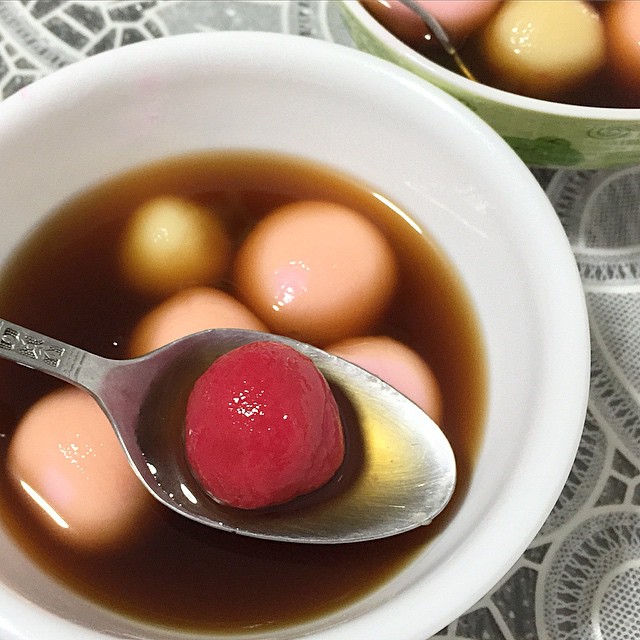 Originally from China, the Dongzhi Festival is a cultural heritage that has been passed from generation to generation among Malaysians and Singaporeans of Chinese descent.
The festival celebrates winter solstice, which marks the onset of winter (time of the shortest day). In this occasion, family members come together to meet and eat Tangyuan, glutinous rice balls in sweet soup. The food symbolizes family unity and harmony.
In case you are visiting Malaysia this winter, don't forget to drop by at a Chinese restaurant and treat yourself with the menu.
– THE PHILIPPINES –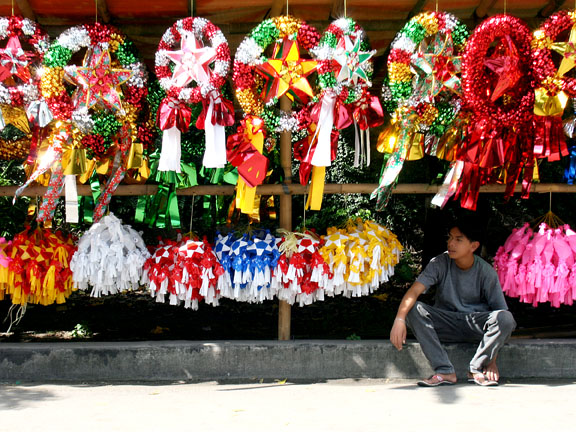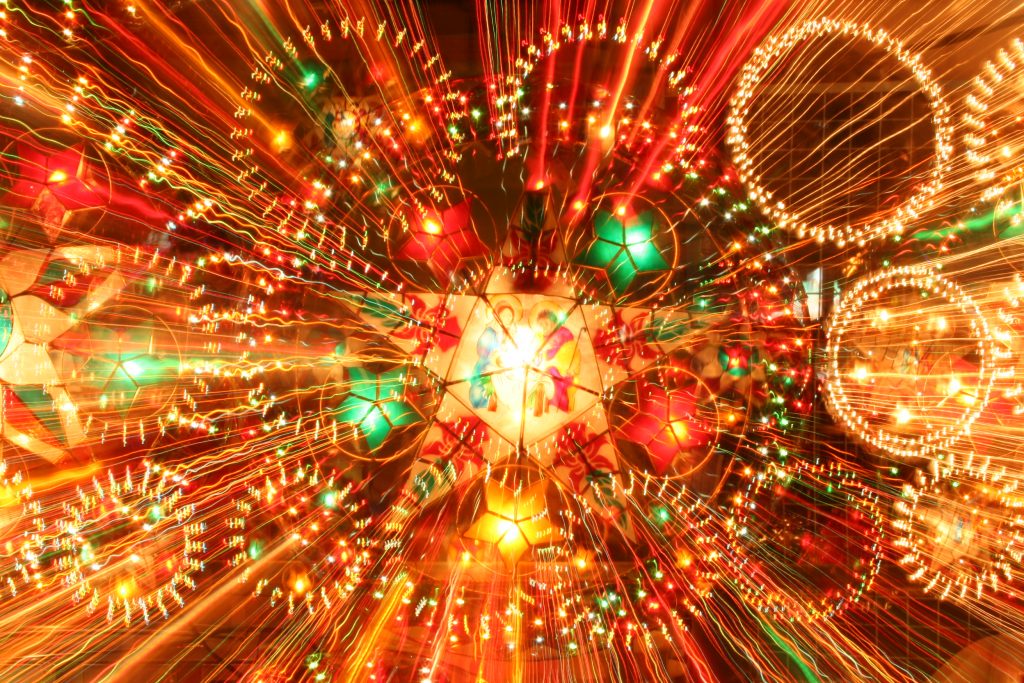 With the majority of its citizenry being Christians and an obvious influence from the Spanish colonial period, the Philippines bring Christmas celebrations to the whole new level.
The spiritual season begins as early as September and continues to December. The 4-month long celebration is known as the "ber" months (September, October, November and December).
Traditional Filipino parols – star-shaped Christmas lanterns can be seen everywhere. These unique ornaments count as the icon of the festive season. Originally, they were made from bamboos and papers. Nowadays, thanks to seller creativeness, the parol comes in all shapes and sizes.
One little tip to visitors: Christmas in the Philippines wouldn't be complete without this song: https://www.youtube.com/watch?v=l4z22oBCCDA, which is played repeatedly everywhere. So, be prepared, and Happy Holiday to you all!