In Malaysia and Singapore, the popular noodle soup is known as "Yong Tau Fu". In Thailand, it goes by the name "Yen Ta Fo". Different names for the same good food!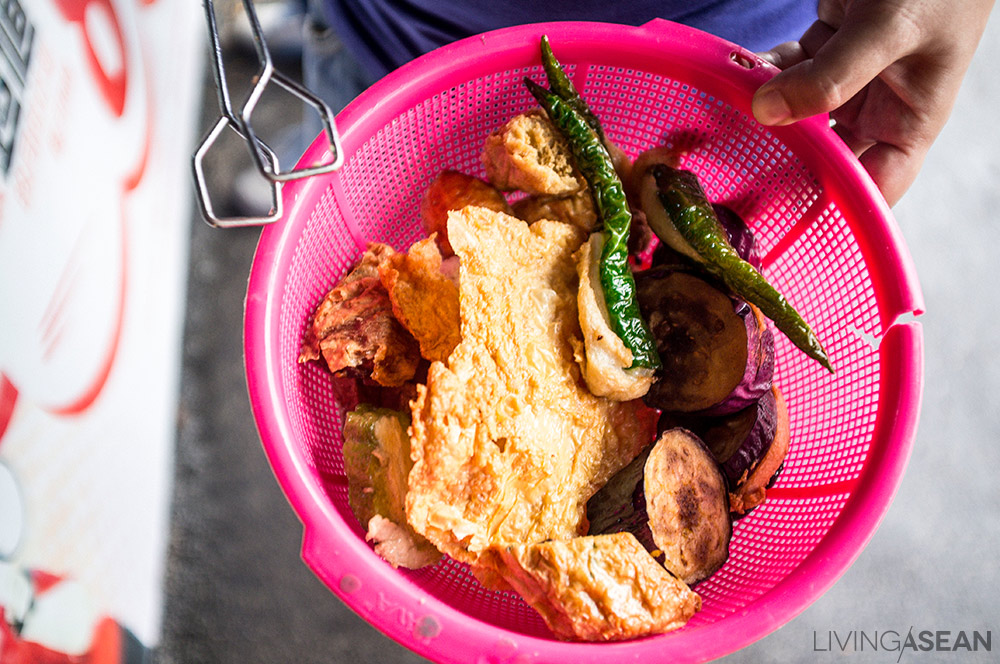 Originally a part of traditional Hakka cuisine, the scrumptious noodle soup is enjoyed by many people across peninsular Southeast Asia. Particularly in Malaysia, it has pride of place among top 100 dishes with a national heritage status.
Yong Tau Fu has been among many big hits on the menu for hundreds of years. Its various recipes were brought in by the Hakka people, one of major groups who migrated into the Region from southeastern China, Taiwan, and Hong Kong.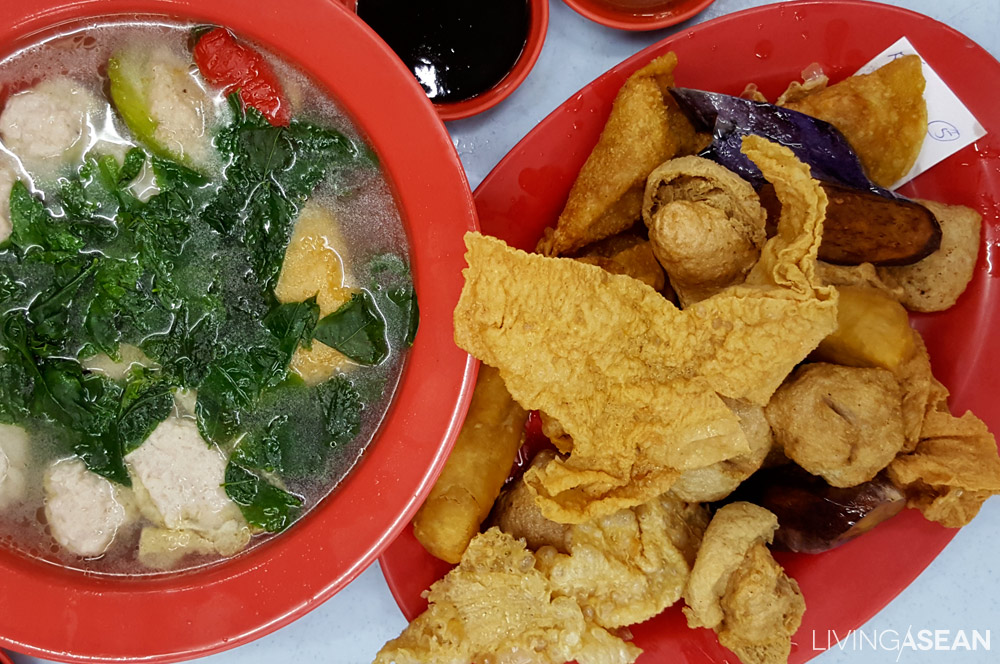 As its name implies, the recipe is made of tofu stuffed with ground pork and then deep-fried to give it a distinctive crispy flavor. It is the perfect match for a bowl of soup, good with dipping sauces, and makes a delicious accompaniment for noodle. Nowadays near-original versions of Yong Tau Fu can still be found everywhere in Malaysia.
Meantime, the Thais like their Yen Ta Fo slightly different from the original. They treat it as a noodle dish that comes either with or without deep-fried tofu. Instead, the Thai recipe features fish balls, pleasantly crisp calamari, pig's blood cakes, and tender shoots and leaves of water spinach. Some Yen Ta Fo joints offer pork-stuffed tofu, while others may do without it entirely.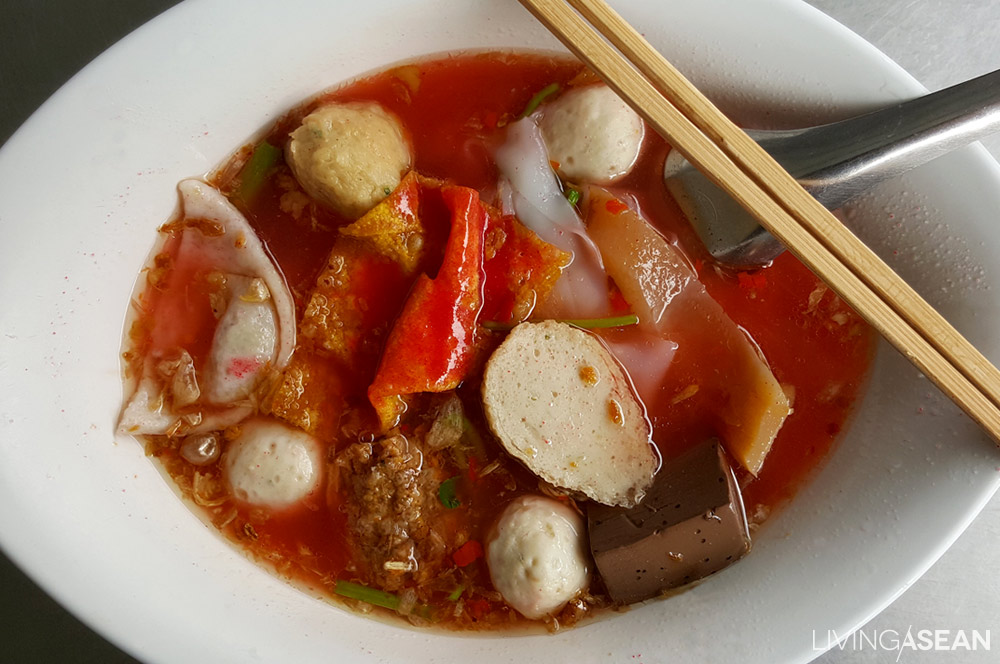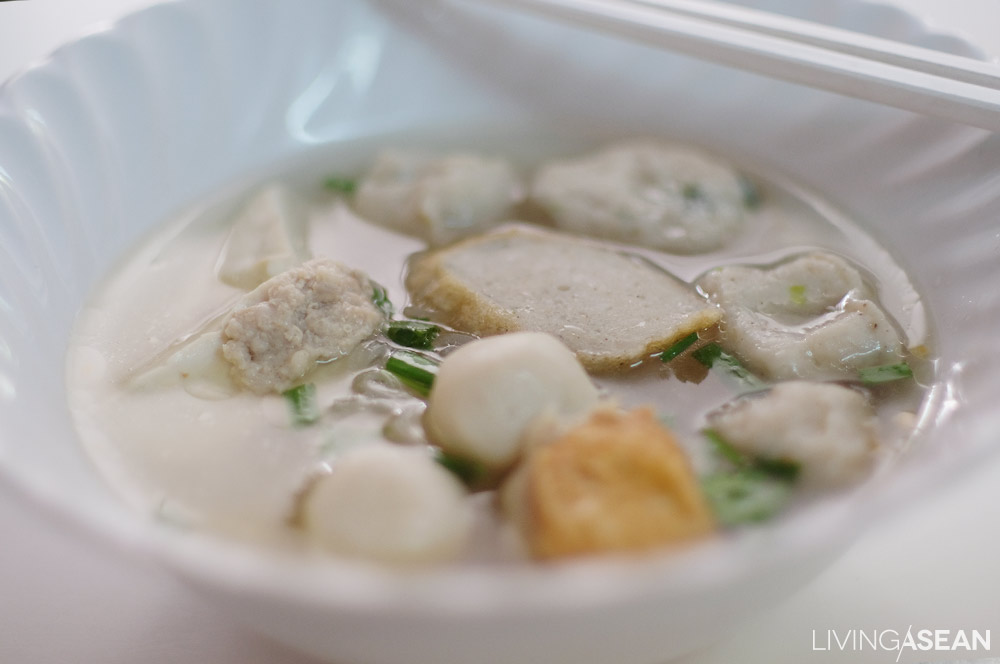 The Thai version is distinguished by the signature pink soup that gets its color from fermented red bean curd. The Thais also like their Yen Ta Fo with a variety of condiments, including taro fries, shrimp balls, jellyfish, and wood ear, aka black fungus. Some like their Yen Ta Fo the Thai way in spicy chili soups. A lot of people confuse Yen Ta Fo with a similar recipe without the pink soup. Although made with the same ingredients, the latter is known as "Kuaytaew Khae", literally Hakka noodle.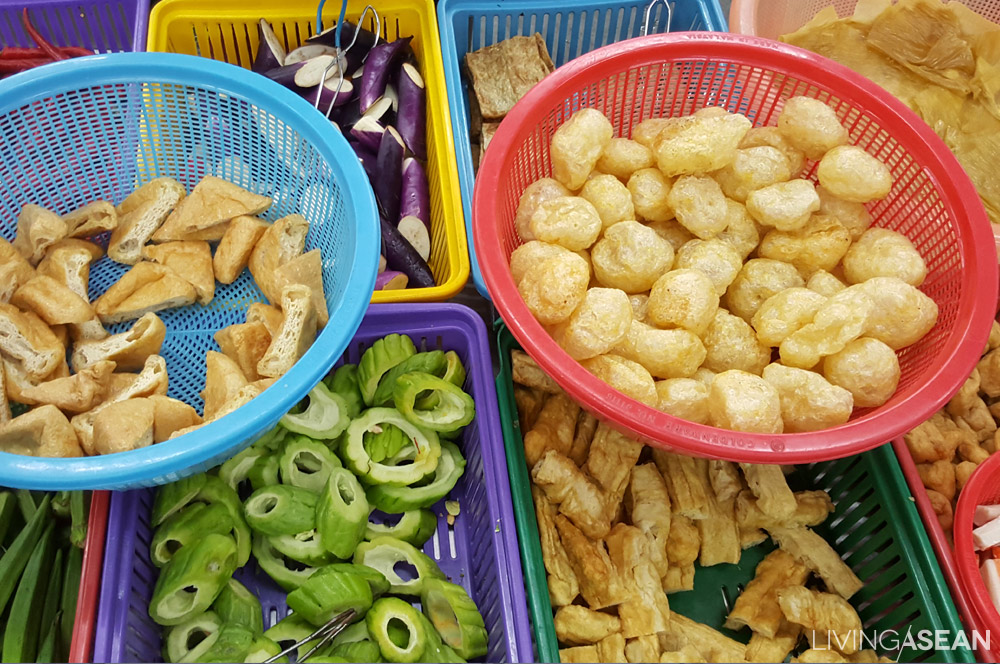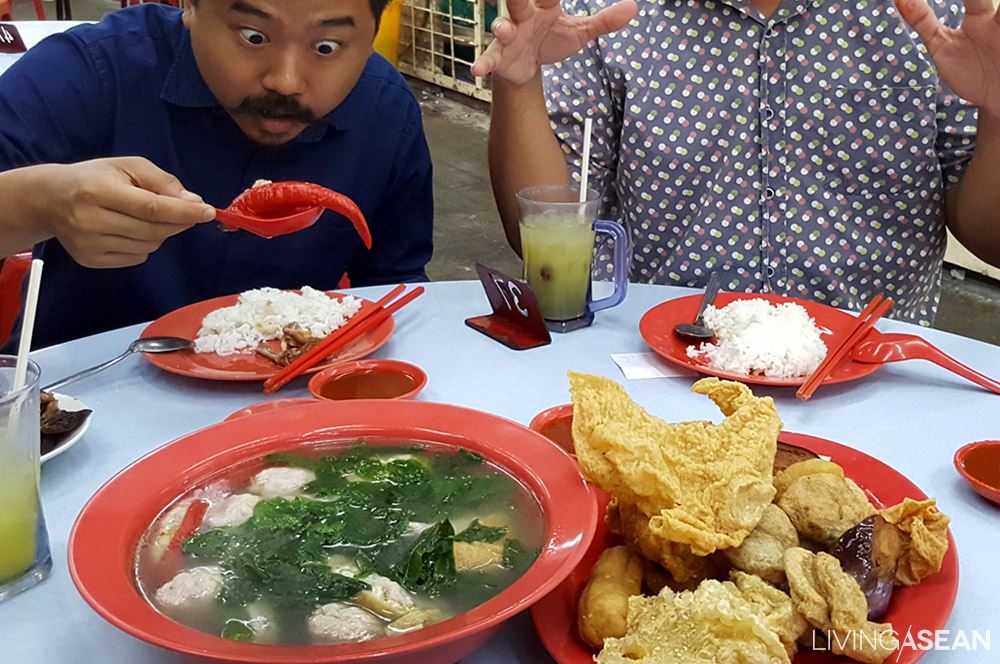 Traditionally, a Malaysian-style Yong Tau Fu begins with first-course meals consisting of a mix of crispy fries, such as tofu, purple eggplant, stuffed meals, and sweet pepper, aka bell pepper. It's hard to beat a good dipping sauce to start with. Then it's time to eat them with a soup and add noodle to complement a great meal. Yong Tau Fu is ranked among Malaysia's top 100 dishes with a national heritage status, along with other big hits such as Nasi Lemak (a rice dish cooked in coconut milk with anchovies and hot sauces), Nasi Ayam (chicken rice), and Ketupat (rice dumpling in palm leaf pouch).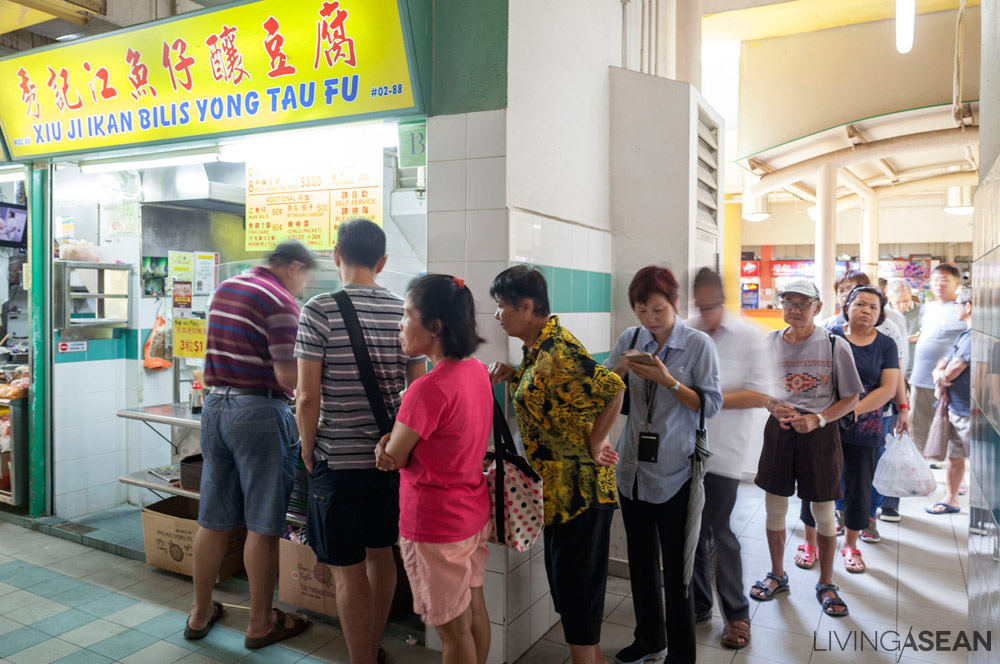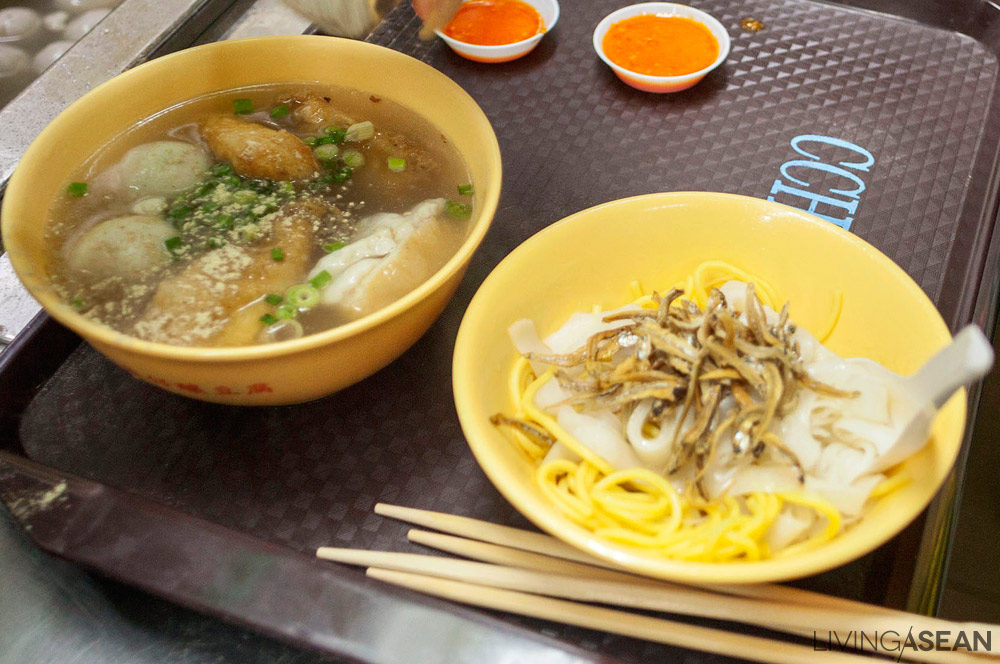 In Singapore, where Yong Tau Fu is a culinary success story, rice vermicelli is served on a plate along with a bowl of spicy soup called Laksa. It is recommended to try this with Chee Cheong Fun, a rice noodle roll that comes in either dry or wet versions. There are plenty of Yong Tau Fu joints to be found. The price is reasonable, but keep in mind the line is rather long. If you are patient, it will get to your turn. Enjoy your meal!
You may also like…