BANGKOK / Designed to improve the quality of life, SCOPE Promsri sits on a prime residential lot in the heart of Sukhumvit, one of Bangkok's vibrant cosmopolitan areas. Among its most outstanding features is the integration of the high-end contemporary furniture brand Ligne Roset of France with the overall design of every room and common area. A nexus between well thought-out design, best appliances brands and urban lifestyle conveniences, the 1.35-billion-Baht eight-story condo comes complete with a security system that exceeds standards for residential property management.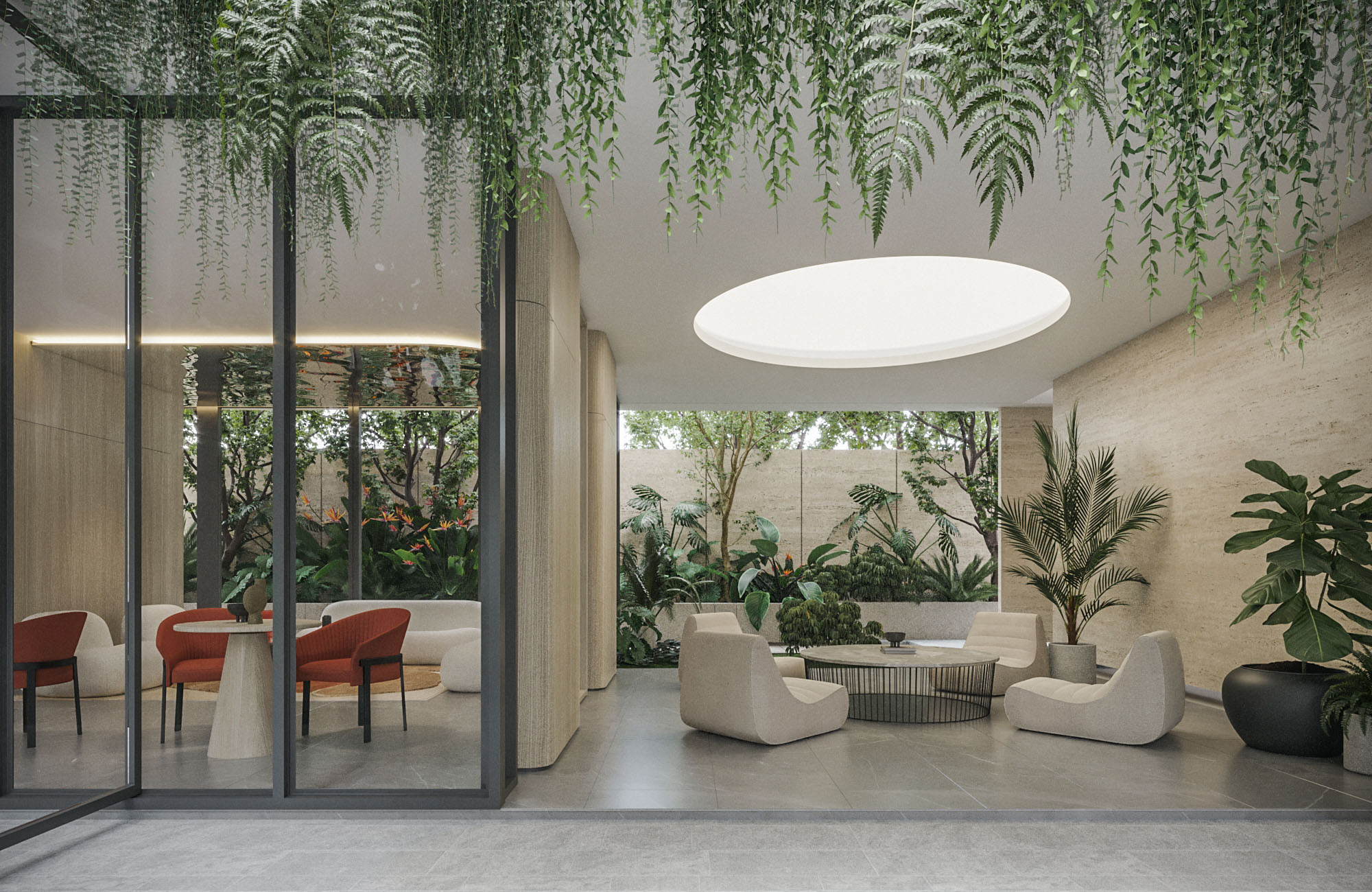 SCOPE Promsri is conveniently situated on Soi Promsri, a prime street that connects with three famous city thoroughfares; namely Soi Prompong (Sukhumvit 39), Soi Klang (Sukhumvit 49), and Soi Thonglor (Sukhunvit 55). The intention is to become a premium residential project capable of providing its residents with a world class service.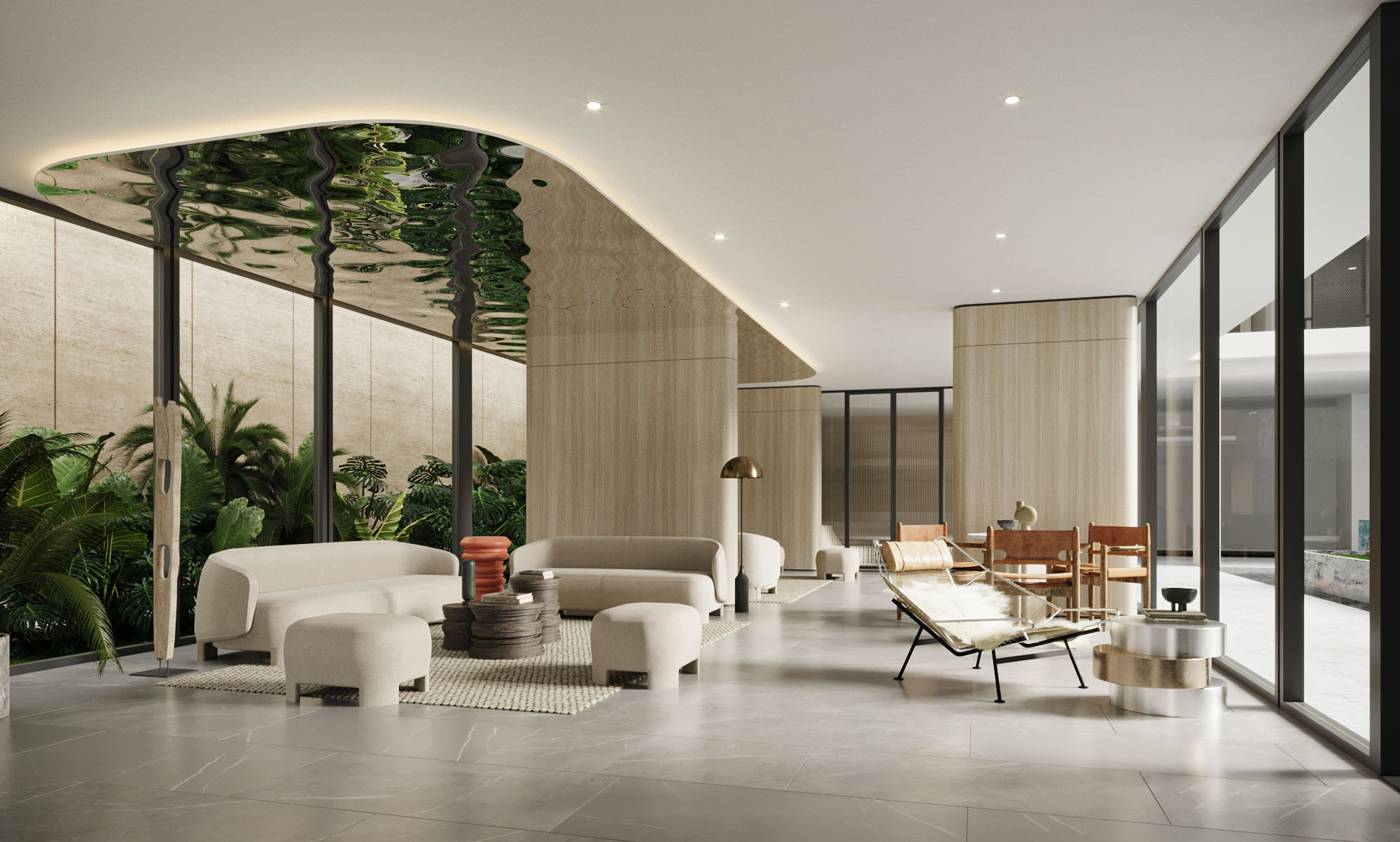 What makes SCOPE Promsri exceptionally good is the overall interior design paired with matching contemporary furniture by Ligne Roset, a high end brand that has been around for more than 160 years. Founded in 1860, Ligne Roset grew from humble beginnings and transformed itself into a successful furnishings outfit with branches across the globe. Over time, modern luxury furniture and decorative accessories have earned the company a reputation as experts in design and innovative manufacturing processes. The secret to its success lies in strict quality control that culminates in unique products that are not only handsome and comfortable, but also a profusion of elegance and value characteristic of French design.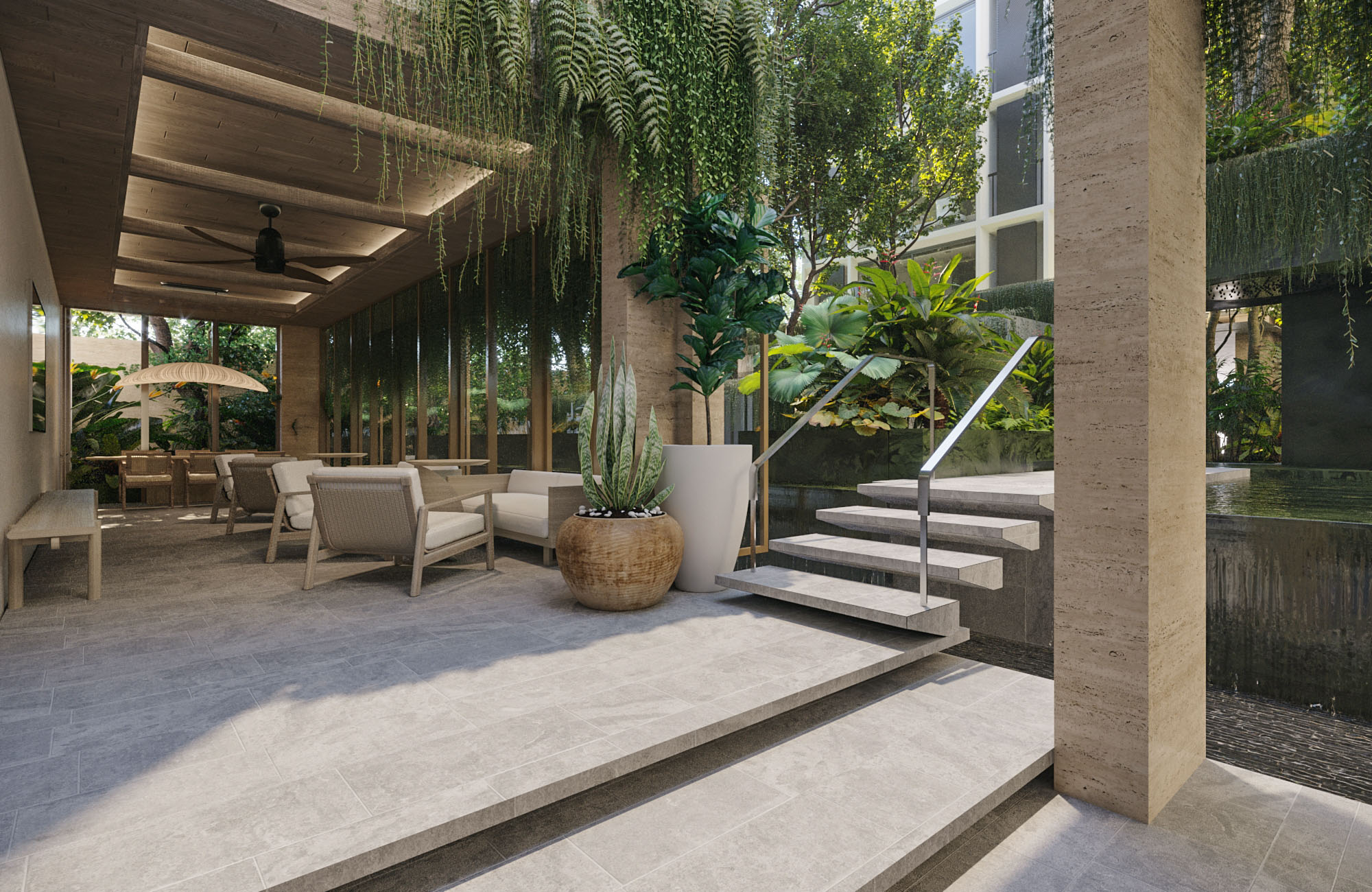 Yongyuth Chaipromprasith is creative expert in real estate development and CEO of the SCOPE Co, Ltd, which specializes in homes at the international premium level. He said: "We commit ourselves to providing quality and innovative design that has been our signature from day one. Every project that we've accomplished are the product of collaborations between us and other experts in the field, including world famous brands. When it comes to home furnishings, it's not about selecting products from catalogs. Rather, it's an act of working with others who have comprehensive knowledge and skill in a bid to create products that are evidence of quality and best express our ideas."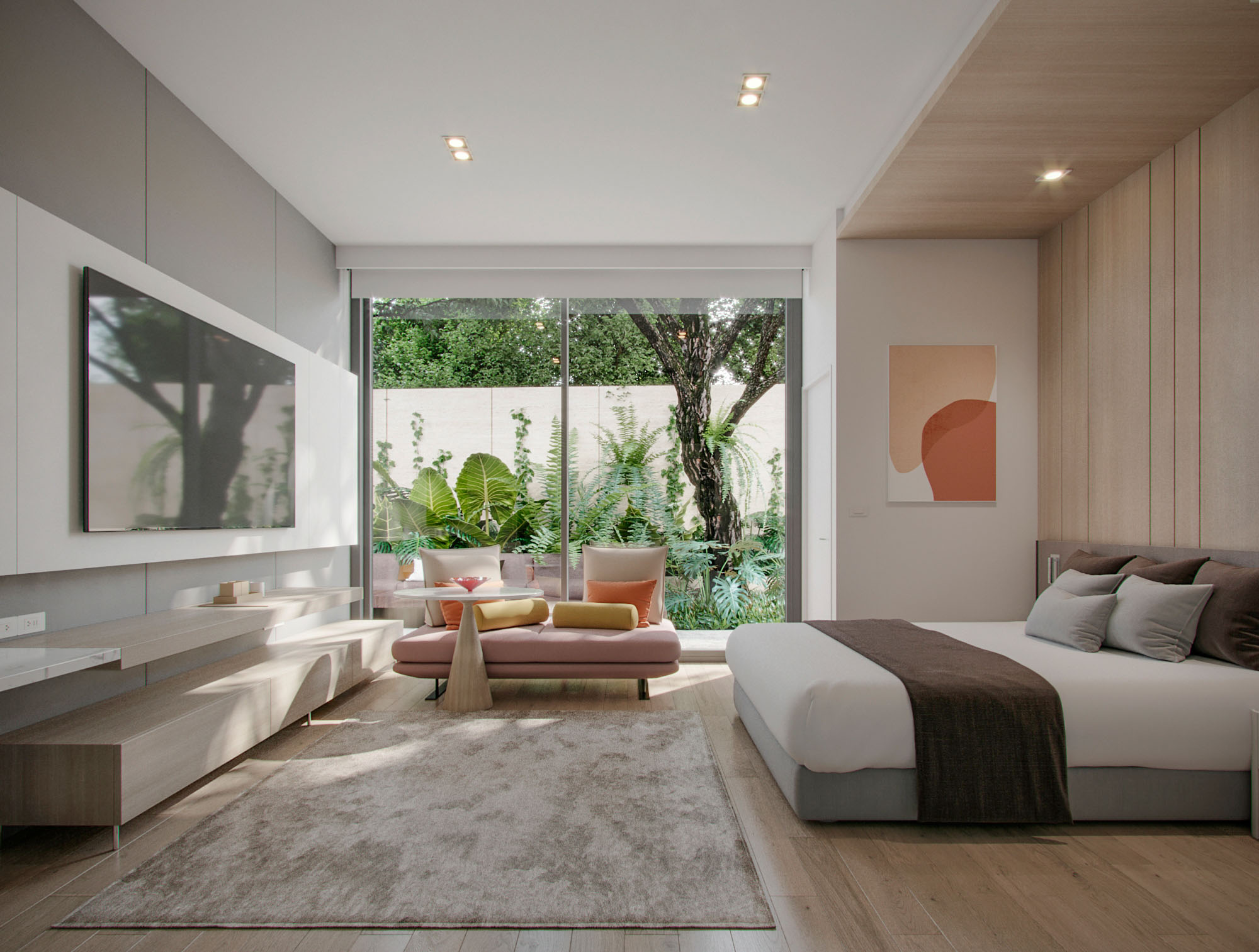 By this is meant that SCOPE Promsri places great emphasis on the individual's privacy and freedom from being disturbed by others. Hence, there are only two business units, compared to 146 residential condominium units on the premises. First and foremost, it's designed to raise the quality of life and improve safety for the project's residents. This is evident in the installation of water sprinklers in the ceiling of every room, despite it not being required by law governing eight-story buildings.
That's not all. At SCOPE Promsri every condominium comes complete with modern conveniences and household appliances that comply with standards. They include electrical kitchen appliances by the MIELE brand of Germany, plus built-in combinations consisting of a microwave oven, induction cook top, kitchen exhaust fan, and built-in Liebherr brand refrigerator, as well as wall-mounted washlets by Kohler, Germany.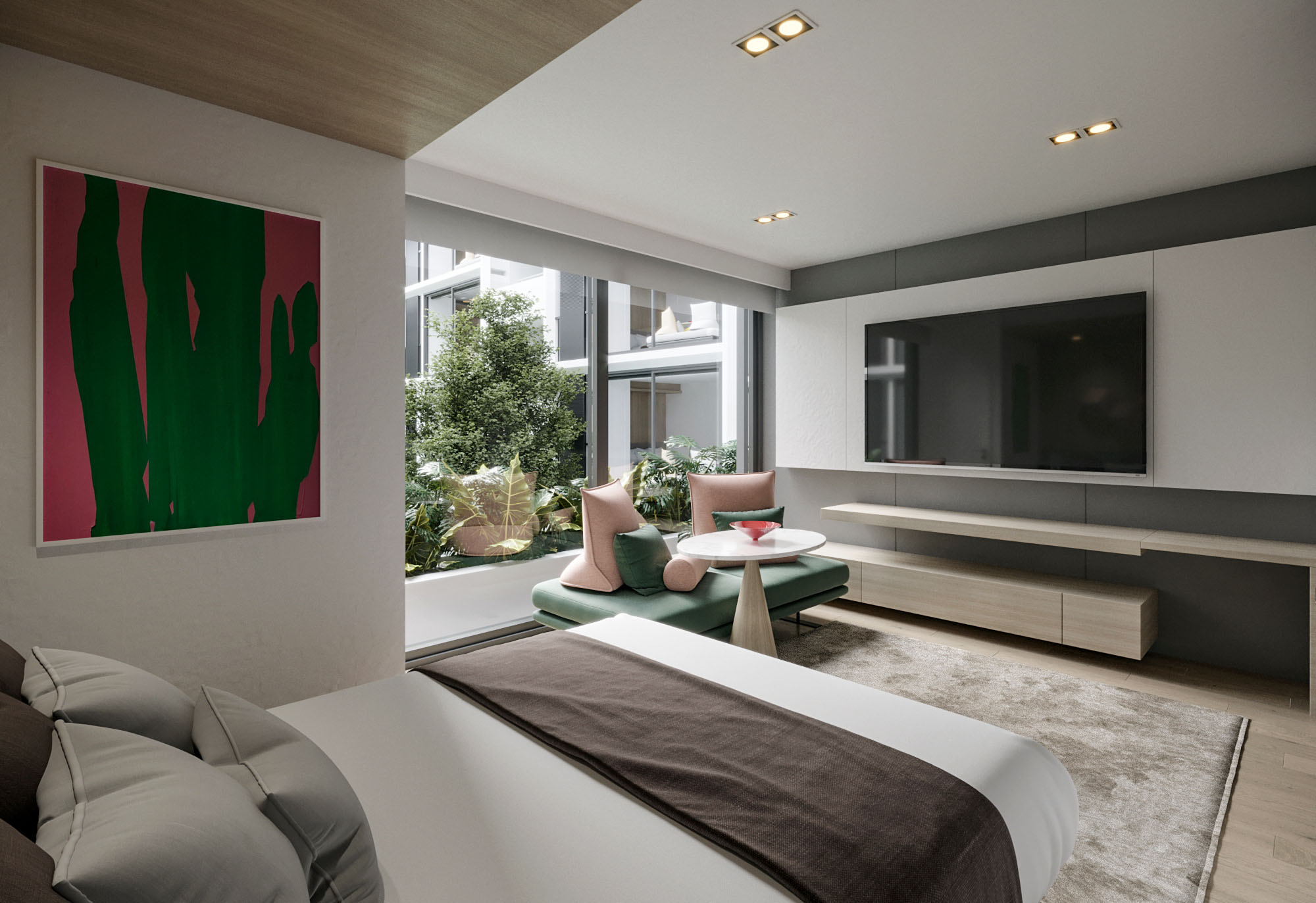 Apart from the full complement of world class equipment, every condo unit receives a great deal on decoration known as "Promsri Edition Fully Furnished Package", an 890,000-Baht value that includes, among other things, a Prado sofa by Christian Werner. Customers are allowed to choose more than one color for the sofa. Plus, there's a special edition table code named "Promsri Table", which is manufactured exclusively by Ligne Roset for this project only. And that's not all. The list also includes a built-in console that comes with a 75-inch TV set, bed with headboard decorating ideas and mattress by Simmons, the world class brand that's used by six star hotels across the globe.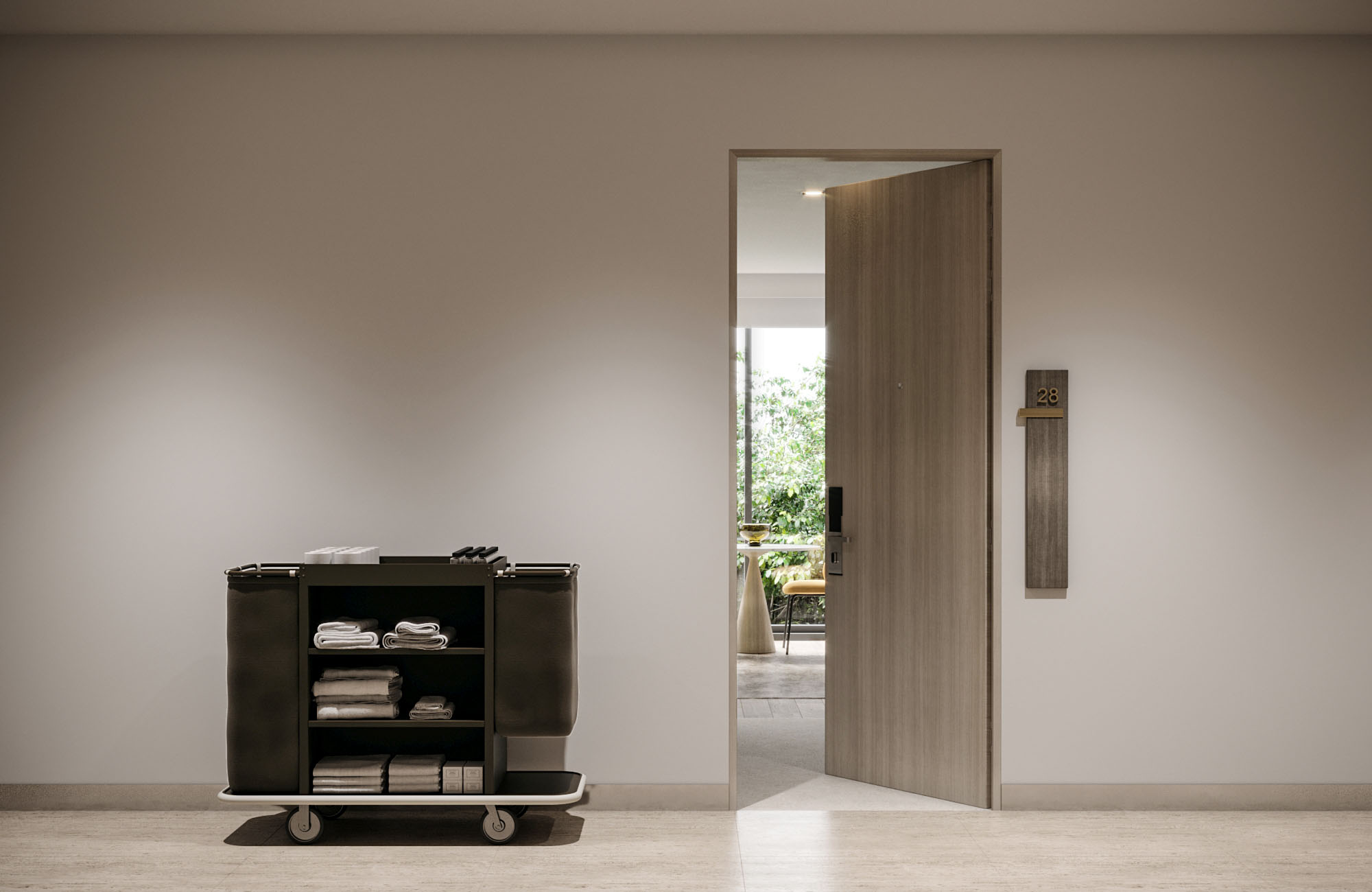 Strictly speaking, the Promsri Edition is more than just a list of household equipment or furniture. Rather, it opens the door to a new lifestyle evolving around feeling good and living better ideas. It's about nurturing quality thoughts that culminate in good design for homes at the international premium level.
Yongyuth added: "SCOPE Promsri has invested a lot of money to create a good first impression with the project's exterior design. But the quality that pleases the aesthetic senses alone isn't enough. That's why we also place great emphasis on long term durability and ease of maintenance. This is evident in the use of reflective glass acoustic film that not only protects resident privacy, but also reduces heat transfer from outside, thereby saving on energy consumption. Plus, it doubles as sound barrier that reduces street noise by as much as 30%, a feature that's further enhanced by motorized blackout blinds for added indoor thermal comfort. It's designed to achieve total darkness in the room, especially for customers in the young international premium group who requires the highest quality of rest. This is particularly important for the so-called work-hard, high-income group."
"SCOPE gives good living conditions the highest priority. For this reason, it provides a variety of services including safe transport of food items and cleaning service. It's a luxury condo that not only allows pets, but also is truly pet friendly. By enforcing carefully thought-out rules and regulations, it ensures that pet owners and non-pet owners can live together in harmony."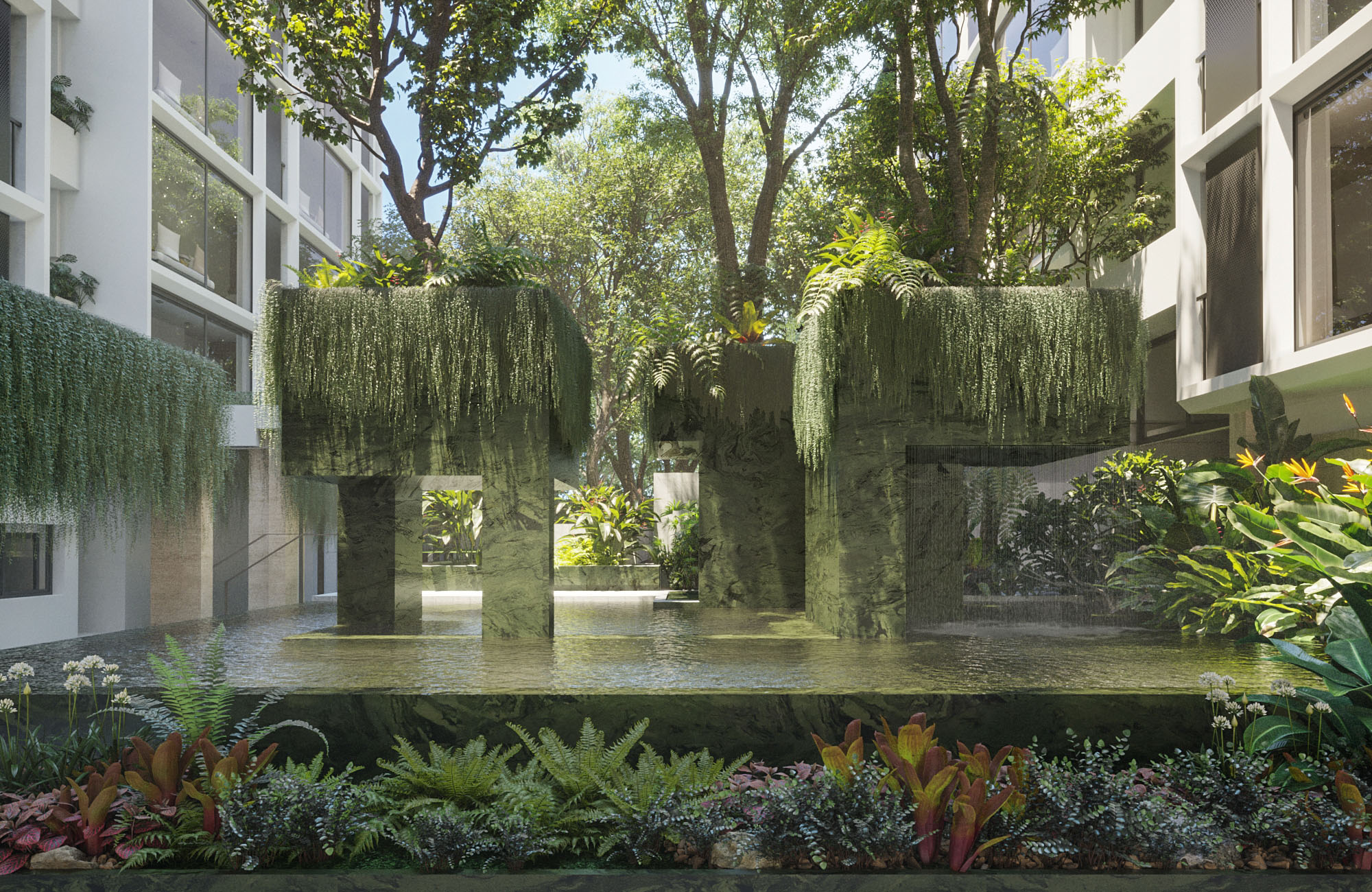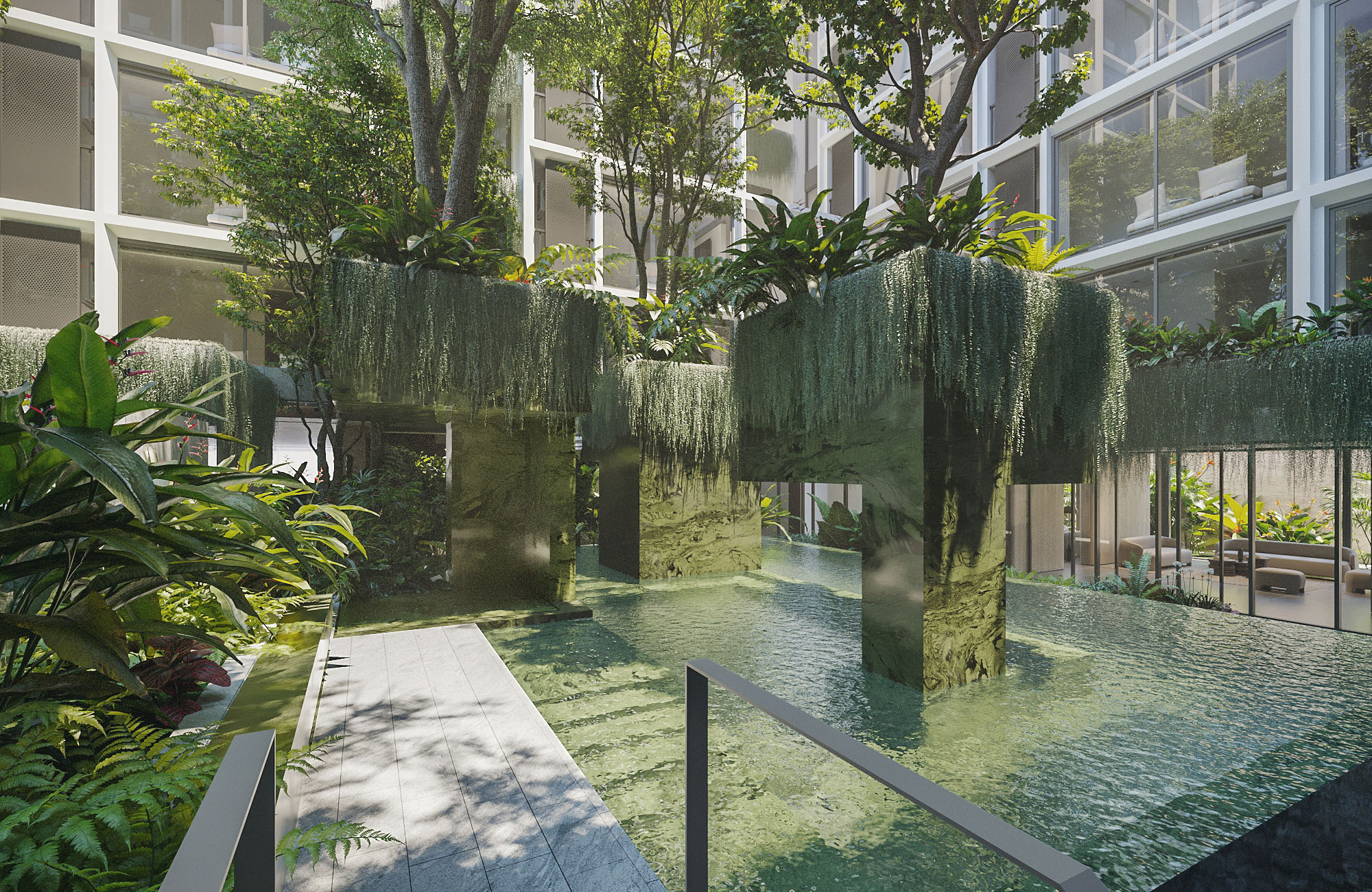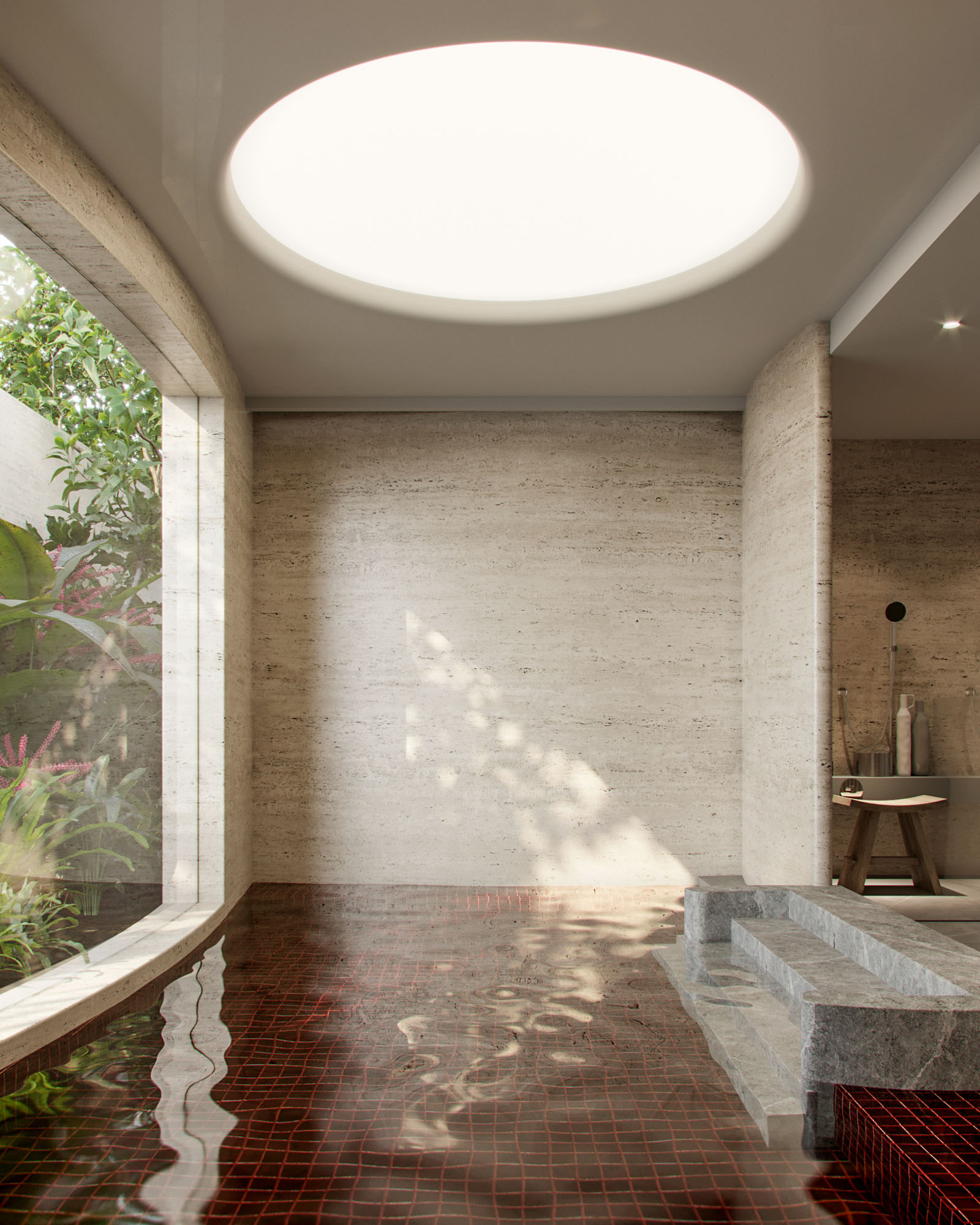 SCOPE Promsri condos complete with the "Promsri Edition Fully Furnished Package" are on sale now for 6.3 million Baht apiece. The scheduled finish date is around November 2022. Unit reservation has begun as of 12 March 2021. Register now at www.scopepromsri.com