Cambodia may not be the most vibrant art scene in the world. The country that's known for the most iconic temple Angkor Wat is fast making its presence felt as an artistic destination. Inspired by a new sense of confidence, three Cambodian talents have risen to fame around the region and across the globe. Let's meet them.
///CAMBODIA ///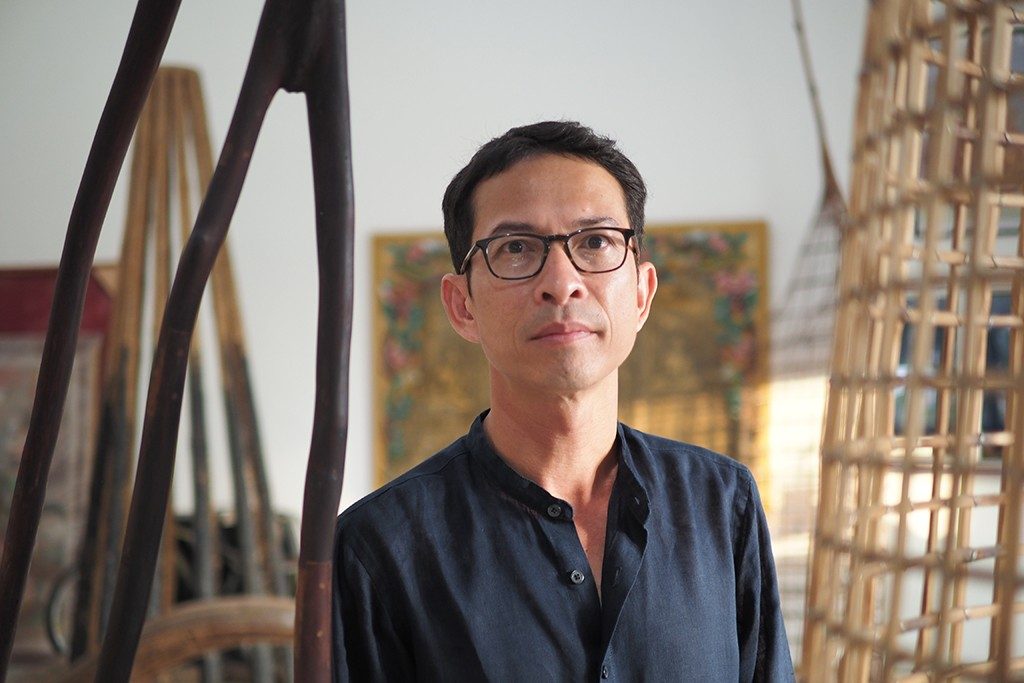 Sopheap Pich
Born in Battambang, Cambodia, Sopheap Pich moved with his family in 1984 to the United States, where he later graduated from the Art Institute of Chicago. He returned to Phnom Penh in 2002, and has been based there since. Pich is known for creating works of art using local methods and materials, such as bamboo, rattan, and earth pigments gathered from across the country. He also made sculptures inspired by bodily organs, vegetal forms, and abstract geometric structures. Among his masterpieces are "Reliefs" in 2013, "Compound" in 2011, and "Morning Glory" in 2011.
Sopheap has had exhibitions at the Metropolitan Museum of Art (New York), the Centre Georges Pompidou (Paris), the Guggenheim Museum (New York), the Singapore Biennial (Singapore) and the Venice Biennale 2017 (Italy).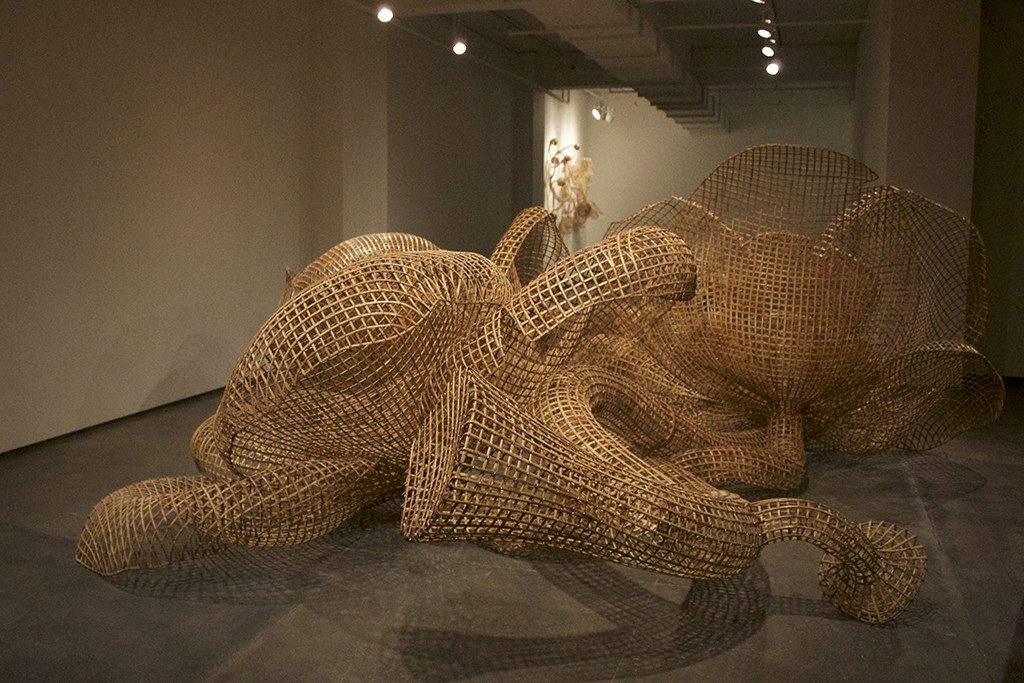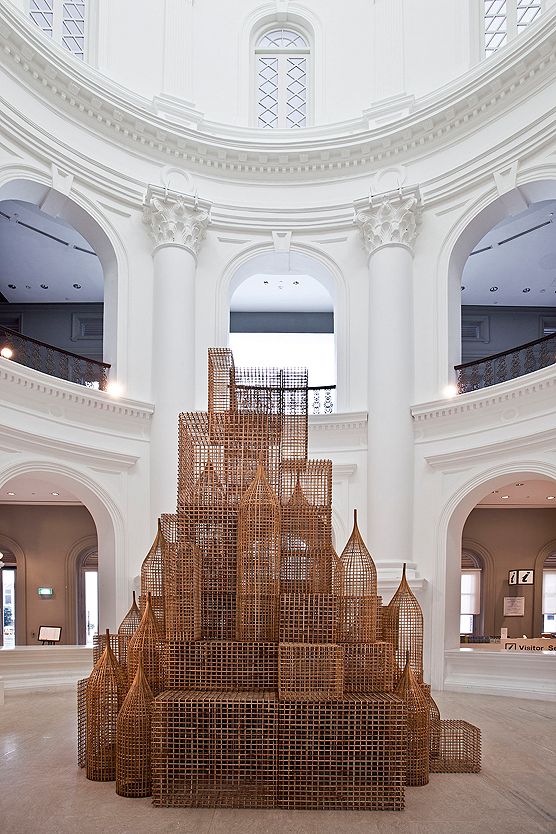 Link: http://sopheap-pich.com/work/
http://crowcollection.org/exhibition/hidden-nature-sopheap-pich/
http://www.designedforliving.com/editorial/finds/weaving-wonderment/
---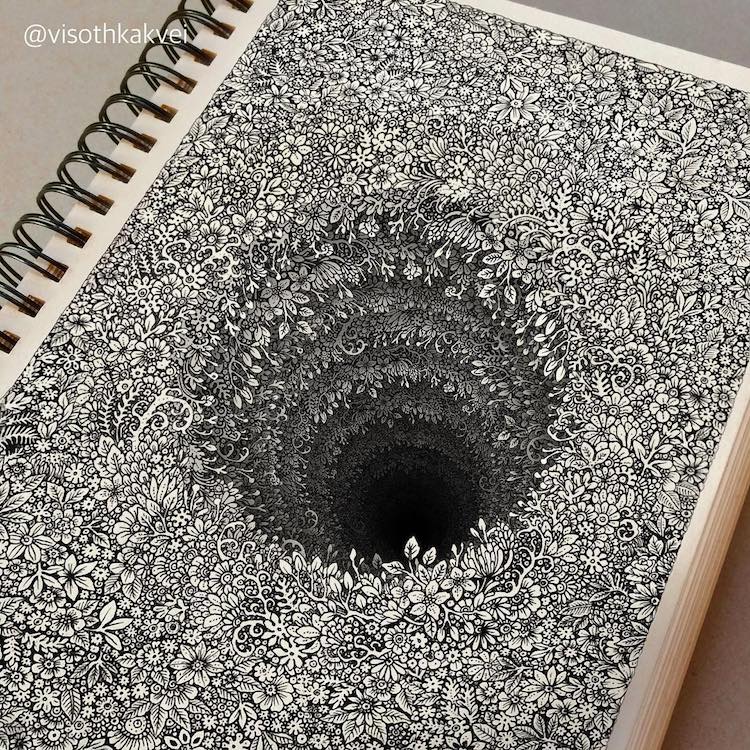 Visoth Kakvei
An illustrator who mixes abstract patterns, fantasy imagines, and doodle art in his own style, Visoth Kakvei created extraordinary art by simple black pen and presented it online as if it were everyday art from his sketch book. Nowadays, he has more than 850,000 followers on Instargram. Watching him draw is really an amazing experience.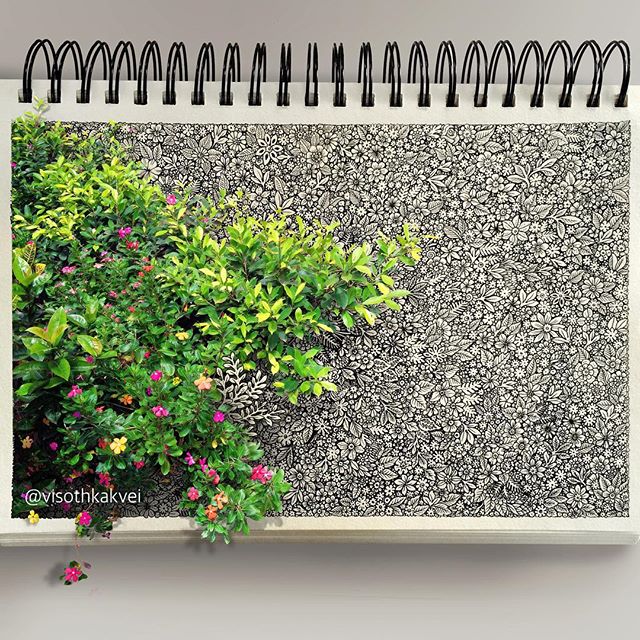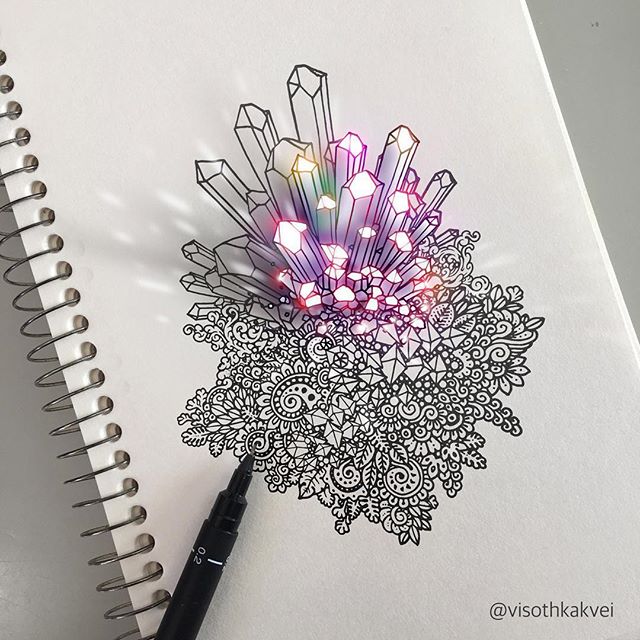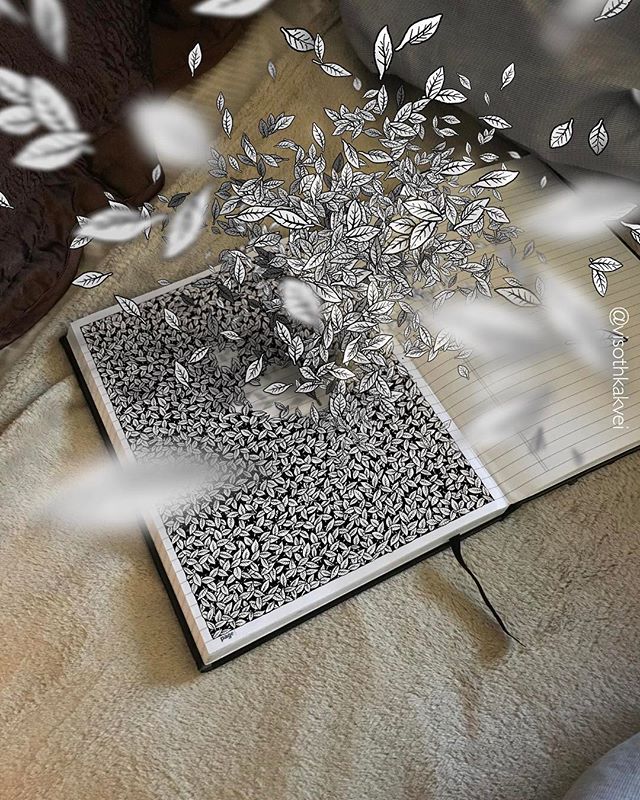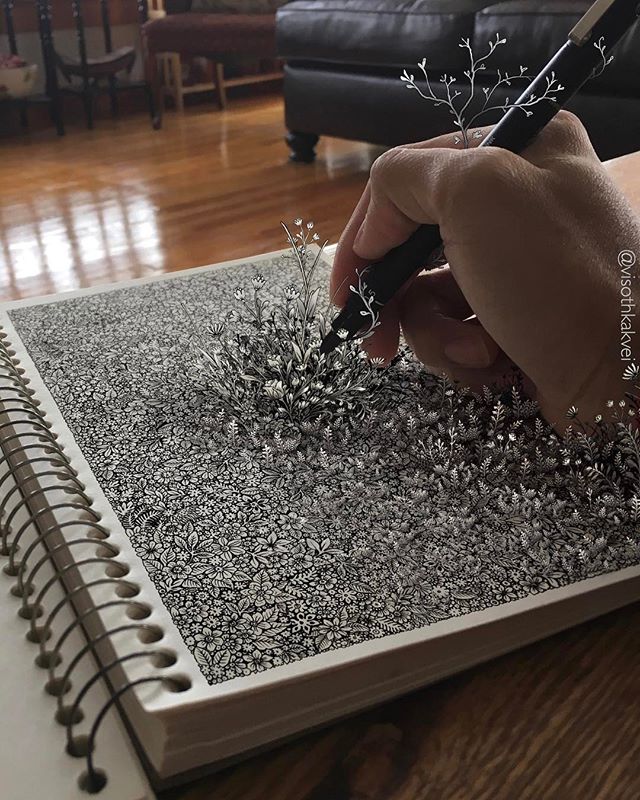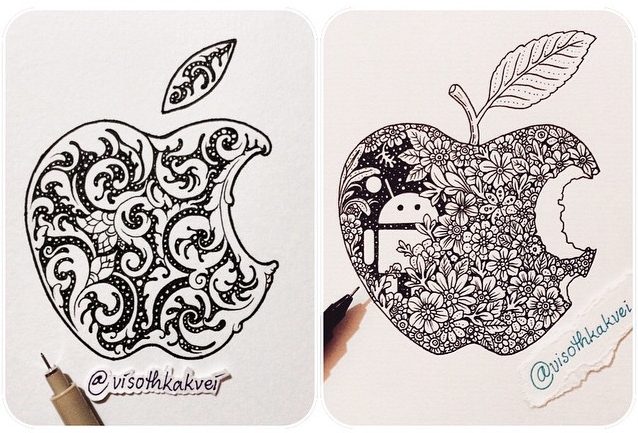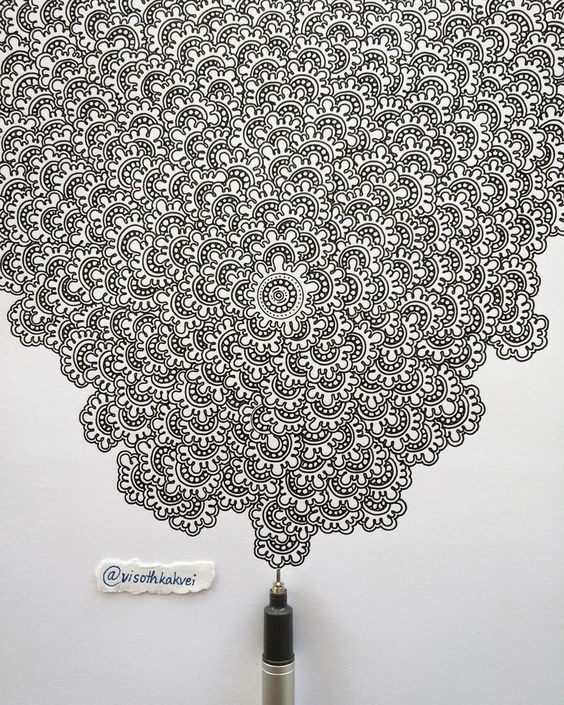 Link: https://www.instagram.com/visothkakvei/
---

Lisa Mam
The first female street artist of Cambodia, Lisa Mam is one of the hottest emerging artists in Phnom Penh. She and her associate, Peap Tarr, presented Khmer patterns and ornaments in graffiti style. Lisa got her inspirations from ancient arts of the Angkor period, including ornaments at Angkor temple, the dancing Apsaras, and goddess sculptures. Her works have been on view not only at Boeung Kak and hotels in Phnom Penh, but also at the art gallery Lotus Arts de Vivre, the discotheque Bed Supperclub, the hip hotel Cacha, and the premier shopping center Siam Discovery in Bangkok. The Cambodian artist duo also produced the street clothing brand "REPTILE".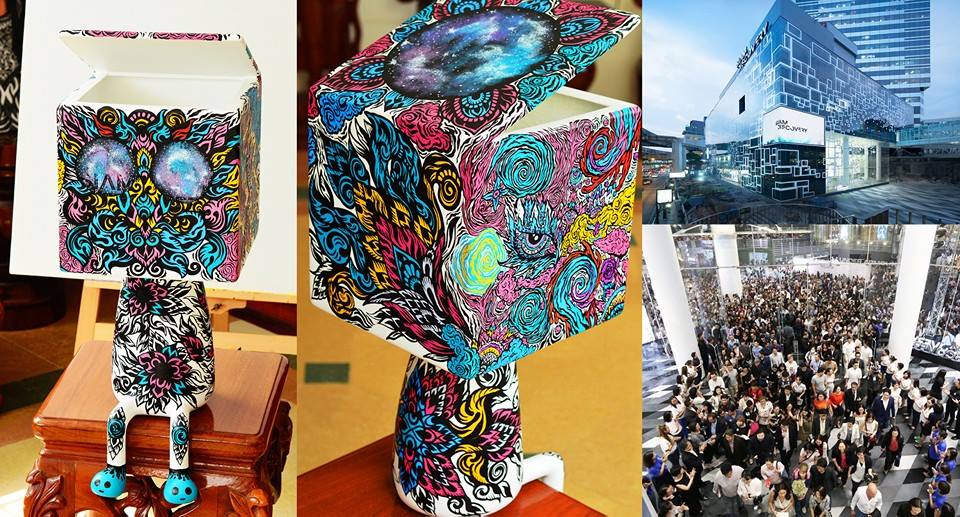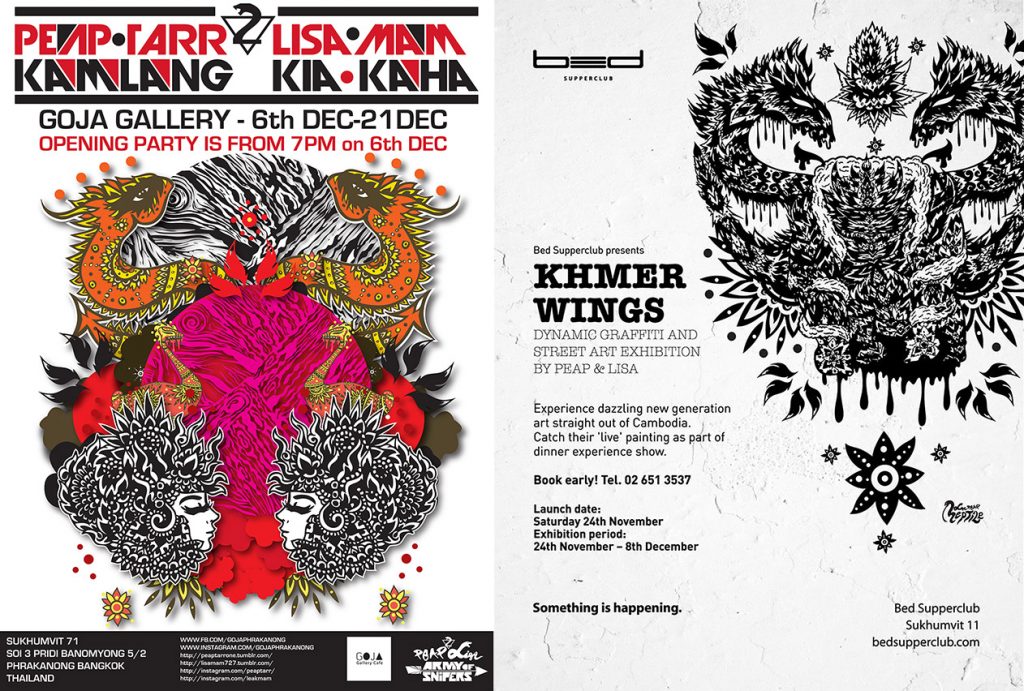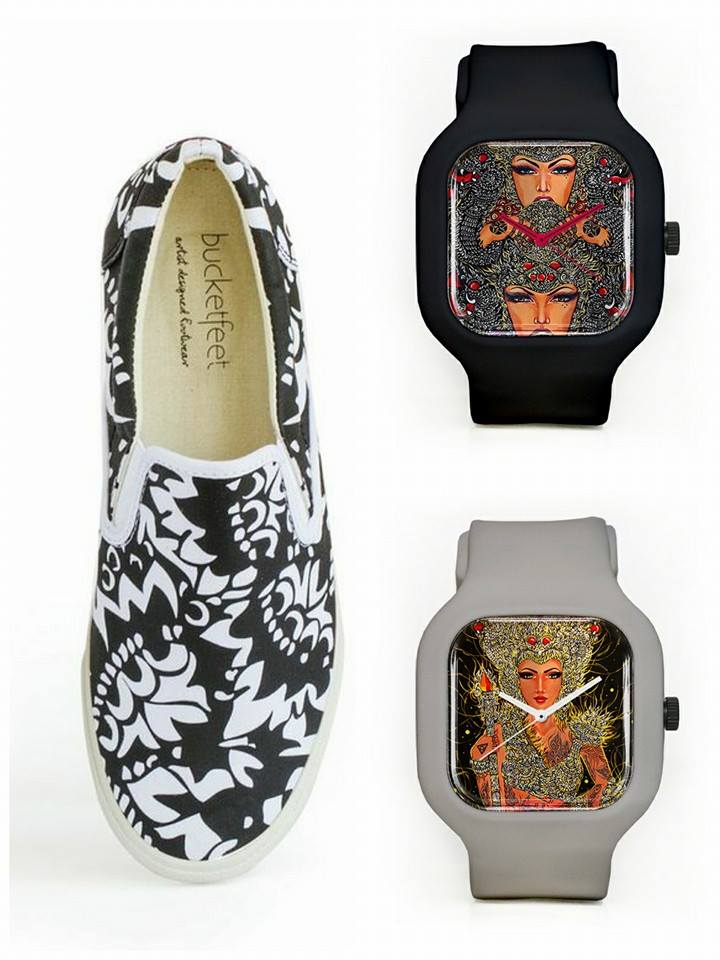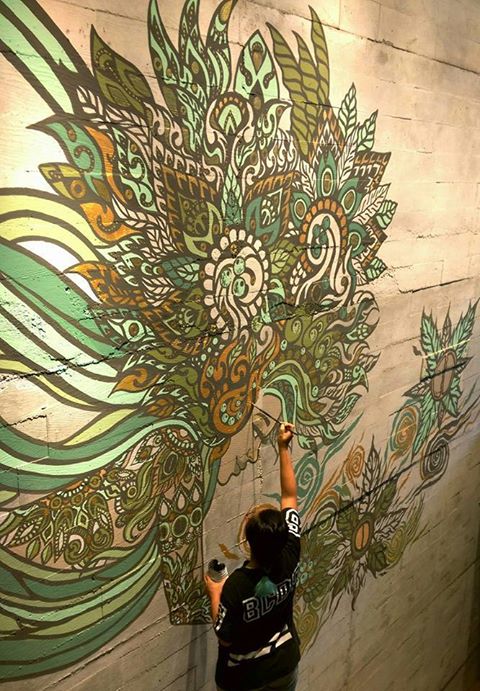 Link: https://www.facebook.com/LisaMamArt/