How do we view ourselves and the world? This is the question and the core of Singapore Biennale 2016. Through views of 63 selected artists from Southeast Asia, East Asia and South Asia, Singapore Biennale 2016 invites everyone to discover intertwining worlds like you have never seen before.
/// Singapore ///
Photos: Singapore Art Museum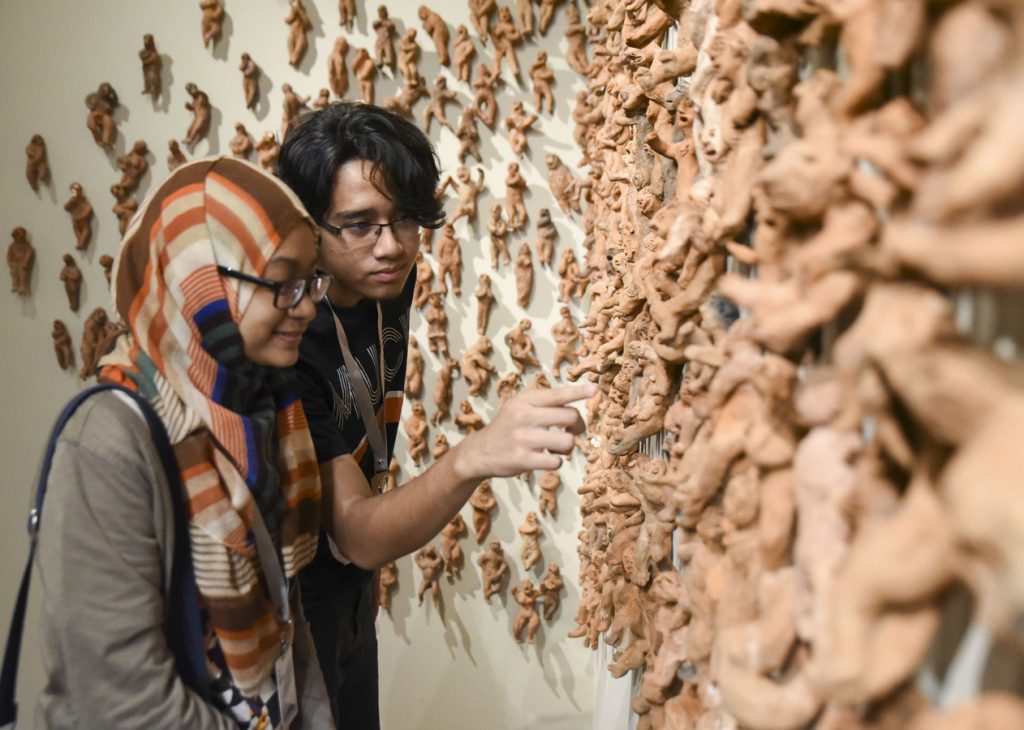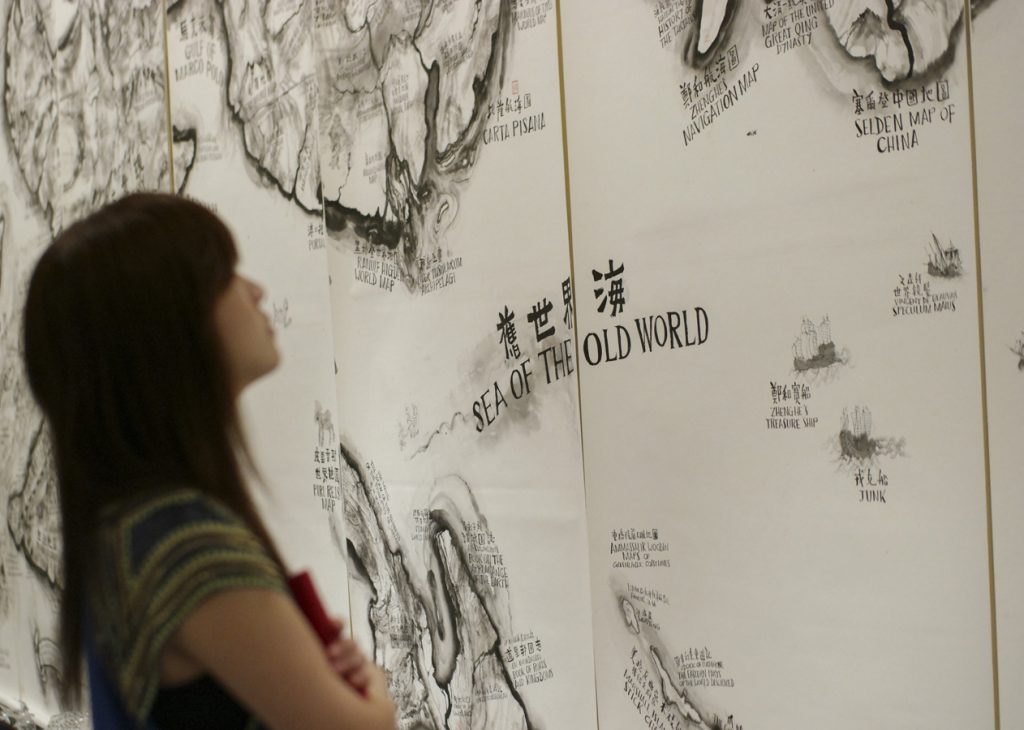 Throughout the period of four months (October 27, 2016 – February 26, 2017), talks, workshops and exhibition are being held at museums and art galleries across Singapore. Following are some of the highlighted works you wouldn't want to miss.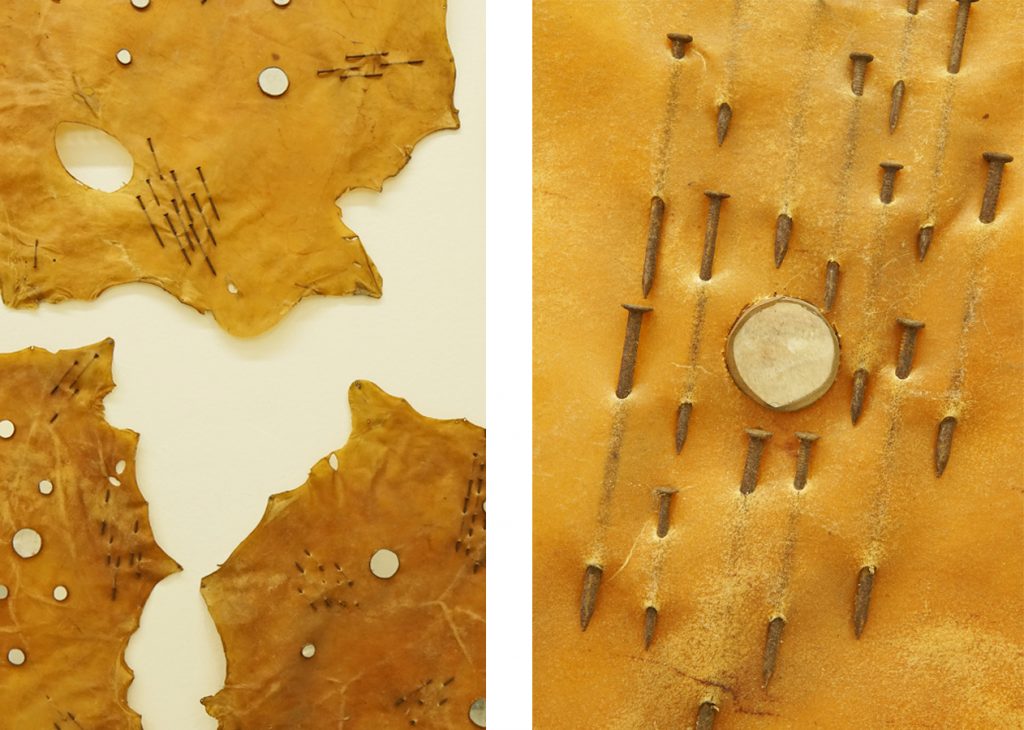 Fantasy, imagination and history cross path in many exhibitions. Made Wianta, an Indonesian artist looks back to the colonial chapter in Indonesia history with buffalo leather maps. The orange-gold color of buffalo leather and glistening mirrors and nails depict abundant Indonesia's spices and nutmegs during the colonial era.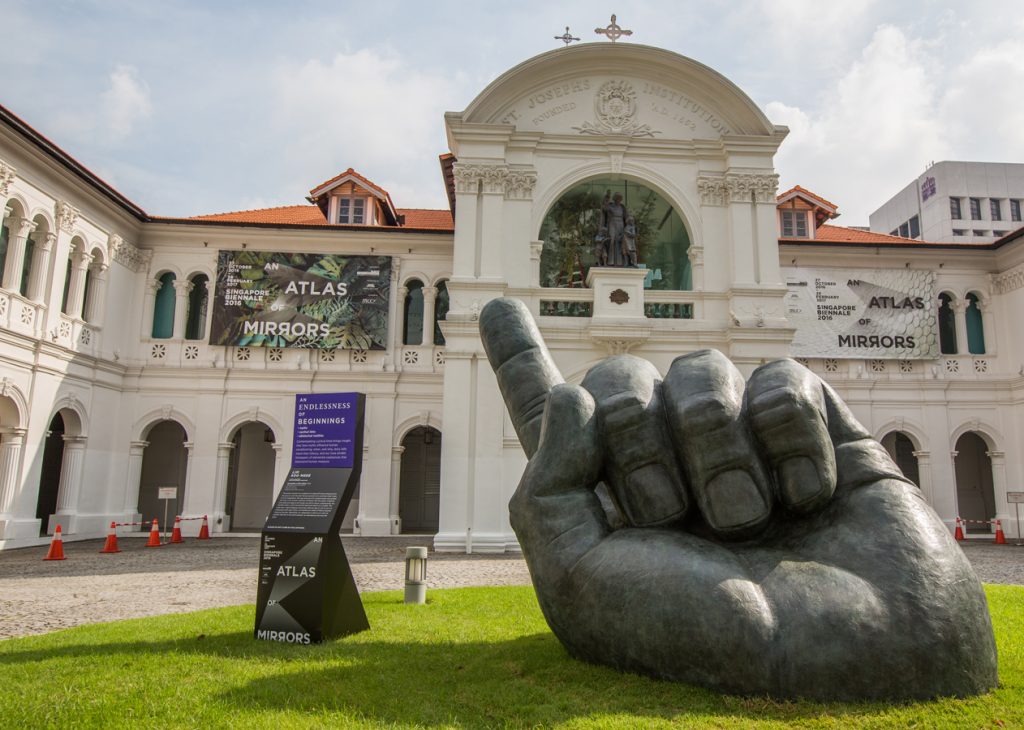 Lim Soo Ngee creates a Singapore mythical story beyond the history. According to his imaginary myth, a gigantic left hand sculpture once belonged to a statue, which was guiding the way to a ship of civilization. The statue collapsed. Since then, the left hand has been turning into a sundial for Singaporean people.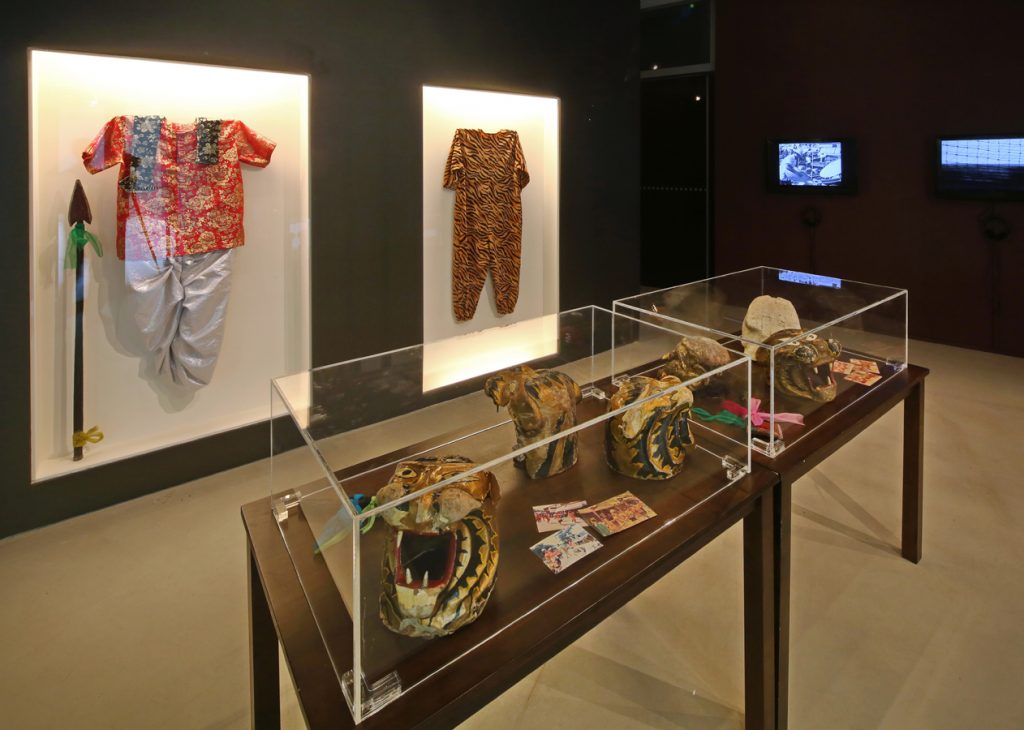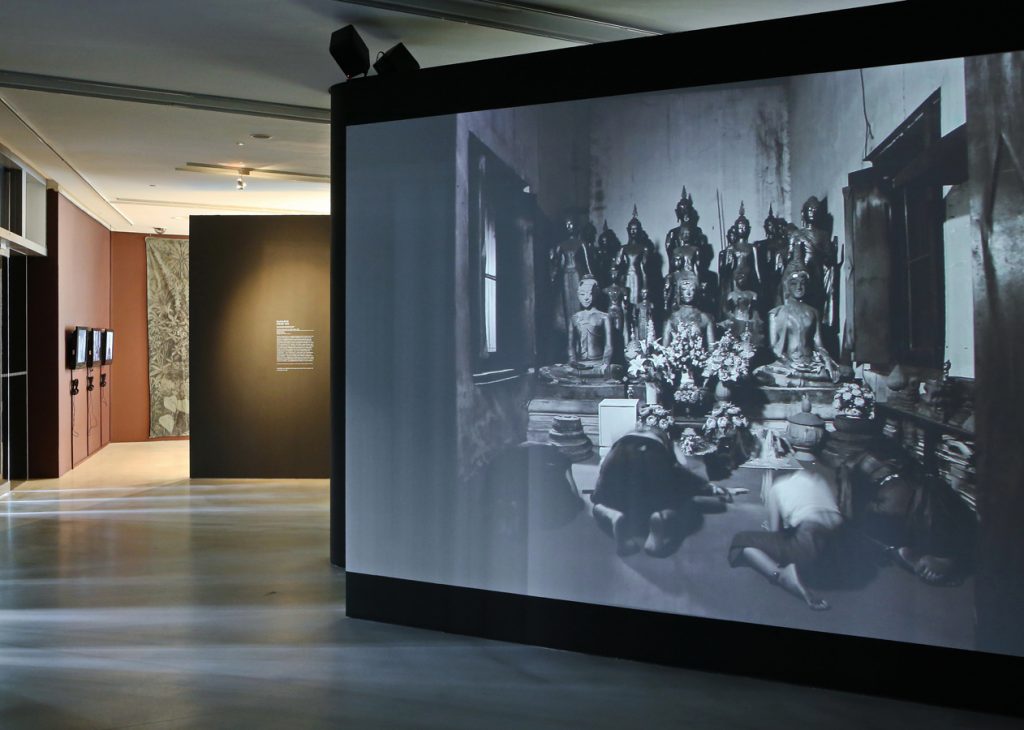 Another mythical-themed work is by a Thai artist. Moved by "Kra-Tua Taeng Seua," Southern Thailand folklore about a tiger hunt, which was once popular but currently could barely survive in a contemporary world, Sakarin Krue-On produced a live performance, a silent film and behind-the-scene documentary.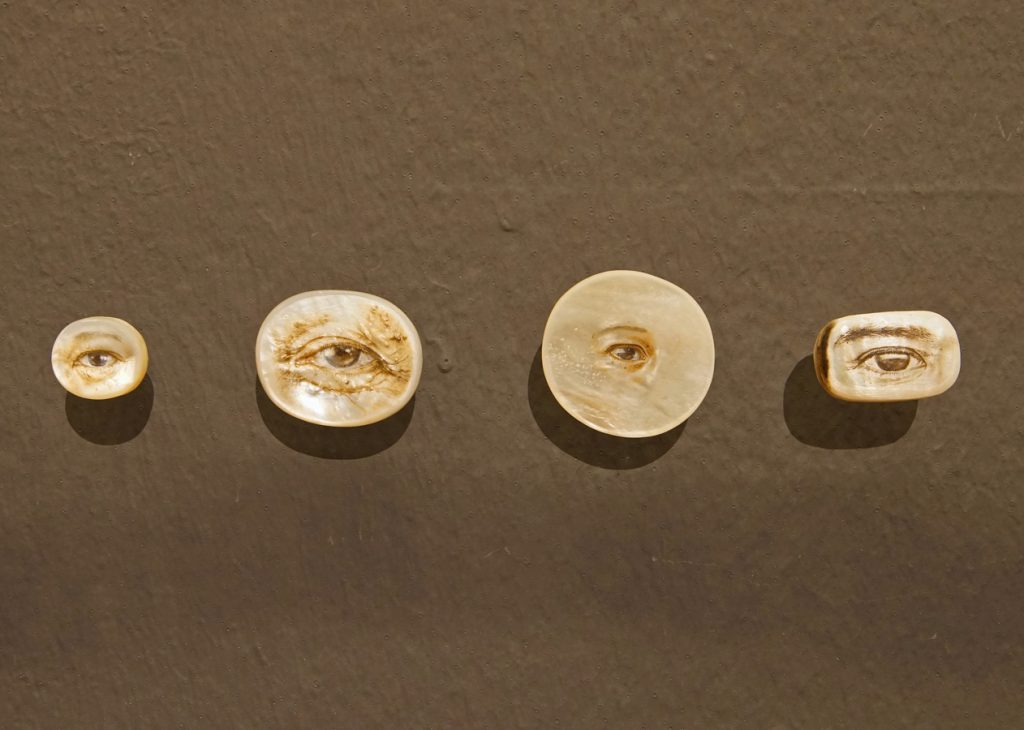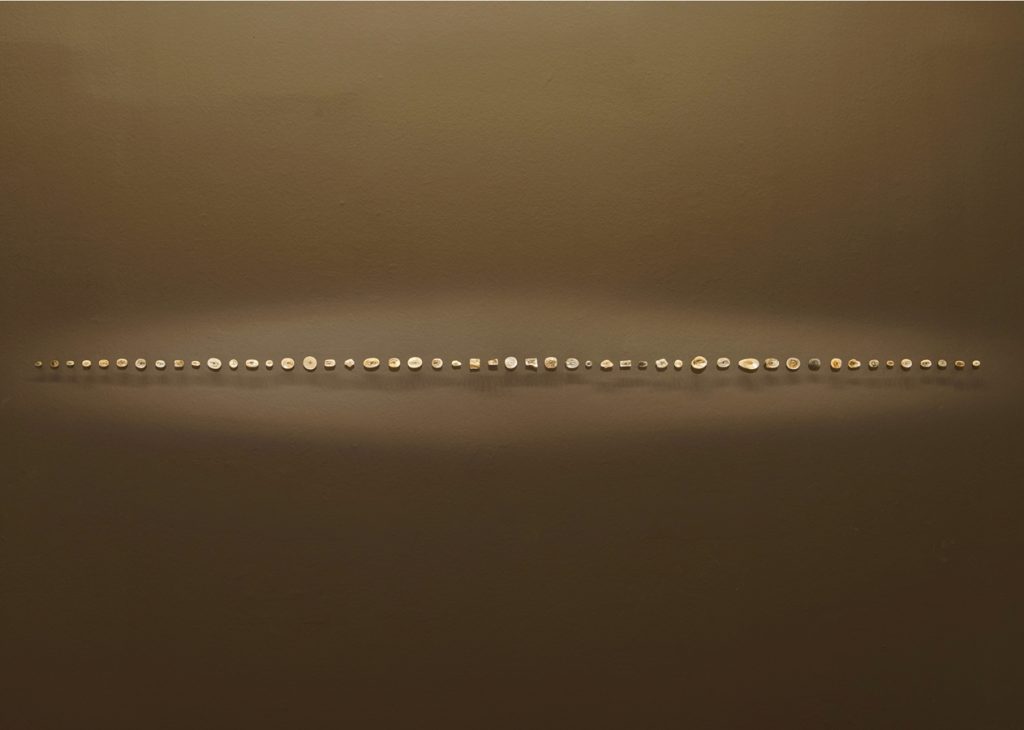 Karagatan (The Breadth of Oceans) is more of a realistic piece. The artwork will look right back at you while you are observing. Eyes of coastal villagers in the Philippines are carved and painted on mother of pearl shells to show their connections to the sea and to pay homage to those whose lives and fates are tied to the ocean.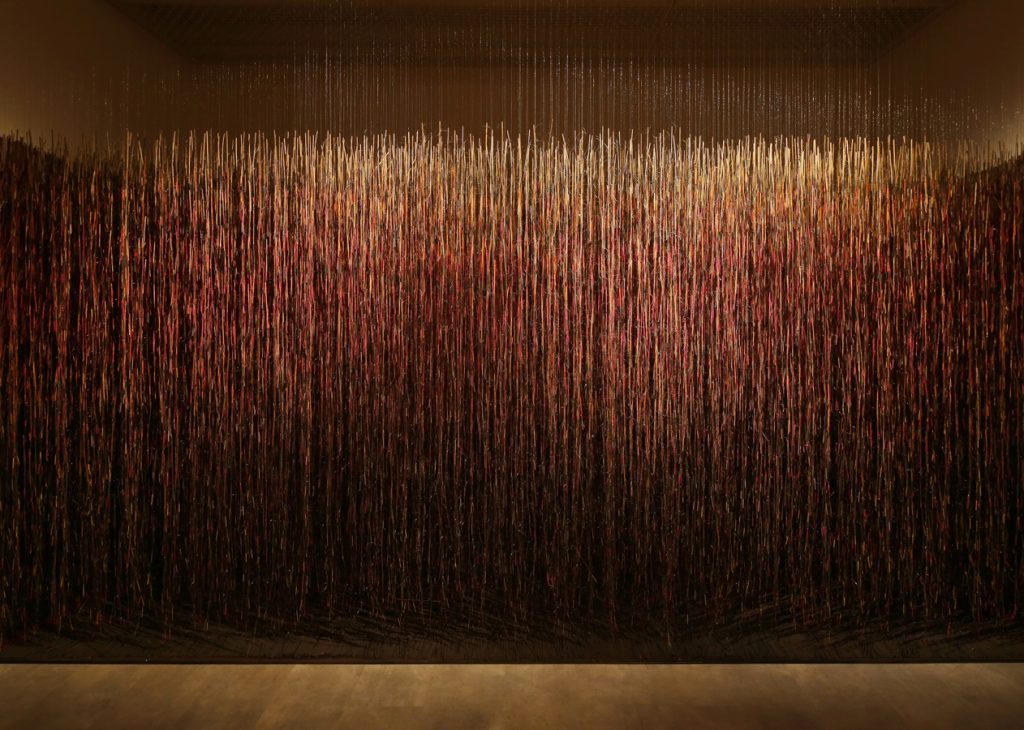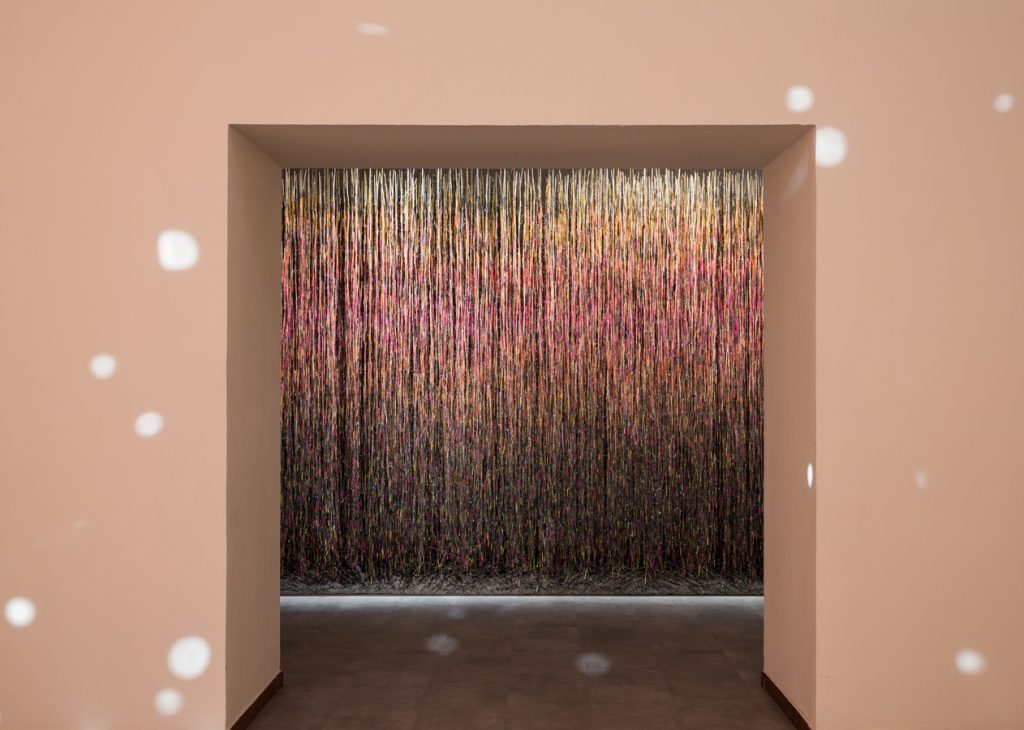 Big ideas are also at play here. One example is Hemela Bhuta's work. From India, Bhuta's Growing is a large hanging installation piece made mainly from incense sticks of different fragrance. Each stick represents a human being. Each one is different, yet we are facing birth, growth and death just the same. It also reflects the idea of human species as a small part of Nature.
Drop by for a visit at Singapore Biennale 2016, and you will certainly witness novel and thoughtful points of view and maybe develop one of your own.