A cutting-edge idea: turn an old apartment building into cafés, restaurants, and co-working spaces. The Café Apartment, 42 Nguyen Hue Street (Walking Street) in Ho Chi Minh City, Vietnam, is a must-see.
/// Vietnam ///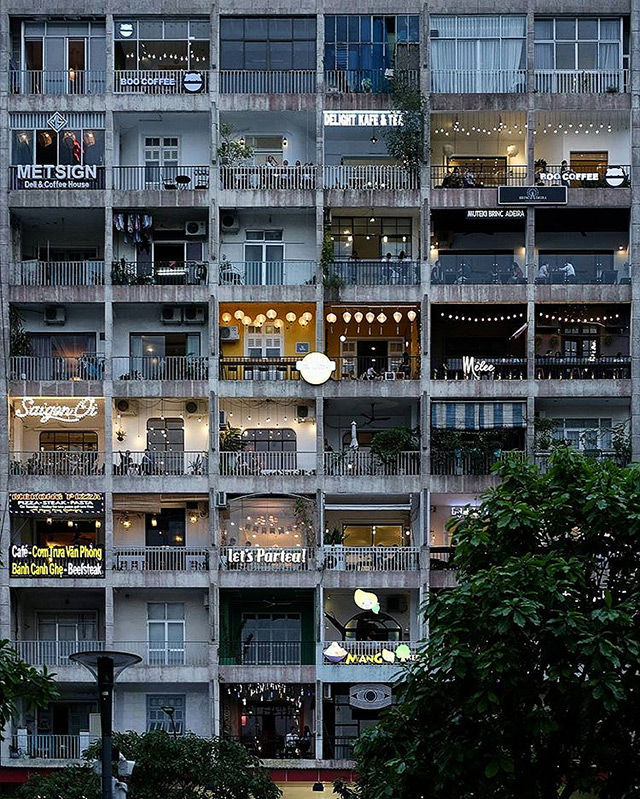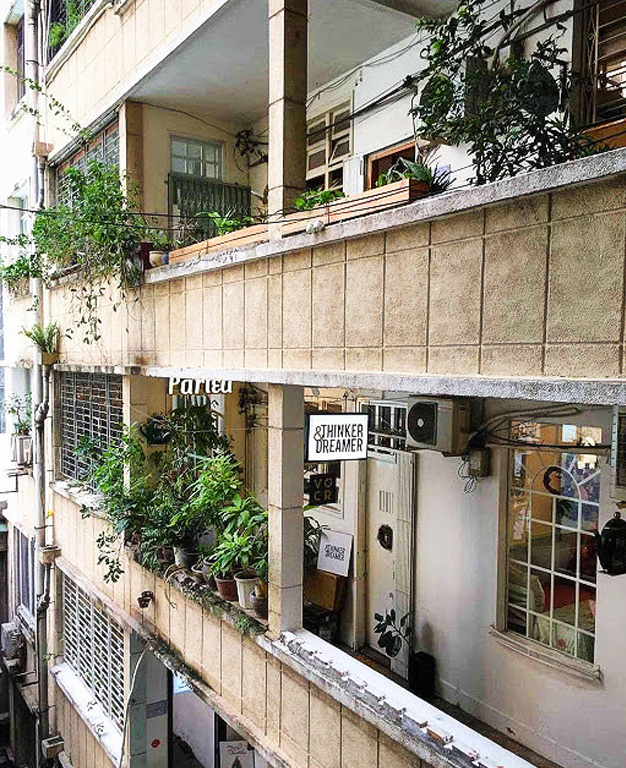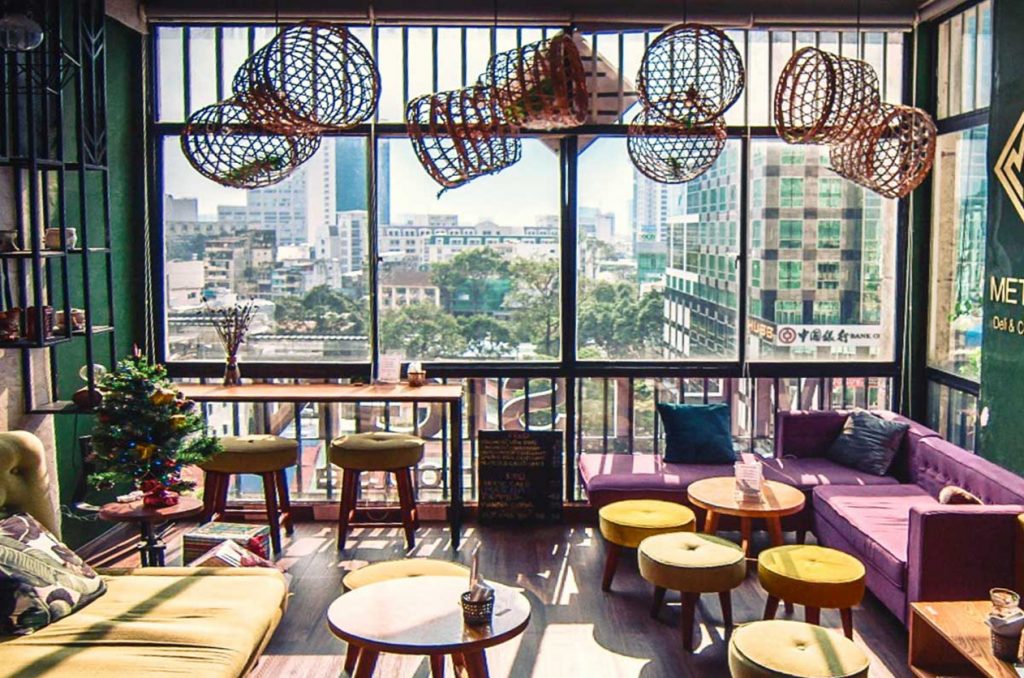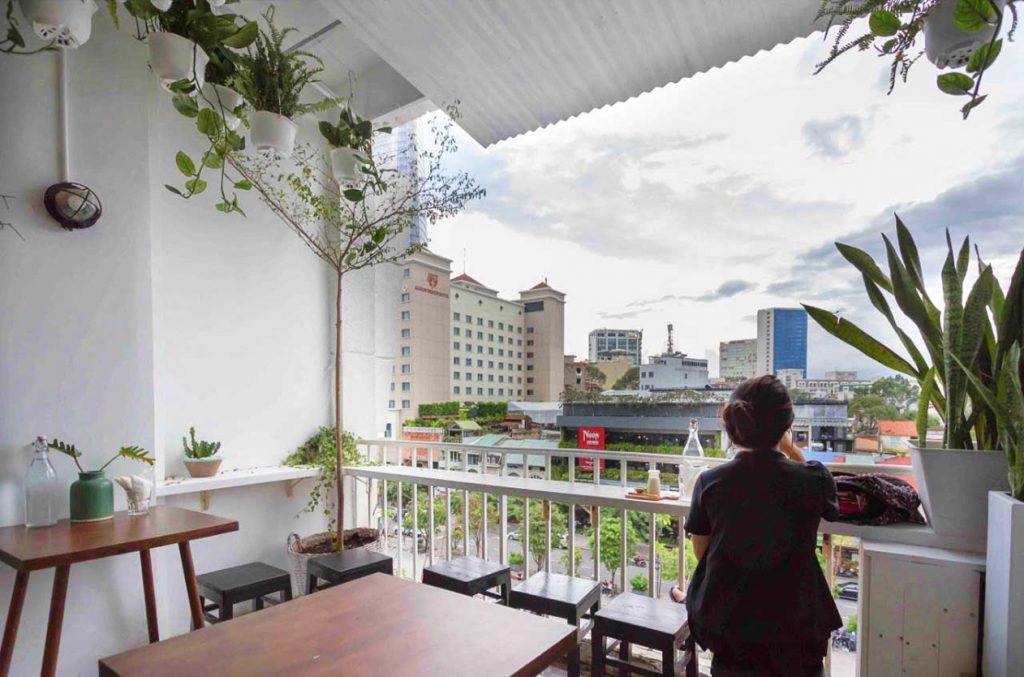 It's all the rage in Ho Chi Minh City! We're referring to the coolest imaginable conversion of this 9-storey former apartment building into a fantastic collection of restaurants, coffee shops, beauty parlors, fashion boutiques, co-working spaces, and a great bookshop. Here nearly 30 shops have remodeled and redecorated what were once living units to adapt to new functionalities, many removing inside walls and extending onto outside balconies.
The Café Apartment retains its mid-20th-century form: viewed from outside, it might remind you of a chocolate box. In early days it housed government workers and military personnel, later the general public. All rooms face southwest, with balconies looking out on Walking Street, the city, and the Saigon river. A stair leads up to each floor, but there's also elevator service for 3000 Vietnamese dong (VND) – don't worry, this isn't anywhere near as much as it sounds – which is reimbursed when paying the bill at any café. Normal opening hours for cafés are the same as for the building itself: 8AM to 10PM. Drinks and snacks are reasonably priced, but you couldn't call them cheap. There's visitor parking nearby at Lucky Plaza for 5,000 dong.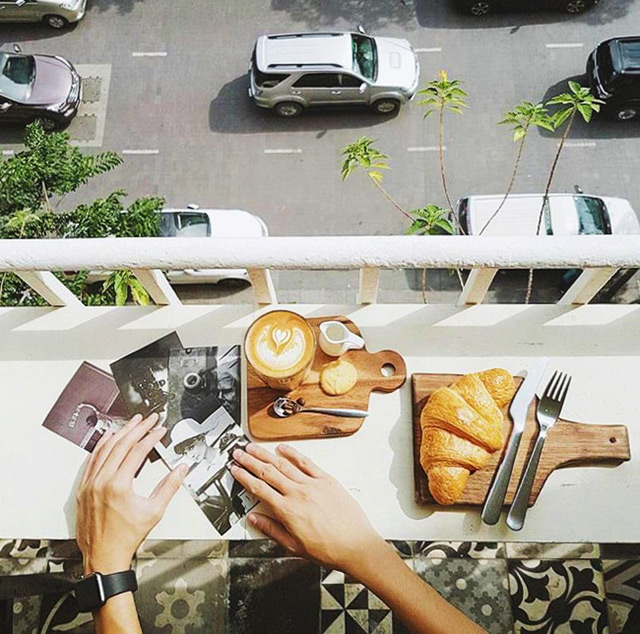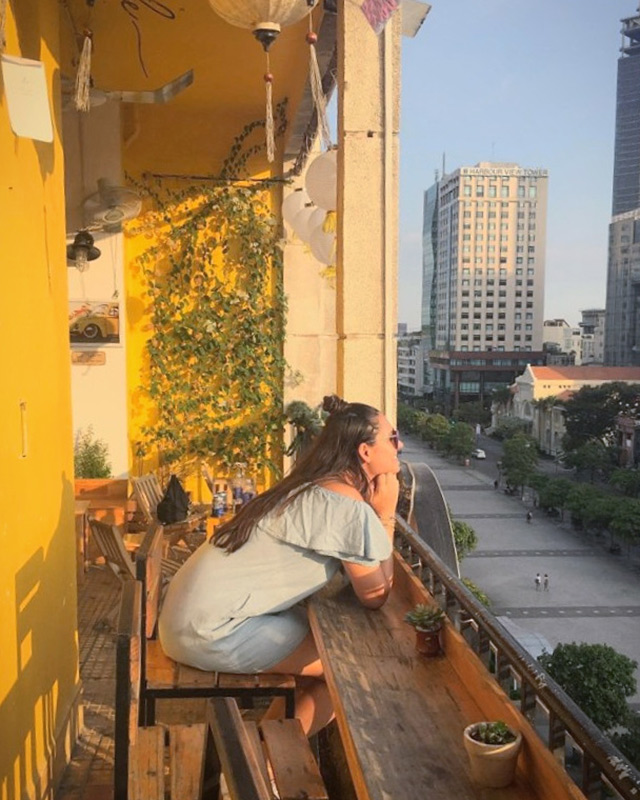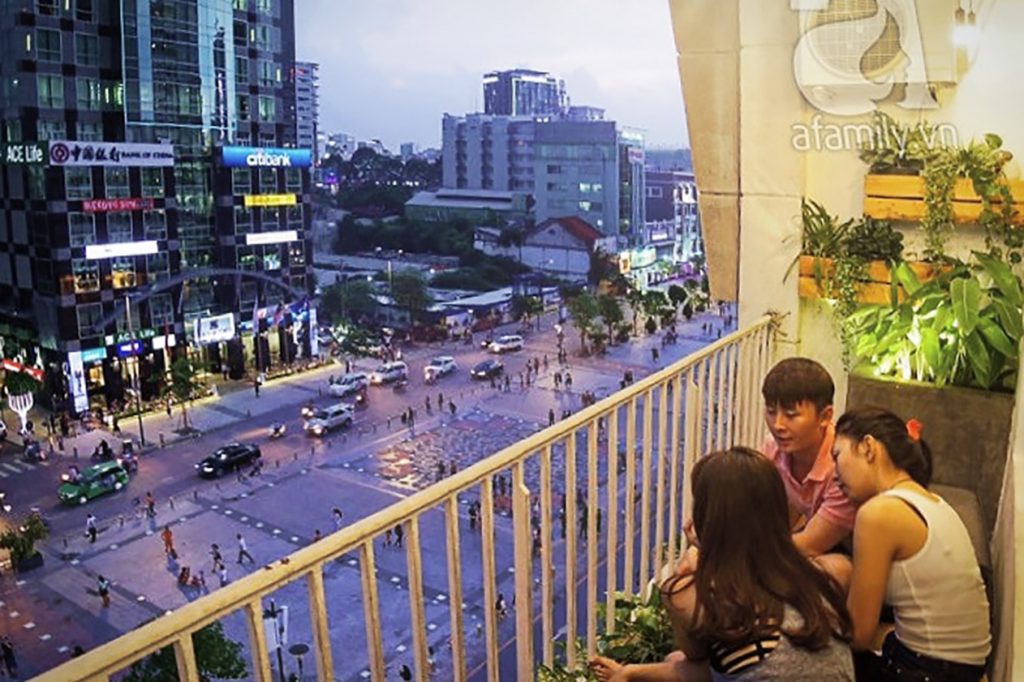 You can easily spend the whole day here soaking in the history and enjoying the atmosphere. The Café Apartment has brought back the vibrant flavor of old Saigon to Ho Chi Minh City: fresh, contemporary, bustling, here is a truly hip spot where travelers from far-off lands checking into the scene can mix with a new generation of Vietnamese. You won't find this sort of renovation everywhere: in some countries, such as Singapore, Malaysia, and Thailand, legal building restrictions are too stringent, which makes this cool spot even more unique.