Whether visiting Cambodia as a tourist or on business, if you want to say you've truly been here, there are certain delicacies you have to experience.
/// Cambodia ///
Most of Cambodia is a wide level plain surrounding a great fertile lake, both primary food sources producing a great abundance and variety of rapid-growing fish and vegetables. Until recently Cambodian food hasn't received much international attention, partly due to a long period of foreign domination and partly because the country was so damaged by war. Now, though, we'd like to introduce you to three uniquely Cambodian dishes.
– Amok –
This local food is considered the national dish of Cambodia, and recommended eating for all visitors. It's made with curry flavorings and thick coconut milk, and steamed till done. In flavor and appearance it's very much like the Thai ho mok, but without the hot spiciness of the Thai version.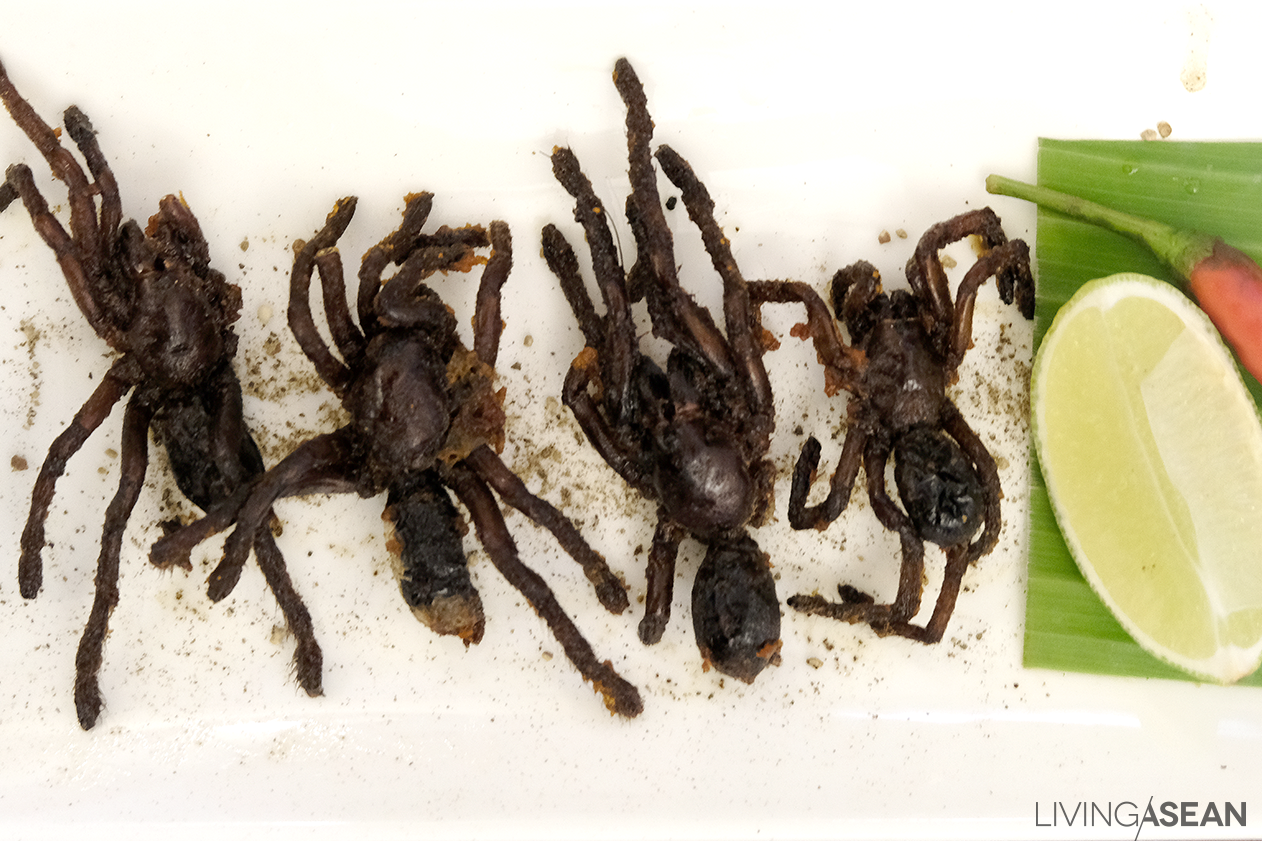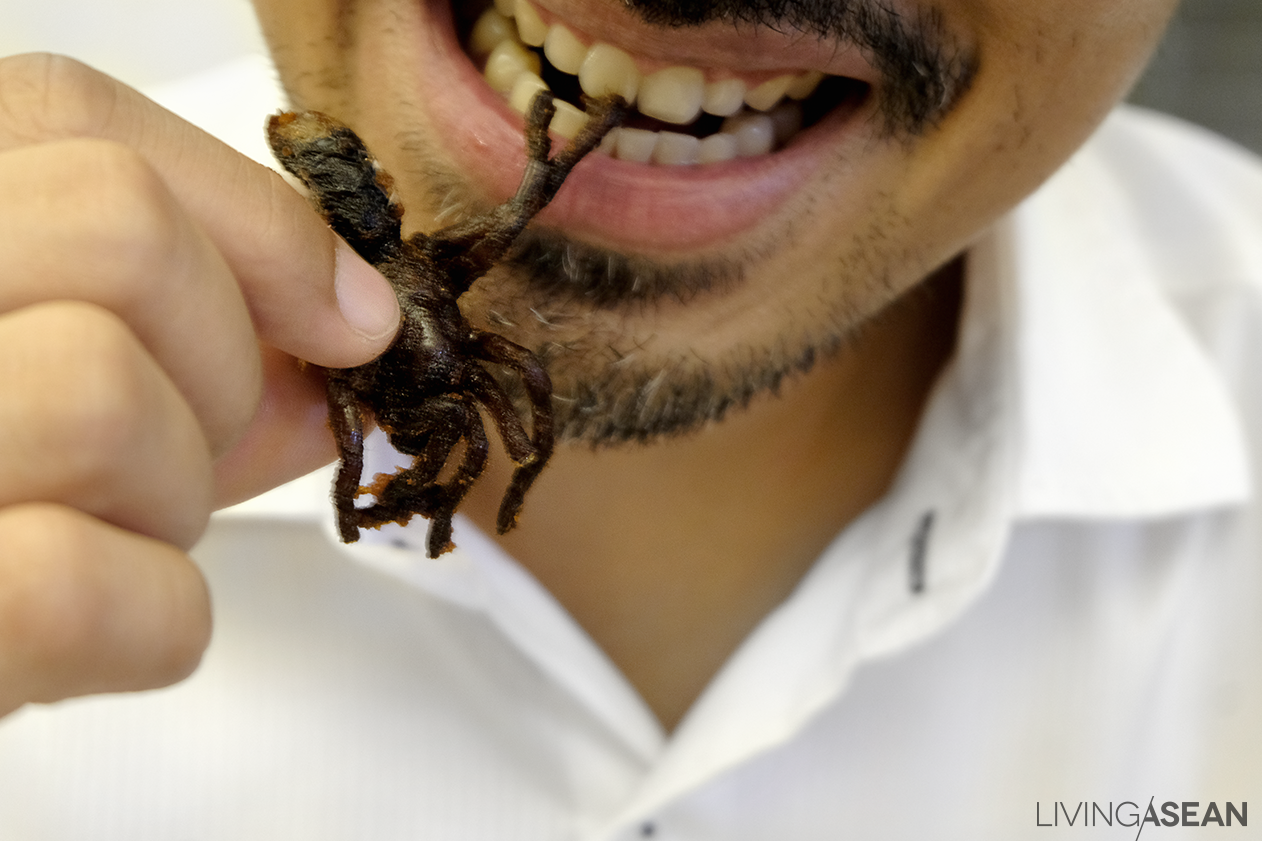 – Deep-fried Tarantula –
Its huge spider body spreads across the plate, legs and all, but no matter how scary the appearance, this is one Cambodian dish you've just got to try. Don't let yourself think about how it looks, just open yourself up to an enchanting taste discovery. Some say the flavor is like a combination of cod and chicken, others like beef and crab. The bulbous abdomen has the most intense taste. Cambodians prepare it crispy-fried and spiced with salt, sugar, and MSG. There are a lot of these spiders in Kampong Cham Province, especially during rainy season, and the species eaten here is similar to varieties consumed by the northeastern Thai. It seems this dish became especially popular during the time of the Khmer Rouge regime, when the country was experiencing food shortages.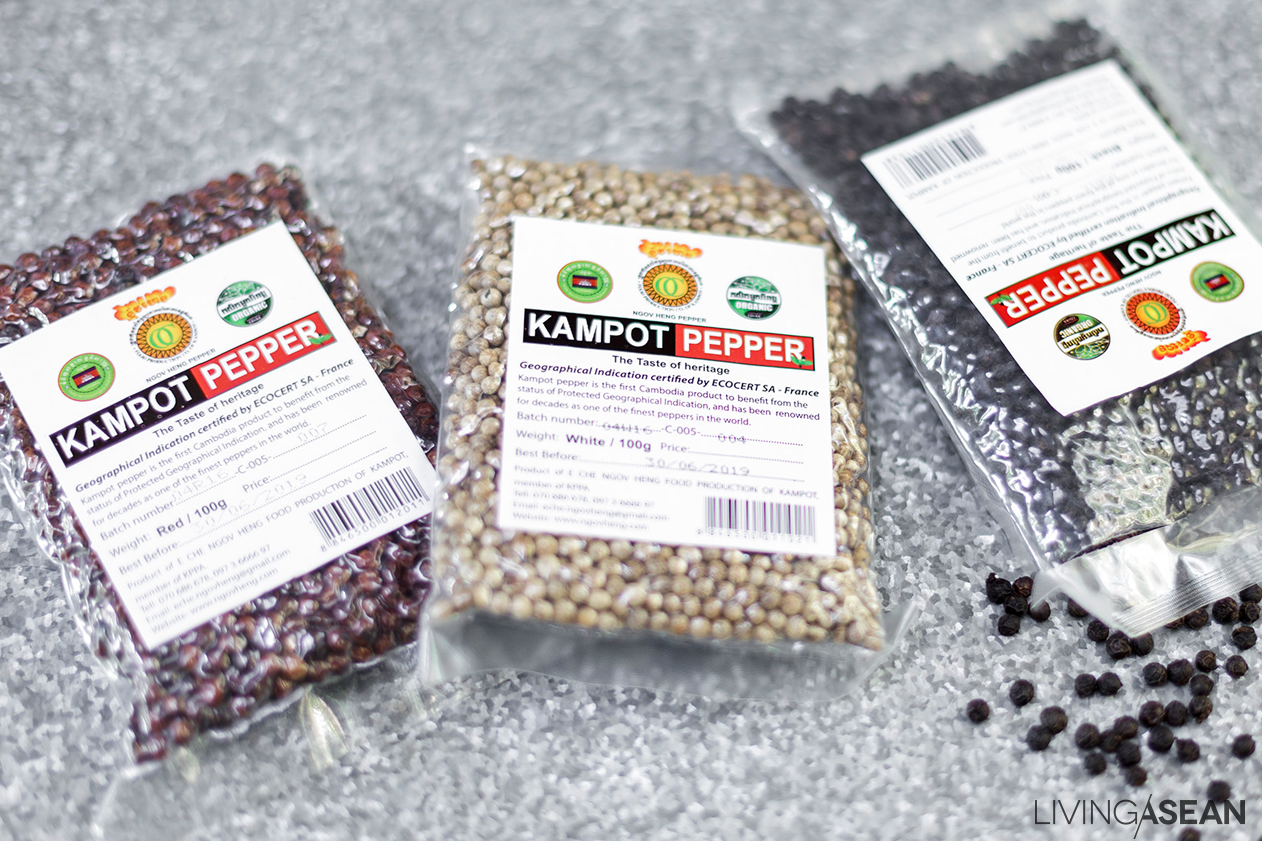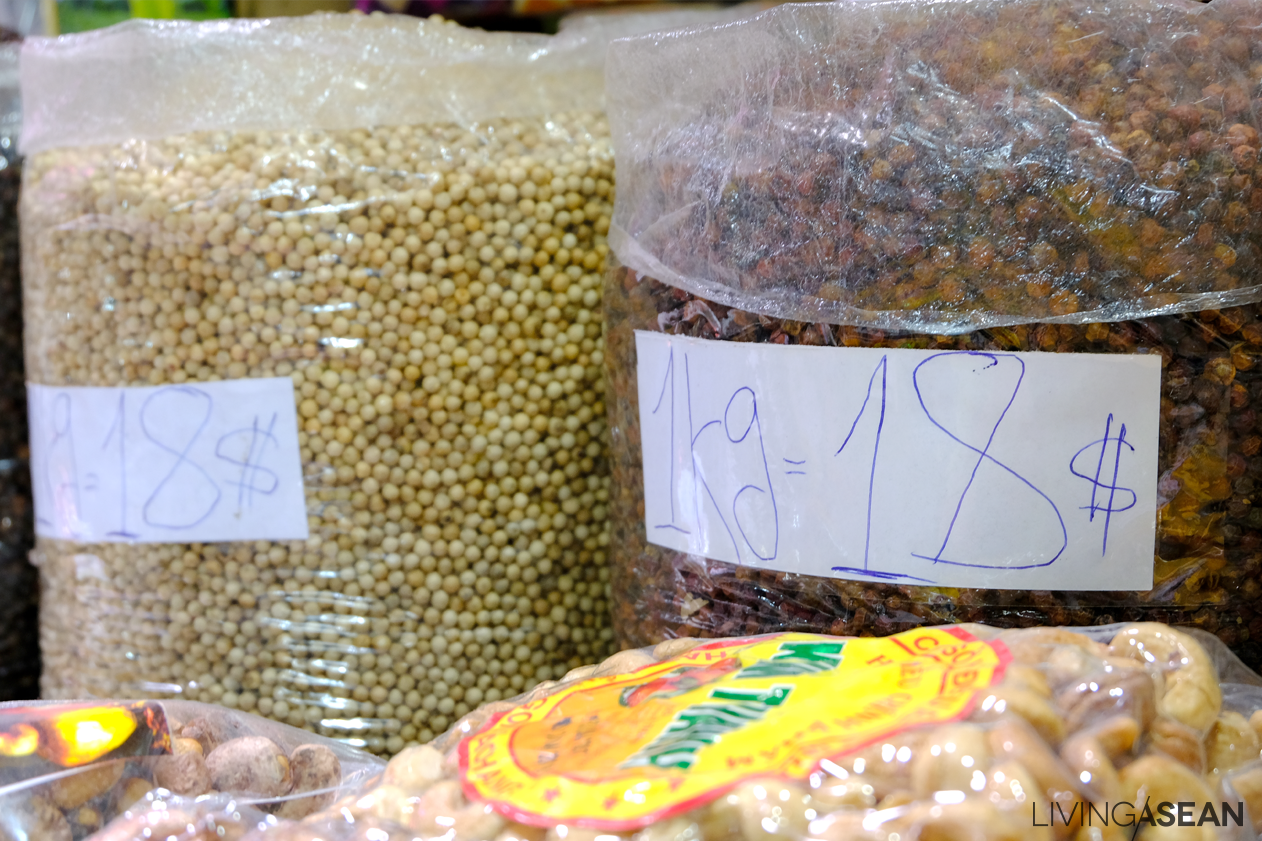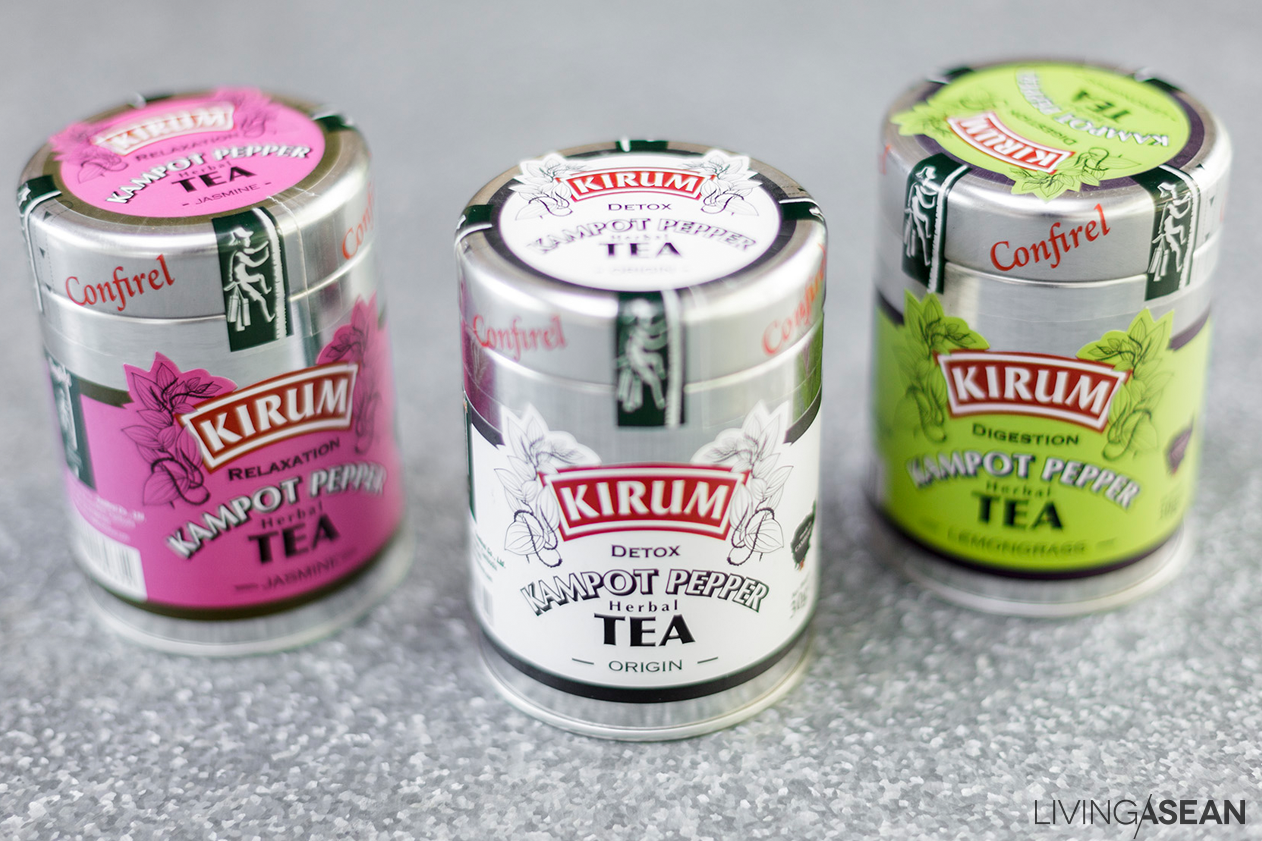 – Kampot Pepper –
Cambodia produces one truly superior product for export, and it shows up in many foods and dipping sauces, with Kampot Province's highest quality pepper exported to Europe, America, Japan, and Korea. Kampot's foothill geography is especially appropriate for pepper cultivation, prompting the World Trade Organization to award it a special Geographical Indication (GI). Among the many products it's used for is Kampot pepper tea, made in combination with other herbs to give off a delightful zesty aroma. It makes a great gift, or souvenir of your Cambodian adventure.
There are many, many more Cambodian dishes worth trying: fried morning glory, red tree ants with beef and holy basil, Kuy teav Ko Kho noodles, and lots of foods flavored with fermented fish. Also there is an exceptional strain of rice, phka malis, recognized as "the world's best rice" at a world conference of rice traders.
You may also like …